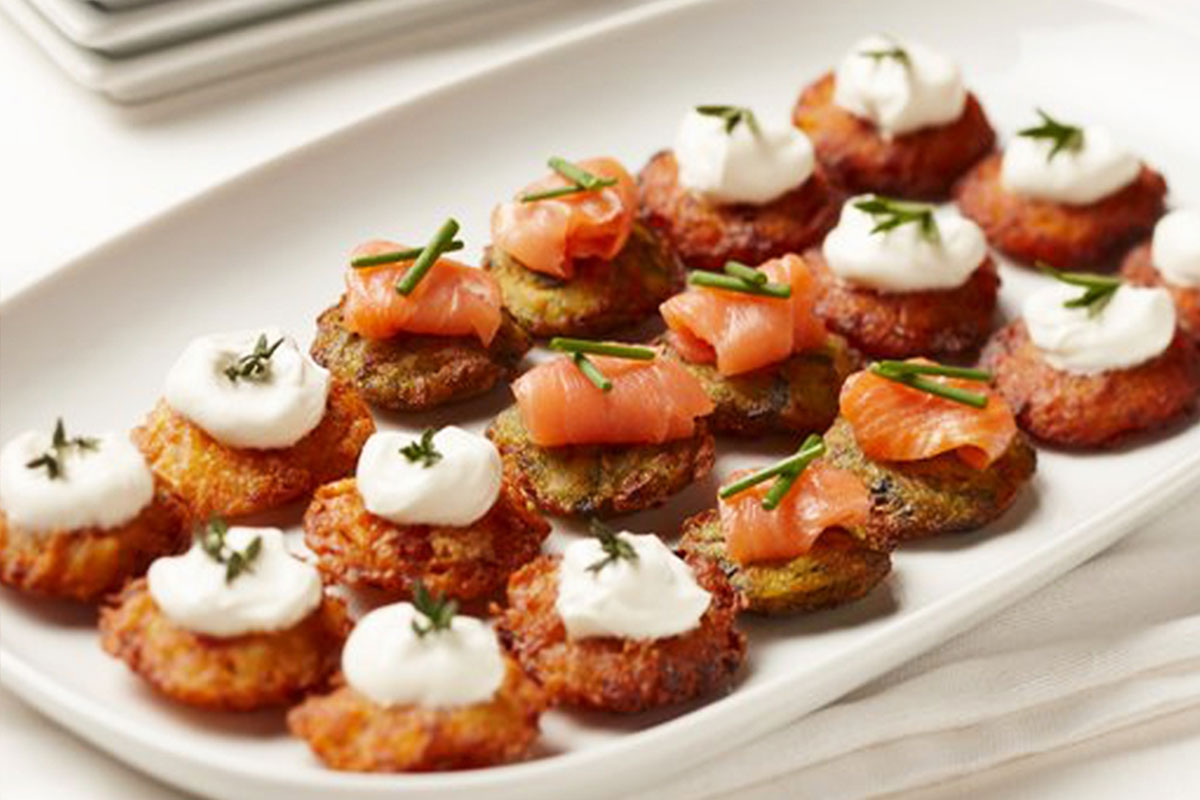 Passover is coming and the last thing you want is to have a crumby dinner on this festive holiday (pun intended). So, why not spice things up at your seder table and get the best eats around the U.S. delivered straight to your door. You heard us right. You don't have to spend all day slaving away in the kitchen–enjoy this wonderful holiday with your guests and let the nation's best food makers do the hard work! Continue reading to discover the best, most iconic meals to order for your seder this year.
Assorted Macaroons by Danny Macaroons
This kosher yet tasty treat is a must have at any seder! Delicious, chewy, and hand-crafted to perfection, Danny's macaroons will have you drooling. Order here now »
Matzah Gift Box by Fatty Sundays
A symbol of redemption and faith, commemorating Matzah is an important tradition held during Passover. Fatty Sundays puts a yummy twist on this traditional food with the perfect sweet and salty combo. Chocolate dipped and topped with festive sprinkles, sea salt, or toffee, this is a treat everyone will love. Read on for their limited edition Layered Matzah Cake. Order today »
Matzah Ball Soup by Liebman's Kosher Deli
Celebrate the unleavened bread that was eaten during the flee from Egypt with Matzah Ball Soup from Liebman's Kosher Deli. Liebman's opened up in 1959 and is the only Jewish deli left standing in the Bronx today. Get this warm cup of deliciousness ordered for your Passover celebration. Order now »
Chopped Liver by Russ & Daughters
Chopped liver is one of the most traditional and kosher meals to have during your Passover celebration. Russ & Daughters' chicken liver is prepared just like grandma makes at home. Don't believe us? Try it yourself! Order here now »
European Gefilte Fish by Sable's Smoked Fish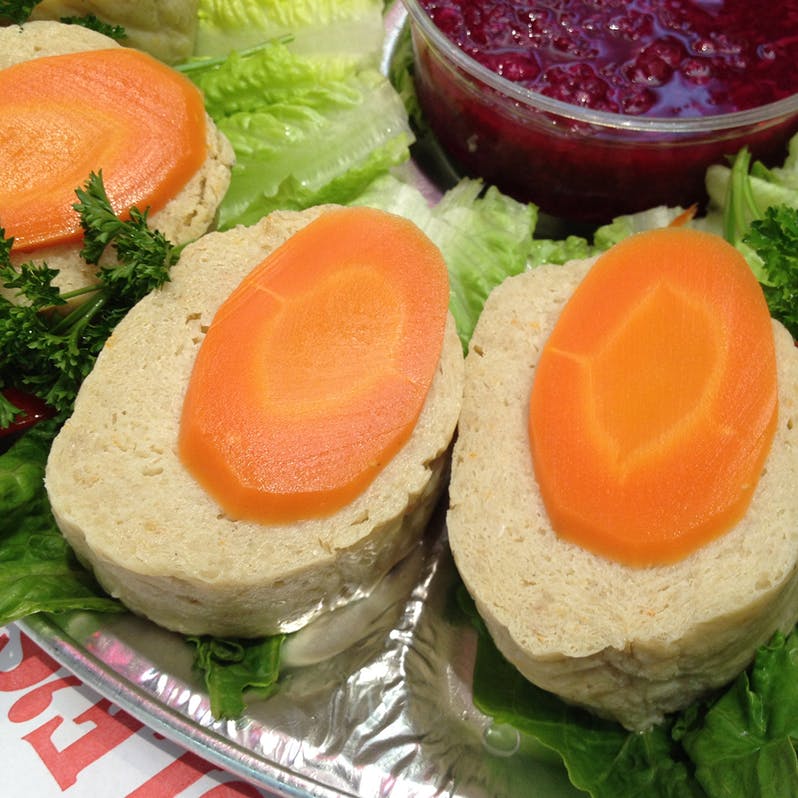 You won't want your seder table to be missing this traditional Jewish specialty. Located on NYC's Upper East Side, Sable's makes a savory Gefilte Fish that will impress each and every guest at your Passover celebration this year. Order here now »
Legendary Brisket by Louie Mueller Barbecue
Deliciously kosher for Passover, the Legendary Brisket from Louie Mueller Barbecue will have heads turning at your seder table. Prepared with salt and pepper rub and slow smoked with post oak wood, this meat simply falls apart in your mouth! Order here now »
Complete Passover Dinner by Kenny & Ziggy's Delicatessen
Looking for an easy way to give your guests an authentic Passover dinner this year? No one makes it easier then Kenny & Ziggy's Delicatessen. This Passover dinner for 5 includes a selection of traditional favorites from Matzo Ball Soup to Gefilte Fish to Macaroons and more. Get your order in by April 12th to ensure on-time delivery. Order now before it's too late »
Potato Leek Kugel by Linda's Gourmet Latkes
Creamy on the inside, crunchy on the outside, and irresistibly delicious, this Potato Leek Kugel is to die for. Order toay »
14 Layer Matzah Cake by Fatty Sundays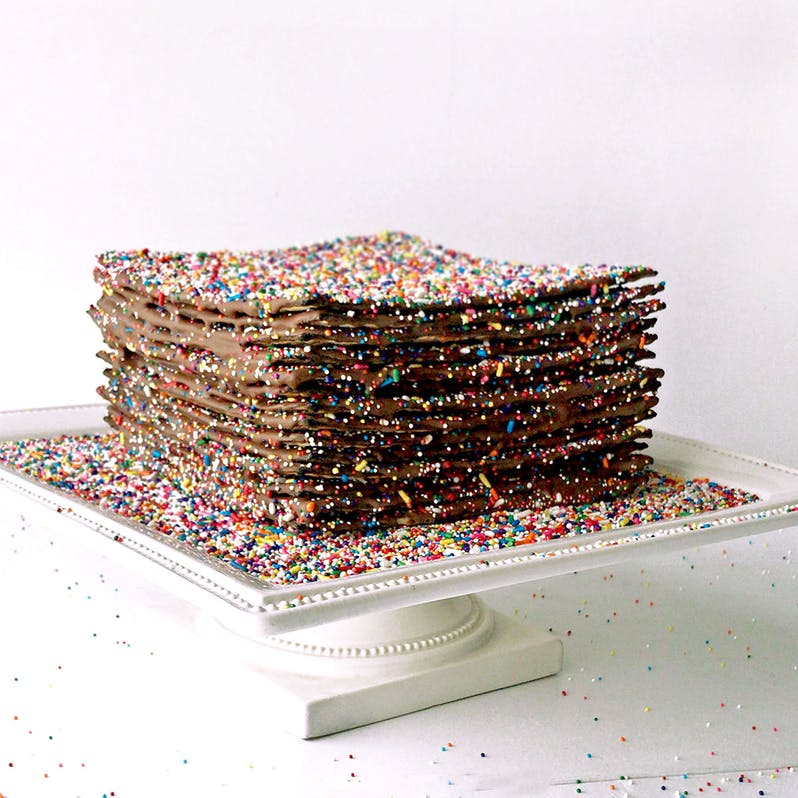 14 Layer Matzah Cake?! Yes, please! This brand new, limited edition cake from Fatty Sundays will wow every guest at your Passover celebration. Covered in milk chocolate and rainbow sprinkles, this jaw-dropping cake will be all the rave at your seder this year. Don't miss out on this delicious dessert! Order here today »
The PassCaken by Chef Zac Young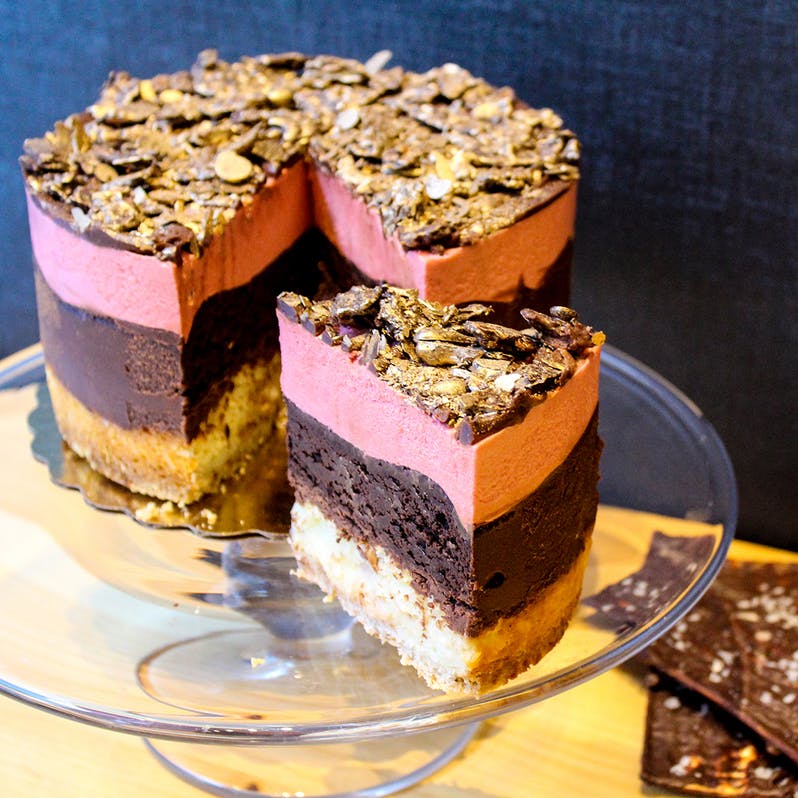 Really want to put a spin on your seder this year? You can do so with the infamous Piecaken. Yes, you heard us right! Chef Zac Young has masterfully created a PassCaken for this specialy holiday. A coconut Macaroon Pie topped with Flourless Valrhona Chocolate Cake and raspberry mousse, garnished with gilded chocolate and sea salt covered matzo–it's simply the perfect cake for Passover. Order here »
Ultimate Passover Gift Box by Épicerie Boulud
This Ultimate Passover Gift Box from Chef Daniel Boulud's Épicerie Boulud will surprise you with all of your holiday favorites. From a Smoked Salmon Trio to Toffee Matzo Brittle to so much more, this gift box will be the star of your Passover celebration. Order here now »
More Passover Favorites from Goldbelly
If that wasn't enough to satisfy your Passover cravings, check out more of our hand-pick seder favorites here!