When it comes to American food, people usually think, fast, fried, and greasy. But, food in America is much, much more than that. With people coming from all walks of life, the culinary scene in the U.S. is nothing less than a melting pot of flavors. It is creative and inventive, often borrowing from recipes around the globe to give your palate quite the experience. And if you're looking to try out the most delicious, legendary foods in America, you've come to the right place. The Goldbelly team has hand-picked the most iconic foods in the U.S. that you can get delivered straight to your door.
Fried Chicken
America is known for its southern, fried chicken. Crispy and absolutely mouth-watering, fried chicken is a favorite among all Americans and visitors alike. But, not all fried chicken are created equal. Check out these iconic U.S. restaurants that have the best fried chicken around:
Nashville's Hot Chicken by Prince's Hot Chicken
This legendary, spice-a-licious dish is a must-try that sets the gold standard for all fried chicken in America. Order here now »
Fried Chicken Biscuit Sandwich by Sunrise Biscuit Chicken
Just one bite of this crispy, fried chicken nestled between two golden biscuit halves will send you straight to heaven. Order here now »
Golden Chicken Nuggets from Garden Catering
These yummy golden chicken nuggets from Garden Catering are a Goldbelly office favorite, and for good reason. One taste will have you instantly hooked! Don't believe us. Try it out for yourselves! Order here now »
Steaks
From the New York Strip to the T-Bone and much more, the U.S. has the best steaks in the world. And if you're looking for a savory, melt-in-your-mouth steak that will have all your senses tingling, check out these iconic steaks below:
American Wagyu Bone-In New York Strip Steak by Snake River Farms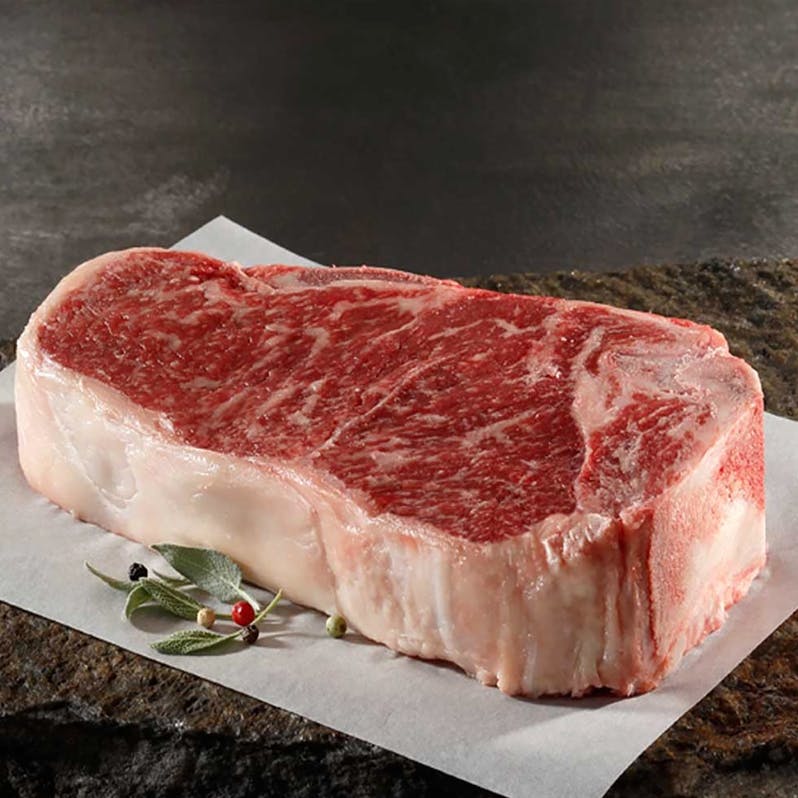 Prepare to indulge in a once in a lifetime experience whenever you take a bite of this delicious steak from Snake River Farms. Order here now »
Holy Grail Steak Co.
In an instant, become enlightened and sent to steak Nirvana with just one taste of the steaks from Holy Grail Steak Co. Holy Grail is the only online retailer of Authentic Kobe in the US. Order here now »
Seaside Market's "carDIFF CRAcK"
Don't let the name fool you, Seaside Market isn't about the creatures of the deep. In fact, the steaks from Seaside Market are known as "Cardiff Crack" because these steaks will have you constantly craving more. Order here now »
Hot Dogs
Hot diggity dog! You know you're in America if you come across a hot dog on the menu. Check out the best hot dogs America has to offer below:
Vienna Beef Hot Dogs
Chicago is home to some of the best hot dogs in the U.S. and there's nothing more iconic than Vienna Beef. Get their chicago-style hot dog kit sent straight to you to enjoy at home! Order here now »
New York's Original Hot Dog FRom papaya kINg
Oh… New York City. Home of the hot dog. Just hearing about New York City makes us think of that blissful moment, walking around the street corner, only to be greeted by a food stand with nothing but mouth-watering hot dogs to satisfy our cravings. But now, you can bring this street corner food straight to your front door. Order here now »
American Coney Island Hot Dog
Nothing says America like Detroit's iconic American Coney Island Hot Dog. Making it to the top of several "Best Hot Dogs" lists, this Coney Dog is a must-try. Order here now »
Philly Cheesesteaks
In the City of Brotherly Love, the Philly Cheesesteak made its glorious debut in the 1930s. And, we are so thankful for that day. I mean, who wouldn't love sliced beef smothered in cheese, right? Check out the best Philly Cheesesteaks in U.S. below:
Pat's King of Steak
Try a bite of this iconic American food from the original creators themselves, Pat's King of Steaks. Legend has it, Pat Olivieri slapped some sliced beef and onions on the grill one day at his hot dog stand and put it in a roll. Wala! The Philly Cheesesteak was created! Order here now »
Jim's Steaks
While Jim's Steaks might not be the creator of the Philly Cheesesteak, they are known for having the finest Philly Cheesesteaks around. You won't want to miss out on a bite of this must-have sandwich. Order here now »
Apple Pie
America's favorite dessert, the apple pie brings us back to our most loved memories at grandma's house. Warm, welcoming, and delicious, you'll want to grab a slice of one of these iconic apple pies:
wORLD FaMOus "Paper Bag" Apple Pie by The Elegant Farmer
A perfect balance of firm and tart, this apple pie is baked in a paper bag! You heard us right. Try it out for yourselves! Order here now »
Deep Dish Apple Pie by Emporium Pies
Buttery, flakey, and filled with delicious apples, you won't want to miss out on a slice of this 4" tall deep dish apple pie! Order here now »
Levee High Caramel Pecan Apple Pie by Blue Owl Bakery
This massive 10-lb. pie is not your typical apple pie. Standing at 9" tall, featuring 18 Golden Delicious Apples and topped with a caramel pecan drizzle, this is a show-stopping dessert for any event. Order here now »
Pizza
You had to know pizza would be on this list! American loves it's pizza and we've put our own yummy twist on this classic Italian food. Check out the best pizza joints in the U.S. below:
Wood Fired Pizza by Roberta's Pizza
The hand-made Margarita pizza baked in a wood-fired oven from Roberta's will have you dreaming of Italy. Order here now »
Deep Dish Pizza by Gino's East
We guarantee that this legendary, deep dish pizza is something to drool over! Try a slice of this mouth-watering Chicago favorite and find out for yourself! Order here now »
Deep Dish Pizza by Lou Malnati's Pizza
Another Chicago favorite, this deep dish pizza from Lou Malnati's Pizza is flaky, buttery, and savory. Order here now »
Margherita in the D Pizza by Detroit Style Pizza Co.
This Detroit-style Margherita pizza offers savory flavors and an award-winning dough. Don't miss out on a slice! Order here now »
Buffalo Wings
America has quite the love affair with the buffalo wing. And, can you really blame us? Tender, flavorful, and nothing less than delicious, it's easy to fall in love with this iconic food. Try our some of the best buffalo wings in the U.S. below:
Duff's Famous Wings
Once you try a bite of Duff's Famous Wings, you'll realize why everyone in the U.S., including Obama, can't get enough of it! Order here now »
Anchor Bar
Home of the original Buffalo wings, Anchor Bar has the best wings around. In just one night, Anchor Bar turned plain chicken wings into the flavorful Buffalo wings we all love today. Order here now »
Key Lime Pie
Sweet and tart, it's hard not to love the Key Lime Pie. Get the best Key Lime Pie around below:
Key Lime Pie by Kermit's Key West Key Lime Shoppe
Made with in-house lime juice and topped with fluffy whipped cream, this pie will have you begging for more with every bite! Order here now »
Ribs
America craves it's ribs. And, you'll know why when you taste on of these legendary ribs from the best BBQ joints around the U.S.:
Pappy's World Famous Rib
Located in Saint Louis, Pappy's has taken what they know about Memphis-style ribs and turned it into the best ribs in the country. Order here now »
Colossal "Dino" Beef Ribs by Louie Mueller Barbecue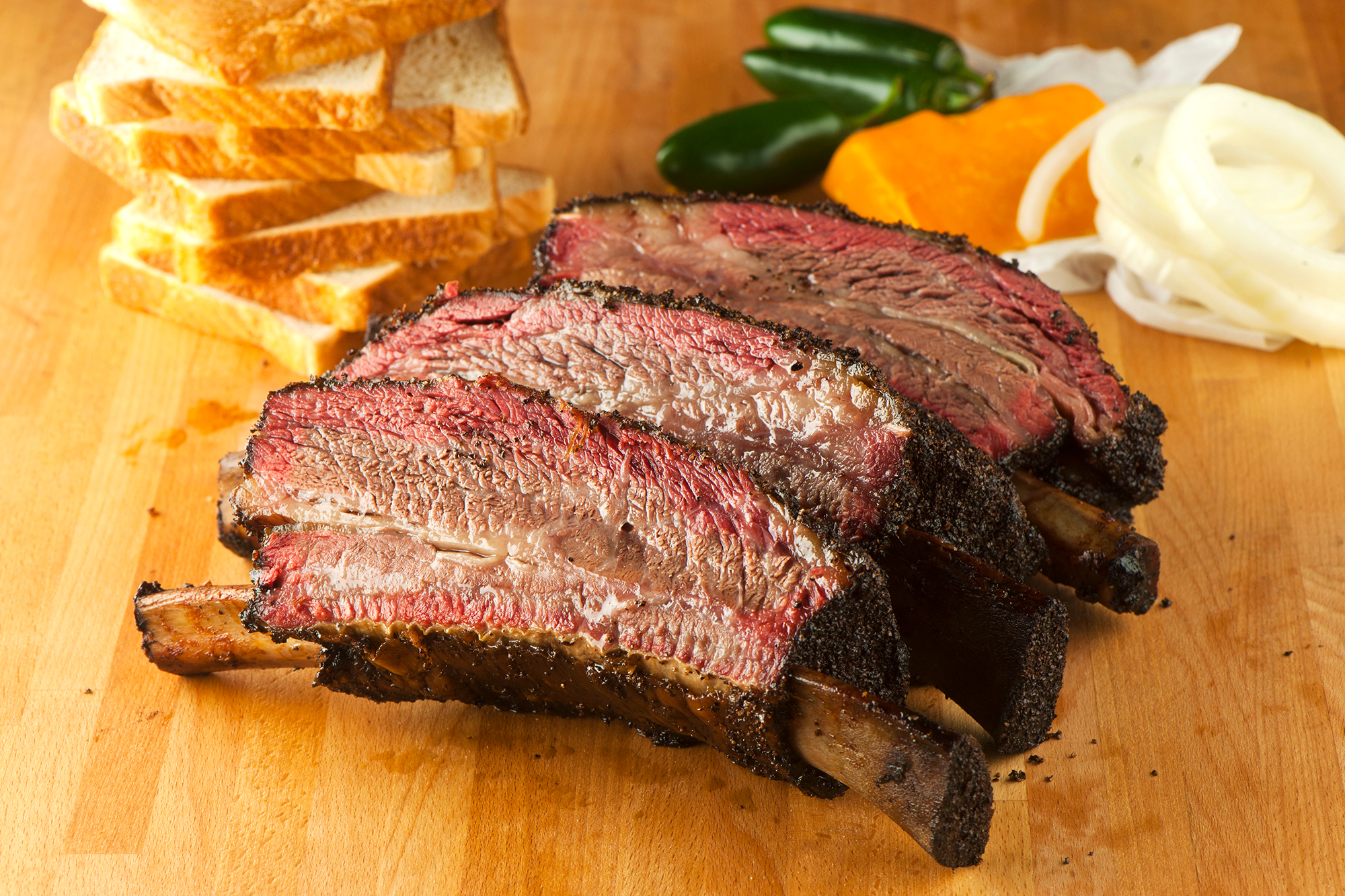 Have a taste of the meatest, beefiest ribs in Texas that'll get you back in touch with your caveman roots. Order here now »
Biscuits and Gravy
Biscuits and gravy are an American breakfast favorite. Warm and delicious, it's hard not to crave this iconic dish at every meal. Check out the best biscuits and gravy in the U.S. below:
Charleston Nasty Sandwich by Hominy Grill
Hominy Grill is a well-loved southern restaurant, famous for their biscuits and gravy. So famous, they've sold out and had to close up shop, at least for now. See their shop here »
Mason Dixie Biscuit Co.
This may not come with gravy, but Mason Dixie Biscuit Co. has been voted America's #1 Biscuit. If you're a biscuit lover, you won't want to miss out! Order here today »
And the American Favorite Everyone Takes for Granted? The Chocolate Chip Cookie.
The chocolate chip cookie. Gooey, warm, and satisfying. This is a classic treat that can bring back those good ole' childhood days. We may take this yummy treat for granted, but there's really nothing better than finding your perfect cookie. Check out our selection of legendary chocolate chip cookies that can be ordered straight to your door here.
Craving More American Favorites?
Looking for more American favorites to satisfy your belly? Check out more iconic eats from over 400 shops on Goldbelly!