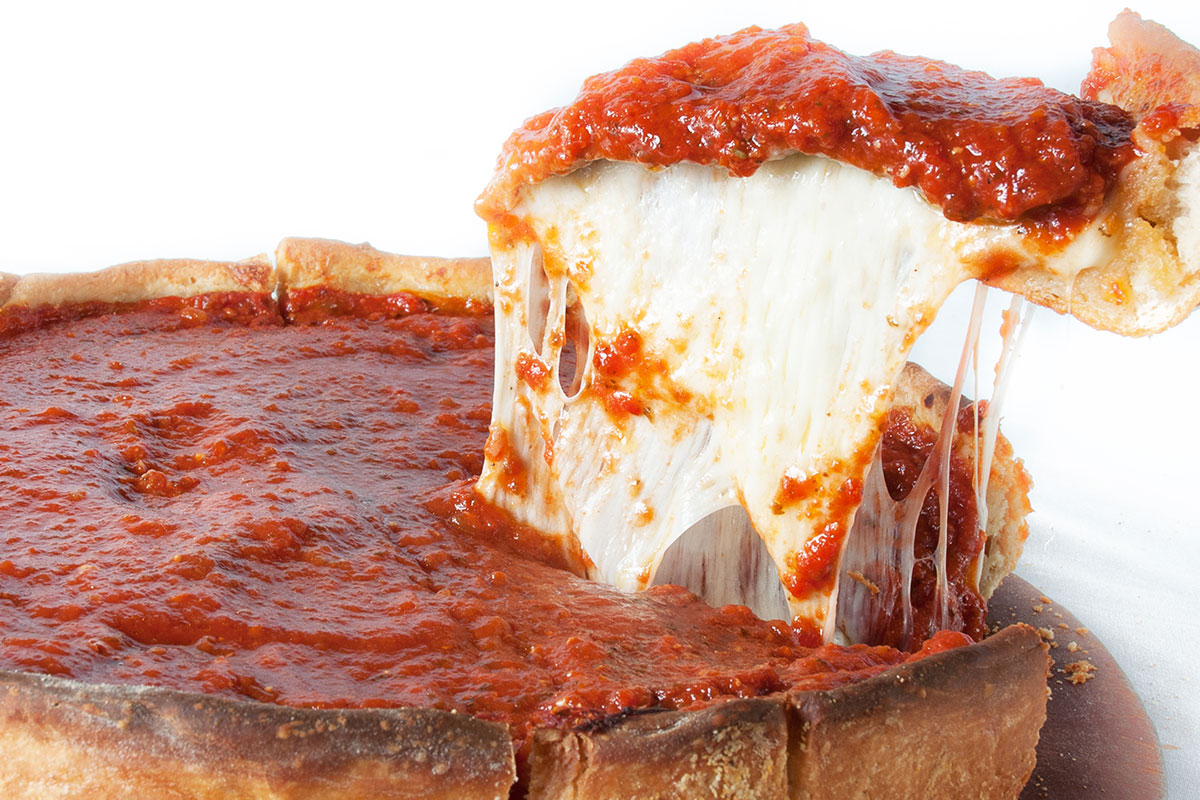 March Madness is over and the NBA playoffs are finally here. Time to round up your friends and hit the couch with the most delicious game day eats right at your fingertips! Here's a list of the most iconic foods in the U.S. you can order straight to your door, so you can easily focus on the game AND give your guests amazing, mouth-watering grub to feast on while you're at it.
Central Grocery's Original Muffulettas
If you want to start your NBA playoffs party right, you can't go wrong with NOLA's Original Muffuletta. Stuffed with ham, salami, Provolone cheese, and a signature briny marinated olive salad, these sandwiches will have your guests drooling. Order here now »
The Bomb Sandwich by Sal, Kris & Charlie's Deli
This mouth-watering sandwich is seriously the bomb. Known as the "Best Sandwich in America," this giant sandwich is layered with Italian and American cold cuts, American and Provolone cheese, lettuce, onions, tomatoes, hot peppers, sweet peppers and a schmear of mayonnaise and vinegar. Get ready to open wide! Order here today »
DUFF'S Famous Buffalo Wings
Can you really have an NBA playoffs party without wings? We didn't think so. If you want to impress your guests with some of the best wings in the world, then you won't want to pass up on getting your hands on some spicy buffalo wings from none other than Duff's Famous Wings. Order here »
BBQ Chips + Bacon Blue Cheese Dip by Danny Meyer's Blue Smoke
Now, you might be thinking, "Why can't I just grab some chips and dip at the store?" Sure, go ahead. But you'll be seriously missing out on these legendary, homemade BBQ chips from Danny Meyer's BBQ joint, Blue Smoke, in NYC. Paired perfectly with a bacon blue cheese dip, this combo will wow your guests. Order today »
Original Philly Cheesesteak by Pat's King of Steaks
No matter the outcome of the game, you'll feel like a champion once you take a bite of Pat's legendary original Philly Cheesesteak. Loaded with sliced beef, cheese whiz and onions, this sandwich is simply perfection. Order here now »
Spicy Spring™ by Prince St. Pizza
Don't worry pizza lovers, we didn't forget about you. How could we? Loaded with crispy pepperoni cups and a spicy tomato, the Spicy Spring™ pies from Prince St. Pizza is nothing short of a masterpiece. And now you can skip the lines and get this slice of heaven shipped straight to your belly! Order here now »
Bartolini's Thin Crust Pizza + Signature Meatballs
What's better than pizza you ask? Pizza AND meatballs. Luckily at Bartolini's, they have the best of both! Get their signature meatballs on its own AND as a topping on their thin crust pizzas! Order here »
"World Famous Special" Chicken Nuggets by Garden Catering
Not gonna lie, our office goes crazy for Garden Catering's nuggets and cones. It has the perfect crunch and their secret seasoning is to die for. Order here today »
Looking for More Slam Dunk Food Ideas for your NBA Playoffs Party?
Didn't find what you're looking for? We can help you find the perfect champion food for a winning NBA playoffs party. Check out more of our game day eats here!