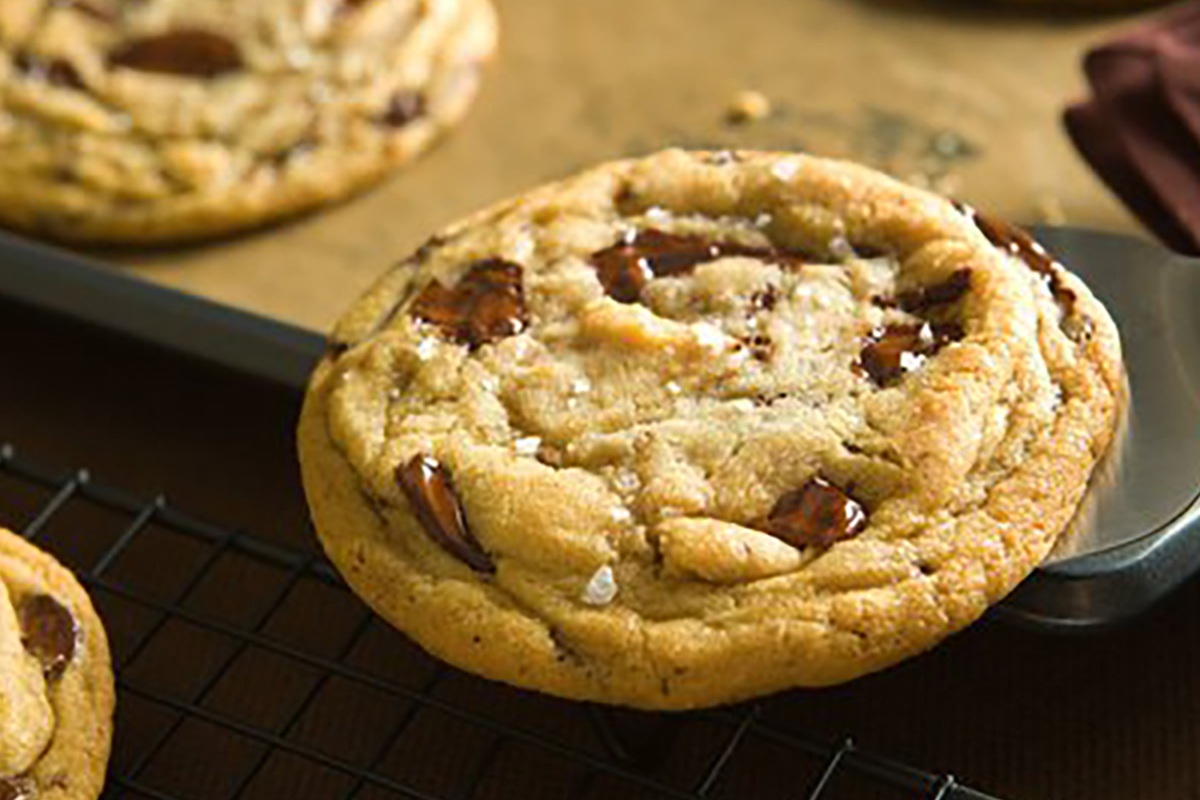 In the words of our favorite Justin Timberlake meme, "It's gonna be May." May is one of the most exciting months of the year for many reasons—the sun is out, flowers are blooming, and pool season is approaching. For all of us foodies out there, May is also filled with the best food holidays. Almost every single day in May celebrates a glorious food item. So, at Goldbelly, we've put our heads together to create a scrumdiliumcious list of iconic foods you can get delivered straight to your door to celebrate your favorite May food holiday right.
Cinco De Mayo: May 5th
Looking to spice up your Cinco De Mayo party? Here are a couple of the best, most flavorful, must-have dishes that'll liven up your fiesta:
Fat Mama's Tamales
These world famous tamales from Fat Mama's will be a showstopper at your fiesta this year. Filled with mouth-watering, seasoned beef and pork, wrapped in corn husk, then cooked for over three hours, these tamales are nothing but steamy goodness. Order here now »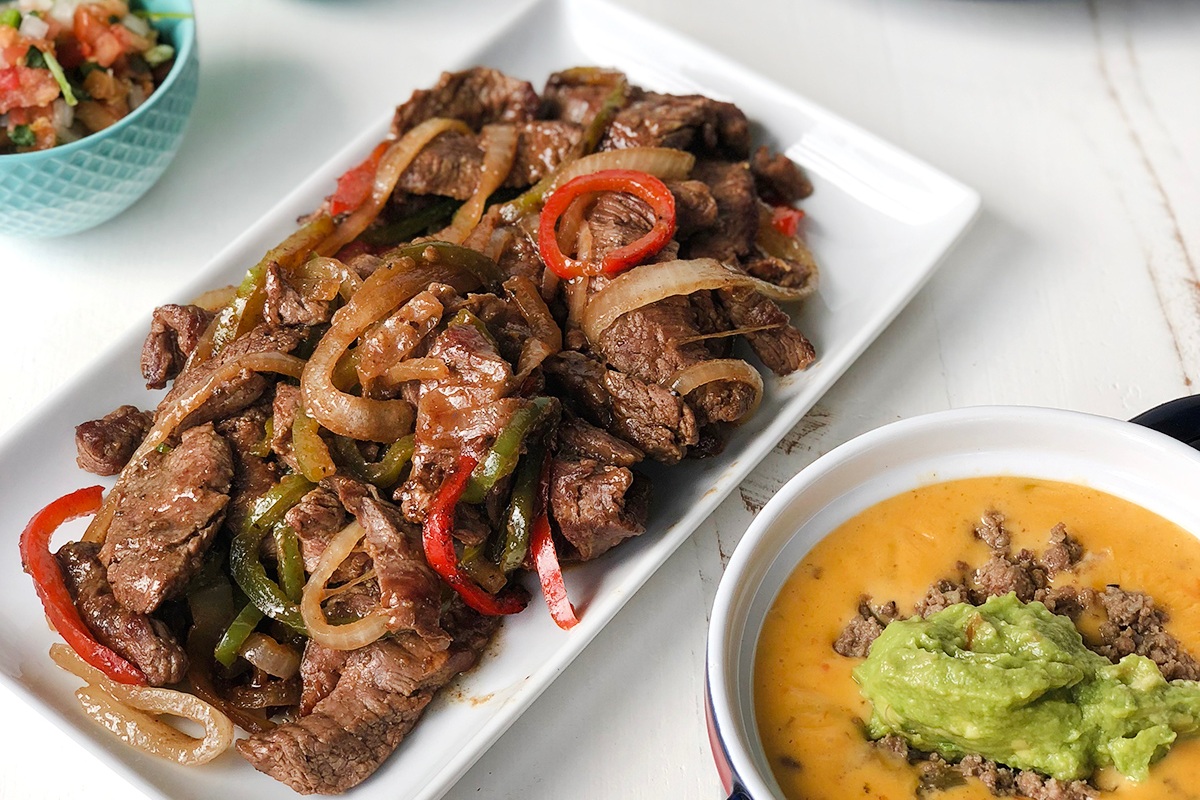 Famous Bob Armstrong Dip and Steak Fajitas Pack
Take your first bite of the steak fajita from Matt's El Rancho, and you'll know why this restaurant is known as the "The King of Mexican Food" in Austin, TX. Serve these delicious, legendary fajitas this year at your Cinco De Mayo bash and all your guests will be drooling. Order here now »
National Empanada Day: May 8th
Some like it hot, some like it cold. Some like it on the side and some like it as a main dish. The point is, there's really no wrong way to eat an empanada. You just have to enjoy it. Savor our favorite empanada this National Empanada Day: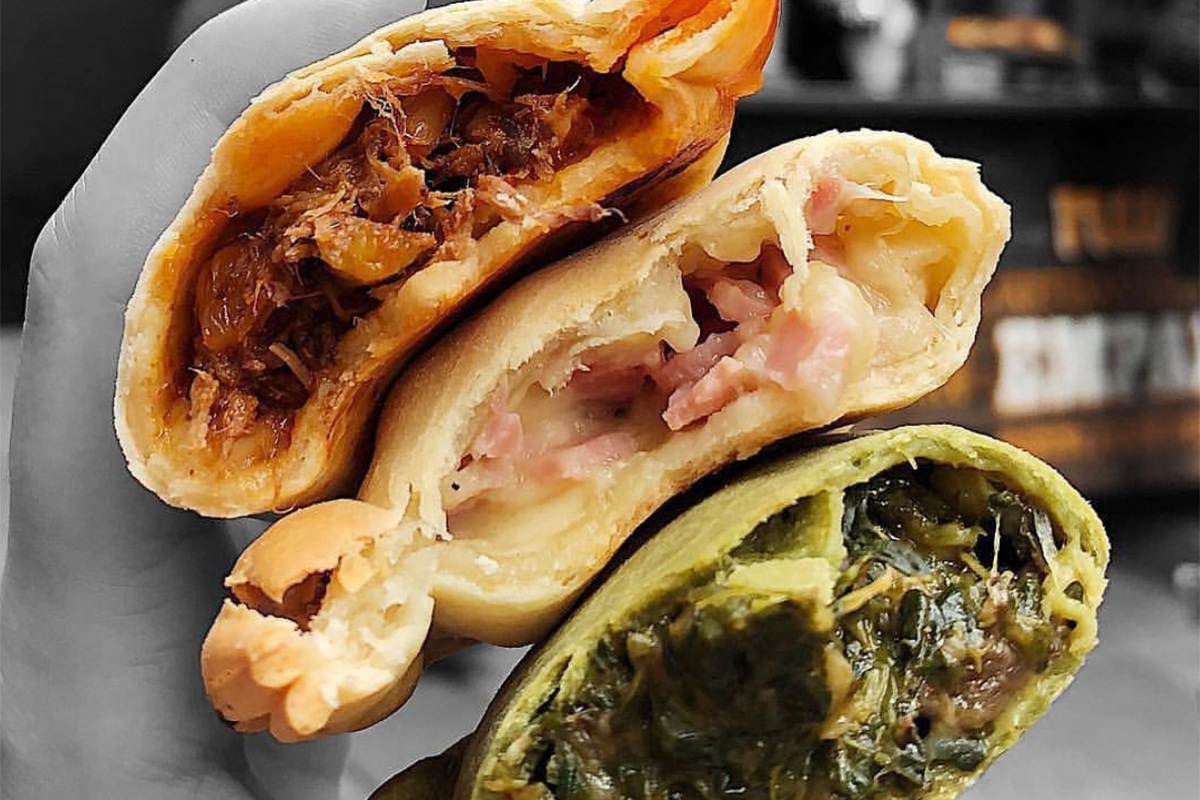 Empanadas from Nuchas (Featured on Shark Tank)
Every single bite of the empanadas from Nuchas is like magic in your mouth. With many options to choose from including beef, chicken, and even vegetarian or vegan options, there is something for everyone. Try it out for yourselves! Order here now »
National Coconut Cream Pie Day: May 8
Creamy, classic, and delicious, coconut cream pie absolutely deserves it's own national holiday. Here are a few of the best coconut cream pies in America you can celebrate with:
Coconut Cream Pie from Betty's Pies
Topped with real whipped cream and toasted coconut, this classic coconut cream pie from Betty's Pies will have every coconut lover begging for a slice. Order here now »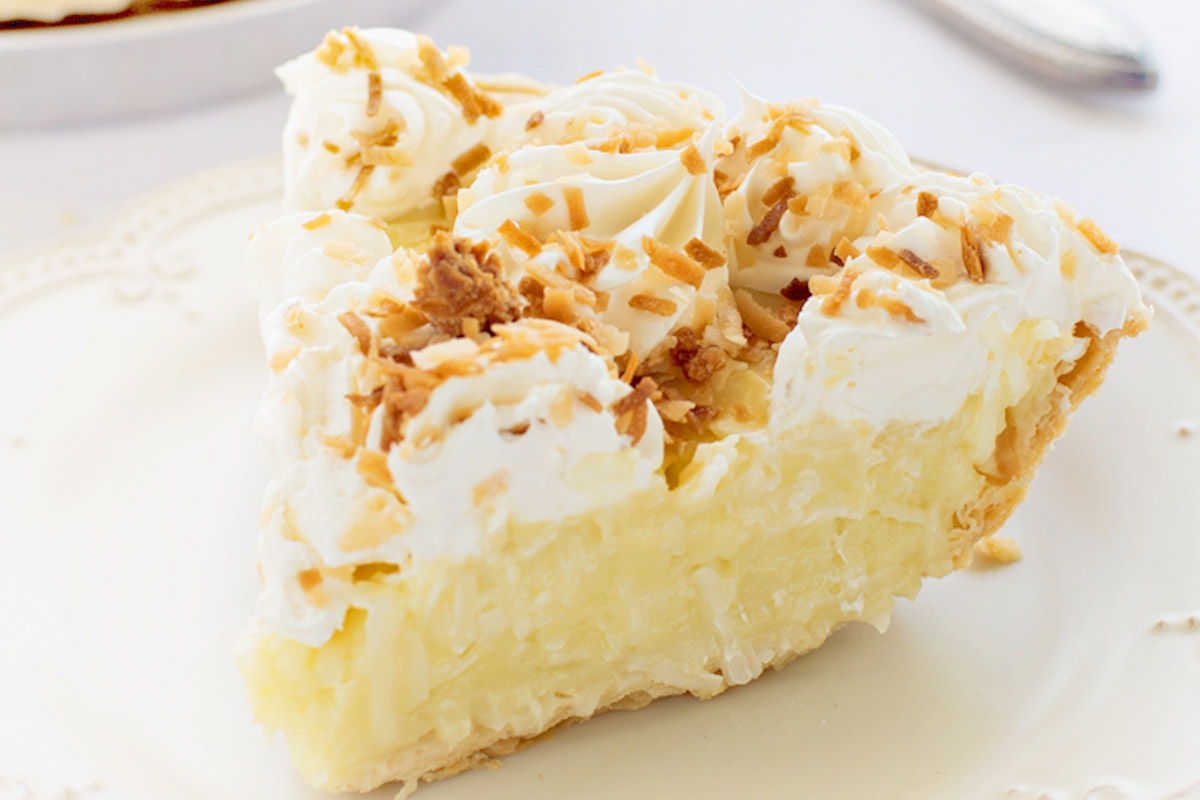 Torch Lake Coconut Cream Pie from Grand Traverse Pie Company
This coconut cream pie is truly a tropical treasure. Delicious vanilla cream with coconut flakes is loaded into Grand Traverse' famous flaky crust and finished with a whipped topping and toasted coconut to give you a bites you will savor. Order here now »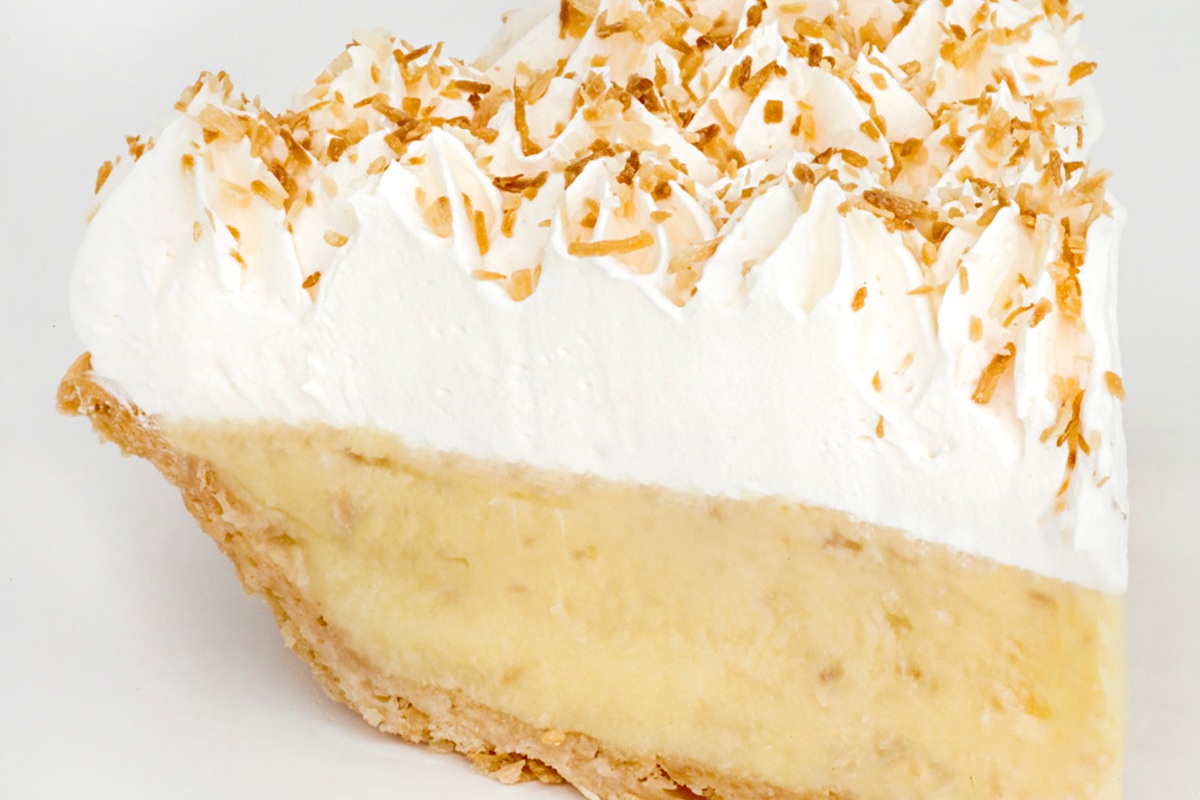 Coconut Cream Pie from Achatz Handmade Pie Co.
Achatz Handmade Pie Co. has been making some of the best pies in the U.S. since 1993. You'll want to be sure to try their take on coconut cream pie this National Coconut Cream Pie Day. Order here now »
National Shrimp Day: May 10th
We, Americans, love our shrimp. In fact, we eat more shrimp than any other seafood in the U.S.. So, naturally, we have to celebrate this mouth-watering crustacean. Here a just a few of the best shrimp dishes you can order in the U.S.:
World Famous Shrimp Cocktail from St. Elmo Steak House
Named a James Beard "American Classic," St. Elmo Steak House is not only known for their steak, but also for their legendary shrimp cocktail. You've got to try it! Order here now »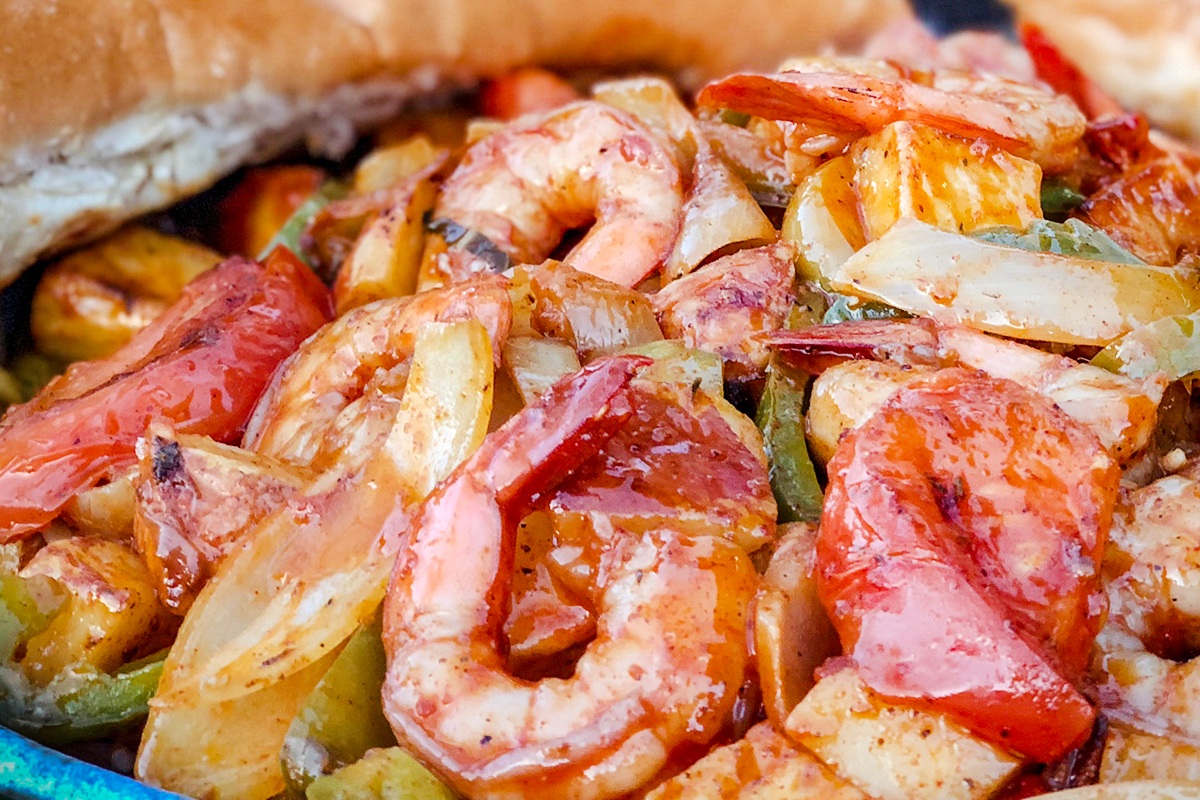 World Famous Shrimp Tray from San Pedro Fish Market
This world famous shrimp from San Pedro Fish Market—deliciously smothered in onions, tomatoes, bell peppers, and potatoes—is one of America's Most Instagrammed Dishes. You'll be begging for more once you try a bite of this hearty meal! Order here now »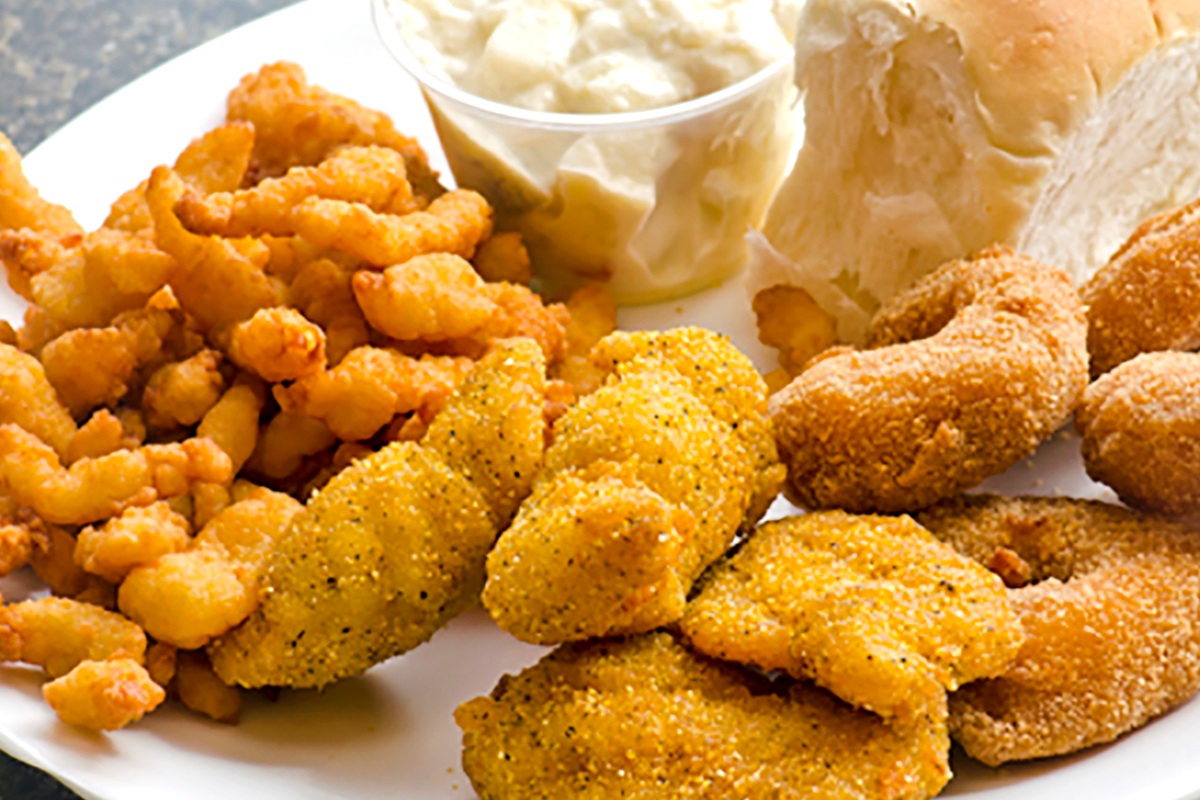 Signature Shrimp Sampler from Lawrence's Fish & Shrimp
Serving some of the best seafood in Chicago since the 1950's, Lawrence's Fish & Shrimp is an icon you don't want to miss when it comes to shrimp. Their signature shrimp sampler includes a tasty mix of shrimp, popcorn shrimp, coconut shrimp, and either hot sauce, cocktail sauce, or both! Order here now »
National Apple Pie Day: May 13
Apple pie—one of America's most beloved desserts and rightfully so. It's filled with warmth, deliciousness, and memories at Grandma's house. How can anyone not love it?! Here are a few of America's most iconic apple pies you have to try this National Apple Pie Day:
Deep Dish Apple Pie from Emporium Pies
Known as the "Lord of the Pies," this deep dish apple pie from Emporium Pies is to die for. Hand-crafted with 10 delicious apples and their house-made, gooey caramel, this pie is exactly as its name describes! Order here now »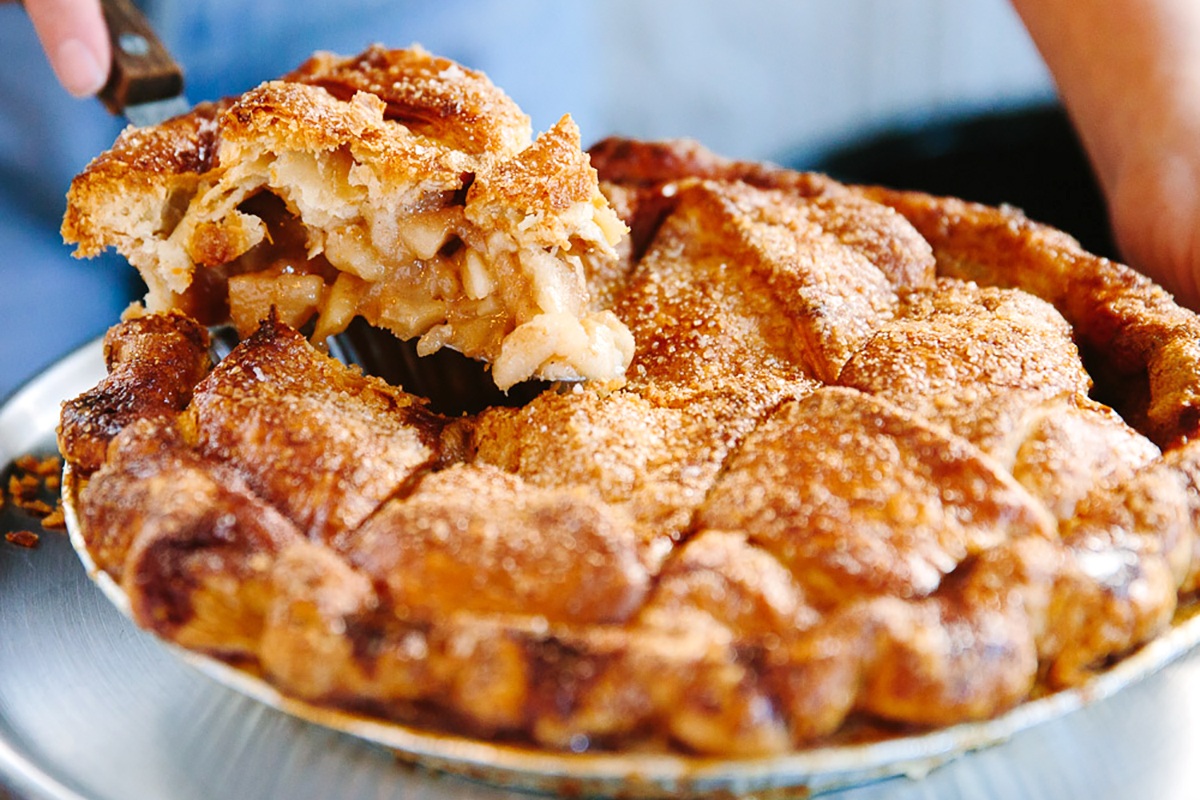 Salted Caramel Apple Pie from Four & Twenty Blackbirds
Listed on Travel & Leisure's "America's Best Pies," Four & Twenty Blackbirds makes a killer apple pie laced with delicious caramel goodness and topped with Maldon sea salt. Grab a slice this National Apple Pie Day! Order here now »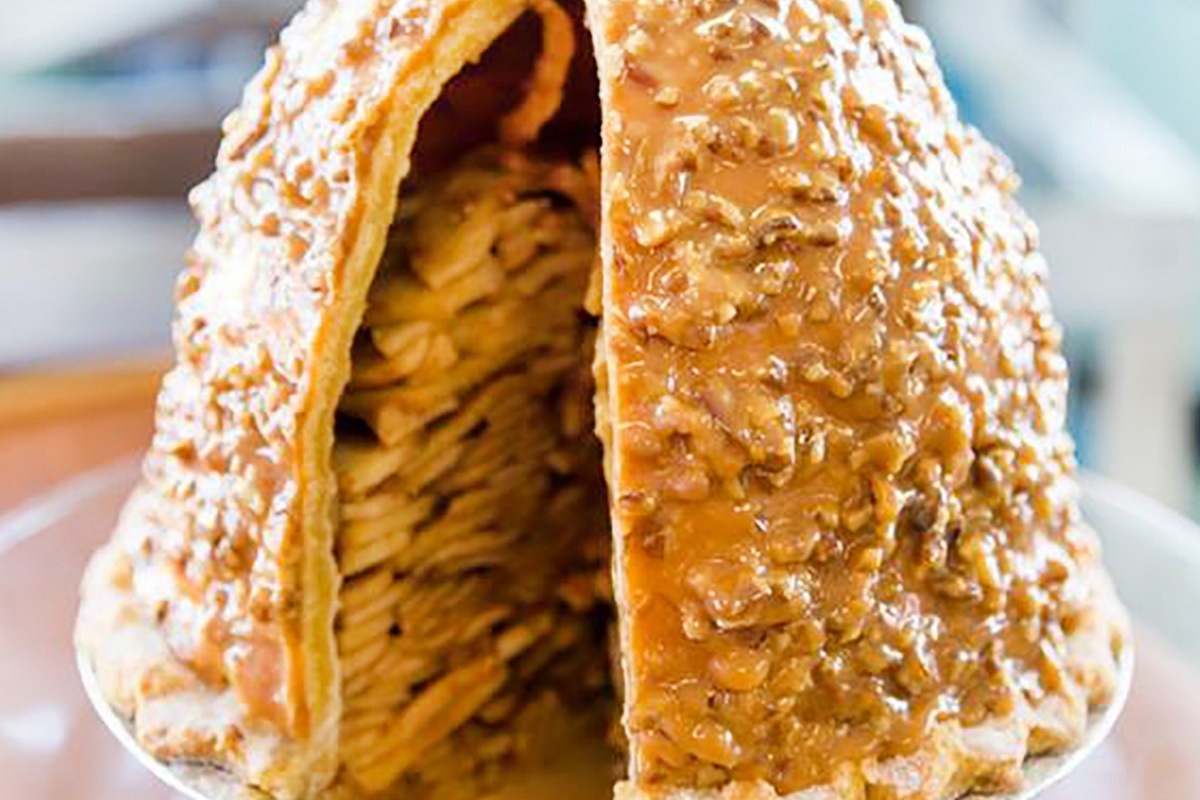 Levee High Caramel Pecan Apple Pie from Blue Owl Bakery
Standing at 9" and weighing 10 pounds, Blue Owl Bakery's famously tall Levee High Caramel Apple Pie is truly a show-stopper. Go big this National Apple Pie Day! Order here now »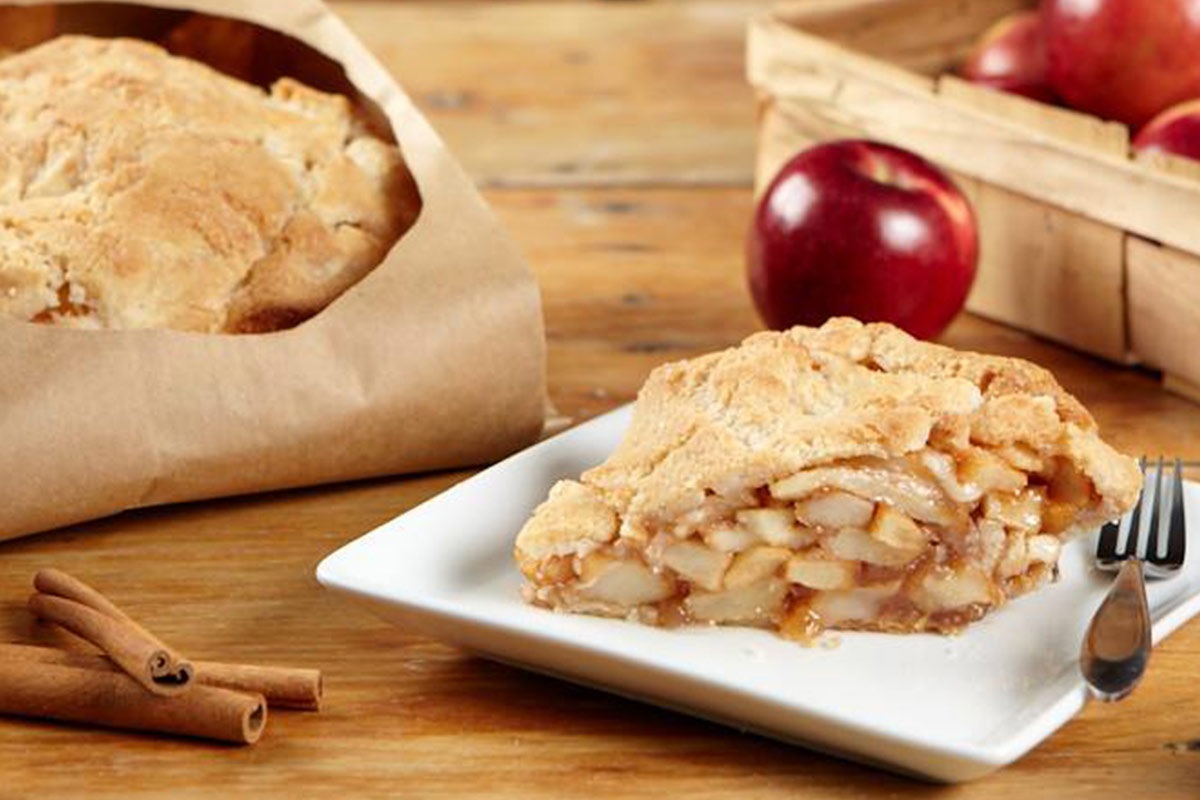 Brown Bag Apple Pie from The Elegant Farmer
The Elegant Farmer bakes their pies in a brown paper bag. Yes, you heard us right. And we couldn't be more grateful because these pies have been named the "Best Pies in America." You'll just have to try it for yourself! Trust us, you will fall in love! Order here now »
National Chocolate Chip Cookie Day: May 15th
We don't have to explain this one to you—who doesn't want to celebrate National Chocolate Chip Cookie Day? You've come to the right place for America's most legendary chocolate chip cookies that you can get shipped straight to your door: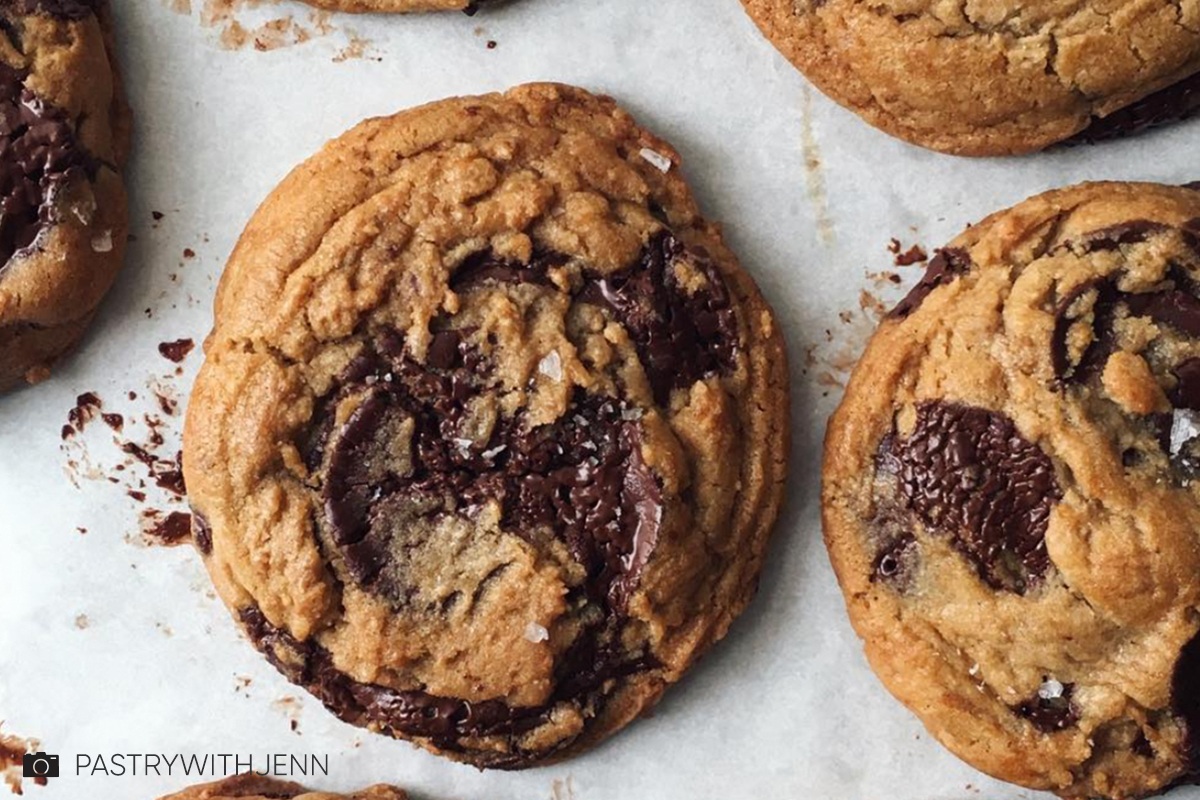 Jacques Torres' World Famous Chocolate Chip Cookies
If you want to celebrate National Chocolate Chip Cookie Day right, then you'll want to get your hands on Jacques' world famous chocolate chip cookies. These cookies are so famous they have a cult following in New York. Don't believe us? Try a bite and you'll see why! Order here now »
Chocolate Chip Chunk Jumbo Cookies from Gooey on the Inside
Wonderfully gooey on the inside and perfectly crisp on the outside, these chocolate chip cookies are what dreams are made of. Order here now »
Jumbo Chocolate Chip Cookie Cake from Carlo's Bakery
You can get cookies from The Cake Boss sent straight to your door? Heck yes! What's better is that you can even order their famous chocolate chip cookie, a massive 7-inch cookie cake made up of two jumbo cookies, sandwiched with decadent ganache. Order here now »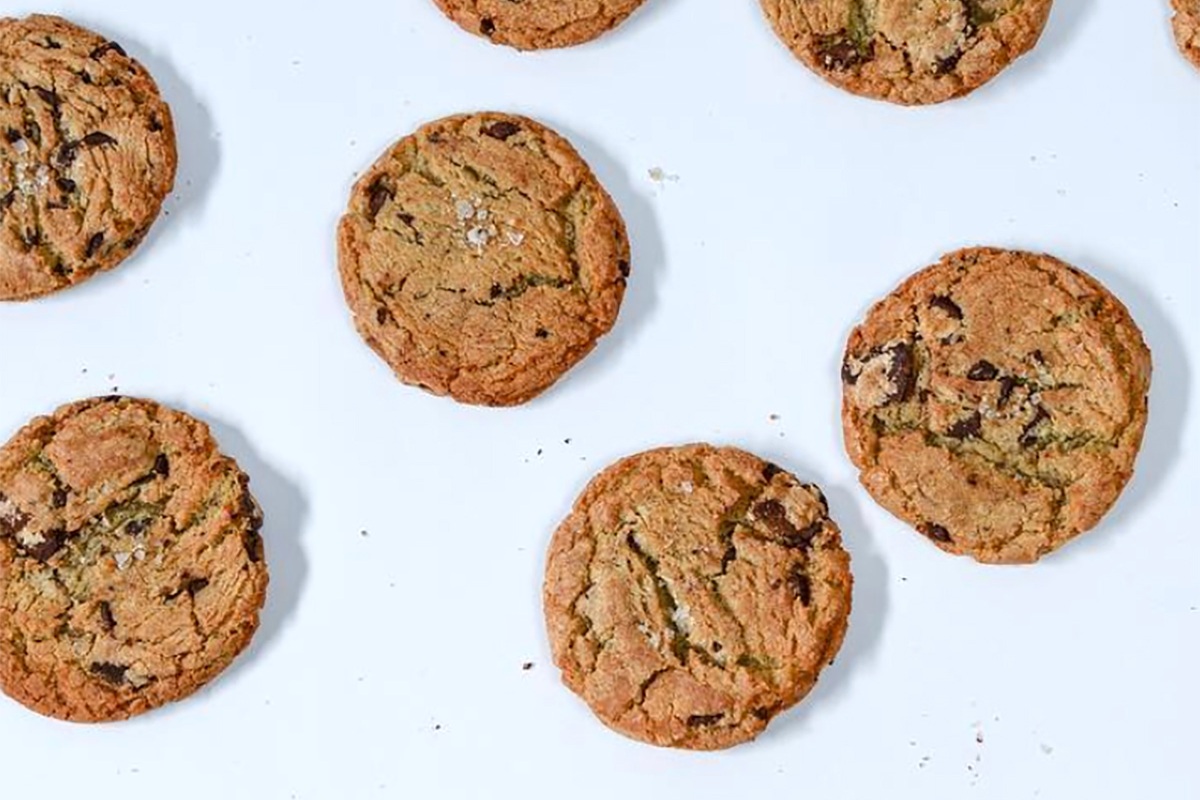 Valrhona Chocolate Chip Cookie from Craftsman and Wolves
Known as the "Bay Area's Best Chocolate Chip Cookies," these sweet, chewy treats from Chef William Werner are created with chunks of Valrhona chocolate and topped with the perfect amount of sea salt. Order here now »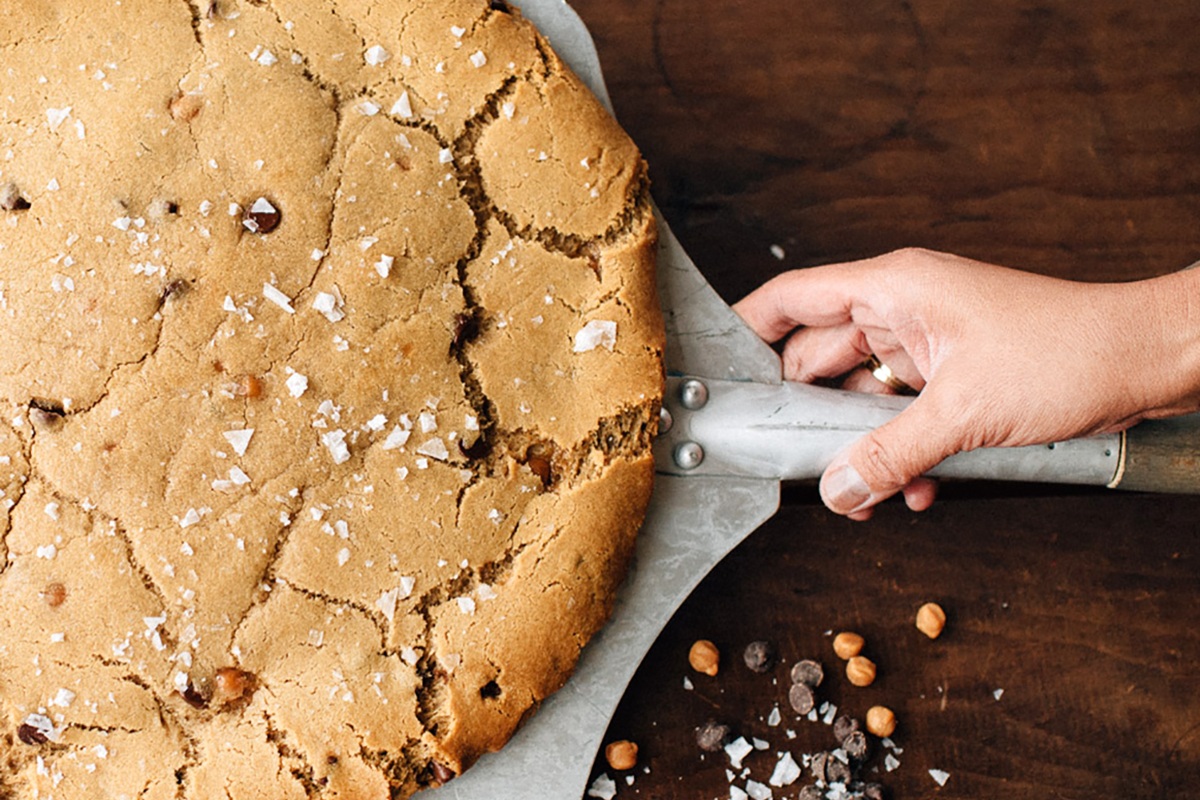 Giant 5lb Sea Salt Caramel Chocolate Chip Cookie from T-Rex Cookie Company
If you're serious about your National Chocolate Chip Cookie Day celebration, then you'll want nothing less than this giant 5lb cookie from T-Rex Cookie Co. Named "Best Cookie in America," this cookie is filled with chocolate chips, bits of caramel, and topped with flaky sea salt. Order here now »
National Barbecue Day: May 16th
It's time to bring out the grill because May 16th is National Barbecue Day! Celebrate with some of the best BBQ in America: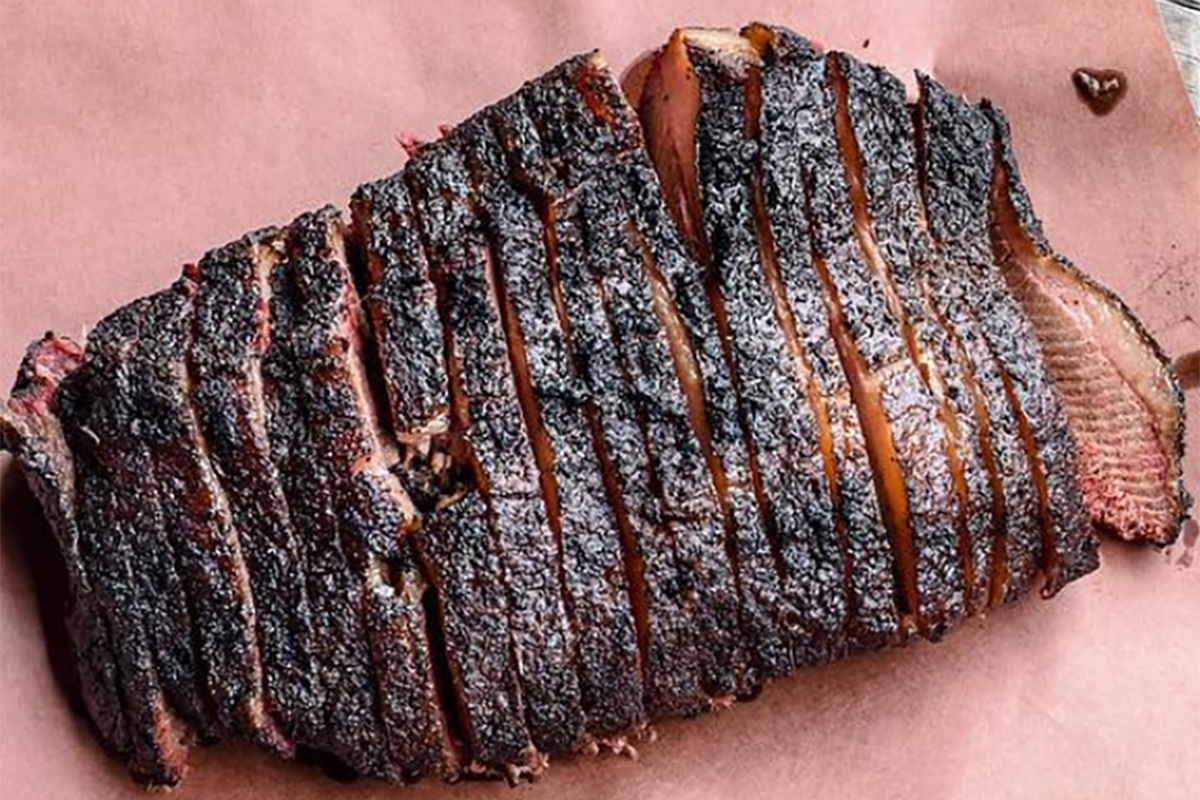 BBQ Brisket from Snow's BBQ
Named "Texas' #1 BBQ Brisket" by Texas Monthly, this hunk of meaty goodness is everything you want—a perfectly crisp, smoky bark on the outside and silky, tender meat on the inside. Order here now »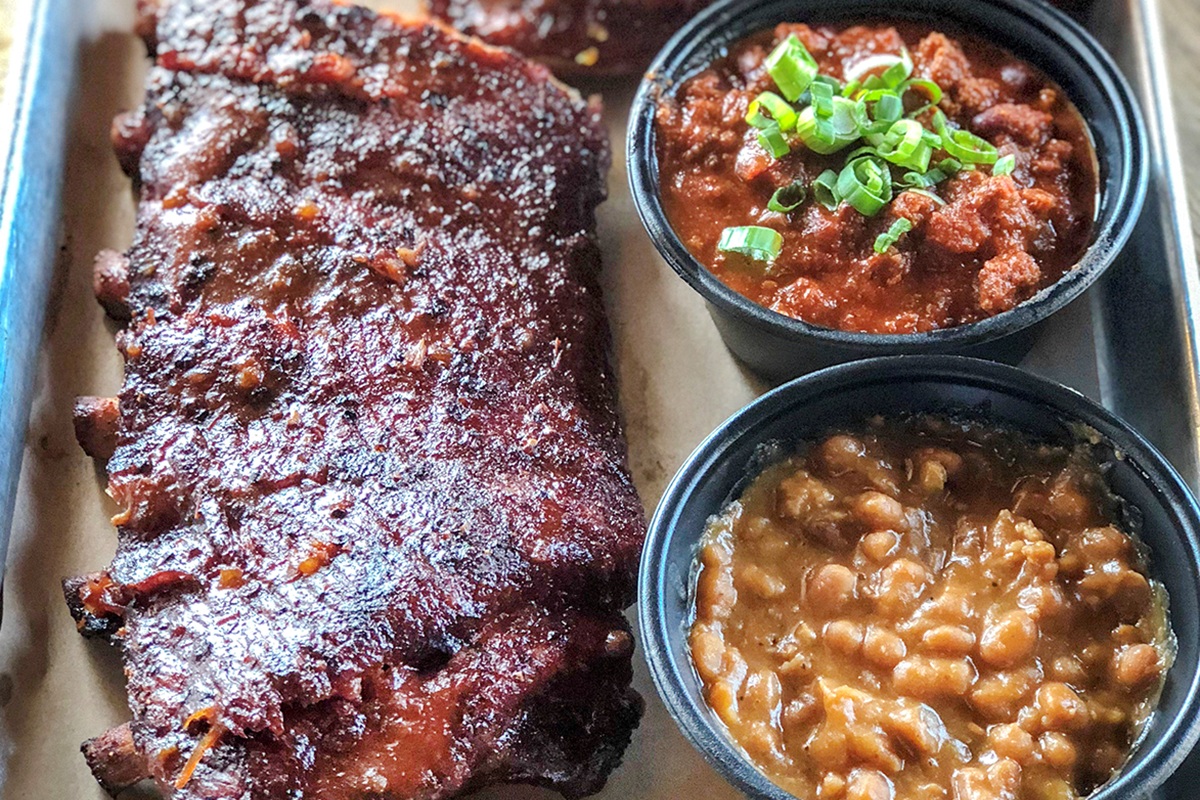 Ribs & Chicken Combo Pack from Dinosaur Bar-B-Que
Get the best of both worlds with legendary pork ribs and chicken from Dinosaur Bar-B-Que. Each and every bite will make you say "mmmmmmmmm." Order here now »
National Cheeseburger Day: May 27th + National Hamburger Day: May 28th
What better way to kick off grilling season on Memorial Day with America's most beloved burgers? Whether you like it classic or cheesy, we've got you covered with the best burgers in the U.S. Can't wait till the end of May? Celebrate now! Because yes, May is also National Hamburger Month!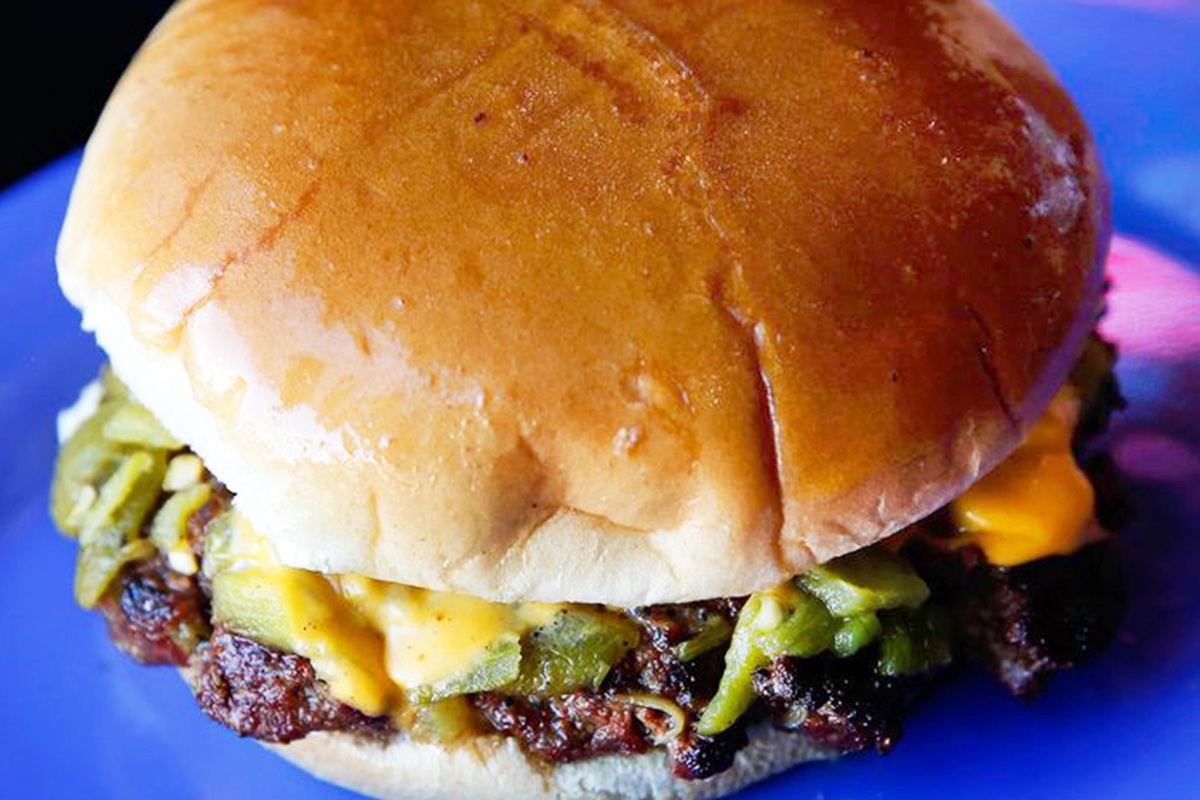 Sparky's Hatch Green Chile Burgers
Named "Best Green Chile Cheeseburger in New Mexico," Sparky's Hatch Chile burgers are some of the tastiest burgers you'll ever have. Masterfully crafted with quality beef and topped with American Cheese, it's the perfect balance of smokiness, cheesiness and spicy heat. Order here now »
Gold Label Burger from Pat LaFrieda Meat Purveyors
Our team at Goldbelly collaborated with Pat LaFrieda to create the ultimate burger. Made with American Black Angus short rib and flat iron and dry-aged rib steak, this one-of-a-kind burger is available exclusively at Goldbelly. Order here now »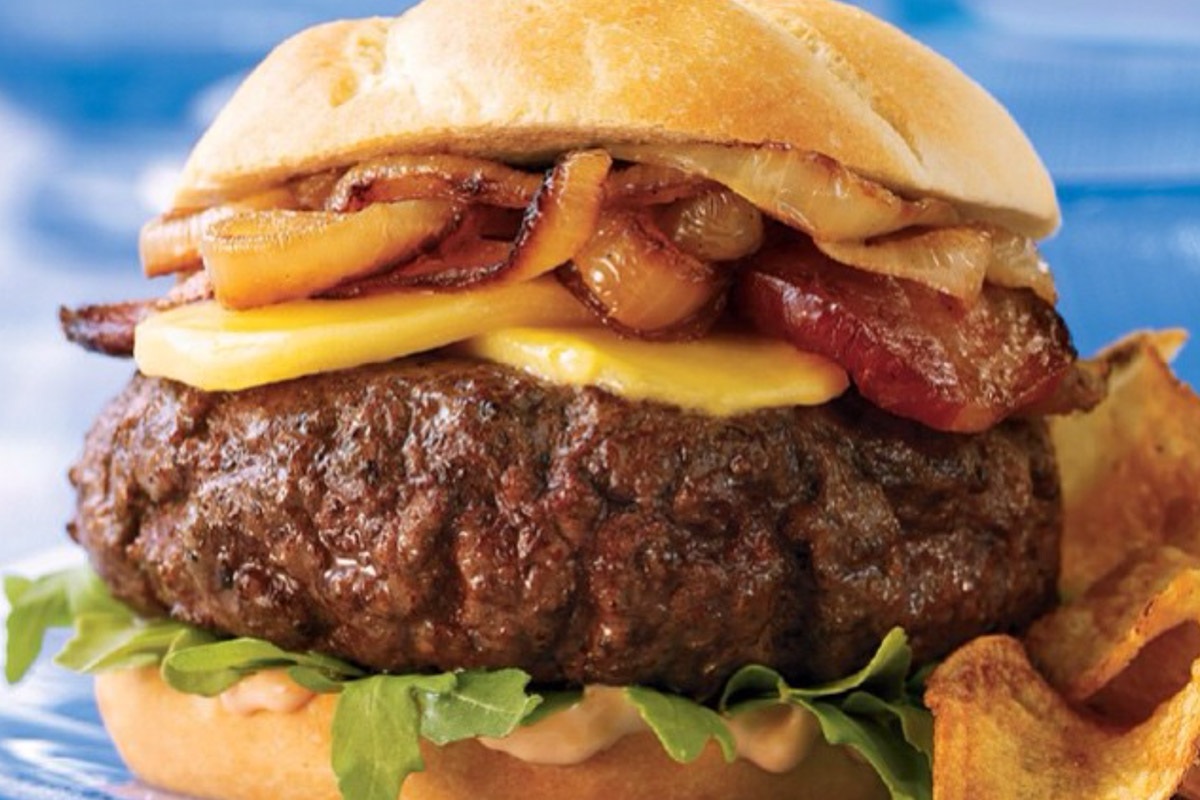 The Great Steakhouse Burgers from Allen Brothers
Nothing beats a fat, juicy steak burger from Chicago's most iconic meat market. This scrumptious steakburger will definitely help you celebrate National Cheeseburger Day or National Hamburger Day right. Order here now »
National Macaroon Day: May 31
The best things always end on a sweet note! On May 31st, we get the pleasure of celebrating our favorite little coconut treat. Check out our favorite macaroons to rejoice with: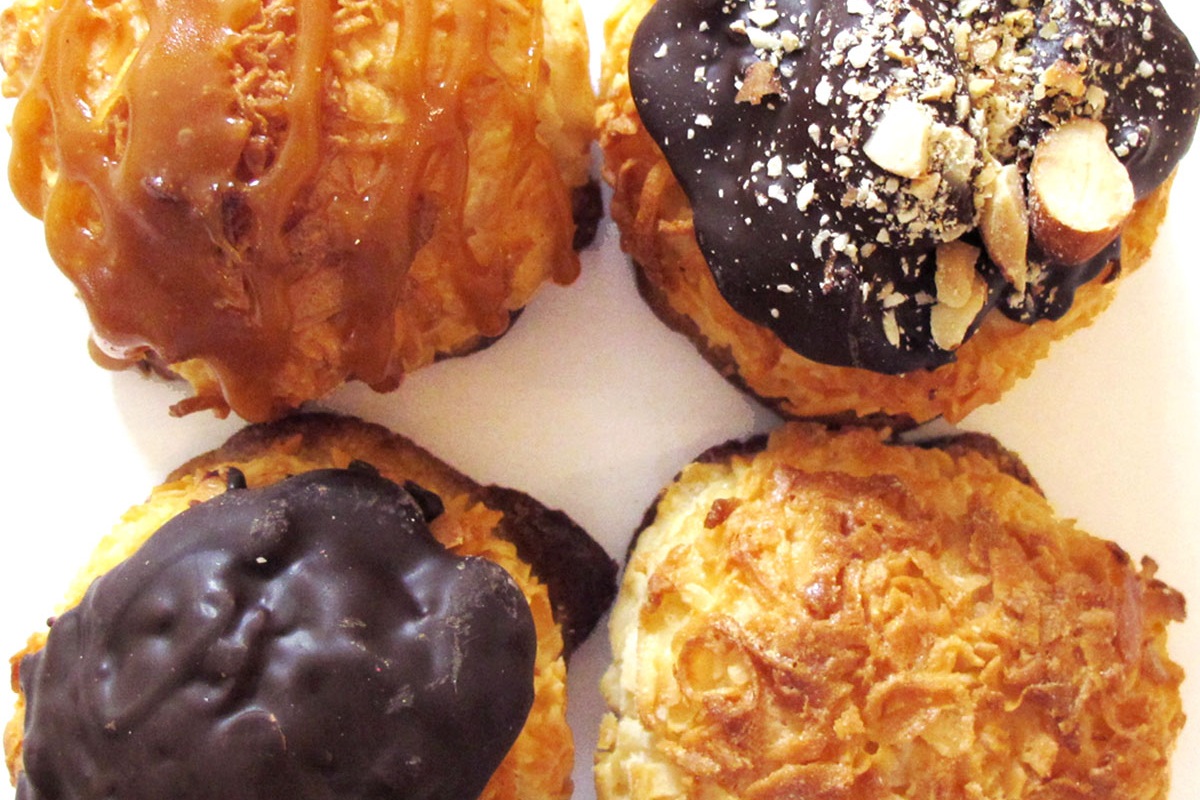 Assorted Macaroons from Danny Macaroons
Delicately made with long strands of yummy coconut, the macaroons from Danny Macaroons are the perfect little treats to celebrate National Macaroon Day! Order here now »
Didn't quite find what you're looking for? But wait, there's more!
We get it. These might not be your favorite food holidays. But, don't worry! May also features National No Diet Day (May 6) and National Eat What You Want Day (May 11) so go discover your favorite eats on Goldbelly to ship straight to your belly!