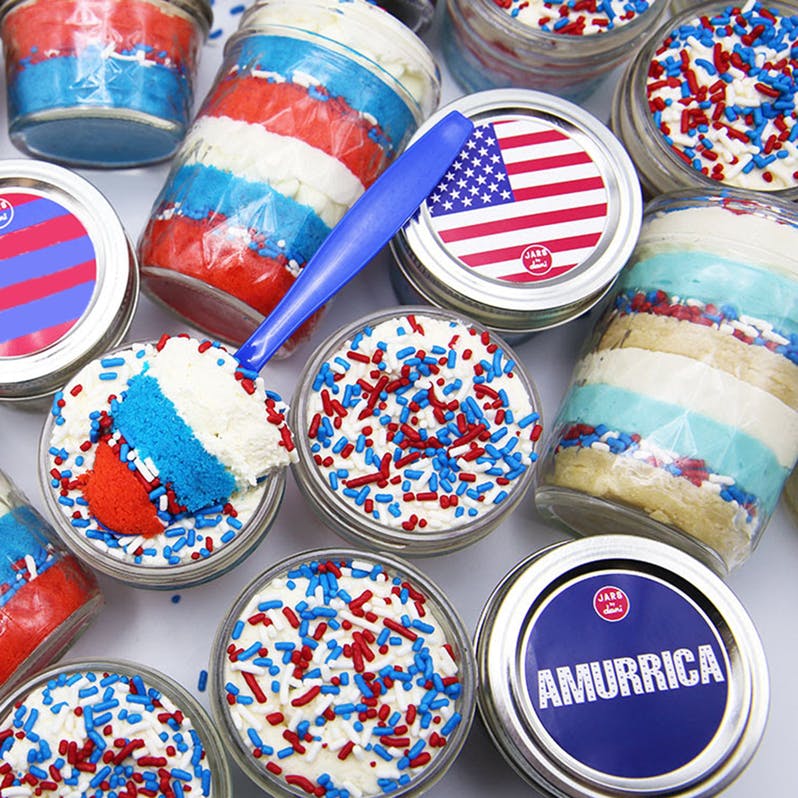 Get ready to fire up the grill and your guests' appetites, Fourth of July is here! There's no denying that kicking off Independence Day right means fireworks, drinks, and of course FOOD. And everyone knows that grilling up the perfect eats for your hungry guests is not only a must but it also puts you, the generous host, in the spotlight. Take the pressure off and really wow your guests this year with some of the most iconic Fourth of July foods in America. From burgers to hot dogs to classic desserts, discover 12 of the most legendary American foods that can be delivered to you for your Fourth of July bash this year.
Pat Lafrieda Burgers and Dry Aged Steaks
Nothing says Fourth of July more than a juice burger or a tender steak. And there's no better place to get incredibly delicious, high-quality meat than at Pat Lafrieda. As one of New York's top burger joints, you'll be sure to impress your guests. And if you aren't quite sure what to get, you can't go wrong with the Gold Label Burger. It's all the rave. Order here now »
Vienna Beef Hot Dogs
Let's face it, not all hot dogs are created equal. Don't settle for your typical store bought dogs when you can get original, juicy, and mouth-wateringly delicious hot dogs sent to you straight from Chicago! Order here now »
Iconic Fulton Fish Market Fresh Caught Fish
Calling all seafood lovers! Fulton Fish Market is one of the oldest fish markets loved not only by New Yorkers but everyone around the world. Spoil your Fourth of July party guests and grill up some of the best fish you can find. Order here now »
Snake River Farms Steaks
Steak is not only the king of all meats, but also probably the most stressful Fourth of July food to add to your grill because it can be hard to find a steak that will give you a juicy, tender, and delicious end product. However, you can't go wrong with the steaks from Snake River Farms. In fact, they provide steaks to some of the finest restaurants in America. Surprise your guests with America's most loved steaks this year! Order here now »
Jerry's Seafood Firecracker Crab Bombs
Start your Fourth of July bash off right with the Firecracker Crab Bombs from Jerry's Seafood. Perfectly crafted with high-quality crab meat and delicious spices that will have your guests saying "wow" with every single bite. Order here now »
Iconic Ben's Chili Bowl's Famous Half Smokes from DC
If you've never heard of Ben's Chili Bowl's famous Half Smokes, then we can confidently say that you are truly missing out on a legendary American treat. Their Half Smokes are half-pork and half-beef smoked sausages that have been topped with their spicy, top-secret chili recipe. Give your guests a real national treasure this year! Order here now »
Papaya King, NYC's Most Famous Hot Dog
Just thinking about the hot dogs from Papaya King makes us drool with desire. Fill your guests' belly with a special treat this year — the original New York hot dog. Nothing beats a true hot dog from NYC itself. Order here now »
Mcloons Lobster Shack Lobster Rolls and Fresh Caught Lobsters
Lobster will make anyone say 'mmmmmmmmm." Celebrate Independence Day in luxury with some of the best lobster rolls and fresh caught lobster you can find in the U.S. Delivered straight to your doorstep from Maine! Order here now »
O&H Bakery American Flag Cake
You can't throw a Fourth of July bash without dessert! Made with red and blue velvet cake layers with cocoa, everyone in the neighborhood will be begging for a slice! Order here now »
C

arousel Cakes Famous Red and Blue Velvet Cakes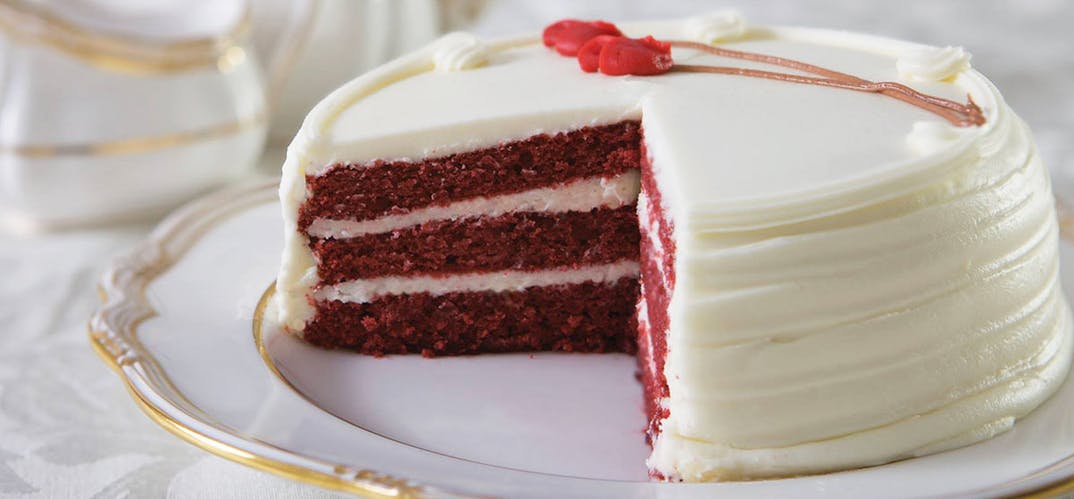 The cakes from Carousel Cakes are made with a family recipe that goes back for generations. Nearly impossible to duplicate, give your guests a yummy slice of deliciousness they've never tasted before. Order here now »
Zola Bakes Red White and Blue Cookies
Celebrate America right with these tasty red, white, and blue cookies. When you order these perfectly baked almond cake cookies, you'll get 10 made with raspberry jam and topped with white chocolate and 10 made with Nutella topped with dark chocolate. Yum! Order here now »
Kermit's Key Lime Pie
You don't need all the bells and whistles to celebrate Independence Day if you've got yourself a nice slice of Key Lime Pie. Get this classic American dessert from the best Key Lime Pie shop in America. Order here now »
More Iconic Fourth of July Eats at Goldbelly
Didn't quite find what you're looking for? Don't worry. We've got your back. Check out our full list of the best Fourth of July foods to order to help you celebrate America right!