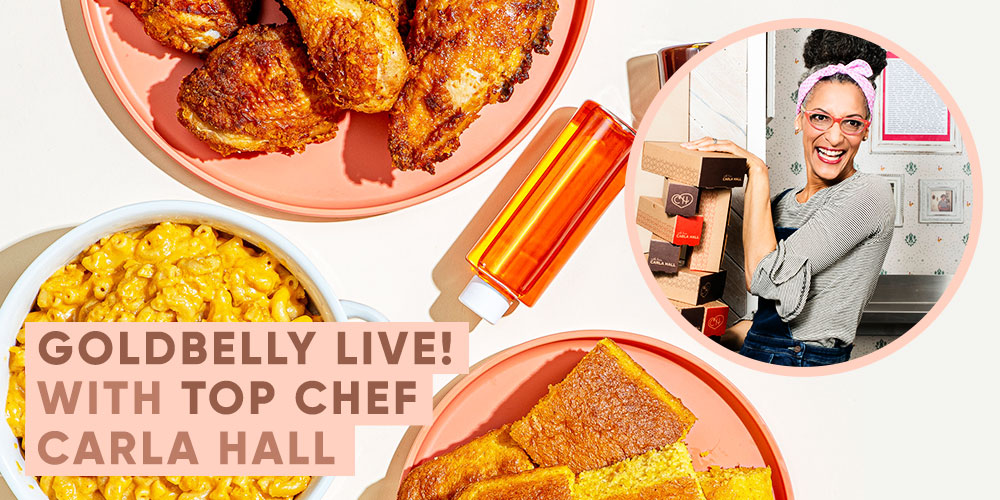 Hootie Hoot! You're invited to join us for our latest Goldbelly LIVE!: an eat-along with the sweetheart of the American culinary scene, the one and only Chef Carla Hall on Friday, March 19th! The queen of Southern comfort food, Chef Carla grew up in Nashville surrounded by soul food cooked by her grandmother Freddie Mae. She first found success in the food world while competing on "Top Chef" and "Top Chef Masters," and since then has become a household name for food lovers nationwide. In this interactive event, Chef Carla is going to chat with us about all things food, as we dig in to some of her signature dishes.
For this event, Chef Carla has put together a one-of-a-kind combo Meal Kit of two of her favorites: a full Nashville hot fried chicken dinner, complete with a side of cornbread, mac & cheese, and her signature Hoot N Honey Sauce, along with her famous oatmeal cookies for dessert. Carla believes that food connects us all, and when she cooks, she cooks from the heart—you'll taste the love in every bite!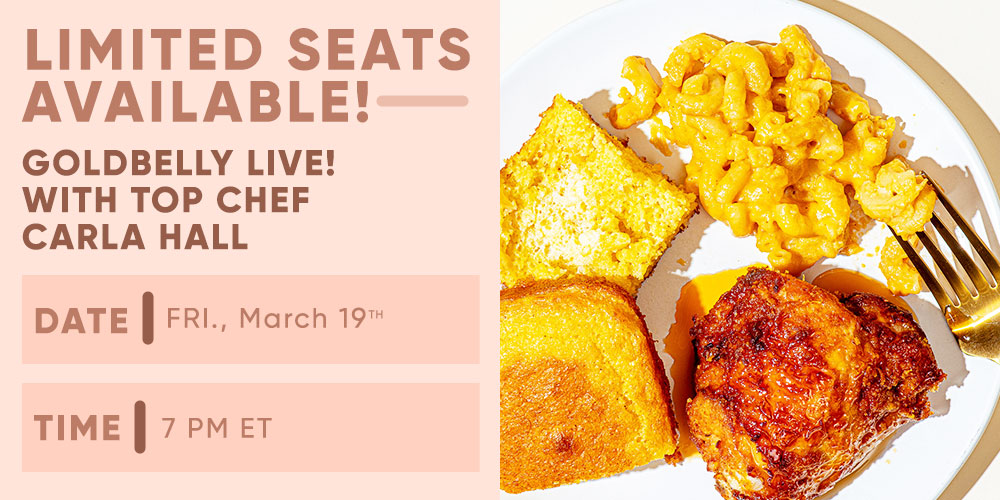 Here's How It Works:
– Order your Nashville Hot Fried Chicken Meal Kit.
– By placing an order, you will automatically be enrolled in the exclusive Zoom event.
– On Thursday, March 18, you'll receive your Nashville Hot Fried Chicken Meal Kit at your door, along with an email with all the info you'll need to join the Zoom event and reheating instructions.
– 90 minutes before the Goldbelly LIVE! event on Friday, March 19, heat up your brisket in the oven using the instructions below.
– At 7 PM ET on Friday, March 19, join Chef Carla on Zoom for a chat on all things food.
A limited number of spots are available, and they're expected to fill up quickly. Order your meal kit & reserve your spot today!