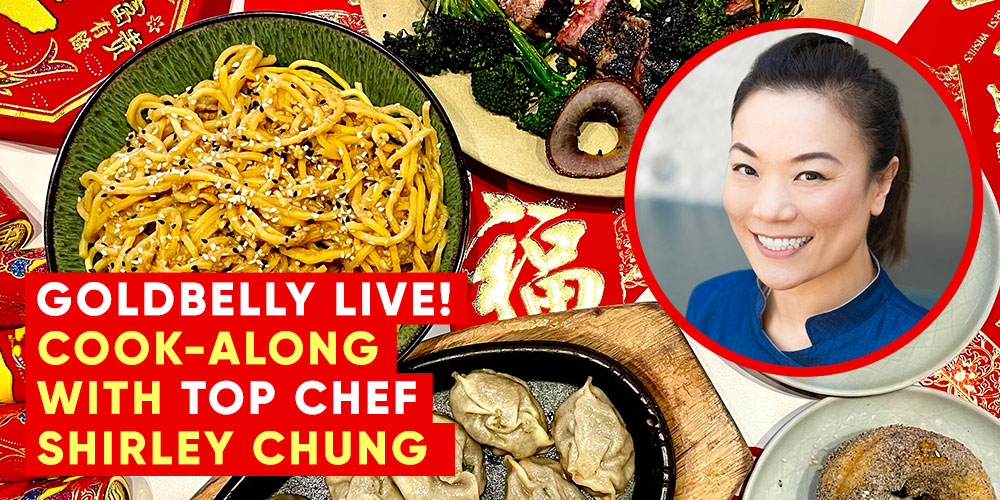 You're invited to join us for our latest Goldbelly LIVE! cook-along: a Chinese New Year's feast with Top Chef Shirley Chung! Prior to going on Top Chef, Chef Shirley worked for the likes of Thomas Keller & Jose Andres. Her first venture, the famed & wildly popular Ms. Chi in Los Angeles embodies her passion for progressive Chinese American cuisine, and everything on the menu showcases her unique culinary creations inspired by traditional northern-style Chinese cuisine. In this interactive event, Chef Shirley will lead you through recreating some of her most famous dishes at home, just in time to celebrate Chinese New Year.
Chef Shirley has curated a limited-edition Chinese New Year Meal Kit that will take you from dumplings all the way through to donuts with all the ingredients you need to make: her famous Cheeseburger Potstickers with bacon tomato jam, her Top Chef-winning combo of two classic comfort foods that's become a staple at her restaurant; her take on beef and broccoli with skirt steak and black pepper sauce; garlic noodles with a tangy sesame sauce; and finally gluten-free (AKA guilt-free) black sesame mochi donuts and a fresh, floral jasmine tea to sip alongside the whole class.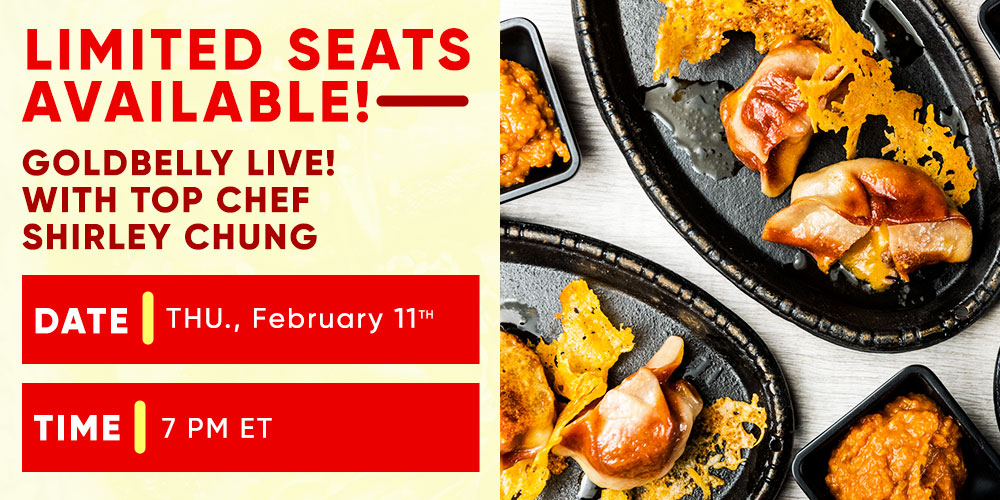 To join the class, here's all you need to do:
– Order your Chinese New Year Meal Kit by Friday, February 5 at 11 PM ET.
– By placing an order, you will automatically be enrolled in the exclusive Zoom event.
– Prior to the class, you'll receive your kit at your door, along with an email with all the info you'll need to join the Zoom event.
– At 7 PM ET on Thursday, February 11, join Chef Shirley on Zoom to celebrate the Lunar New Year with a delicious feast.
A limited number of spots are available for each event, and they're expected to fill up quickly. Order & reserve today!