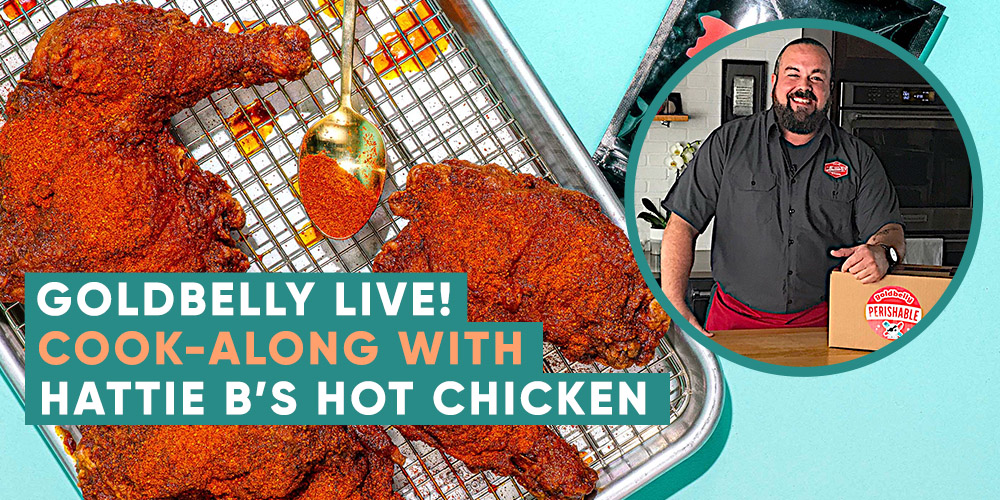 You're invited to join us for our latest Goldbelly LIVE! cook-along: Ultimate Hot Chicken Dip with the one and only Hattie B's Hot Chicken in Nashville, Tennessee! No conversation about the best Nashville-style hot chicken is complete without a serious mention of Hattie B's Hot Chicken. Founded in Midtown Nashville in 2012, Hattie B's is renowned nationally for its authentic Nashville hot chicken and people flock from all over the country to put their taste buds to the test. Chef Brian Morris, who helms the kitchen at this beloved establishment, has put together an incredible kit for the biggest game day weekend of the year, featuring a melty, cheesy hot chicken dip to feed a crowd.
The Ultimate Hot Chicken Dip Kit includes everything you need to recreate their signature dip at home: one whole slow-roasted Hattie B's Hot Chicken, trimmed and pulled just for you, premium cheeses, fire-roasted pimentos, cream, butter, local applewood-smoked bacon, along with their hot chicken "crunchies," and Kosher pickles to top it all off. All you need to do is bring your own chips and grab a beer!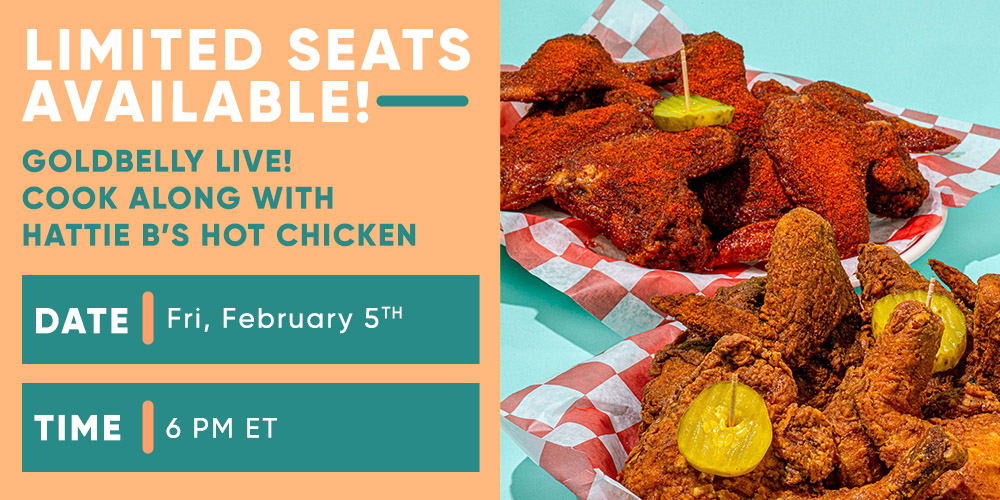 Here's How it Works:
– Order your Ultimate Hot Chicken Dip Kit before Tuesday, February 2 at 11:30pm ET.
– By placing an order, you will automatically be enrolled in the exclusive Zoom event.
– On Thursday, February 4, you'll receive your Ultimate Hot Chicken Dip Kit at your door, along with an email with all the info you'll need to join the Zoom event.
– At 6 PM ET on Friday, February 5, join Chef Brian and the Hattie B's team on Zoom.
A limited number of spots are available, and they're expected to fill up quickly. Order & reserve your spot today!