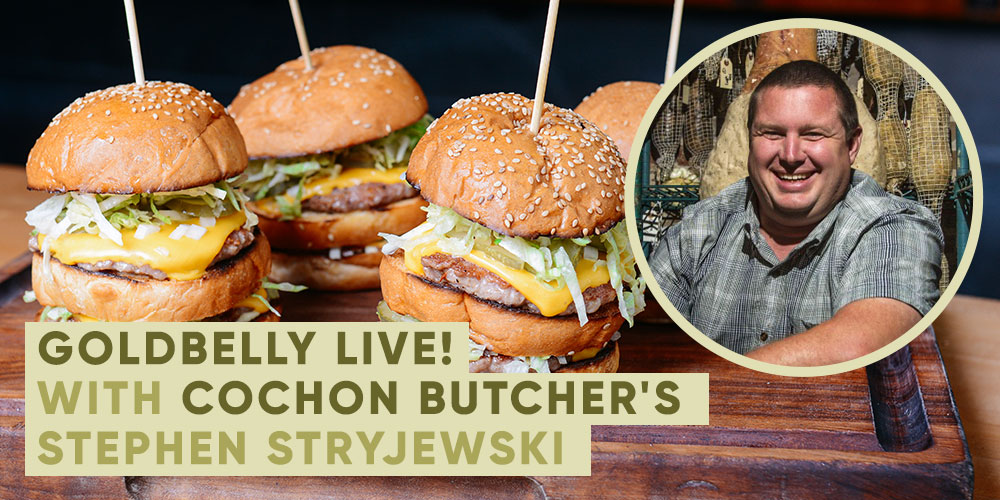 You're invited to join us for our latest Goldbelly LIVE! cook-along with James Beard Award-winning Chef Stephen Stryjewski of the New Orleans icon, Cochon Butcher! As one of the most renowned chefs in the New Orleans food scene (not to mention the culinary mastermind behind the city's most renowned restaurants including Peche, Herbsaint, and the next-door Cochon), Chef Stephen put Cochon Butcher on the map for its house-made charcuterie and crave-worthy sandwiches, along with its authentic Cajun dishes.
For this interactive event, Chef Stephen and the team at Cochon Butcher have put together a Limited-edition Le Pig Mac Meal Kit with all of the ingredients you need to make a true New Orleans feast at home: starting with a DIY Butcher Strawberry Shrub (AKA Louisiana springtime in a glass – BYOB!), grilled shrimp with green tomato chowchow, a staple from the original Cochon menu, and finally Cochon's signature burger, Le Pig Mac, a decadent, porky play on that famous fast food icon. A great way to start off the spring grilling season!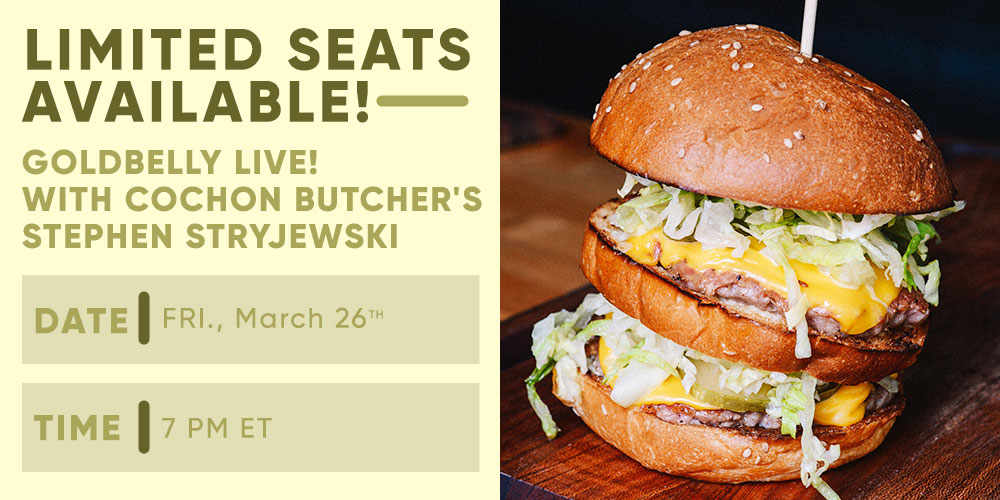 Here's How it Works:
– Order your Le Pig Mac Meal Kit before Tuesday, March 23 at 4pm ET.
– By placing an order, you will automatically be enrolled in the exclusive Zoom event.
– The week of the event, you'll receive an email with all the info you'll need to join the Zoom event.
– At 7 PM ET on Friday, March 26, join Chef Stephen and the Cochon Butcher crew on Zoom!
A limited number of seats are available, and they're expected to fill up quickly. Order your Le Pig Mac Meal Kit & reserve your spot today!