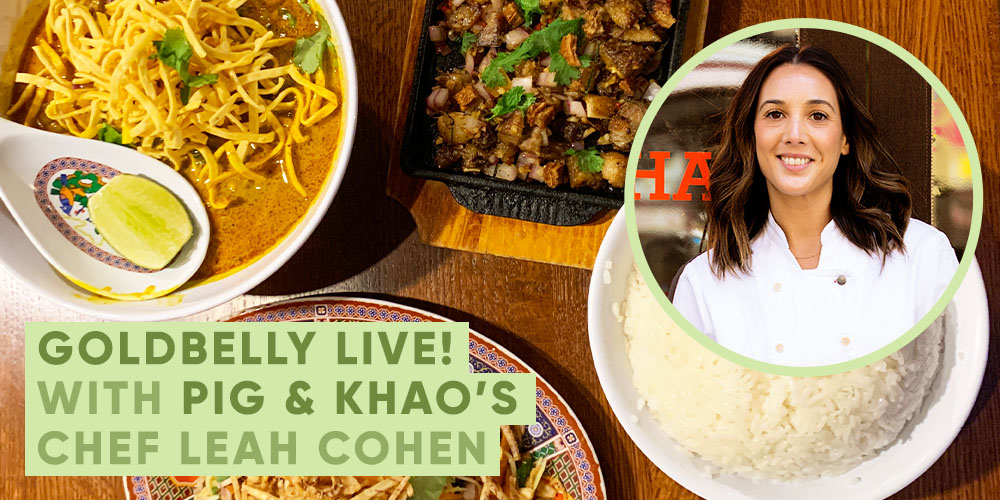 You're invited to join us for our latest Goldbelly LIVE! cook-along with Top Chef Leah Cohen of NYC's hotspot Pig & Khao! After graduating at the top of her class at the Culinary Institute of America, Cohen spent time working at some of NYC's hottest restaurants before being cast on season 5 of "Top Chef" in 2008. After filming, she spent a year cooking in restaurants throughout Hong Kong, Thailand, and Cambodia, and developed a true understanding of the flavors and elegant nuances of Asian food and ingredients. Pig & Khao is the culmination of this culinary journey—a warm, inviting, and casual hotspot that's earned raves for Cohen's ability to incorporate classical Western cooking techniques with authentic Southeast Asian flavors.
For this interactive culinary event, Chef Leah has put together a Limited-edition Pig & Khao Four-course Meal Kit with many of the classic dishes that have been on the restaurant's menu since it opened in 2012. It features everything you need to make Chef Leah's signature Papaya Salad, Khao Soi, a deeply flavorful coconut chicken curry, Pork Sisig & Coconut Rice, and Thai Tea Rice Krispie Treats to end the meal!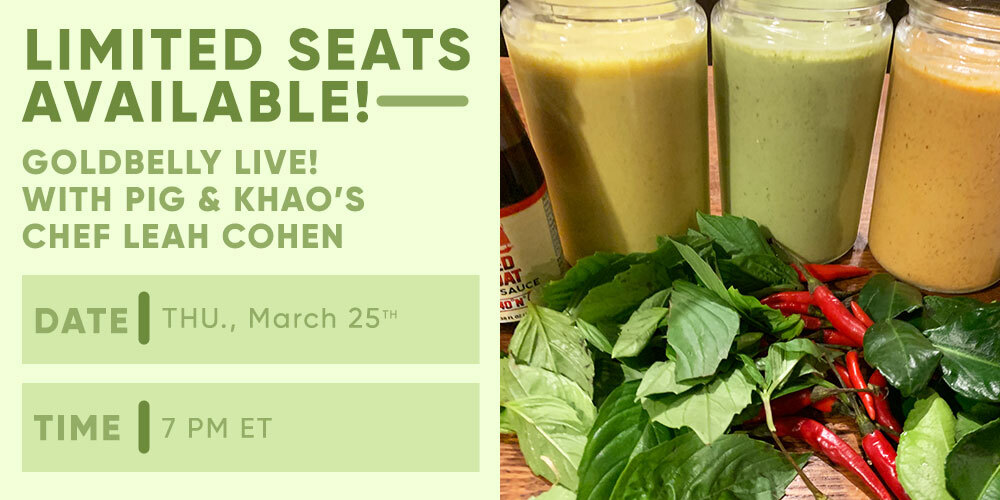 Here's How it Works:
– Order your Pig & Khao Meal Kit before Sunday, March 21 at 11 PM ET.
– By placing an order, you will automatically be enrolled in the exclusive Zoom event.
– The week of the event, you'll receive an email with all the info you'll need to join the Zoom event.
– At 7 PM ET on Thursday, March 25, join Chef Leah on Zoom!
A limited number of seats are available, and they're expected to fill up quickly. Order your Pig & Khao Meal Kit & reserve your spot today!