THESE RAMEN SHOPS WILL TRANSPORT YOU TO JAPAN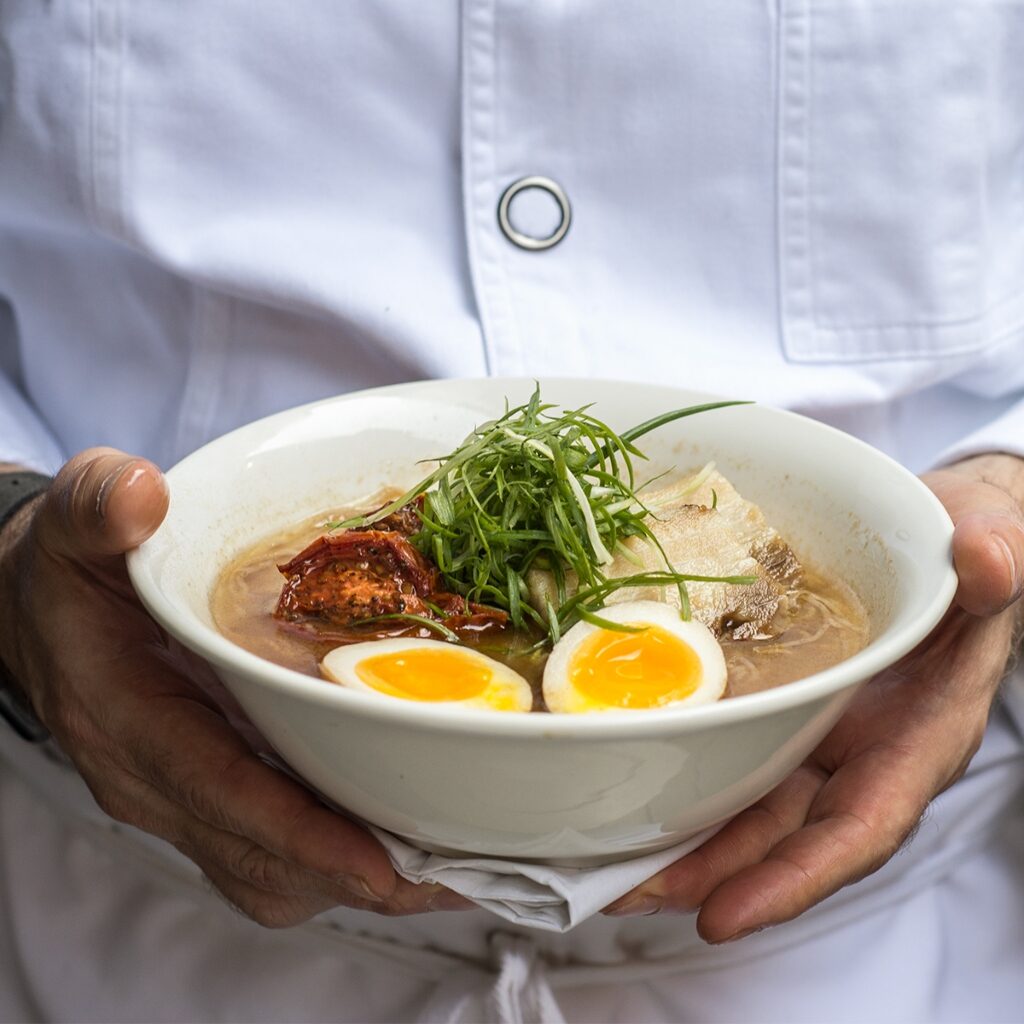 Few meals are more comforting and satisfying than a bowl of ramen. This Japanese noodle dish is so much more than just a bowl of soup –– from the super-flavorful broth to the springy noodles to the countless toppings, a great bowl is more than the sum of its parts and a true work of art.
What is Ramen?
Ramen is a Japanese noodle soup with thousands of variations. Most are tonkotsu, made by boiling pork bones, pork fat, collagen, and other umami-rich ingredients like kombu (kelp), mushrooms, and katsuobushi (tuna flakes) for hours until it's rich and creamy, but other popular styles include salt-based shio, soy sauce-based shōyu, and miso.
The noodles are firm and springy thanks to the use of alkaline water, and traditional toppings include roast pork, boiled egg, bamboo shoots, and chili oil.
Read More: What is Ramen, Exactly?
What are the Best Ramen Flavors?
These varieties of ramen are primarily differentiated by tare, which is the primary seasoning or sauce that serves as a flavor base:
Shio Ramen: Shio "salt" ramen is pale and yellow, much lighter than tonkotsu. It's only seasoned with salt, and is usually made with chicken, vegetables, or fish instead of pork.
Shōyu Ramen: Shoyu "soy sauce" ramen, is also generally chicken- or vegetable-based. As its name implies, it's primarily flavored with soy sauce.
Miso Ramen: Miso-based ramen can be made with either a clear soup or rich tonkotsu base, and it's made by stirring nutty miso into ramen. It's rich, hearty, and a major umami bomb.
Among the many other ramen styles and spinoffs, perhaps the most popular is tsukemen, in which the noodles are dipped into a bowl of deeply concentrated soup before being eaten.
The Best Ramen Places
Chicken Samgyetang ramen made with: 8-hour roasted chicken broth and ginger roasted chicken; and their signature Gochujang Pork Ramen made with gochujang-flavored pork broth and topped with pulled pork and veggies.
Discover all of the soul-warming ramens available for delivery to your door on Goldbelly!