THE SOCIAL MEDIA STAR IS RENOWNED FOR PUTTING A MODERN SPIN ON JEWISH COMFORT FOODS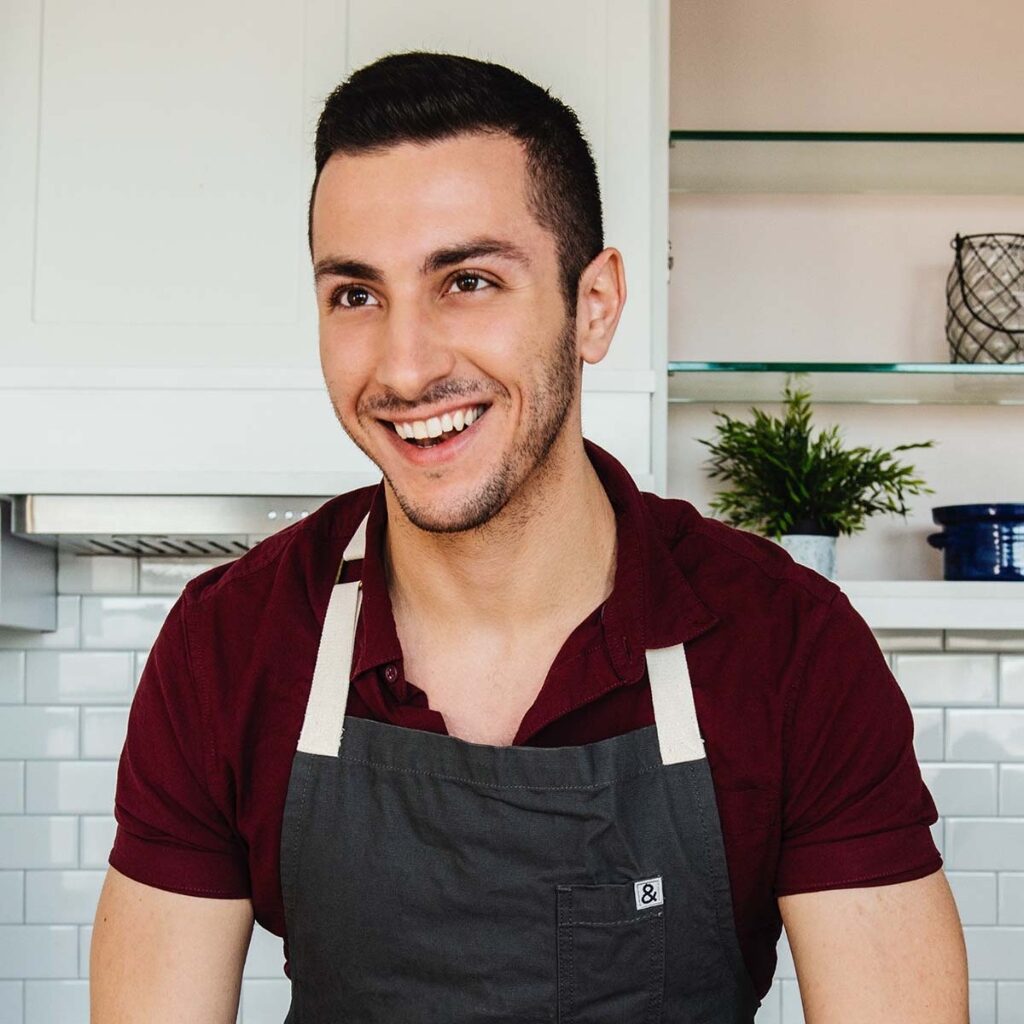 If you've spent any time exploring the world of food on Instagram and TikTok, then you probably already know Jake Cohen. But Jake is much more than just an influencer: He's worked in some of New York City's best restaurants and most renowned test kitchens, and he's received accolades such as making the Forbes 30 Under 30 list for Food & Drink. His 2021 New York Times-bestselling cookbook, "Jew-ish: Reinvented Recipes From a Modern Mensch," was widely praised as a brilliantly modern take on Jewish culinary traditions for a new generation of readers. Now, Jake Cohen's signature "Jew-ish" baked goods are shipping nationwide on Goldbelly!
Cohen is renowned for putting a modern, fun spin on classic Jewish foods, and one look at these will make it clear that these definitely aren't your grandmother's Jewish baked goods!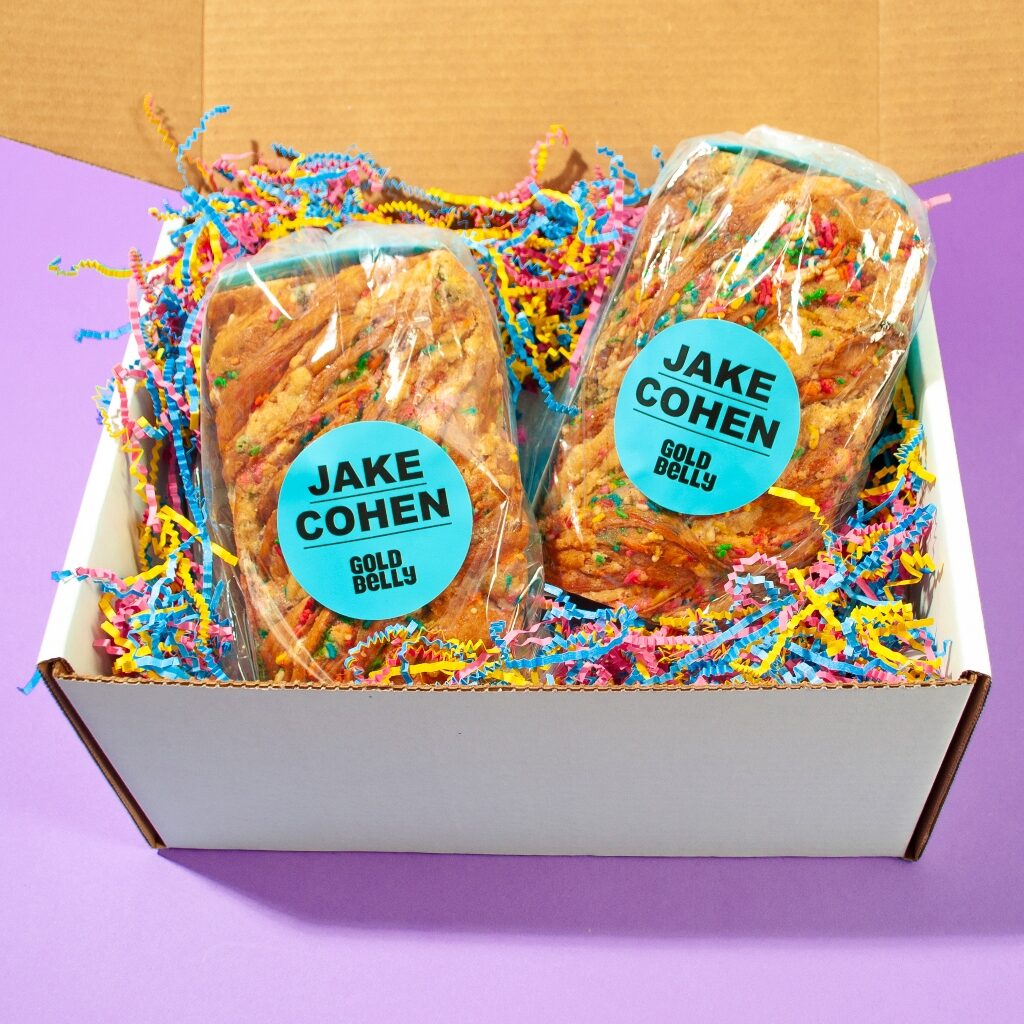 Birthday Cake Babka
You've never seen babka like this! The classic Jewish dessert gets a rainbow-colored makeover, perfect for birthday parties (and parties of all kinds). This soon-to-be-iconic mashup is loaded with rainbow sprinkles and tastes like the best birthday cake you'll ever try!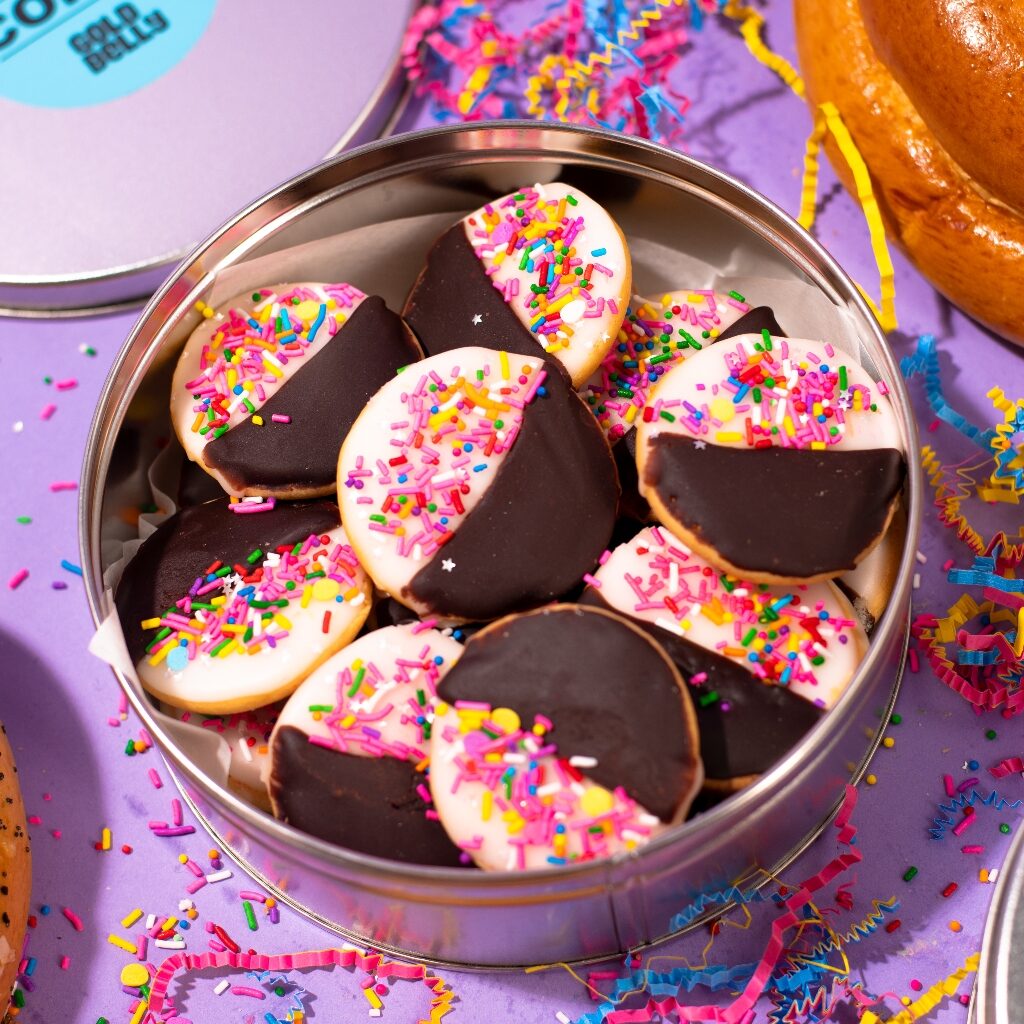 Mini Black & White Cookies
These Mini Black & White Cookies are sweet and cakey, and topped with colorful sprinkles!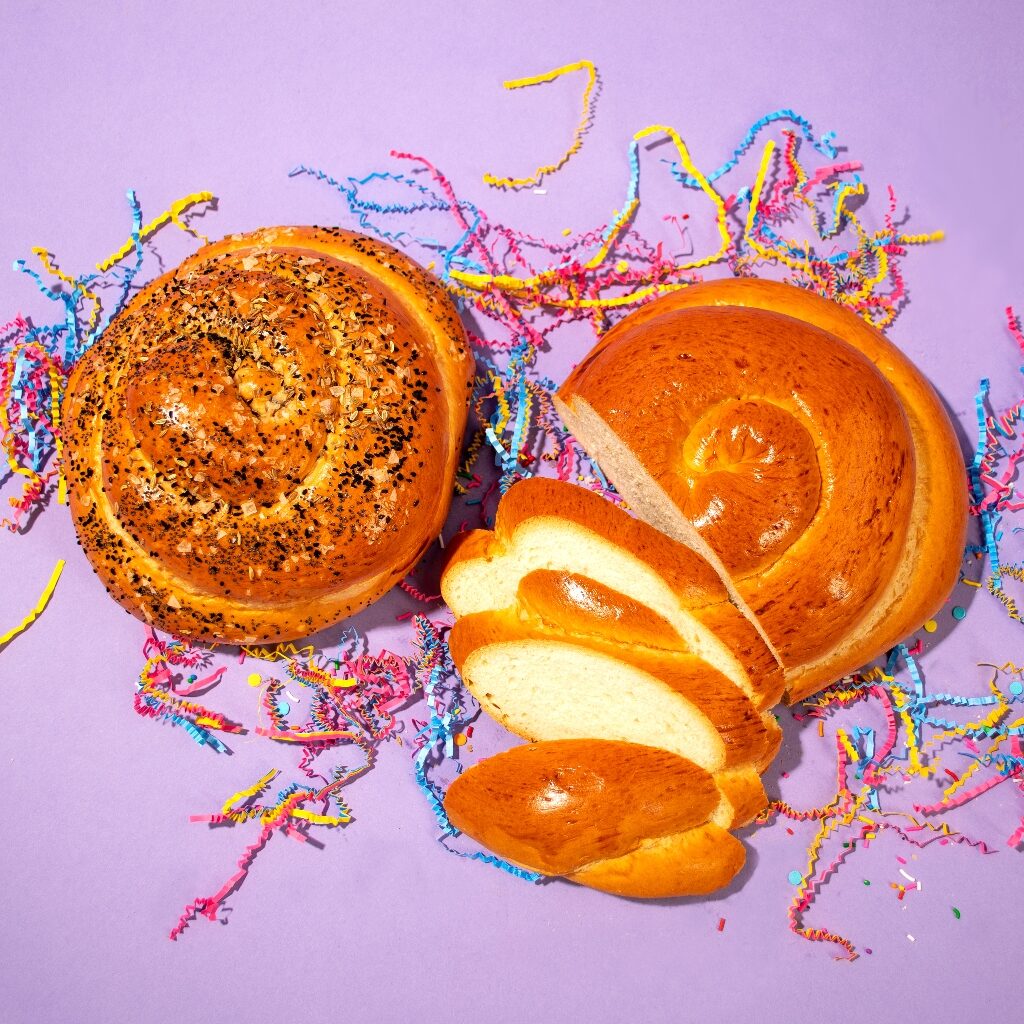 Round Challah
When it comes to the classic, eggy Jewish bread known as challah, Jake is a purist. These classic round challahs are made the old fashioned way! One is topped with a sprinkling of flaky salt, and the other gets a (slight) update with a sprinkling of everything bagel seasoning on top.
You can check out Jake Cohen's Goldbelly page here, where you'll also find combo packs, choose-your-owns, and a gift pack that also includes a free cookbook!