ALL THE DETAILS ABOUT TOM CRUISE'S FAVORITE DOAN'S BAKERY COCONUT CAKE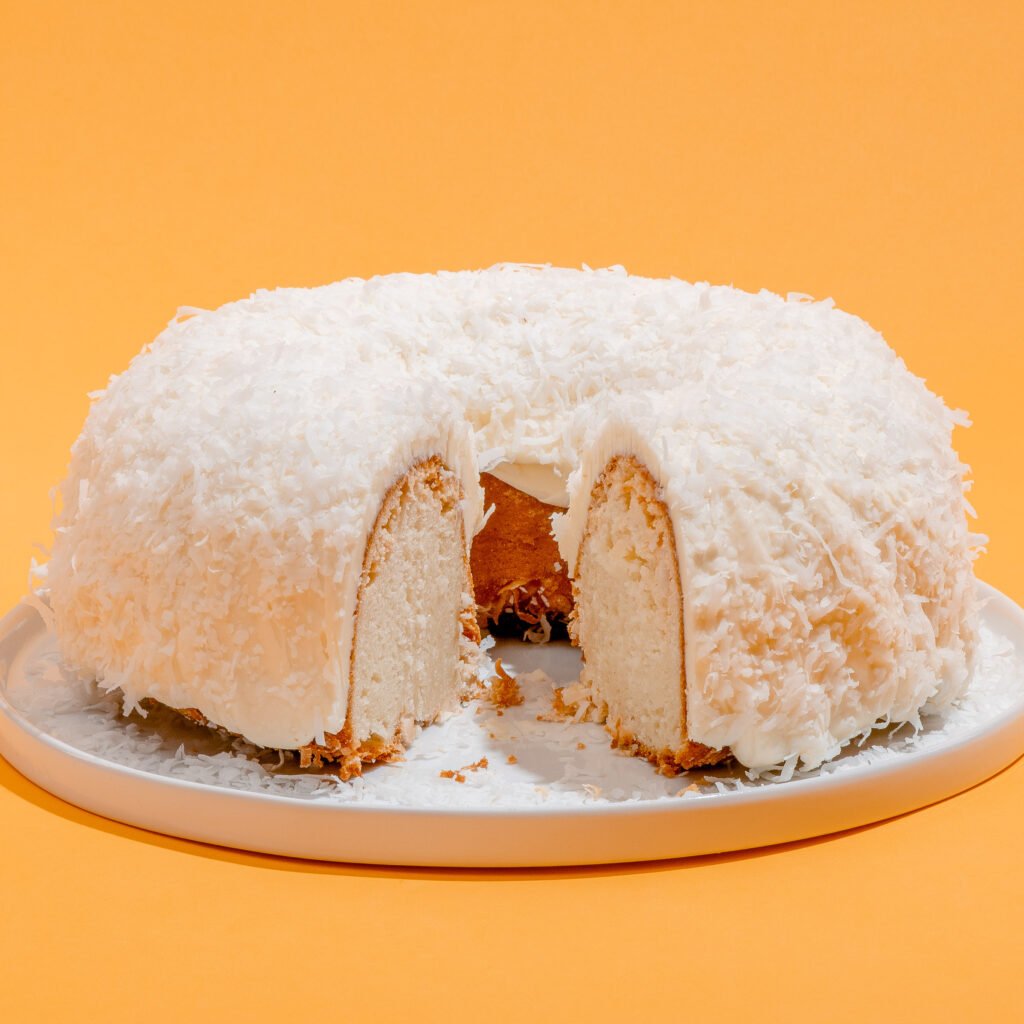 In Tom Cruise's world, it isn't Christmas without a very special cake. No, it's not a fruitcake but rather a moist and delicious white chocolate coconut Bundt cake with cream cheese frosting and toasted coconut flakes.
This cake is so amazing that A-list celebrities like Rosie O'Donnell and Tom Hanks covet their spots on Tom Cruise's Christmas list. Celebs on Cruise's list are recipients of a special delivery each December: a delicious Doan's Bakery white chocolate coconut ring cake.
What Is The Famous Tom Cruise Cake?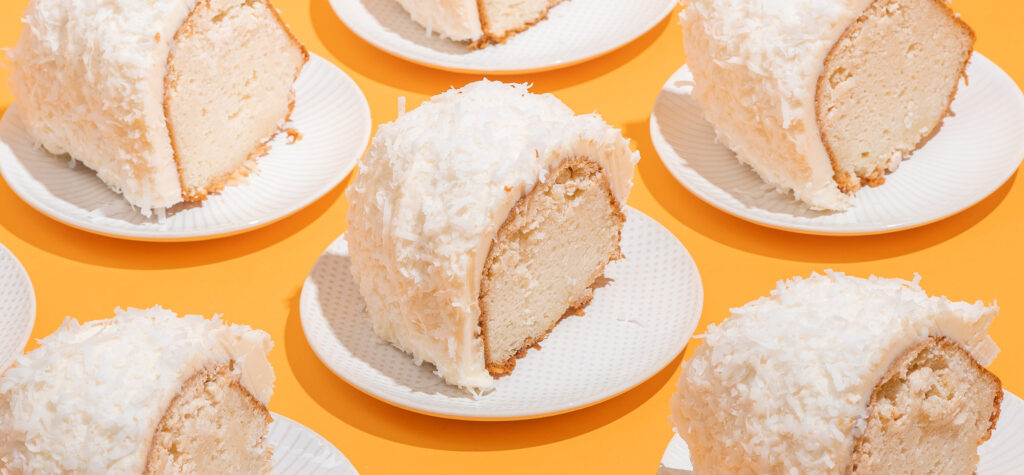 The famous Tom Cruise cake is a one-layer Bundt cake made with coconut cake with white chocolate chunks. The round cake is slathered in white cream cheese frosting and coated with heaps of coconut flakes.
The White Chocolate Coconut Bundt Cake is made by the family-owned Doan's Bakery in Woodland Hills, California. The bakery was founded by Karen Doan in 1983, who now runs the bakery with her son Eric and his wife Carrie.
Doan's Bakery's White Chocolate Coconut Bundt Cake contains:
Coconut cake
Cream cheese frosting
Toasted coconut flakes
White chocolate chunks
This simple yet satisfying and superlative Bundt cake includes the following ingredients:
Butter
Coconut
Cream Cheese
Eggs
Flour
Powdered Sugar
Sour Cream
Sugar
Vanilla
White Chocolate
What Is The Tom Cruise Christmas Cake?
The Tom Cruise Christmas cake is in fact the Doan's Bakery's white chocolate coconut Bundt cake. This moist and light cake is not a traditional Christmas cake. The cake is a favorite of actor Tom Cruise, who ships out the wonderful white cake each December as a Christmas gift.
It was actually actress Diane Keaton who filmed Mad Money with Katie Holmes, who introduced Holmes, who was married to Cruise at the time, to the white chocolate coconut cake. Later, Doan's Bakery provided the baked goods for a party at the Cruise home and the rest is history.
Tom Cruise sends the cake to his loved ones for Christmas, including famous Hollywood celebrities and former film co-stars. Some of his A-list friends have nicknamed the cake the 'Tom Cruise Cake" and the "Tom Cruise Christmas Cake."
Famous folks who have received the Tom Cruise cake as a gift from the actor include:
American actress Angela Bassett
British actor Henry Cavill
British actor Cary Elwes
American actress Kirsten Dunst
American actor Jay Ellis
American comedian Jimmy Fallon
American actresses Elle & Dakota Fanning
American actor Jon Hamm
American actor Tom Hanks
Irish comedian Graham Norton
American comedian Rosie O'Donnell
Canadian actress Cobie Smulders
American actor Miles Teller
American actor Courtney B. Vance
American actress Renée Zellweger
American actress Brooke Shields used to be on Cruise's celebrity cake list.
What Bakery Makes The Tom Cruise Cake?
Doan's Bakery makes the Tom Cruise cake. It's the California bakery's signature cake. The Cruise cake is one of seven Bundt cake flavors Doan's Bakery bakes. The bakery also makes:
Bars
Breads
Brownies
Cheesecakes
Cinnamon rolls
Cobblers
Cookies
Cupcakes
Layered cakes
Muffins
Pies
Scones
Sheet cakes
How Much Is The Tom Cruise Cake?
Doan's Bakery's White Chocolate Bundt Cake (aka the Tom Cruise cake) is $125 on Goldbelly.
Where To Buy The Tom Cruise Coconut Cake
Getting a slice of Tom Cruise cake is Mission Possible. The White Chocolate Tom Cruise Bundt Cake can be bought online via Goldbelly and in-person at Doan's Bakery in Woodland Hills, California. Each Tom Cruise cake is 10 inches and serves 12-16 people.
You don't have to be on Tom Cruise's list to get a cake delivered to your door. These delicious Doan's Bakery cakes are shipping nationwide on Goldbelly.
It's a piece of cake ordering celeb-favorite cakes. Tom Cruise's favorite White Chocolate Coconut Bundt Cake from Doan's Bakery and other viral, trending foods are shipping nationwide on Goldbelly!