HIT THE ROAD WITH GOLDBELLY'S ROAD TRIP FOOD LIST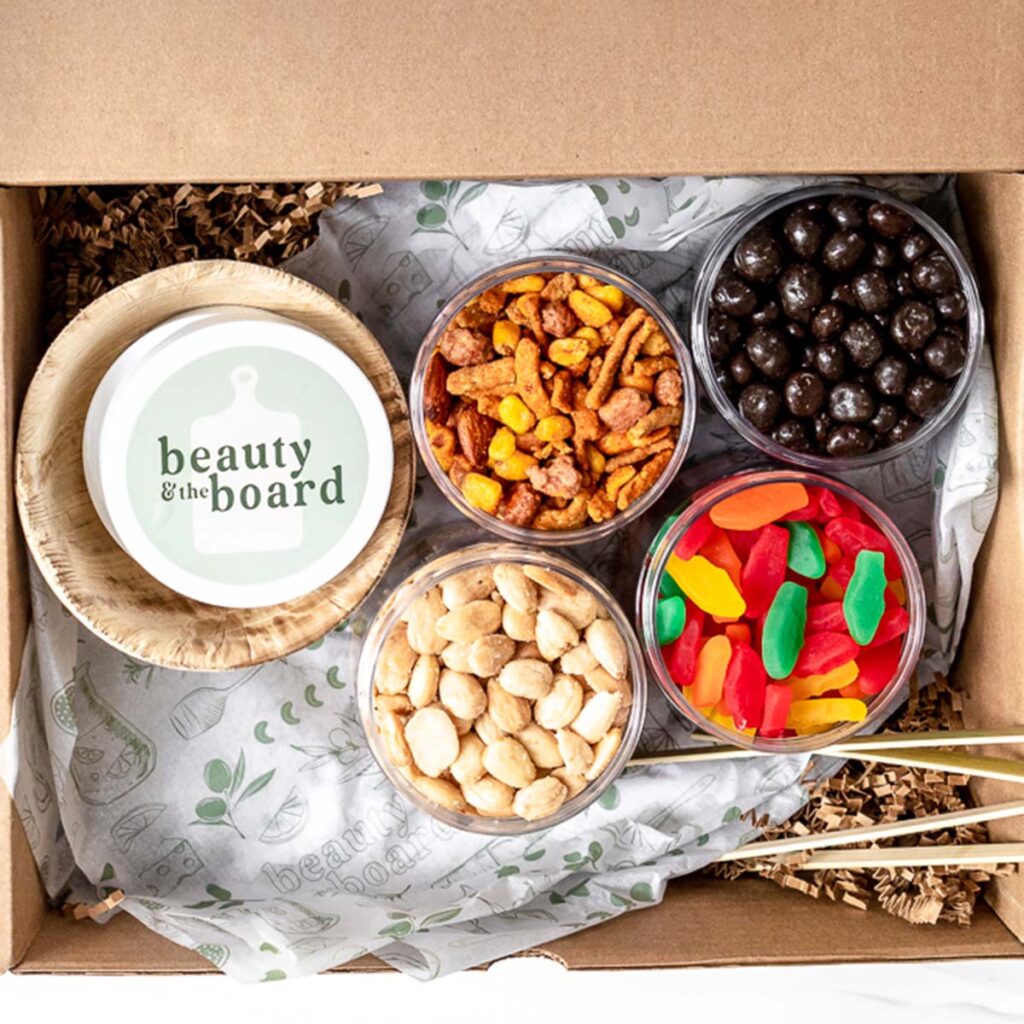 Feeling peckish? No need to park your car at the closest rest stop — just pack the right road trip snacks that will cure any cravings. From healthy and indulgent to sweet and salty to chewy and crunchy, the best road trip snacks will crush any snack attack. One bite of these munchies and no one will be asking "Are we there yet?"
Read More: Unique Charcuterie Board Ideas
What Are Good Road Trip Snacks?
Part of the fun of hitting the road is munching on munchies. The best road trip snacks include those that boost energy, keep you alert, and are tasty. Road trip snacks that don't need to be refrigerated and don't spoil easily are ideal. Logistically, it also helps if the road trip snacks are easy to open and eat, ideally one-handed if you're the driver and can't pull over to rest and refuel. Our favorite no-fuss road trip snack ideas include:
What Are Healthy Road Trip Snacks?
Healthy snacks are those that are packed with protein and fiber, stabilize blood sugar, and aren't filled with empty calories. Fruits and vegetables are obvious healthy road trip snacks but here are more healthy options to fuel your body, mind, and appetite:
Cold-pressed juices
Fresh fruit like apples, clementines, and grapes
Fresh vegetables like carrots, celery, and cucumbers
Granola bars
Jerky
Nut butter packets to eat alone or on bread or crackers
Nuts, dried fruit, sunflower seeds, and trail mix
Roasted chickpeas
Seaweed snacks
String cheese
Some of the Worst Foods For a Road Trip
No one likes a hot mess, especially when confined to a car for hours and hours. Some of the worst foods for a road trip are those that are smelly, sloppy, spicy, and spoil easily. It's also best to avoid foods that may make you gassy like beans and dairy or more prone to need the restroom like coffee and spicy foods. Avoid or limit un-fuel-filling foods that are:
Able to spoil quickly like avocados, berries, deli meats, eggs, hummus, peaches, tomatoes, and yogurt.
Complicated or sloppy like burritos, croissants, hot dogs, nachos, subs, tacos, and wings.
Greasy or oily like donuts, French fries, fried chicken, and olives.
Leave residue like Cheetos, Cheez-it crackers, chocolate, and Doritos.
Melt like ice cream, frozen yogurt, and chocolate candy.
Messy like crackers and cereal, which are crumbly, nuts in shells like pistachios, and pastries, particularly those filled with jelly or jam.
Powdery like powdered donuts and sprinkled cupcakes.
Require utensils like dumplings, noodles, and sushi.
Spicy like chili, curry, and jerk chicken.
Stain fingers and clothes like Jell-O, juice shots with beetroot or turmeric, and Kool-Aid.
Road Trip Snack Ideas
One of the best parts of traveling is eating. Get in the fast lane to feasting by packing snacks on snacks on snacks, including these top road trip snacks.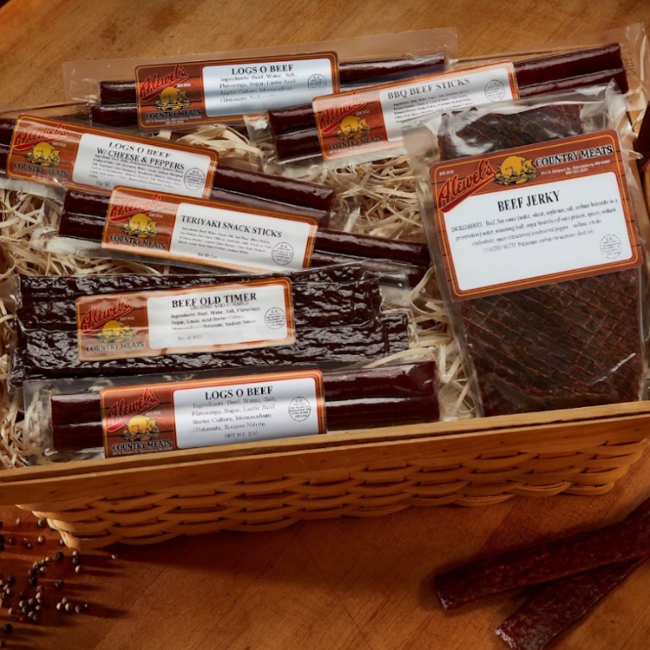 Brake for Beef Jerky
Don't be a jerk. Make sure to stock up on jerky, savory dehydrated meat, like Lone Mountain Wagyu's Wagyu Beef Jerky, the first and only jerky to be made from Wagyu beef. Jerky is easy to pack and eat — just tear open the pouch — like Alewel's Country Meats award-winning beef jerky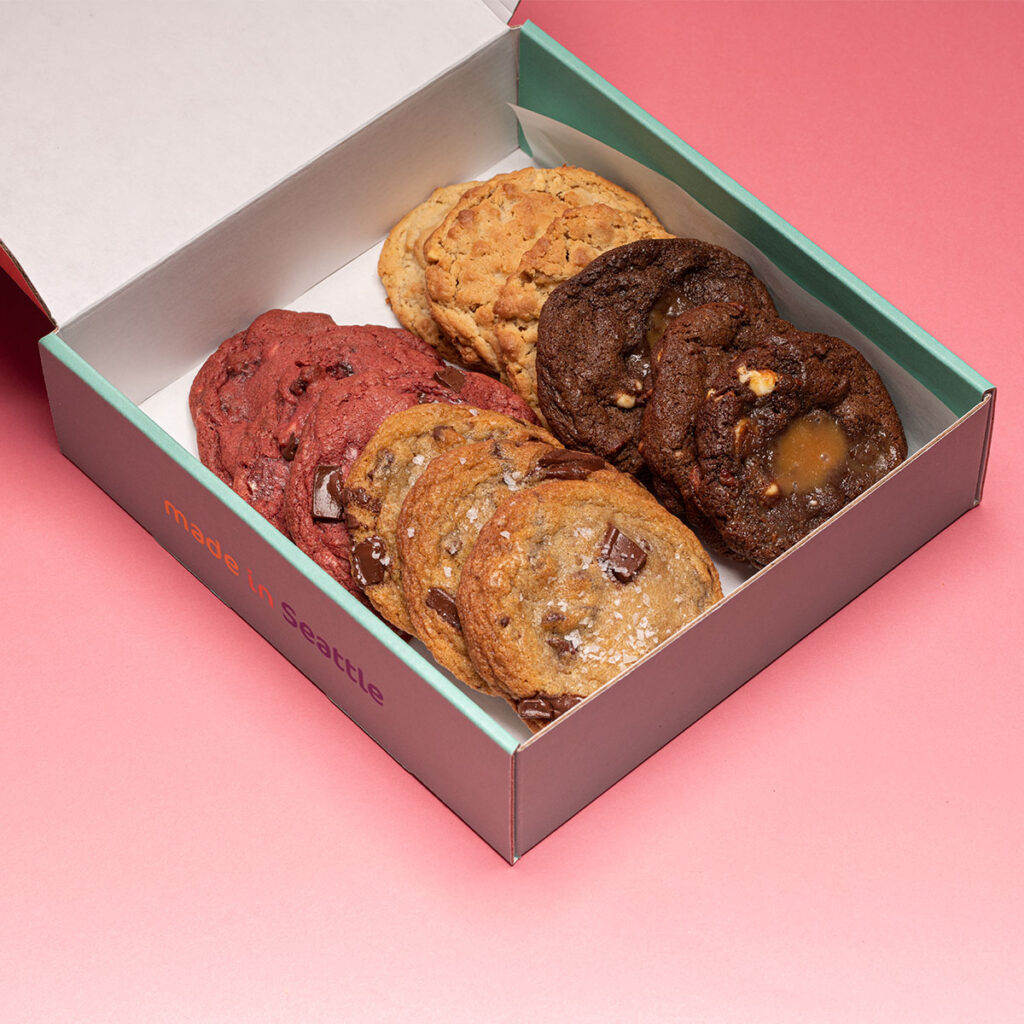 Clutch Your Cookies
Seattle's Bell's Cookie Co. is baking batches of chewy, nostalgic cookies that are crispy on the outside and soft on the inside like Chocolate Chunk With Maldon Salt, Lemon Blueberry Shortbread, and Triple Peanut Butter Chip And Oat. Craving cake and cookies? Pack some individually wrapped Black & White Cookies from Philadelphia's Famous 4th Street Cookie Co., which are the perfect pairing of a vanilla cake-like cookie topped with half dark chocolate half vanilla icing.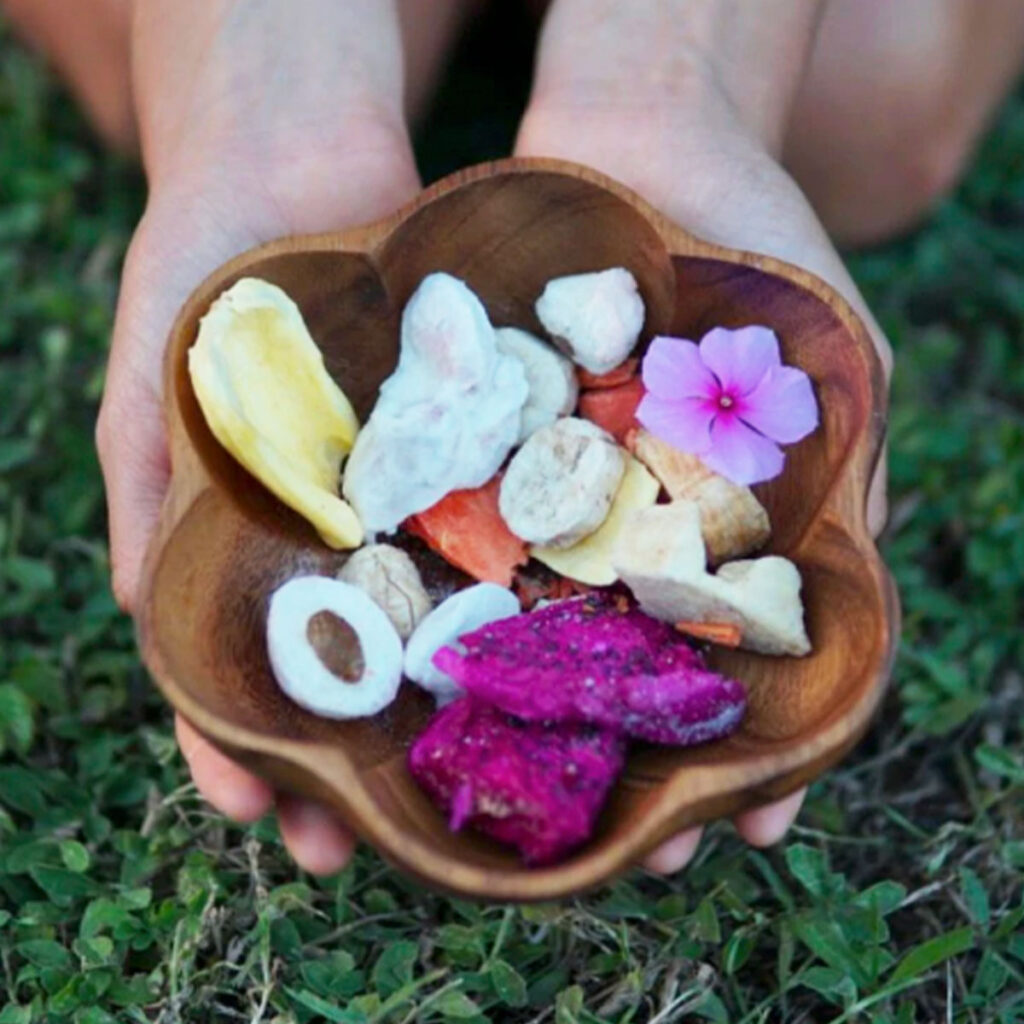 Fuel Up With Fruit
Snack on ready-to-eat fruits like apples, clementines, and grapes that are not only tasty but also easy to eat one handed — just peel and separate the clementines before the drive. Skip fruits that require peeling like oranges and kiwis and fruits that require prep like pineapples. Russ & Daughters' Dried California Apricots, Dried Angelino Plums, and Dried Strawberries and Miami Fruit's Freeze Dried Fruit Variety Pack with seasonal tropical fruits like passionfruit, dragonfruit, and lychee are also great alternatives that are always in season.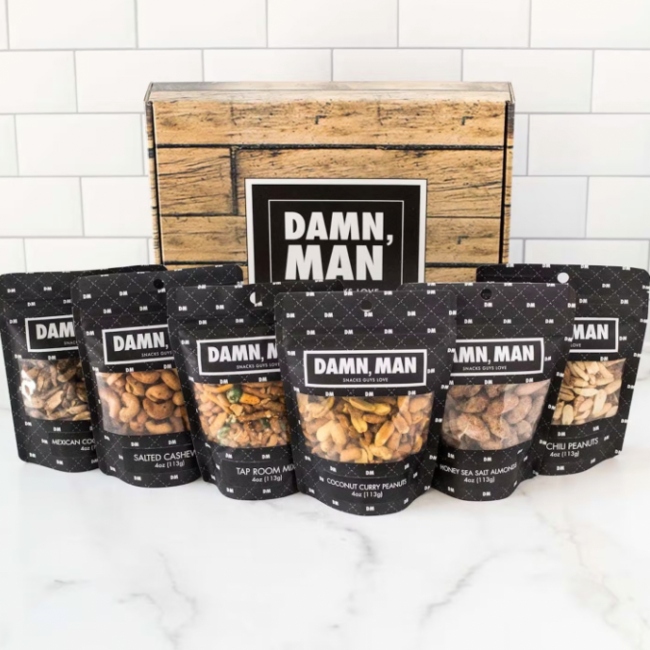 Go Nuts
Sometimes you feel like a nut, so grab Sugar Plum's Damn Man – Manly Nut Box, which includes savory nuts like salted cashews and Thai chili peanuts and sweet nuts like honey sea salt almonds, coconut curry peanuts, and Mexican cocoa peanuts.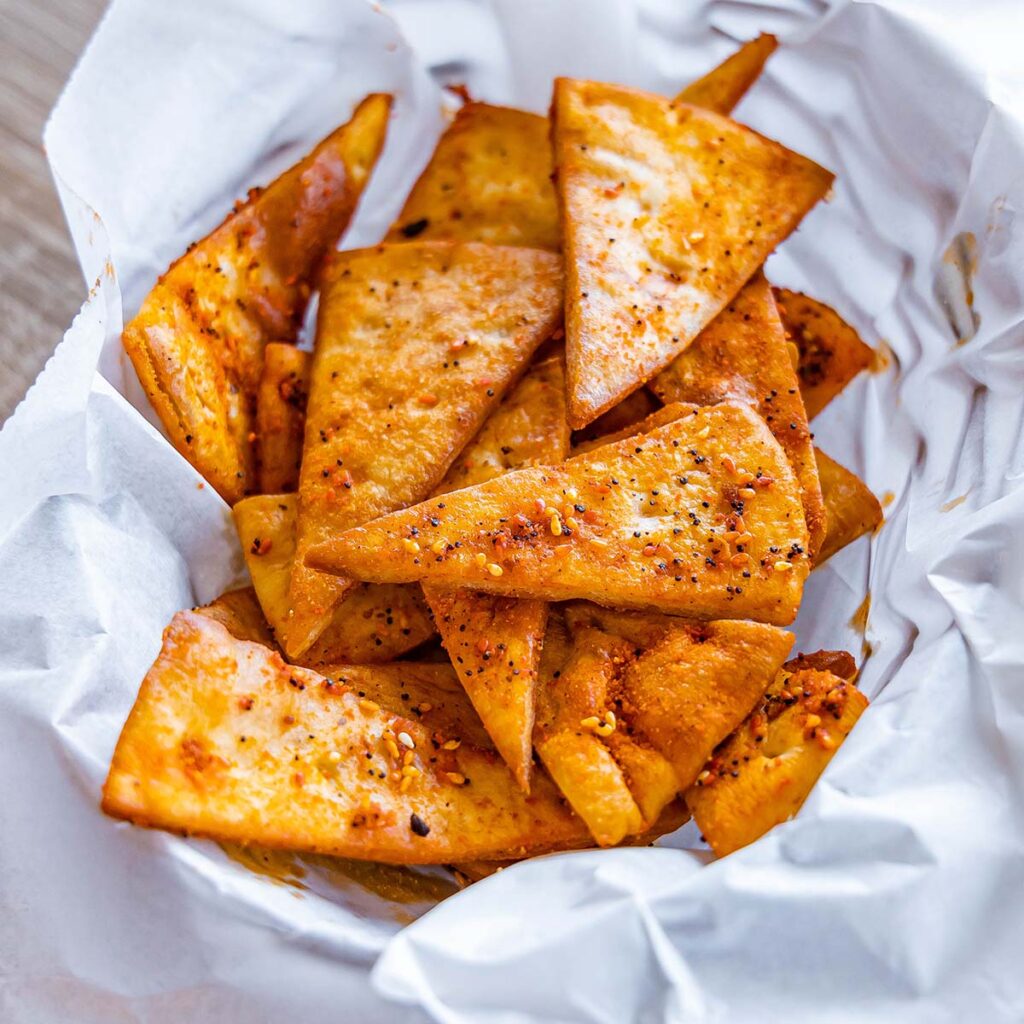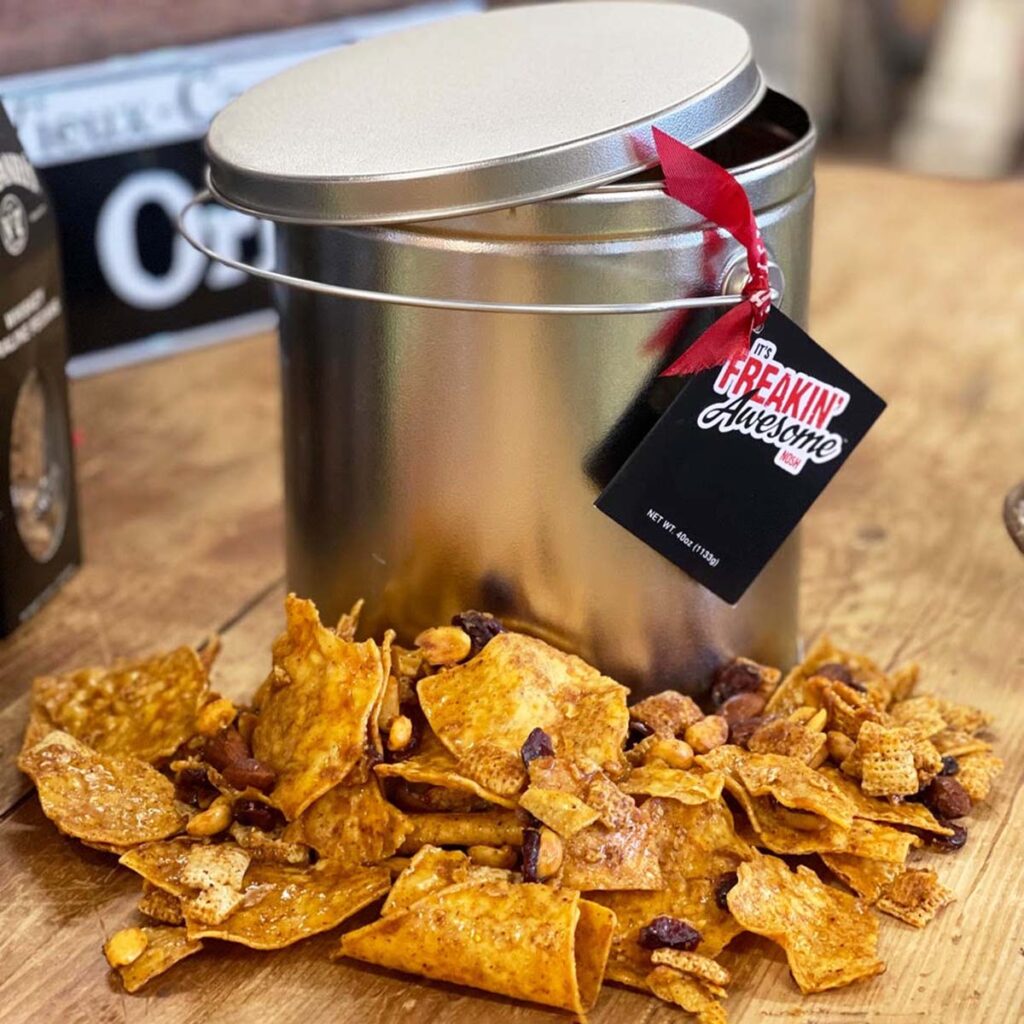 Stop For Snack Mix
Mix it up with a mixed tape on the stereo and snack mixes like Kentucky Woods' Stack of Snacks, a trio of Bourbon smoked spice snack mixes, including salt & pepper peanuts, smoked red chili Virginia peanuts, and smoked spicy snack mix with peanuts, pretzels, sesame, and corn chips. Billy Howell's The Cajun Turkey Company is famous for its deep fried turkeys and "It's Freaking Awesome" Cajun Snack Mix, sweet, salty, crunchy, and caramelized tortilla chips with a kick.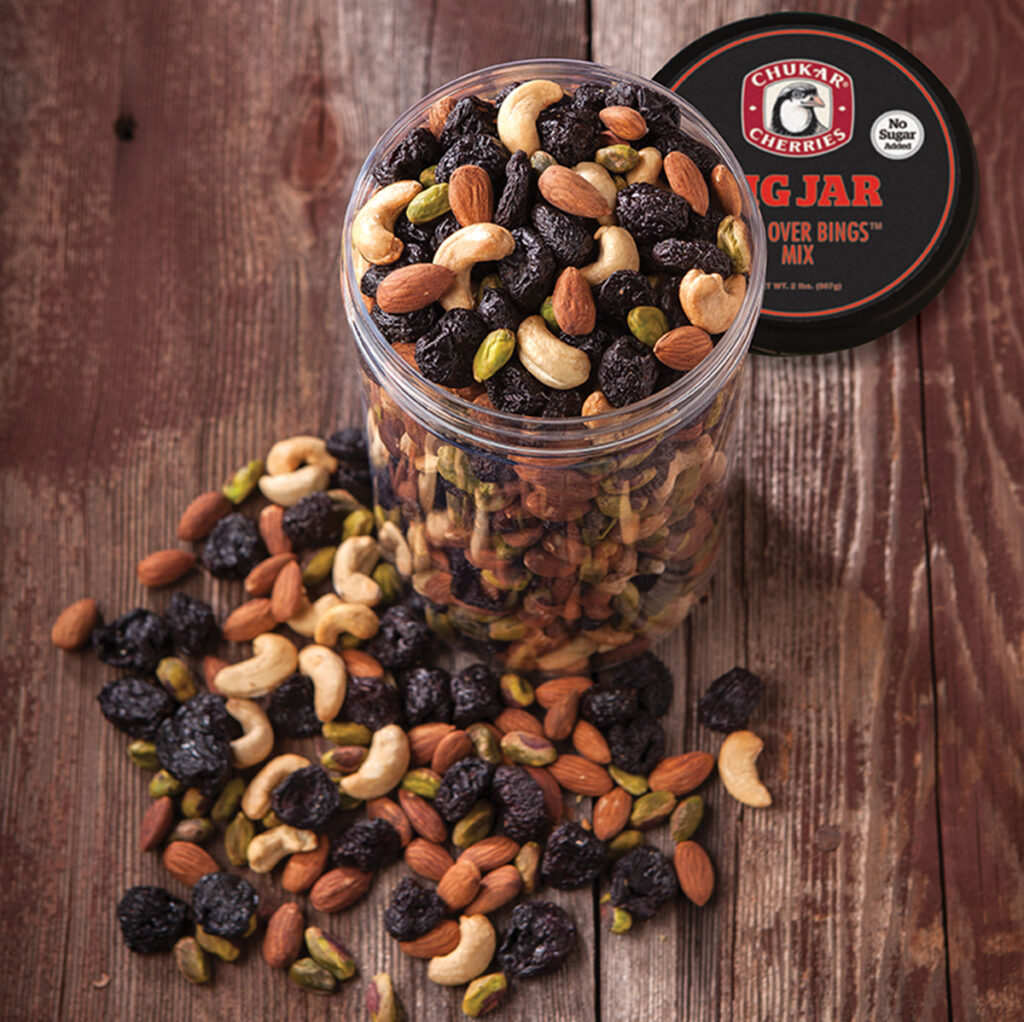 Take a Time-Out With Trail Mix
Have happy trails with trusty trail mix, a combination of nuts, seeds, granola, dried fruits, and or chocolate. We love Chukar Cherries's Dried Cherry and Nut Big Jar by the handful, plus the portable jar makes it easy to pass around the car.
Shop the Best Road Trip Snacks From Across the Nation Today
Buckle up for the munchies and curb snack attacks on your next road trip with Goldbelly's snacks and munchies, including pretzels, popcorn, cheese, charcuterie, chips and dips, and nuts, Whether you need an afternoon pick-me-up, crave Netflix and chill snack foods, or want to be ready whenever hunger strikes, we're shipping America's finest snacks and munchies nationwide straight to your door!