NOW YOUR KITCHEN WILL SMELL JUST AS GOOD AS INA'S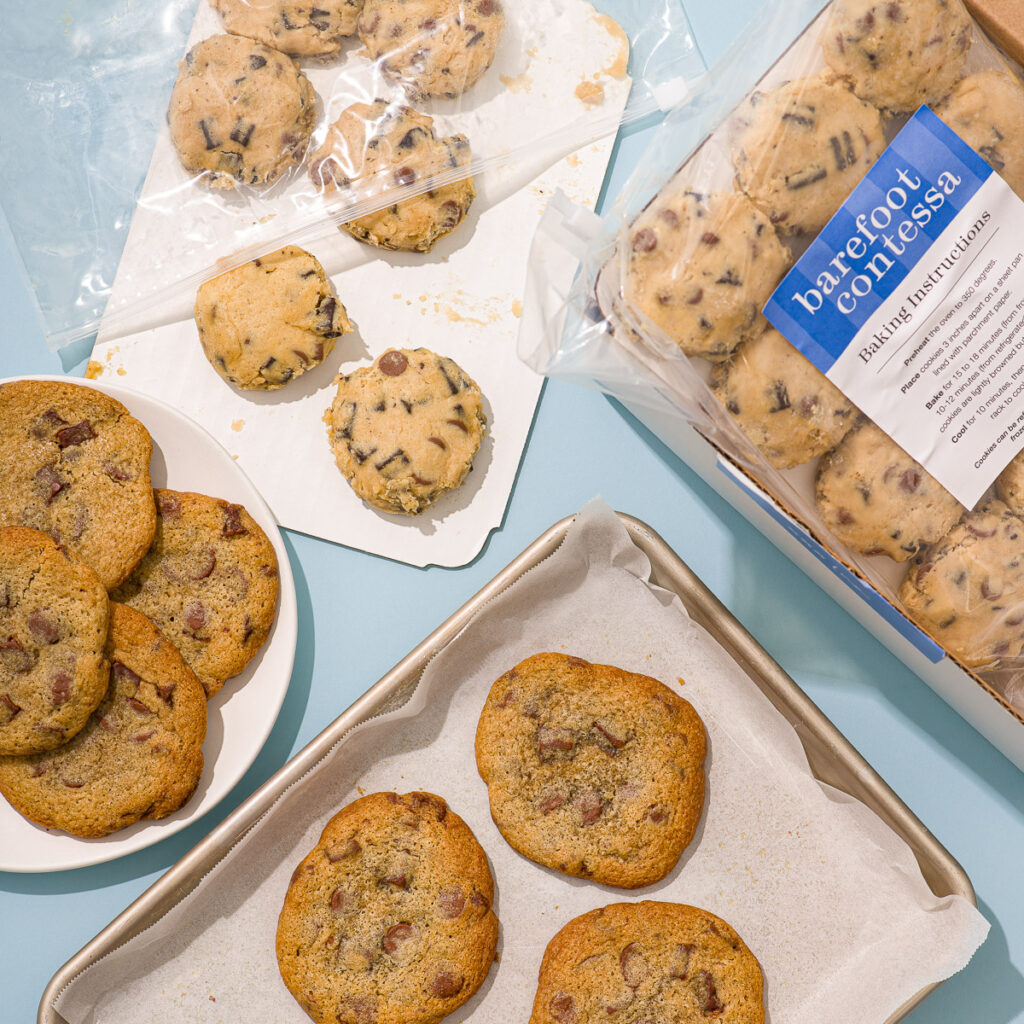 Have you ever wanted to bake just like Ina Garten? Well now you can! We're thrilled to introduce Bake-at-Home Cookies from the queen herself, and they just might be the easiest – and most delicious – cookies you'll ever bake.
These cookies come in your choice of three flavors – Chocolate Chunk, Chocolate White Chocolate Chunk, and Oatmeal Raisin – all made with simple, honest ingredients. Three dozen of them will arrive at your door, pre-shaped and frozen. When you're ready to bake them, all you need to do is place them onto a sheet pan, pop them into a 350-degree oven (no need to thaw them first!), bake, and enjoy. As Ina would say, "How easy is that?!"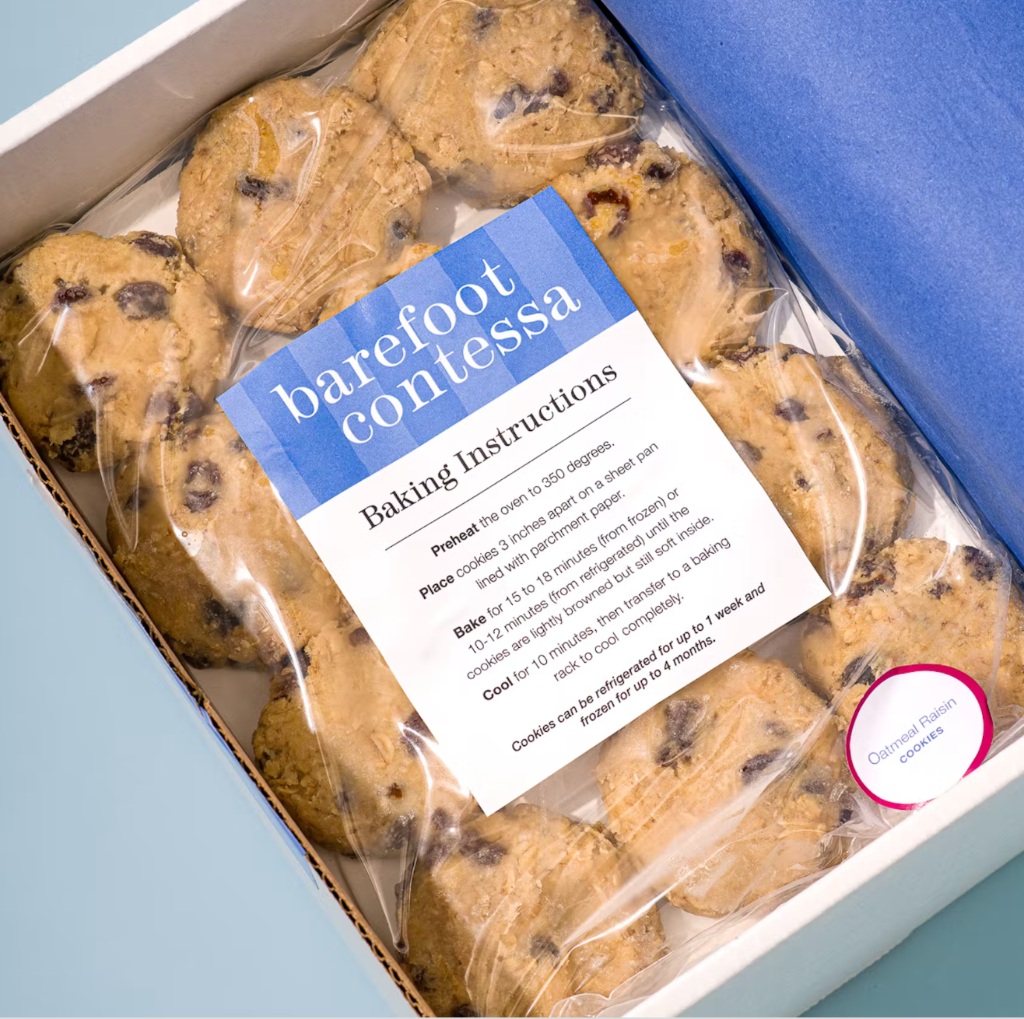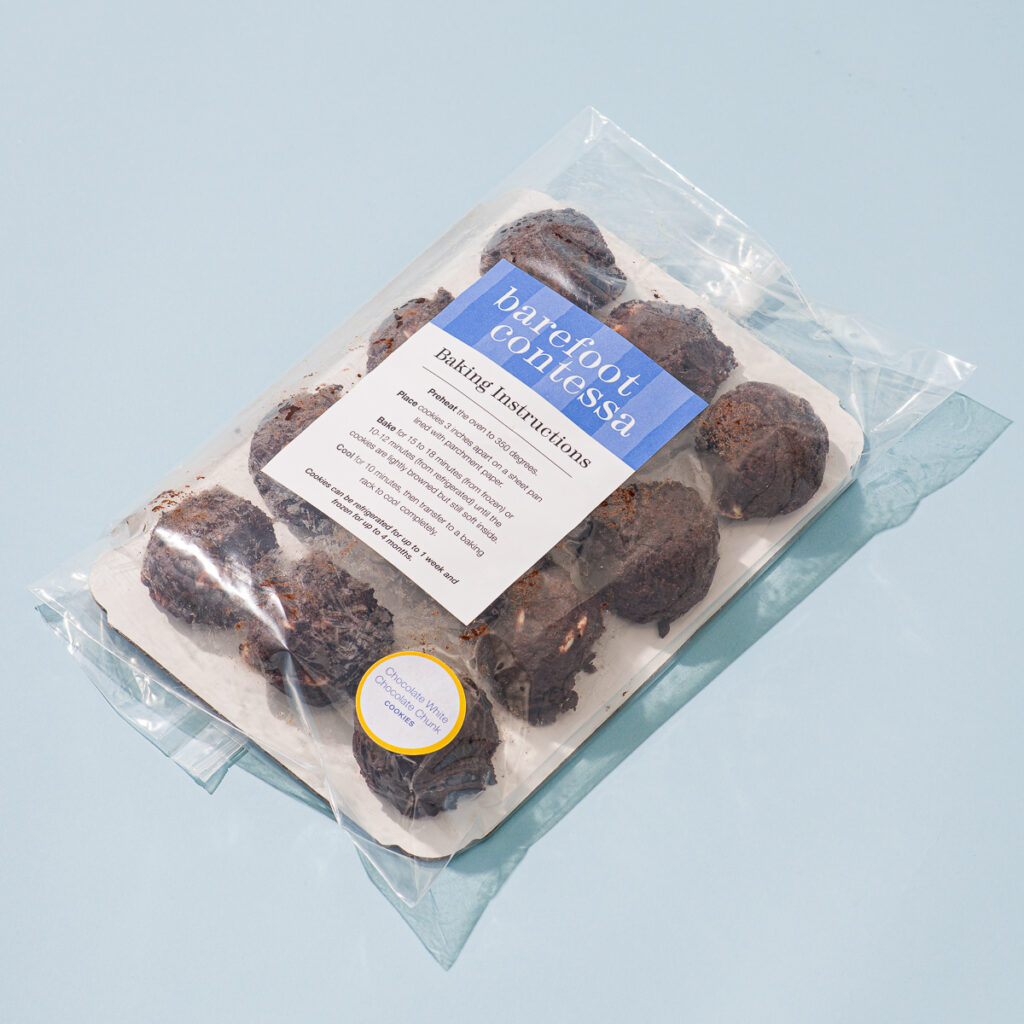 Goldbelly co-founders Joe & Vanessa Ariel are big fans of these cookies, as is their young son, Kobe. Here's what they had to say:
"This is the most genius invention. We always keep a supply of Ina's cookie dough in the freezer, so when our son Kobe wants dessert we just grab a few and pop them into the oven! 15 minutes later, the whole house smells amazing and a hot, gooey, perfect chocolate chip cookie is in his little hands."
You can stock up on Ina's new Bake-at-Home Cookies here, and while you're at it, explore all of her most iconic desserts, including Beatty's Chocolate Cake, Ina's Coconut Cake, Outrageous Chocolate Brownies, and her brand-new Lemon Bundt Cake, all shipping from Ina's kitchen to yours!