THESE CLASSIC BAGEL TOPPINGS MAY LOOK SIMILAR, BUT THEY'RE NOT THE SAME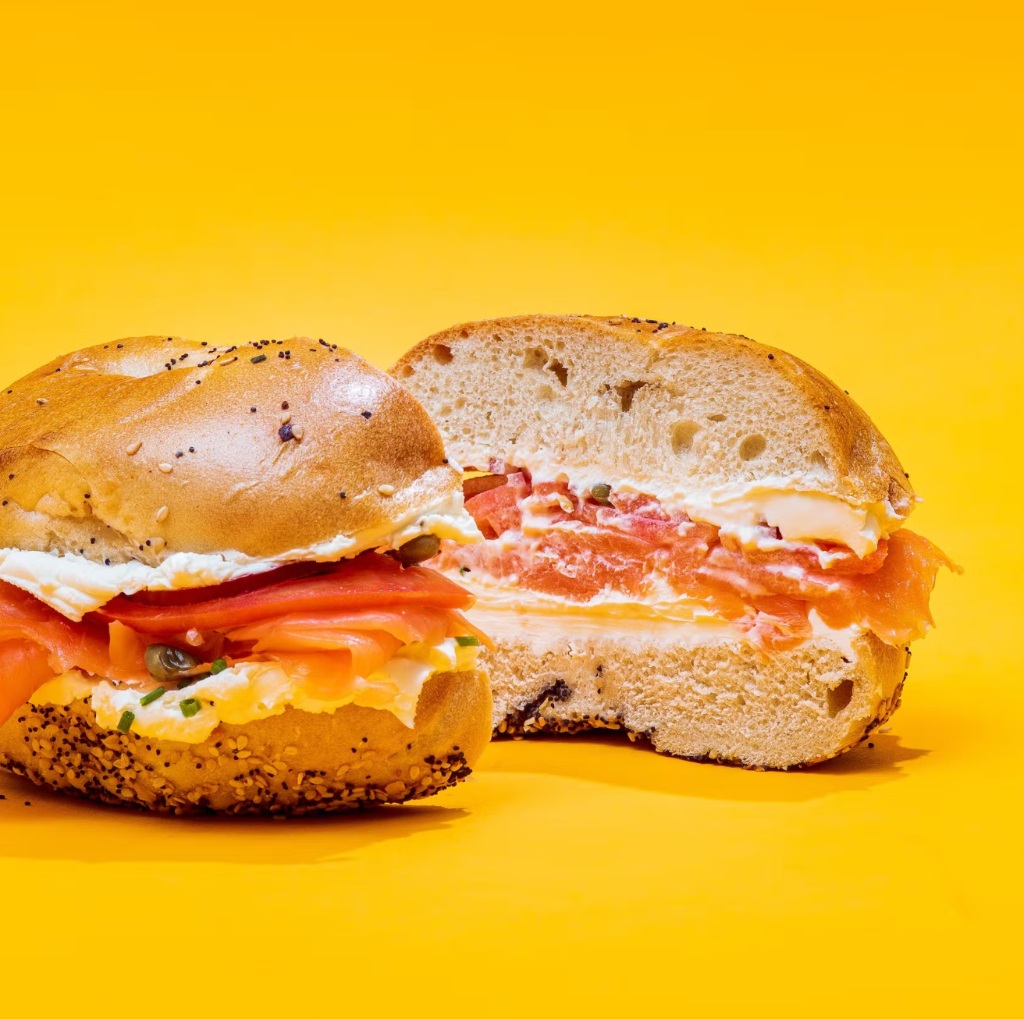 A bagel with lox and cream cheese is one of the finest breakfast foods in existence, and quintessentially New York. A soft and chewy bagel, smooth and creamy cream cheese, and salty lox is a combo made in heaven, only improved by a few capers and thin-sliced red onion. At most bagel shops, the terms "lox," "smoked salmon," and "Nova" are more-or-less interchangeable, but if you head to a classic appetizing shop, like New York's legendary Russ & Daughters, you'll discover that there's actually a difference between the three, and plenty other salmon styles to add to your bagel, too. (And just FYI, "appetizing" is generally defined as "things that go on top of a bagel.") So what's the difference between lox, smoked salmon, and Nova? And what's kippered salmon, while we're on the subject?
READ MORE: THE BEST NEW YORK BAGELS
What is Lox?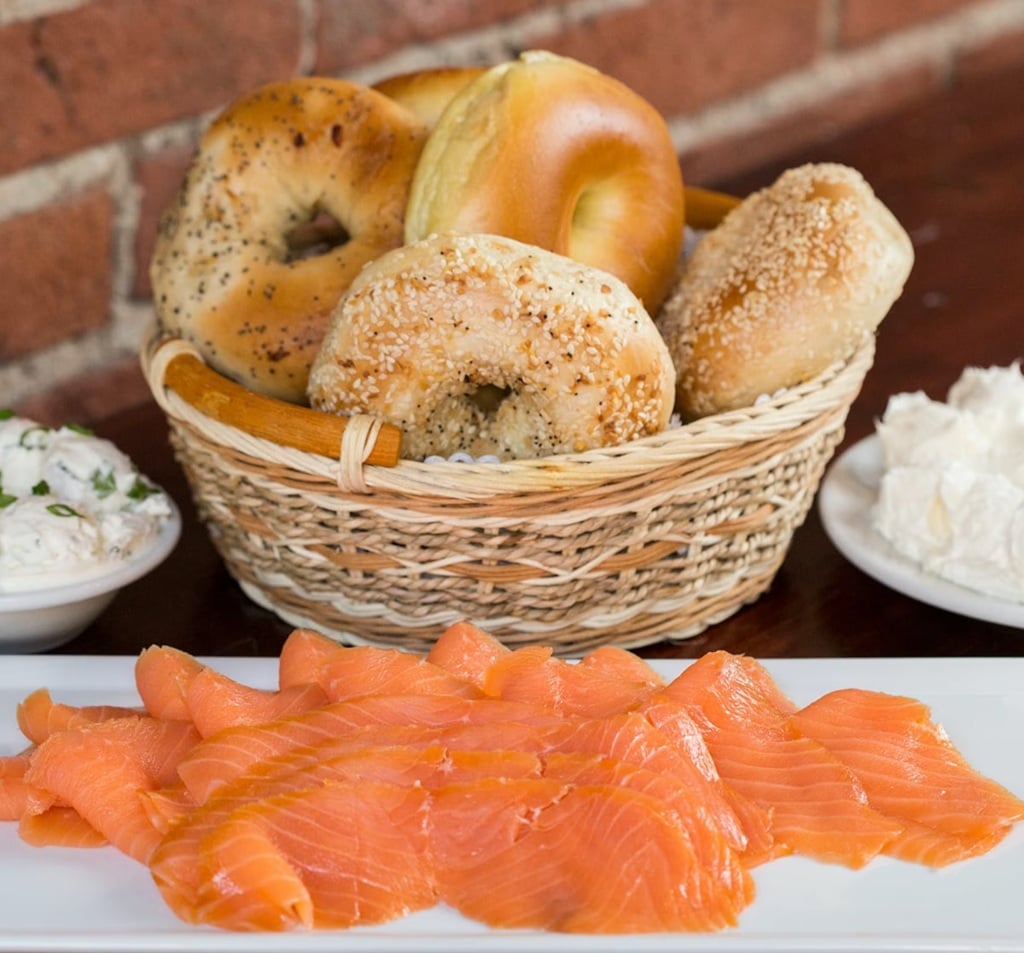 True lox, also called belly lox, is salmon that's been cured in salt. Because it was used as a method to preserve the fish before refrigeration, it's aggressively salty, and it's not smoked. A truly authentic version is sold by Russ & Daughters; this is the same lox that founder Joel Russ started selling from a pushcart in 1914. New York's renowned Sable's Smoked Fish also sells a salty belly lox that's cured in brine.
What's Smoked Salmon?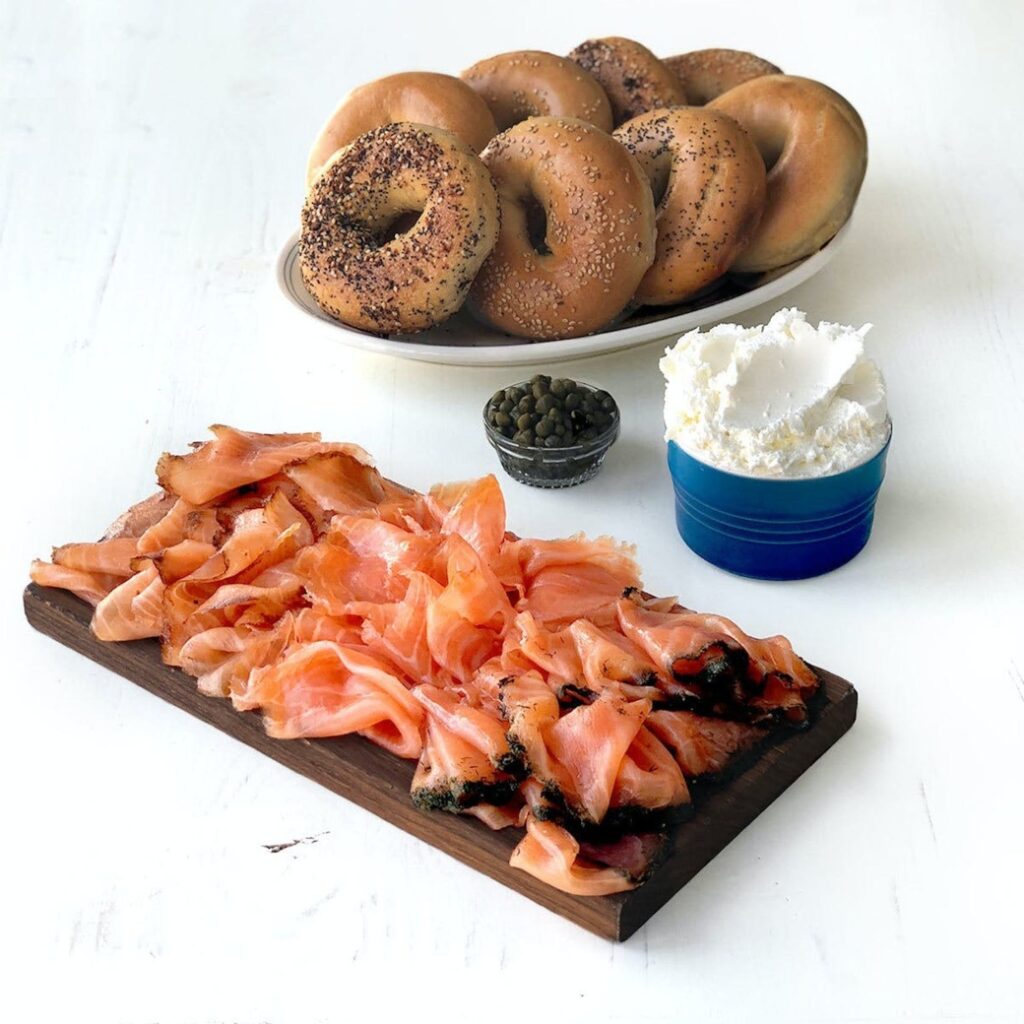 Smoked salmon is salmon that's been salt-cured before being cold-smoked. Like lox, smoked salmon isn't cooked. It's not nearly as salty as true lox, and the smoking process adds a delicate smoky flavor that plays nicely with the fattiness of the fish. Appetizing shops will usually identify where the salmon was sourced; the Smoked Salmon Sampler from Sable's Smoked Fish includes salmon from Norway, Scotland, Ireland, and Nova Scotia, for example. There's also plenty of room for unique flavor profiles; a Smoked Salmon Trio from NYC's Zucker's Bagels & Smoked Fish includes both pastrami-spiced and everything bagel-seasoned smoked salmon.
What's Nova?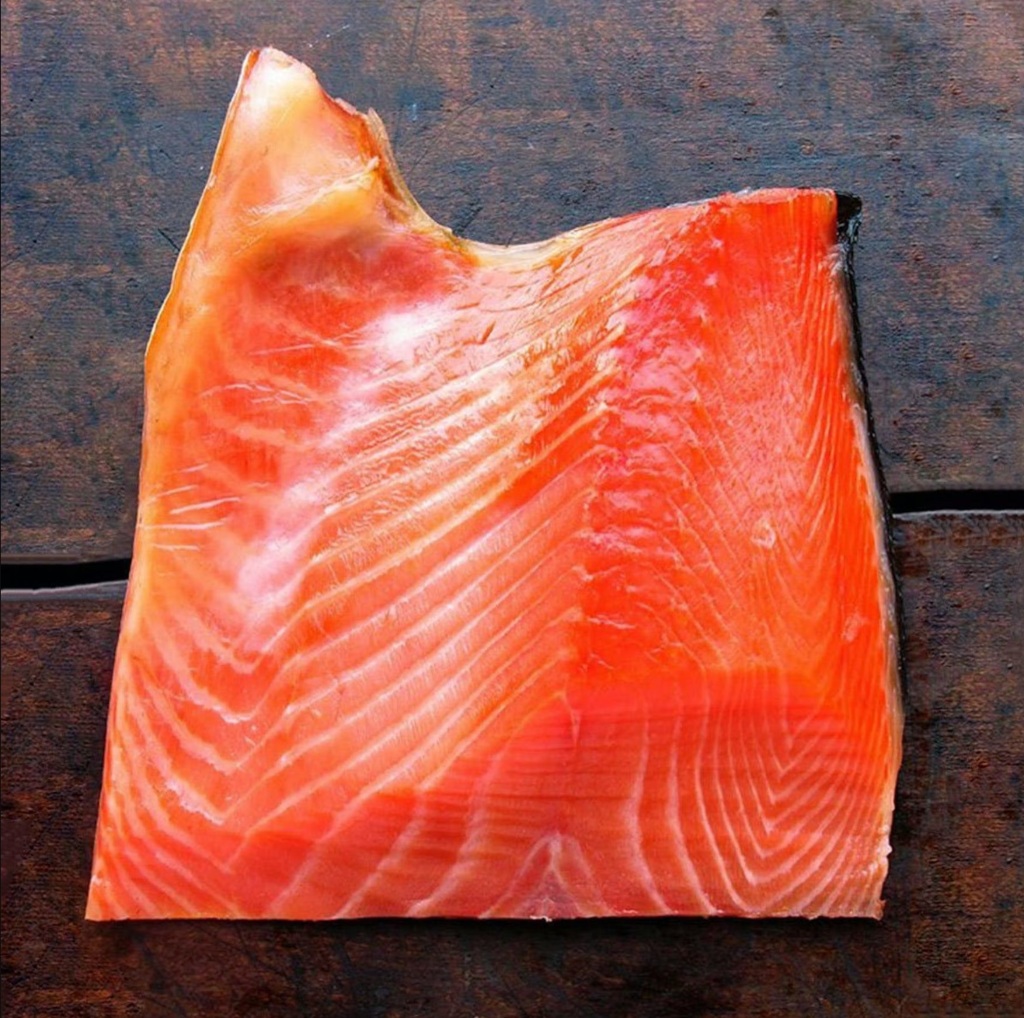 Nova is a type of smoked salmon, also referred to as Gaspe Nova. It's sourced from the Canadian province of Nova Scotia, and is considered by many to be the gold standard of smoked salmon because of its well-balanced flavor, pleasant smokiness, and silky texture. It's the top-selling salmon at Russ & Daughters, which also sells smoked salmon from:
Each has a slightly different flavor and texture. New Jersey's Water Dog Smoke House double-smokes their Nova for extra smokiness.
What is Gravlax?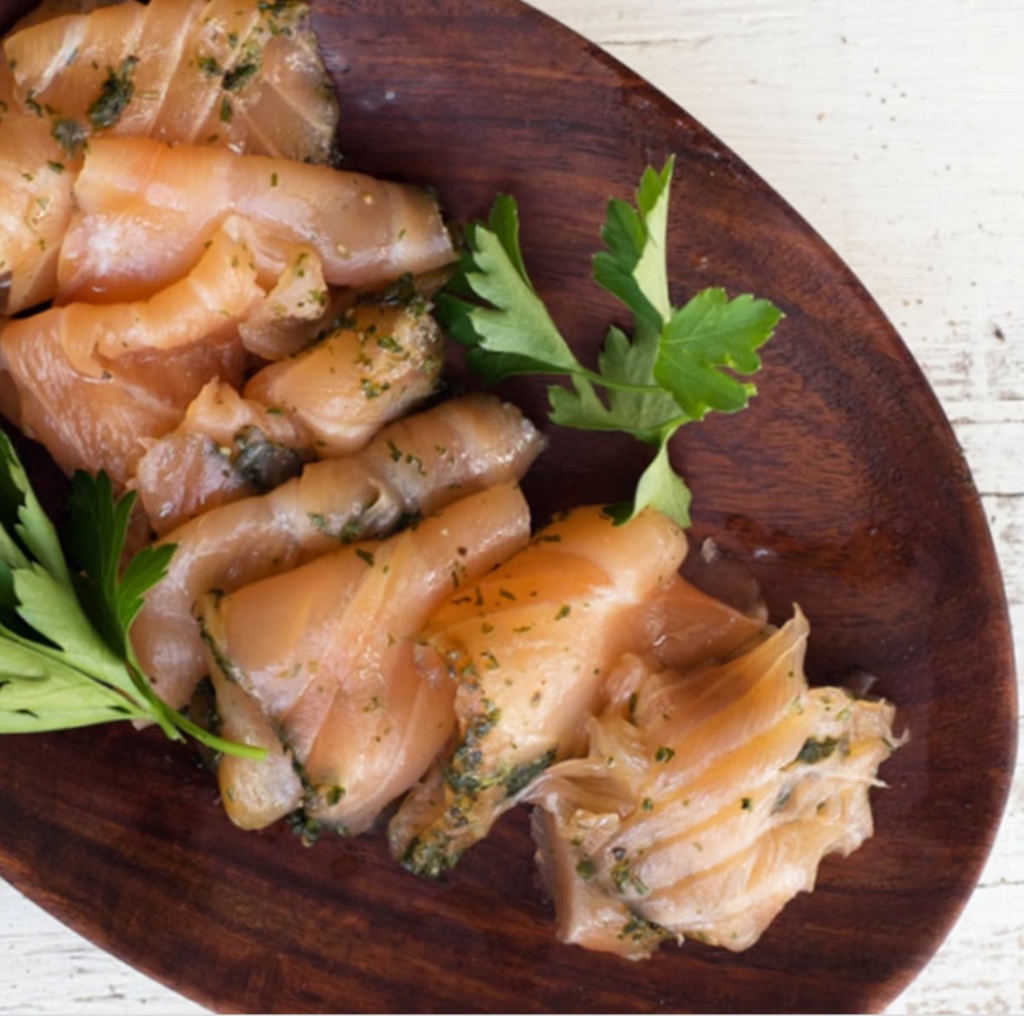 While we're on the subject, we might as well go over another popular type of cured salmon: gravlax. Gravlax is a Scandinavian specialty of salmon that's cured with salt, sugar, and a variety of herbs and spices; dill is usually a prominent flavor. Russ & Daughters and Sable's both make exemplary versions.
What's Kippered Salmon?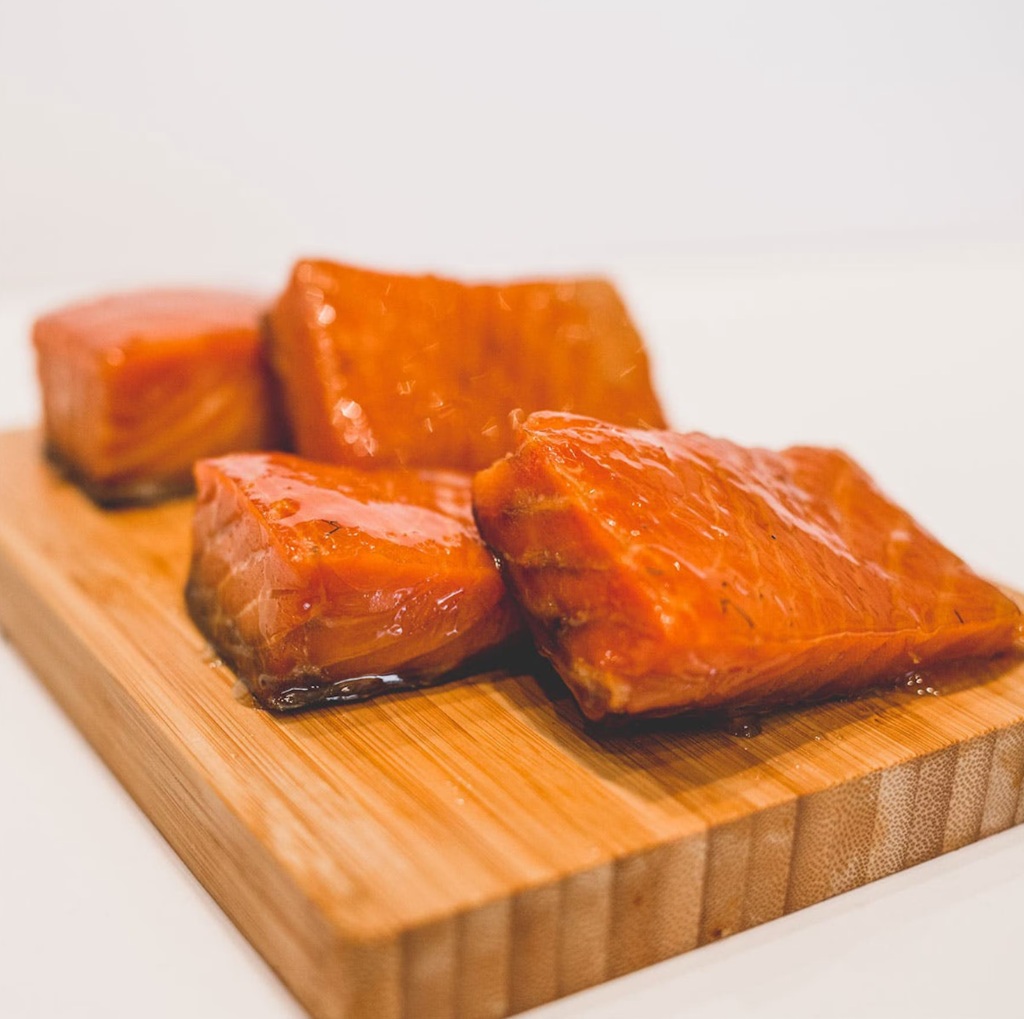 Finally on the salmon front, there's kippered salmon. Kippered salmon is hot-smoked, so it's fully cooked and looks just like a salmon filet you'd bake at home. It has a delicate, moist, flaky texture and mild smoky flavor. Russ & Daughters (of course) makes a great version, as do Zucker's and LA's renowned Wexler's Deli. Water Dog Smoke House crafts kippered salmon in a variety of flavors including Maple Black Pepper. This isn't to be confused with kippers, which are whole small herrings that have been butterflied before being salted and cold-smoked.
So when you order a bagel with lox, what you're actually eating most of the time is smoked salmon – and now you know the difference between the two! America's best smoked salmon, from appetizing stores, bagel shops, and smokehouses, is shipping nationwide on Goldbelly!