EVERYTHING YOU NEED TO KNOW ABOUT THE BAGEL'S LESSER-KNOWN COUSIN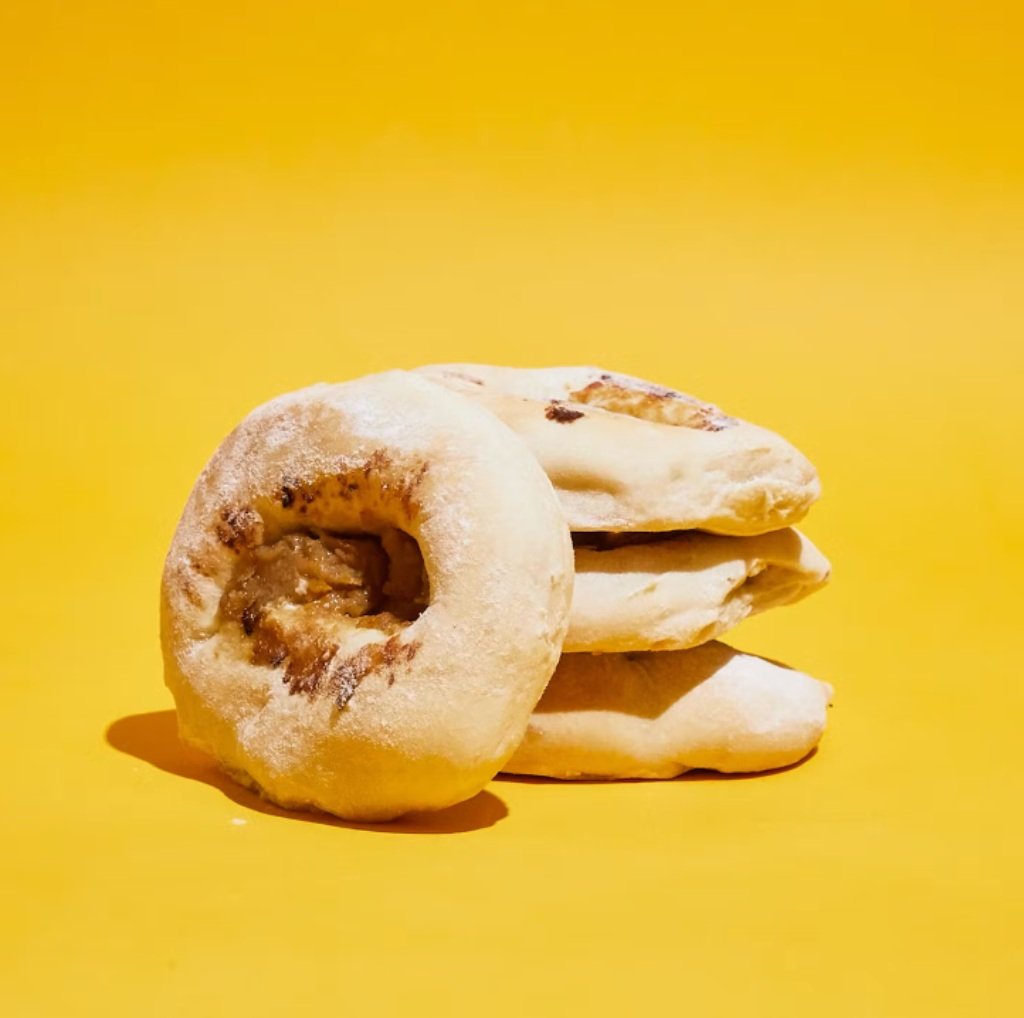 Bialys are a breakfast bread winner. This personal portion-sized bread is a flat, round roll that's perfectly chewy on the inside and crusty on the outside. Sometimes referred to as a "Jewish English muffin," bialys are an Old World comfort food that is so beloved there are entire book, The Bialy Eaters: The Story of a Bread and a Lost World, devoted to it.
READ MORE: THE BEST NEW YORK BAGELS ON GOLDBELLY
What is a Bialy?
Named after Bialystok, Poland, a bialy (pronounced be-ALL-e) is a round Jewish bread. Bialys are something of a cross between a bagel and an English muffin, complete with nooks and crannies. Yeast, flour, salt, and water come together to form this satisfying handmade bread that is often eaten at breakfast but can also be an accompaniment to lunch and dinner.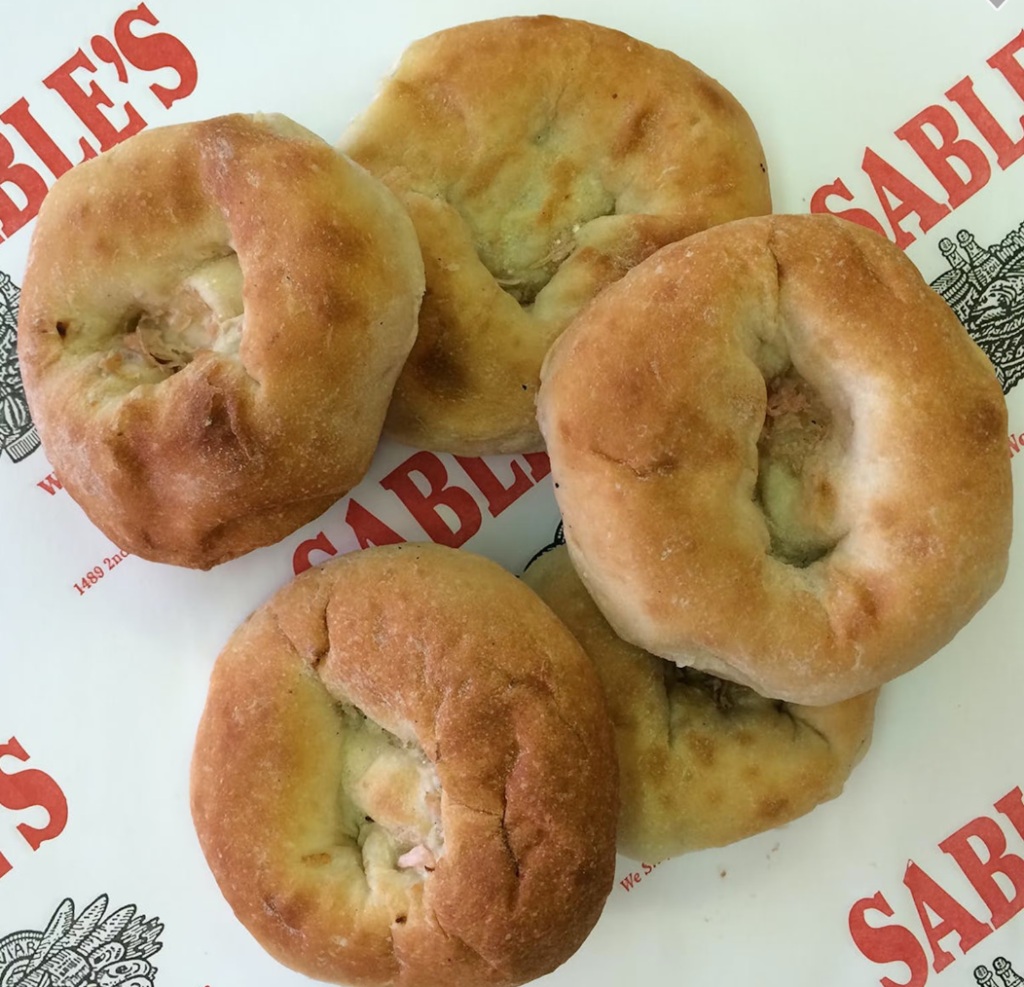 Bialys, short for bialystoker kuchen, which is Yiddish for "little bread from Bialystok," was brought by Polish Jewish immigrants to New York's Lower East Side neighborhood in the late 1800s. This simple bread has pretty much stayed put ever since with its popularity largely confined to New York—until now—thanks to nationwide shipping with Goldbelly!
Bialys vs Bagels
Both bialys and bagels are breakfast and brunch staples that come in similar shapes and sizes, but these daily breads are distinct—and delicious! Unlike bagels, bialys do not have a hole but boast a slightly sunken center filled with (usually) diced onion instead. Bialys are hand pulled and baked whereas bagels are hand rolled then kettle boiled before being baked. While bialys may lack the sheen of bagels, they are just as dazzling. Plus, bialys are softer, chewier, and lighter than bagels, and the flavor is different because they lack the bagel's sweet malt syrup.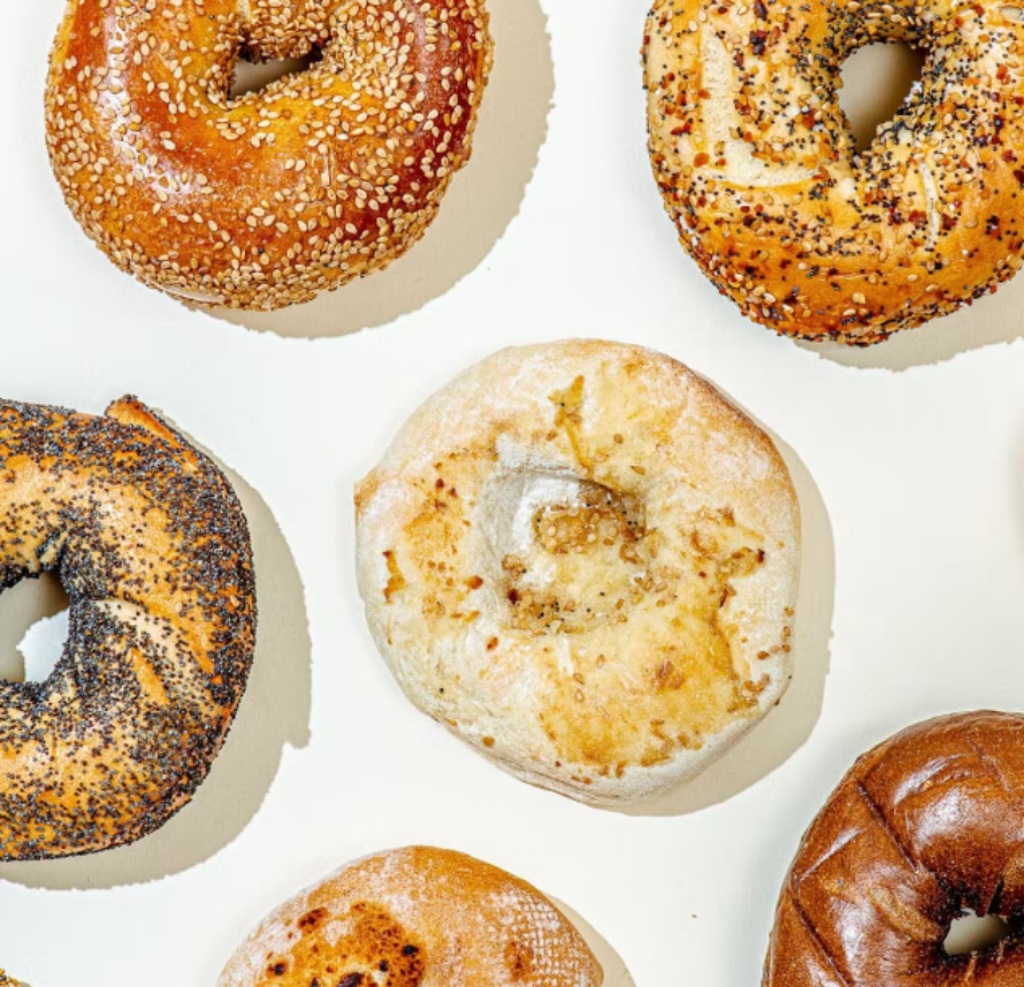 Who says you can't have it all? Fortunately, you don't have to choose between bialys and bagels as New York's Kossar's Bagel & Bialys, a Lower East Side institution that has been making bialys since 1936, ships their bagels & bialys along with all the fixin's.
How to Eat a Bialy
Like bagels, bialys are toasted (or not!) and may be eaten plain or topped with savory toppings like a generous smear of butter or cream cheese. There's no need to slice these babies—just take a bite. Seeking a heartier breakfast? You can slice bialys and make the perfect bialy sandwich, from classic nova and cream cheese to contemporary bacon, egg, and cheese.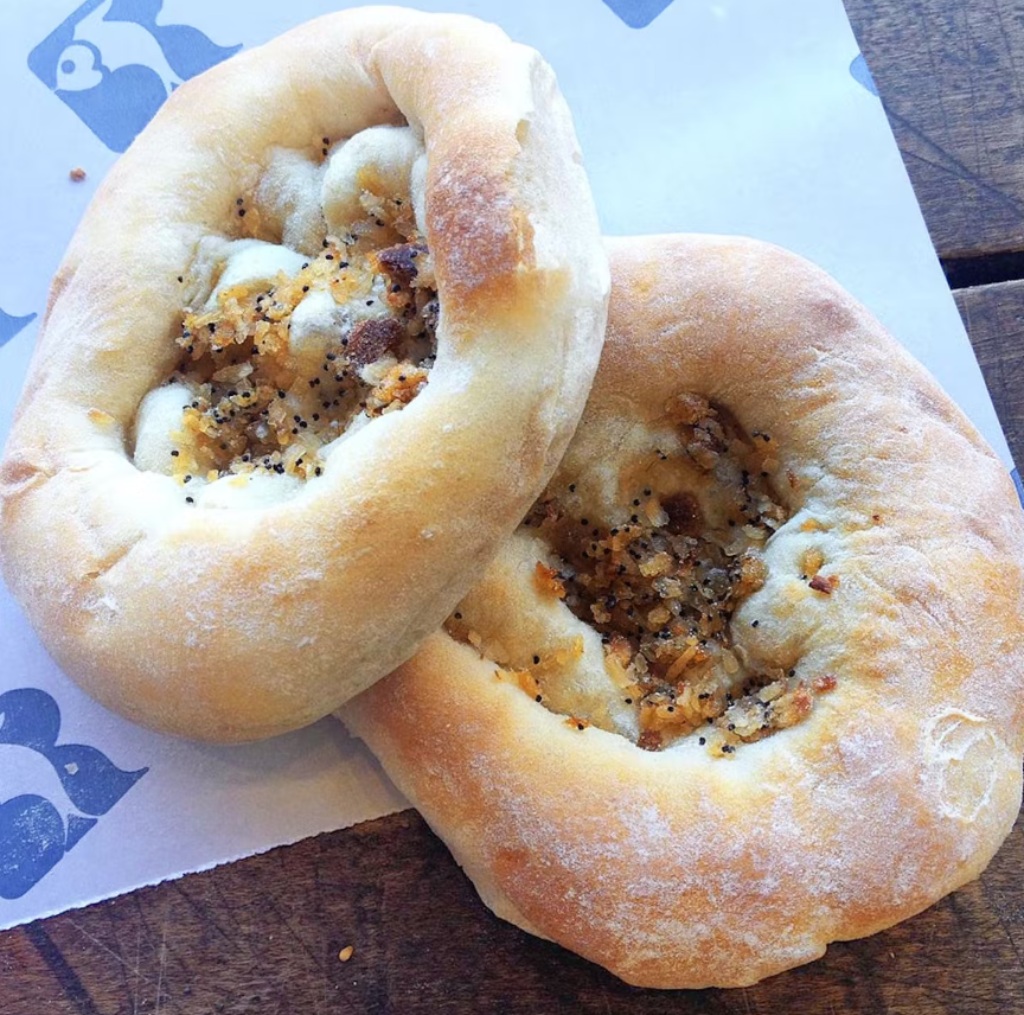 If you're eager to try bialys at home, you're in luck. Kossar's Bagels & Bialys, the oldest bialy bakery in the United States, ships your choice of their legendary bialys, including onion, garlic, sesame, and sundried tomato; or get the best of both worlds with their bialys + bagels & lox with a schmear. The fourth generation appetizing shop Russ and Daughters ships its classic onion bialys straight from New York, while NYC's Upper East Side smoked fish appetizing shop Sable's ships its famous bialys straight from the oven to your door (FYI: appetizing translates to, basically, "things that go with bagels").