NEW YORK'S BEST BAGELS ARE SHIPPING TO YOUR DOOR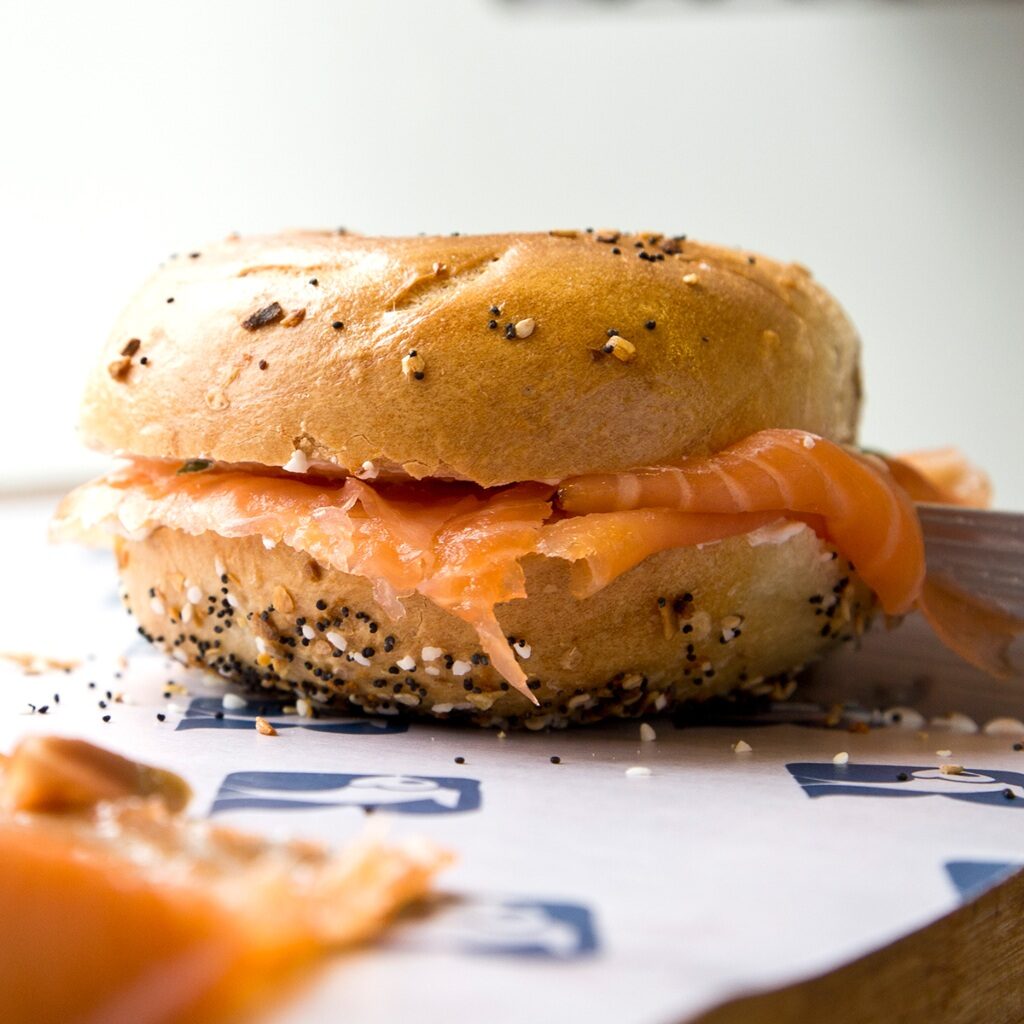 If you've ever been to New York City, you know that there are certain foods that are synonymous with the Big Apple. Big, cheesy, NYC-style pizza slices, for example; or hot pastrami from a Jewish deli or a mustard-topped hot dog. But no trip to New York is complete without a visit to a bagel shop. A freshly-baked bagel slathered with cream cheese and topped with smoked salmon is the perfect New York breakfast, but for most of us, New York isn't exactly around the corner.
Why Are New York Bagels Different From Other Bagels?
Bagels have been a quintessential New York nosh for well over 100 years, since they were brought over by Eastern European immigrants. Classic NYC bagels are boiled in water that contains a bit of sweet barley malt before being baked, and locals swear that the New York water makes them taste better than any other. The ideal bagel has a chewy crust that gives way to a soft, fluffy interior that's perfectly complemented by cream cheese, lox, smoked whitefish salad and other "appetizing" (which translates to, basically, "things that go with bagels").
You can find bagels all across America these days (and in Canada, where sweeter Montreal-style bagels, like the ones sold at the iconic St-Viateur, are popular), but there's nothing like a real New York bagel to take your brunch to the next level.
Read More: Lox, Smoked Salmon & Nova: What's the Difference?
Who Makes the Best New York Bagels?

Discover all of America's (and New York's) best bagels, all shipping to your door!