THIS GULF COAST CRUSTACEAN IS A BELOVED DELICACY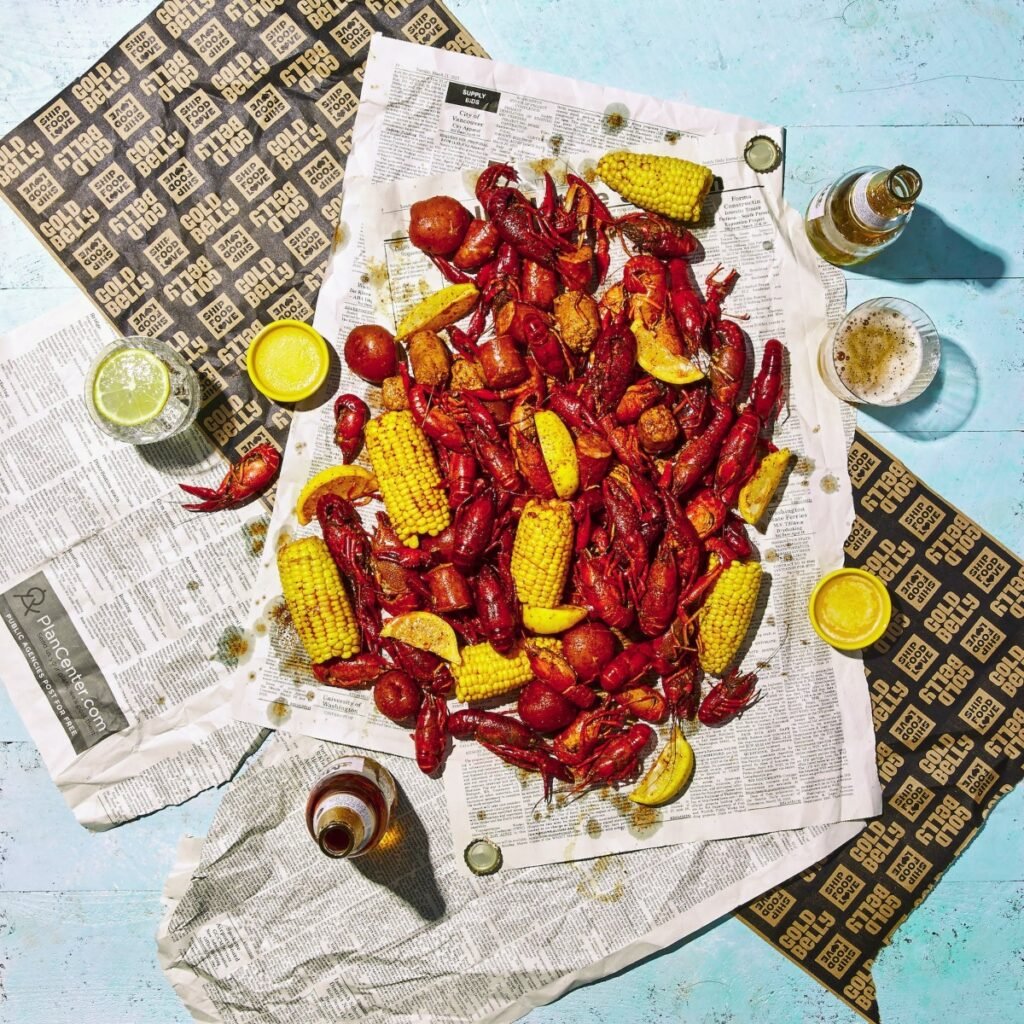 If you've ever been to Louisiana, then you already know that along the Gulf Coast, crawfish aren't just a local crustacean; they're a way of life. Also called crayfish, crawdaddies, and mudbugs, crawfish can lend themselves to countless preparations, and when properly cooked they're seriously delicious.

While crawfish can be found throughout the Southeast and even in the Pacific Northwest and are immensely popular as far afield as Australia, Sweden, and China, in the US they're most closely associated with Louisiana's Cajun cuisine; it's the state crustacean, and more than 100 million pounds of crawfish are produced by Louisiana annually. That's a lot of crawdaddies!
Read More: What is a Lobster Roll?
Is Crawfish the Same as Shrimp?
No, crawfish are not the same as shrimp. Just as shrimp and lobster are different species, so are shrimp and crawfish. They look similar to lobster, and are indeed closely related to them, much closer than they're related to shrimp.
How Do You Eat Crawfish?
If you find yourself holding a whole boiled crawfish with no clue as to how to eat it, don't fear! It's actually fairly easy to extract the meat.
First, hold the crawfish with both hands and pinch it where the shell meets the tail. Then give it a twist to separate the two halves. You can toss the head, but some purists like to suck on it to extract the flavor (you can be forgiven if you choose to forgo this step).
Now pinch the very bottom of the tail and extract the meat, peel along the top of the tail meat to remove the vein (just as you would with shrimp), and enjoy. Note that the vein removal isn't entirely necessary, especially if the crawfish has been "purged."
Popular Ways to Prepare Crawfish
There are countless ways to prepare crawfish in Louisiana, but these are most famous:
Crawfish Boil: Crawfish and Cajun seasonings are boiled in a large pot with sausage, corn, potatoes, and other add-ins, then dumped out onto a large table and enjoyed communally.
Crawfish Étouffée: Crawfish tails are cooked in a rich gravy that's seasoned with plenty of Cajun spices and served over rice.
Crawfish Po'Boys: Breaded and deep-fried crawfish tails are piled onto a soft long French roll and "dressed" with lettuce, tomato, and mayo.
Hot Crawfish Dip: Crawfish tails and cream cheese are cooked along with onions, bell pepper, and Creole seasoning and served with crackers and sliced bread.
Crawfish Boulettes: crawfish is pureed with onions, peppers, celery, garlic, seasonings, and stale bread before being formed into bite-size balls and deep fried.
Crawfish Beignets: Beignet (doughnut) dough is stuffed with crawfish tails and cheese before being deep-fried. 
Crawfish Monica: A creamy pasta dish of crawfish, rotini, onion, garlic, and Creole seasoning.
Most Famous Crawfish & Étouffée
If you're looking to try the best in Louisiana crawfish but aren't able to make it all the way to the Gulf, then you're in luck! You can order it straight to your house.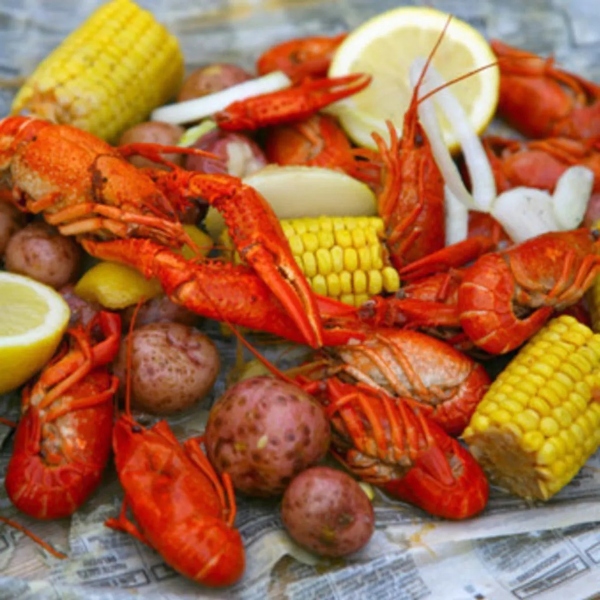 Louisiana Crawfish
The family owned and operated Louisiana Crawfish has been a Natchitoches staple since 1985, catching top-quality crawfish and shipping them nationwide boiled whole (ready to toss into the boil) and also just the tails to save the legwork.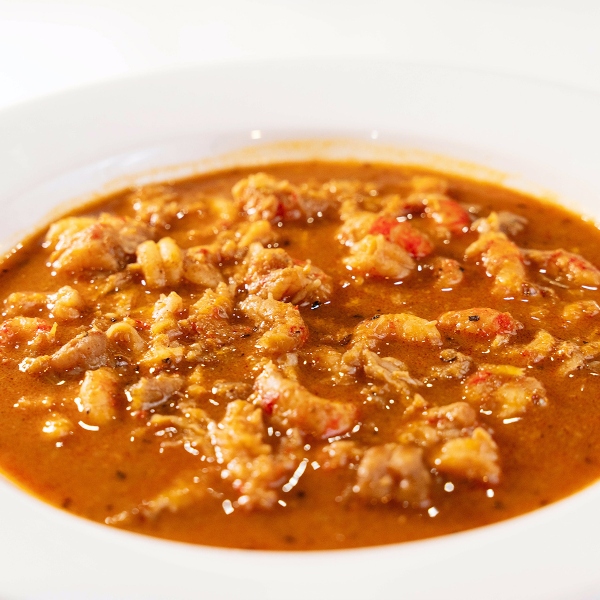 Dooky Chase's Crawfish Étouffée
Dooky Chase's first opened its doors in New Orleans' Treme neighborhood as a bar and sandwich shop in 1941. Through the vision of chef & owner Leah Chase, later known as the Queen of Creole Cooking, it evolved into one of the country's first African American fine dining restaurants. Her signature crawfish étouffée has a buttery, rich, and intensely flavorful sauce and heaps of fresh Louisiana crawfish tails, herbs, and spices.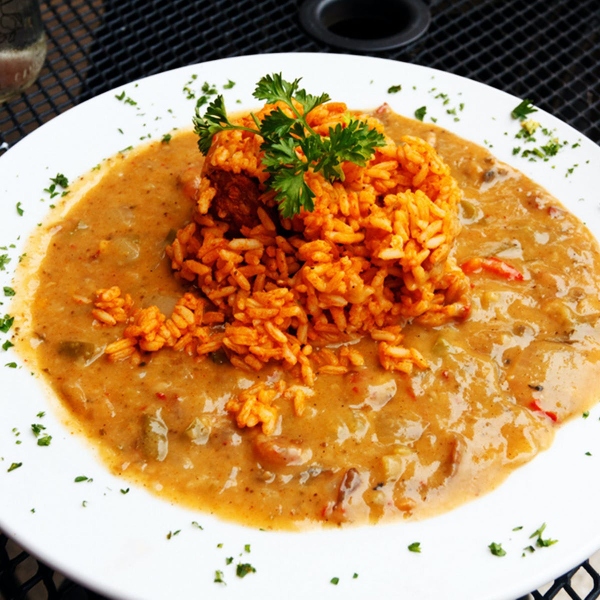 Cajun Ed's Specialty Meats' Louisiana Étouffée
Since opening in 1998, Cajun Ed's has been serving some of the best Cajun food in existence, made by real Cajuns. Ed Richard set up shop decades ago because he missed the Cajun dishes he grew up enjoying. His crawfish étouffée recipe is as classic as it gets.
Sharing a crawfish boil with friends is one of life's great culinary pleasures, and crawfish etouffee is one of the most delicious Creole foods in existence. Shop on Goldbelly to have these & more crawfish dishes delivered straight to your door!