MIAMI'S MOST ICONIC RESTAURANT IS NOW ON GOLDBELLY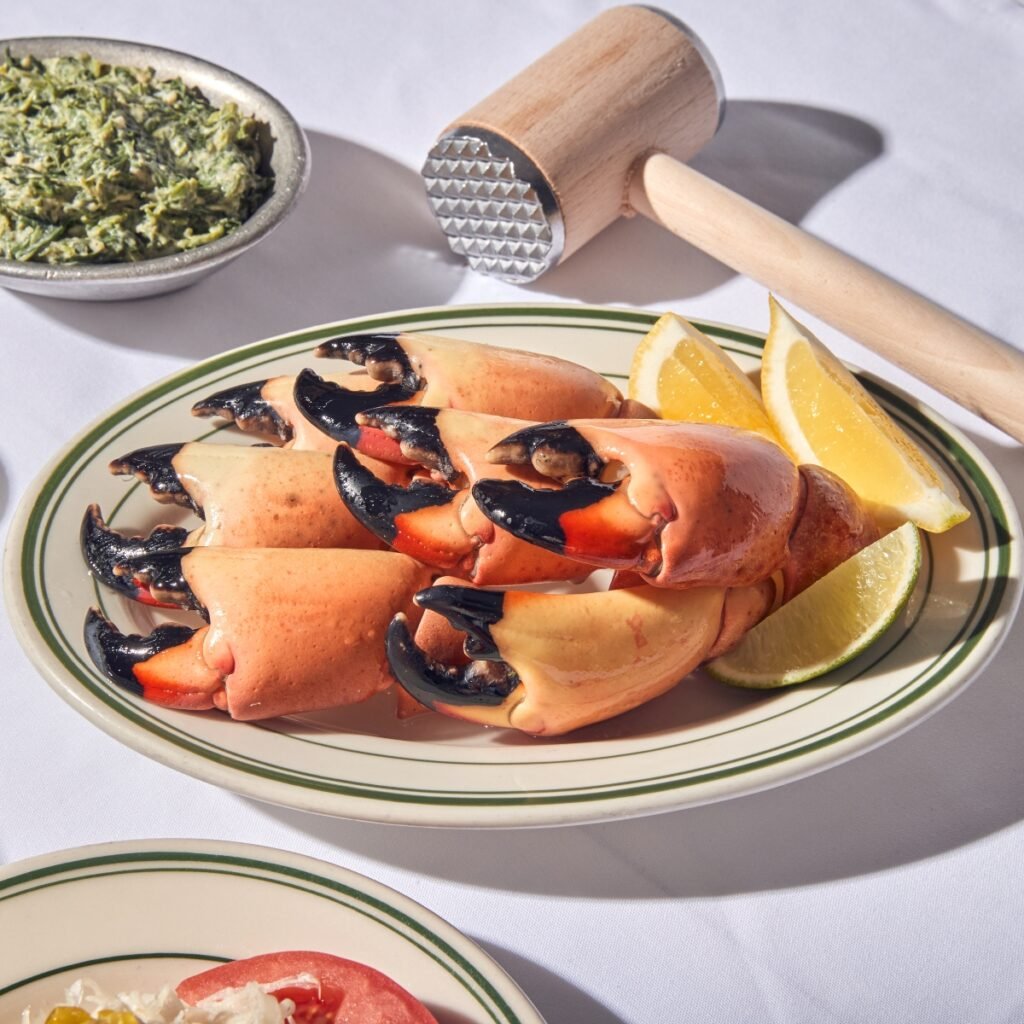 Joe's Stone Crab, a Miami landmark that's been going strong for more than 100 years, is now shipping its renowned stone crab claws with creamy mustard sauce, Key lime pie, signature side dishes, and more nationwide on Goldbelly! And for a limited time, you can get $25 off when you order through our app and use code SHIPJOES25!
Joe's Story
Joseph Weiss – the "Joe" of Joe's Stone Crab – came to Miami from New York City along with his wife, Jennie, in 1913, when his doctors told him that the only help for his asthma would be a change of climate. That year, he opened up a small lunch counter on Miami Beach before it was even a city, and in 1918 they bought a bungalow near the beach, moved into the back, set up seven or eight tables on the front porch, cooked seafood in the kitchen, and called it Joe's Restaurant.
In 1921, a regular mentioned to Joe that he should try cooking up the area's plentiful stone crabs – which were abundant but nobody was eating. He took a chance and added them to the menu, and – lo and behold – they were delicious, and have been the restaurant's signature dish since then.
For more than 100 years, no visit to Miami has been complete without stopping in at Joe's Stone Crab. From the beginning, it has always been the love of food, family, and friends that has brought in customers and kept them coming. Again and again, Joe's owners and employees credit the restaurant's success to its family solidarity. They're referring not only to the Weiss family, of which Jo Ann is the third generation; her children, Stephen and Jodi, the fourth; Stephen's daughter, Julia; and Jodi's children, Jessica, Lauren, and Blake, the fifth; but also to the extended family of Joe's employees, many of whom have been with Joe's for as long as fifty years.
What's On Offer
Joe's is a quintessential Miami restaurant, and now you can bring the full experience home! Here are a handful of the signature offerings that are now shipping straight to your door.
All of these incredible packages, along with other Joe's Stone Crab specialties including Jumbo Lump Crab Cakes and Florida Lobster Tails, are ready to ship straight to your door! And don't forget – order through the app and use code SHIPJOES25 for $25 off your order!