EVERYTHING YOU NEED TO KNOW ABOUT CHILLED AND HOT LOBSTER ROLLS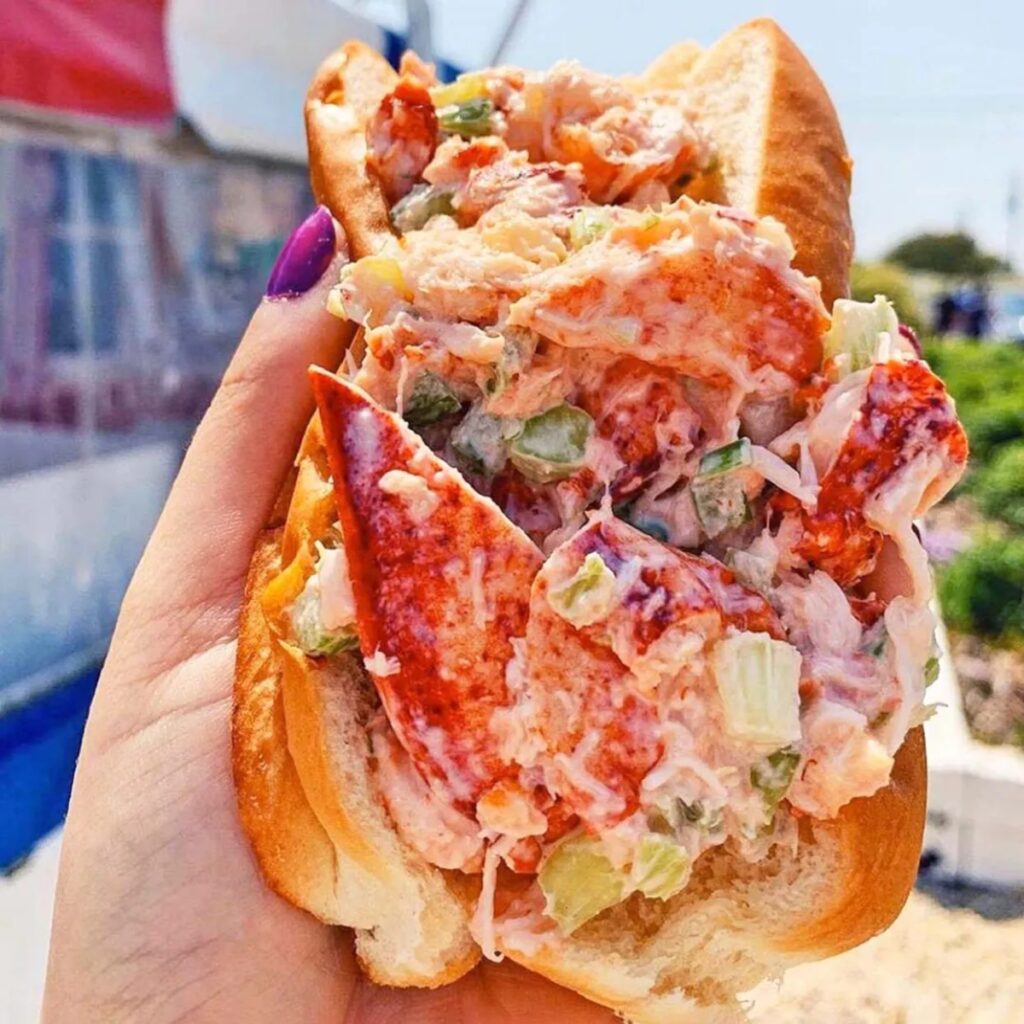 Lobster rolls, the summertime sandwich synonymous with Maine, are the quintessential New England treat. The simple, hand-held seafood sandwich is made with a toasted split-top bun stuffed with chunks of fresh lobster meat. There are two main kinds of New England lobster rolls: Maine and Connecticut.
One is cold and the other is hot. One style is dressed with mayo and the other is drenched in butter. Whether you prefer classic Connecticut or mainstream Maine lobster rolls, one bite and you'll be cray cray for this signature seafood sandwich.
Read More: What is a Lobster Roll?
What is the difference between a Maine and a Connecticut lobster roll?
The Maine and the Connecticut lobster roll each have similarities and differences. Each is named for the state where they were first made and popularized.
Both the Maine-style roll and Connecticut-style roll are made with:
Cooked, steamed lobster, typically from Maine
Toasted, buttered New England-style, white bread split-top, hot dog-style buns
Fresh lemon juice
Both are often served with sides like potato chips, pickles, and coleslaw.
The main differences between a Maine-style lobster sandwich and a Connecticut-style lobster sandwich are:
Temperature: Maine lobster rolls are cold and Connecticut rolls are warm.
Preparation: Maine lobster rolls are made with cooked lobster that is later chilled. Connecticut lobster rolls are made with cooked lobster that is served warm and drenched in drawn butter.
Seasoning: Maine lobster rolls use lobster meat that is mixed with mayonnaise and, oftentimes, lemon juice. They are sometimes seasoned with Old Bay seasoning, salt and pepper, and/or celery. Connecticut rolls have lobster meat that is drizzled with clarified butter. They may also be served with melted butter on the side for dunking.
Taste: Aside from the obvious temperature difference, the cold Maine lobster roll is brinier tasting. The warm lobster meat in a Connecticut lobster roll is more tender and, thanks to the copious amounts of butter, buttery.
What is the Connecticut Version of a Lobster Roll?
The Connecticut version of a lobster roll is the original lobster sandwich. The iconic sandwich was first made at the now-shuttered Perry's restaurant in Milford, Connecticut, in the 1920s. The Connecticut version is warm and served with drawn butter.
What is the Maine Version of a Lobster Roll?
The Maine version is the more well known lobster sandwich stuffed with lobster salad. The Maine version is likely more famous because fresh Maine lobster is most commonly used to make these sandwiches. It's easy to find the lovable lobstah sandwich at seafood shacks across the state. The Maine version is overflowing with mayo-mixed lobster tail, knuckle, and claw meat.
It's no surprise that some of the most famous lobster sandwiches come from Maine, including:
What State is Best Known for Lobster Rolls?
Maine is the state that is best known for lobster rolls. This is likely because Maine lobster is the most popular lobster for making the briny and mildly sweet seafood sandwich. Local lobstermen pluck fresh lobsters straight from the waters and boil the crustacean steps from the dock.
The majority of restaurants and seafood shacks up and down the wicked coast of Maine serve chilled lobster sandwiches on buttered and toasted rolls that resemble hot dog buns.
Is Maine or Connecticut Lobster Rolls Better?
Connecticut vs Maine — which is better? It depends on your personal preference. Some lobster lovers may prefer the cool and refreshing taste of chilled lobster with a touch of mayo, lemon juice, salt and pepper, and seasoning on a buttered and freshly toasted bun. Others may favor warm, succulent lobster meat doused in drawn butter and served on a fluffy, slightly crunchy toasted bun.
Both versions of the lobster roll are a lobster fest, bursting with melt-in-your-mouth lobster meat. It's a win-win for everyone's taste buds.
We're on a (lobster) roll. Get crackin' and enjoy the freshest lobster rolls shipping straight from the dock to your door nationwide on Goldbelly!