THIS FLORIDA SPECIALTY IS AS LUXURIOUS AS IT GETS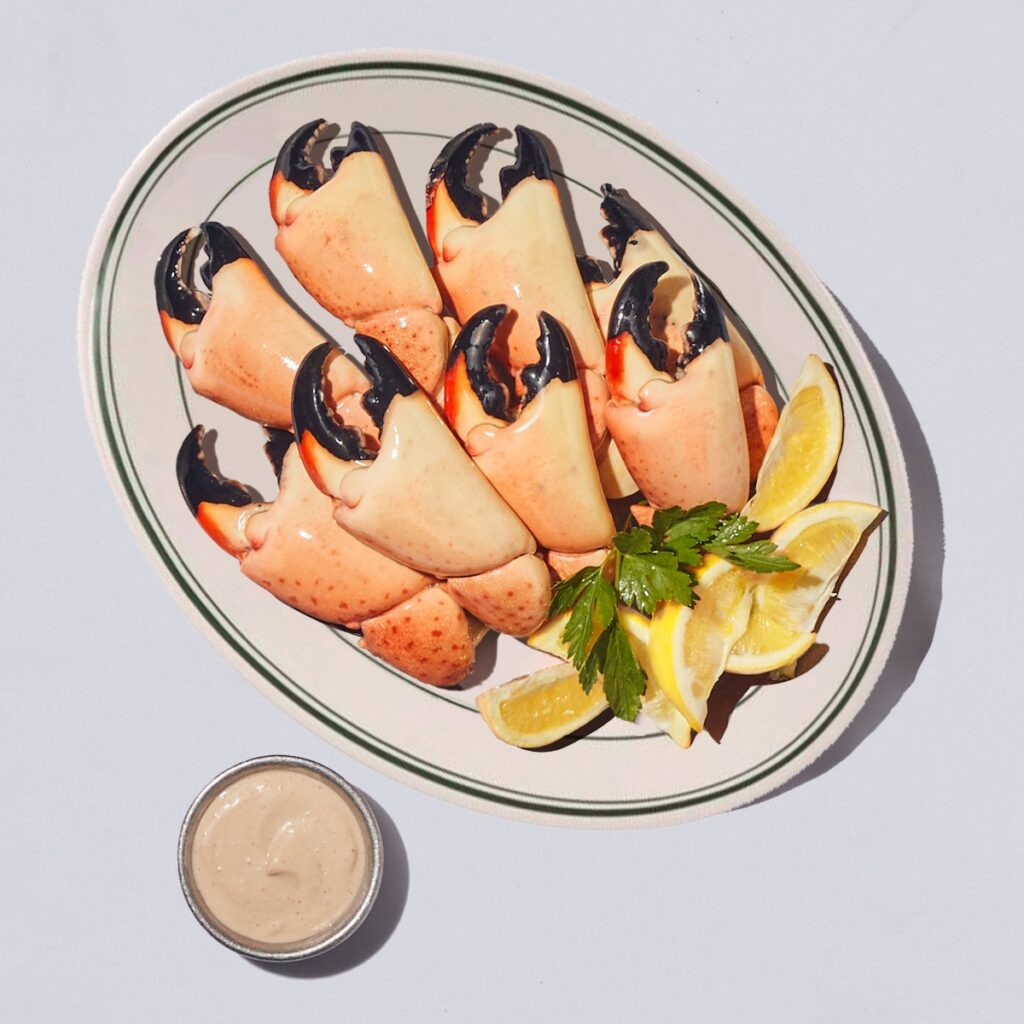 If you happen to ever be at a restaurant that has stone crabs on the menu, there are two things that should indicate: one, you're at a very nice restaurant; and two, you should order them. Stone crabs are expensive, but they're one of America's finest delicacies, and are incredibly delicious. But what are stone crabs, exactly? And what makes them so special?
What is Stone Crab?
Stone crab, officially called Florida stone crab, is a crab that's native to the western North Atlantic but are particularly abundant off of Florida's coast. Their bodies are relatively small, but their claws are quite large – in fact, claws are the only part of the crab that's eaten.
When stone crabs are caught, one or both claws are removed and the crabs are returned to the water, where the claws re-grow. That's right: stone crab claws re-grow, so the crab doesn't need to be killed.
What Is So Special About Stone Crab?
Stone crabs can only legally be harvested for a relatively brief window of time every year and must be caught sustainably by trained fishermen without killing the crab, leading to a limited supply. They have a mild flavor and a very delicate texture that's unlike any other crab (or seafood, for that matter), and must be handled and shipped with the utmost care – and eaten soon after being caught – in order to maintain freshness. These are the reasons why stone crab is so special – and so expensive.
What Does Stone Crab Taste Like?
Stone crab claws have a very mild flavor that's both sweet and savory, and it's not overly "fishy" tasting. It's typically served chilled or at room temperature, alongside a mustard-mayo sauce that provides a creamy, tangy counterpoint to the crab's flavor and texture.
What is Stone Crab Season in Florida?
Florida stone crab season is relatively brief – from October 15th to May 1st – in order to maintain their population. They're caught using baited traps, and claws must be 73 mm (2 7/8 inches) or greater in length in order to be removed. Also, if a female crab is discovered to be carrying eggs, it must be returned to the water immediately.
Most Famous Stone Crab
If you want to try these coveted crab claws for yourself, there's no need to take a trip to Florida or an expensive steakhouse! Thanks to Goldbelly, super-fresh stone crab claws are being rushed overnight straight to your door, ready to enjoy!