FROM DEEP-DISH TO THIN-CRUST, HERE ARE THE BEST PIZZAS IN THE WINDY CITY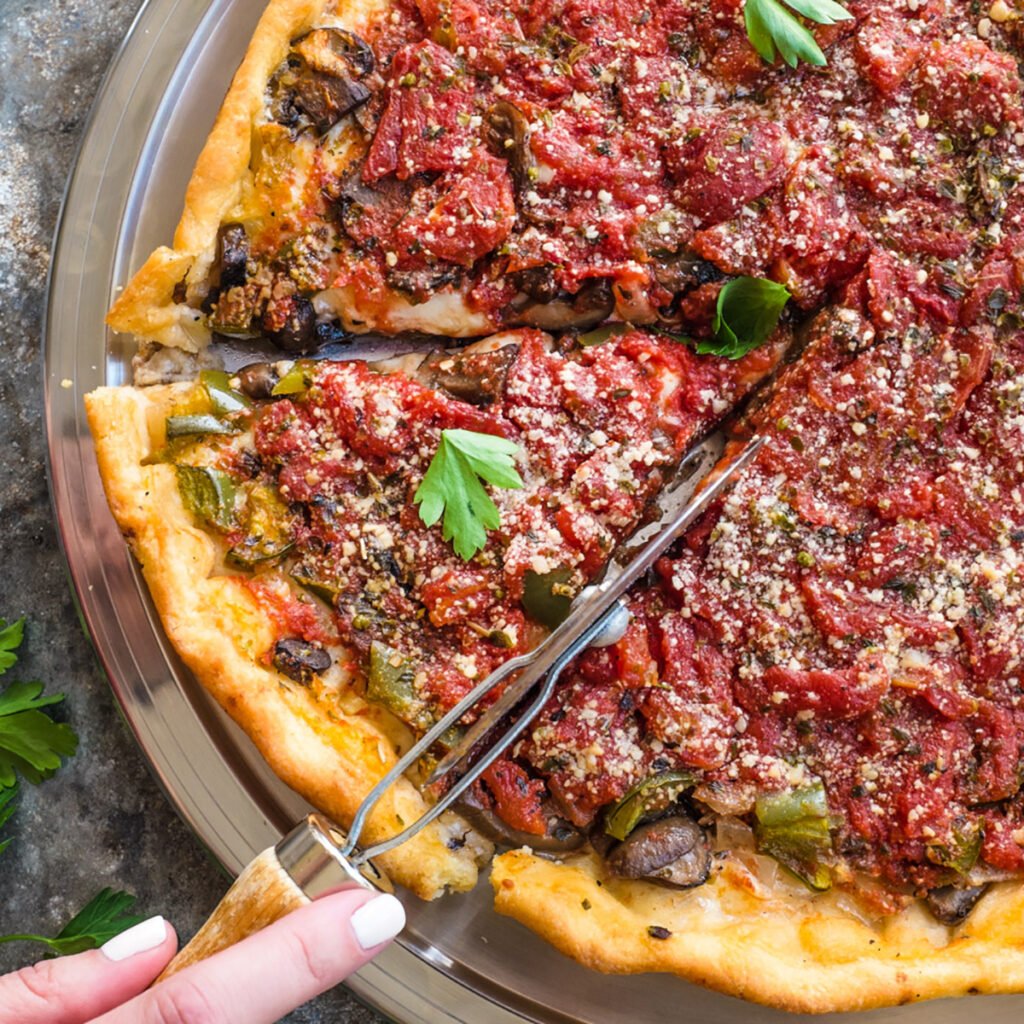 Chicago may be known as the Second City, and many folks might think that it's America's second-best pizza city, after New York. But if you visit Chicago and eat your way through its thriving and abundant pizza scene, you'll discover that there's some truly astonishing pizza to be found there, from deep-dish to thin-crust and everything in-between.
Read More: Guide to Regional Pizza Styles
While deep-dish pizza may be the most famous Chicago-style pizza, there's actually another, lesser-known version that's just as popular among the locals: thin-crust. Chicago Deep-Dish Pizza has a high-edged, buttery crust that encircles lots of gooey, melty cheese, chunky tomato sauce, and ample toppings. Chicago Thin-Crust Pizza, also called "tavern-style" pizza, has a cracker-crisp crust that still holds its own against ample toppings, and it's traditionally cut into squares instead of slices.
Best Deep Dish Pizza in Chicago
Best Chicago Thin Crust Pizza
These may be some of the best pizzerias in Chicago, but there's a whole country of incredible pizzas to explore! Discover all of the best pizzas from LA to Detroit to New York – and have them delivered to your door – here.