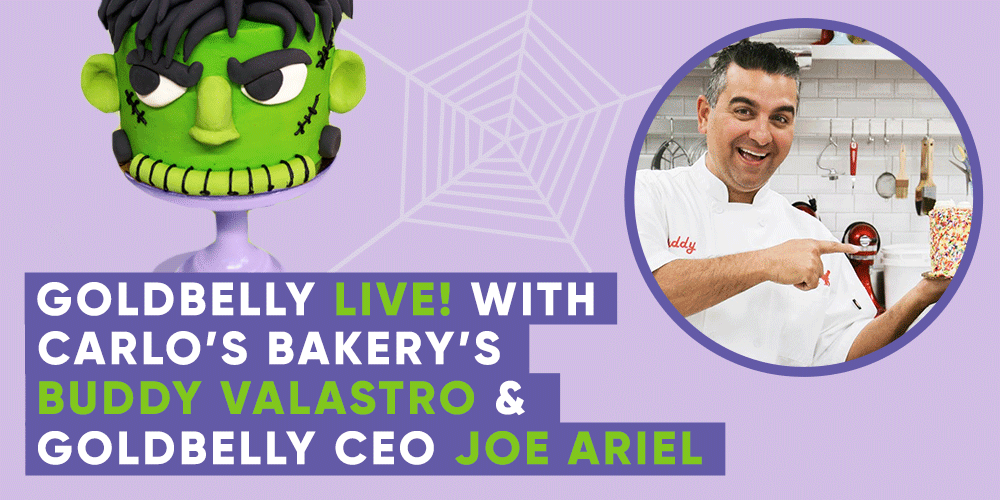 You're invited to join us for our Halloween Goldbelly Live! event—Cake-decorating with Buddy Valastro of Carlo's Bakery (aka the Cake Boss himself!) along with Goldbelly Co-founder & CEO Joe Ariel. Buddy & his team at Carlo's, the legendary New Jersey bakery, have created the perfect Halloween Cake Kit for at-home decorating: a black & white cake with fudge, iced in green buttercream. It's the perfect blank canvas for creating a spooky Frankenstein cake… and fun for the whole family!
The DIY Frankenstein Cake Kit includes black & white cakes, icing, and fondant. All you need is your creativity and some basic utensils (fork, spoon & knife) to bring this monster to life! The Cake Kits come in two sizes, depending on how many monsters you need to feed…
–Frankenstein Cake Kit with 2 Cakes, Serves 6-8
–Frankenstein Cake Kit with 4 Cakes, Serves 12-16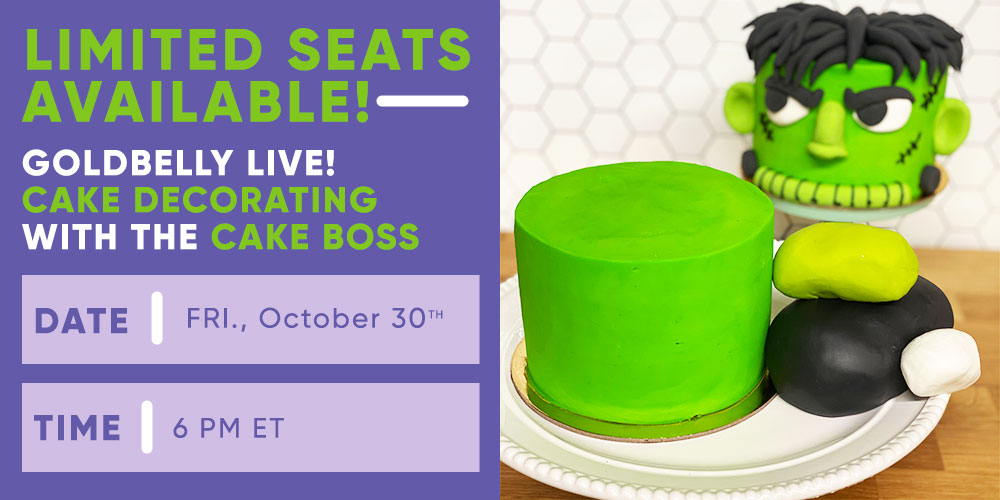 Here's How it Works:
– Head to Goldbelly to order your DIY Frankenstein Cake Kit before Monday, October 26 at 11PM ET.
– By placing an order, you will automatically be enrolled in the exclusive Zoom event.
– On Thursday, October 29, you'll receive an email with all the info you'll need to join the Zoom event.
– At 6 PM ET on Friday, October 30, join Buddy & Joe on Zoom for the cake-decorating class!
A limited number of seats are available, and they're expected to fill up quickly. Order your DIY Frankenstein Cake Kit today!