THE BEST CONFETTI CAKES AND TERRIFIC TASTY TREATS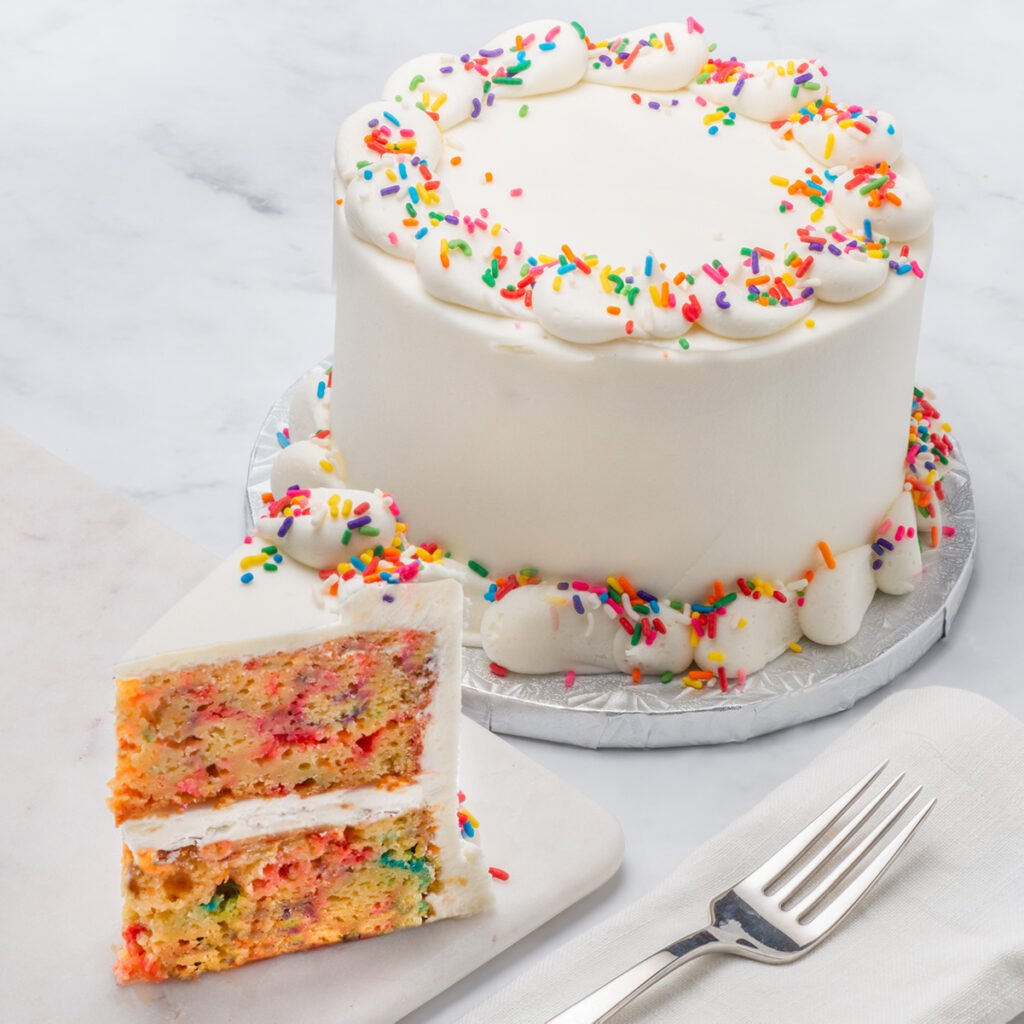 Every day can be a celebration thanks to fun foods, like Funfetti cake, a vanilla layer cake with sprinkles. How could this delicious cake do anything but bring a smile to your face? It literally has the word "fun" in it.
Fun + Confetti = Funfetti. Who can resist the sweetest sweets like festive sprinkle-spiked Funfetti cakes filled with hundreds of sprinkles? Take one look and you will crave colorful confetti cookies and tasty treats that are almost too beautiful to eat.
Life is better in color and Funfetti cakes and treats are no exception. These Funfetti desserts and rainbow sweets with sugar beads and sugar rods in primary and pastel colors make each bite a celebration.
Read More: Best Cake Flavors For Birthdays & Celebrations
Is Funfetti Just Vanilla With Sprinkles?
Yes, Funfetti is vanilla cake with sprinkles, but it's so much more. Funfetti cake is a festive confetti cake filled with nostalgia. It was invented in 1989 by Pillsbury.
Funfetti is a vanilla-flavored white cake stuffed with colorful candy bits that, when baked, look like confetti or colorful dots. The cake is typically topped with vanilla frosting and topped with loads of colorful sprinkles.
The difference between Funfetti and sprinkles is that Funfetti is a brand name boxed vanilla cake mix that includes colorful candy pieces. Funfetti's candy bits are made from sugar, corn starch, and vegetable oil. Classic Funfetti candy pieces are round and flat. Sprinkles can be shaped like beads, rods, or flat circles.
Funfetti Cakes & Treats
America's top bakeries, confectionaries, and sweet shops are baking the best Funfetti everything like cake jars, bagels, rainbow cakes, unicorn cupcakes, and stuffed cookies. Go on, have fun with these fun festive foods in a kaleidoscope of colors.
Read More: Best Birthday Cake Flavored Dessert Ideas
Bake your day sweet and fun-fetti. America's top bakeries, confectionaries, and sweet shops are whipping up Funfetti everything and shipping them nationwide on Goldbelly!