THE MOST POPULAR CAKE FLAVORS YOU MUST TRY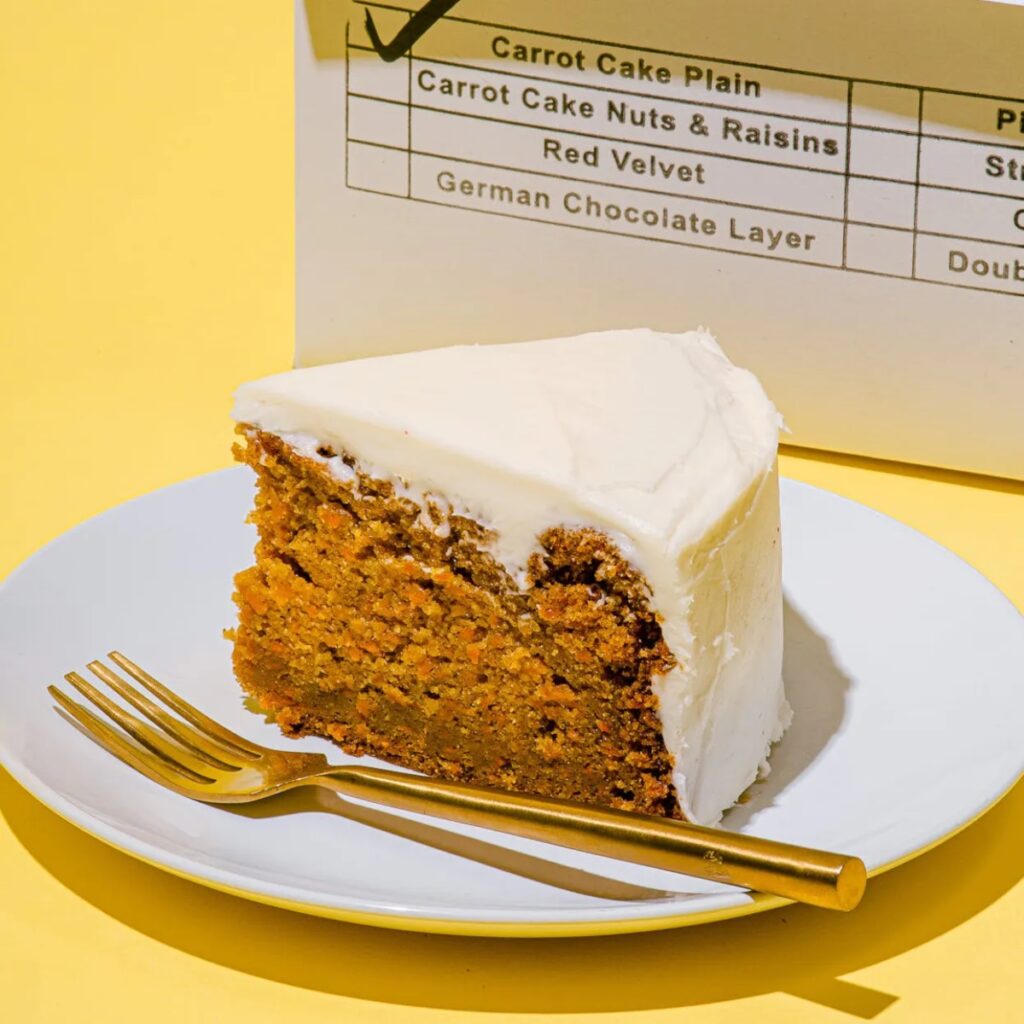 Let them eat cake! No matter the reason, from birthdays to weddings to holidays, every day can be a celebration with a tasty decorated cake. From classic vanilla and chocolate to creative Funfetti to colorful rainbow cake, what are the best cake flavors for birthdays?
Read More: Birthday Dessert Ideas
Most Popular Cake Flavors
Here are some of the most popular cake flavors:
Red Velvet Cake
With its bright red color, red velvet cake is a classic cake choice. The cake's red color is created naturally when vinegar and buttermilk combine with non-Dutch processed cocoa. The result is a chemical reaction that brings out cocoa's anthocyanin.
It's unclear who, exactly, invented red velvet cake. However, the Waldorf-Astoria hotel in New York City is widely credited with popularizing the cake.
White Cake & Vanilla
There's nothing plain about classic moist and delicious vanilla cake. A variation is white claw, a vanilla flavored cake made without egg yolks yielding a bright pristine white hue. Variations of white cake include frosting-free butter cake, sponge cake, and Angel food cake.
Strawberry & Angel Food Cake
Strawberry cakes are pretty in pink, packed with strawberries, and berry delicious. Pair it with springy, sponge-y Angel food cake and you have a match made in heaven.
Chocolate Cake
Nothing crushes chocolate cravings quite like chocolate cake. Layers of moist and rich chocolate cake layered with luscious chocolate is the classic recipe for classic chocolate cake. Chocolate is also a versatile cake flavor. Variations include German chocolate, chocolate mousse, peanut butter chocolate, chocolate chip, truffle chocolate, and triple chocolate cake.
Carrot Cake
With its origins in the Middle Ages, carrot cake is a delicious cake. Carrot cake is packed with sweet carrots, spices, and, oftentimes, raisins and walnuts or pecans. Classic carrot cake is a delightful cake that is oftentimes topped with dreamy cream cheese frosting.
Rainbow Cake
Taste the rainbow with a colorful rainbow cake. Rainbow cake is as beautiful to look at as it is to eat. These cakes mimick the colors of the rainbow. Each cake layer is dyed in purple, blue, green, yellow, orange, and red.
Funfetti Cake
We have Pillsbury to thank for the whimsical Funfetti cake, the iconic cake that puts the "fun" in confetti. Invented in 1989, Funfetti cake is vanilla-flavored white cake studded with colorful candy bits that, when baked, resemble confetti. Post-baking, the confetti cake is cooled and frosted and then topped with — you guessed it — more sprinkles.
Lemon Cake
Pucker up. Life doesn't have to give you lemons to make — and love — lemon cake. Enjoyed for centuries, lemon cake includes fresh squeezed lemon juice, yielding a bright and tangy citrus cake. Variations include lemon pound cake and lemon coconut cake.
Bake your day! It's a piece of cake ordering the most legendary celebration cakes and best birthday cakes shipping nationwide on Goldbelly!