ORDER PIZZA DELIVERY – STRAIGHT FROM NYC TO YOUR DOOR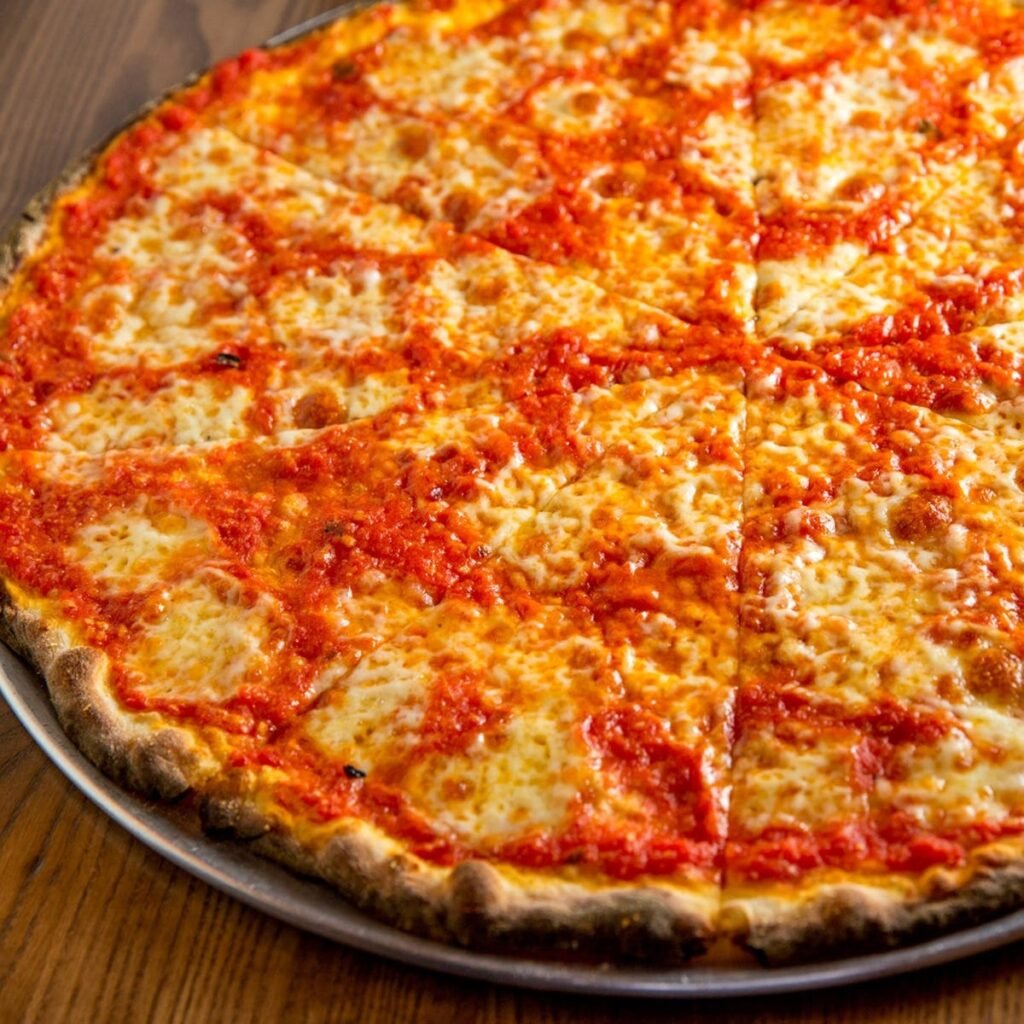 New York pizza is defined by its thin crust, ample coating of cheese, and its ability to be sliced into big, foldable slices. While all New York-style pizzerias offer these big, round pizzas, the majority also offer thick-crusted square pizzas as well as a newer style called Grandma pizza that's closer to a hybrid between the two.
Many of the best pizzas in New York are served up at these corner pizzerias, which are as essential to the NYC landscape as the Empire State Building and Central Park. The quality of these pizzerias varies wildly, of course, but they're all tasty and dependable.
Read More: What Makes New York-Style Pizza Special?
Which NYC Borough Has The Best Pizza?
This is an impossible question to answer, because every borough is home to incredible pizzerias! Natives are well within their rights to claim that their borough is home to the best pizza – or, for that matter, that their favorite slice joint is undoubtedly the city's best – but in reality, there's no way to say which borough has the city's absolute best pizza.
Best Pizza in NYC That Ships Nationwide
While the best way to experience New York pizza is to eat it in the Big Apple itself, there's no need to travel to try some of the very best pizza the city has to offer. Why? Because many of them are shipping straight to your door, frozen right out of the oven and ready to be reheated and enjoyed in your home!
New York is home to some of the most legendary pizza on earth, and there's no need to travel there in order to try some of the best! Ship all of these renowned New York-Style pizzas, and more, straight to your door with Goldbelly!