COOKIES + ICE CREAM + NATIONWIDE SHIPPING = DESSERT PERFECTION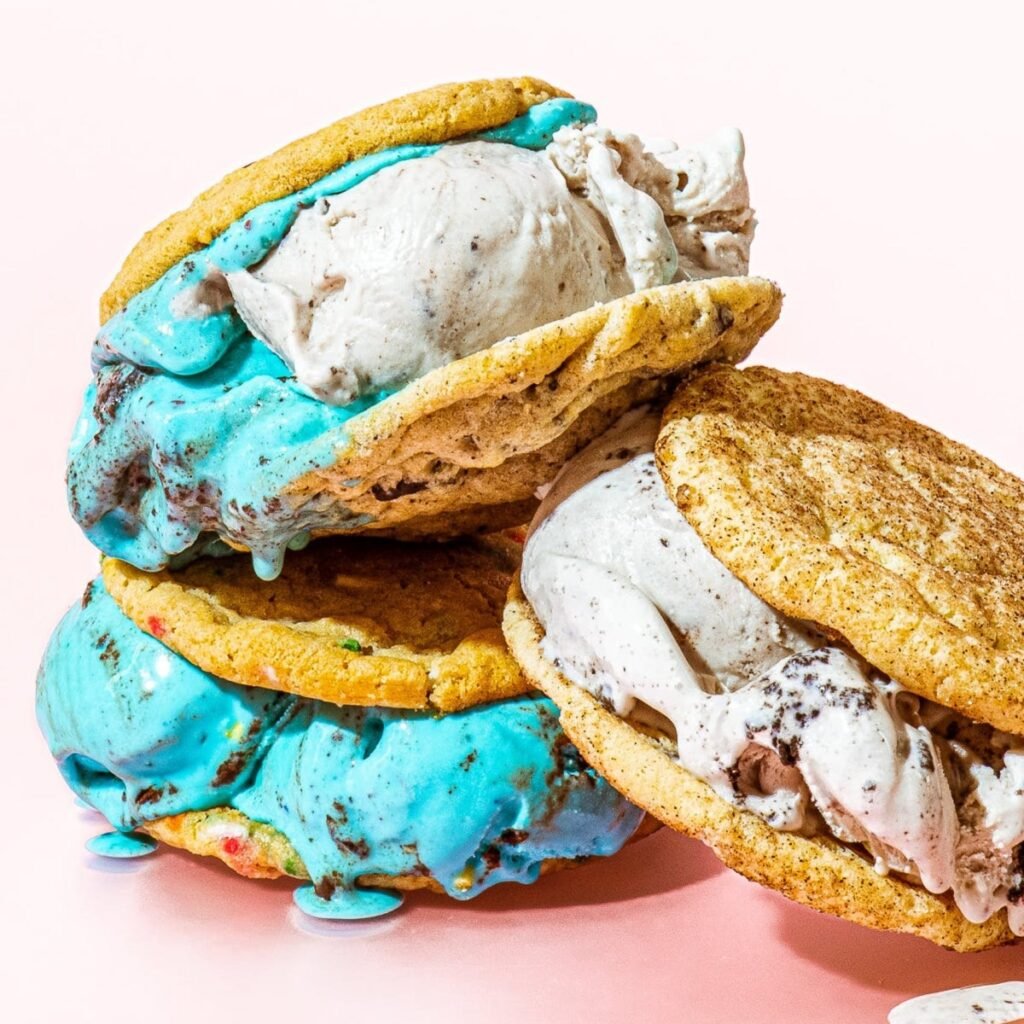 The ice cream sandwich just might be the very best summertime dessert in existence. Just think about it: Ice cream is insanely delicious on its own, but something about handheld ice cream makes it even more fun and exciting to eat (see: ice cream cone). When you take a big, creamy scoop of ice cream and squeeze it between two soft cookies (or any other kind of baked good) something truly magical happens.
We may have grown up with those paper-wrapped, brick-shaped ice cream sandwiches of vanilla ice cream between two chocolate wafers (biscuits?), and while those are certainly tasty and definitely remind us of childhood, truly great ice cream sandwiches start with top-quality, super-premium ice cream, and it's enveloped in the best cookies that money can buy.
Read More: The Best Mail Order Ice Cream
What is the Top of an Ice Cream Sandwich?
We didn't realize it until right now, but we've never really thought about what the flat, hole-poked, stick-to-your-fingers chocolate-flavored tops and bottoms of the ice cream sandwiches we grew up with (you know the kind) are called. They're not cookies and they're not biscuits, although it appears as if they're officially referred to as "chocolate wafers."
There are actually a lot of different varieties of ice cream sandwiches around the world. Many countries use thin, crisp wafers, and in Asia you'll find ice cream sold between two halves of sweet hamburger-style buns. But in the U.S. many of the best ice cream sandwiches of all use cookies, and some get very creative.
Some of the most popular ice cream sandwich cookie flavors include:
Chocolate brownie
Chocolate chip
Chocolate wafer
Macaron
Sugar cookie
Best Mail-Order Ice Cream Sandwiches
If you've been eating those same mass-produced ice cream sandwiches your whole life, you've really been missing out! But thankfully, some of America's absolute best ice cream sandwiches are shipping straight to your door.
Whether old-timey favorites or new-school works of genius, these ice cream sandwiches are all truly incredible – and they're all shipping nationwide on Goldbelly!