WHAT DO YOU GIVE SOMEONE WHO FEELS SICK?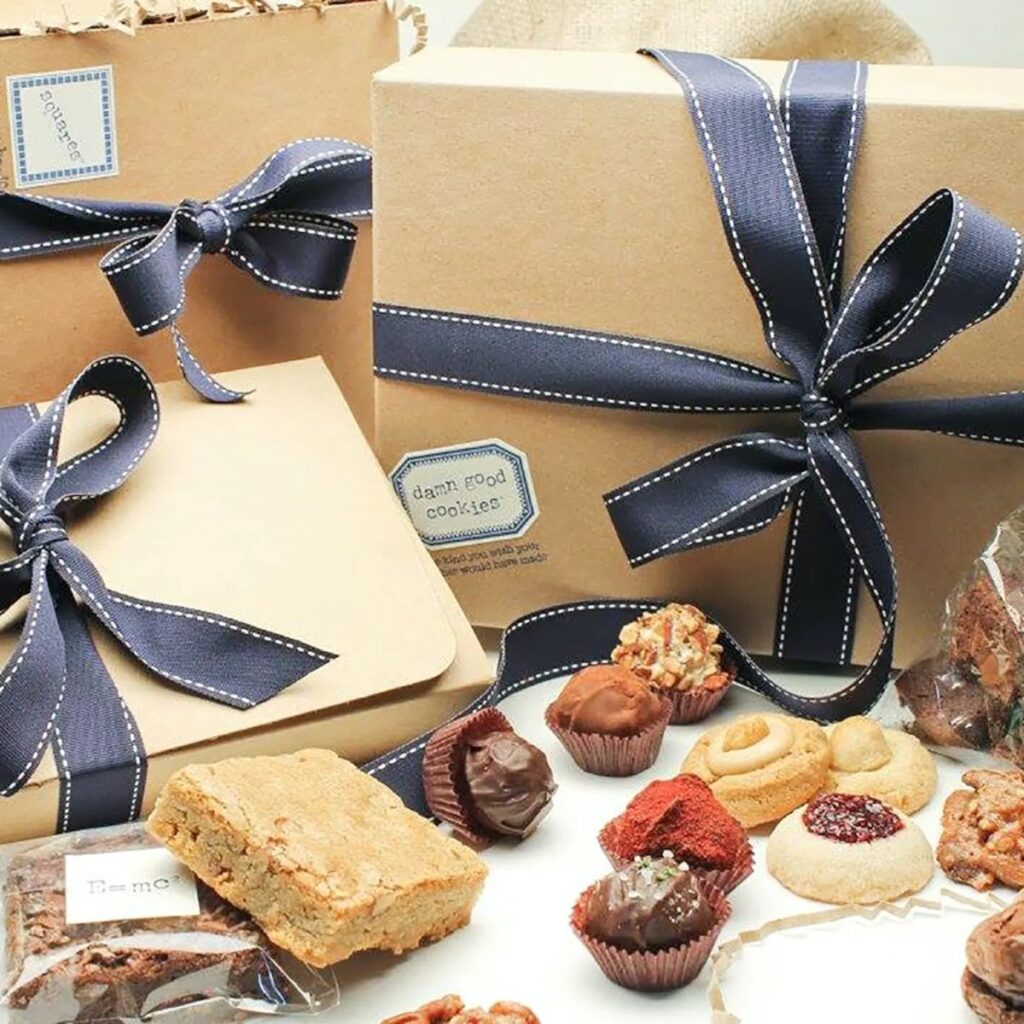 Nothing fights sickness faster than a special delivery from a loved one. While cards and flowers are traditional get well soon gift ideas, a creative care package can be a more thoughtful gift. Care packages give the recipient nourishment that is needed to get better, quick and easy options so they don't have to prepare complex meals, and the joy of trying new foods.
From convenient heat-and-eat meals to soothing hot tea and honey to savory and sweet snacks for a Netflix binge, share some TLC with these care package ideas. Whether your friend lives down the street or long distance, these get well soon gift ideas are for every taste plus comforting foods and drinks for your own self-care sick kit. 
Whether your friend or loved one is battling through cold and flu season, quarantining with COVID-19, or recovering from an injury or illness, show how much you care with these care package ideas for a sick friend.
What Do You Put in a Care Package for a Sick Friend?
What do you give someone who feels sick? Besides love and attention, sending a care package to a family member or friend feeling under the weather or going through a tough time can accelerate their recovery and boost their mood.
Read More: How to Make a Gift Basket
From scented candles to favorite foods to a personal touch like a handwritten card, what you give someone who feels sick can be as unique as the recipient. No matter the reason or the season, we have hundreds of sickness care package ideas, so you and your loved ones and sick friends can get well soon!
Spoonful of Comfort: Soup
From soothing sore throats to staying hydrated to nourishing your body, soups are full of soup-er ingredients like veggies, beans, and high-fiber whole grains that will help hydrate and boost the immune system.
Some soups to sip and savor when sick include:
Chicken noodle soup
Matzo ball soup
Phở
Ramen
Vegetable soup
Read More: Best Soups For a Cold
Helpful Healthy Treats
Fruits and vegetables are healthy treats packed with germ-fighting, immunity-boosting vitamins. Enjoy the fruits sliced, in juices, blended in a smoothie, or as a refreshing popsicle.
Some of the best fruits to eat when sick are:
Bananas: Replenish your electrolytes with bananas, which are packed with potassium and fiber. 
Berries: Strawberries, raspberries, and blueberries are packed with antioxidants and anti-inflammatories. 
Grapes, Oranges, and Melons: Juicy fruits are not only tasty but also hydrating.
Some of the best vegetables to eat when sick are:
Kale: Leafy green vegetables are packed with vitamins and fiber. Adding kale to a smoothie is an easy way to add more green foods to your diet.
Lettuce: Another leafy green, lettuce is not only packed with good-for-you nutrients but also aids in hydration.
Spinach: Dark green vegetables are packed with antioxidants and anti-inflammatories. Adding spinach to a soup is an easy way to eat more greens.
Soothing Tea Set
Make sure to have tea time during downtime. Tea and its steamy vapors are a natural decongestant. Plus, tea is an antioxidant and an anti-inflammatory, so stock up on black tea, green tea, and herbal tea. 
To soothe a sore throat, add honey, which has antibacterial properties. To relieve nausea, add ginger.
Fun Food Subscription
When your friend can't leave the house, bring the world to their doorstep with Goldbelly subscriptions. Pick the duration (monthly, three months, six months, and 12 months) and your friend's favorite foods from beloved chefs, restaurants, bakeries, and cities, and soon they will be savoring famous foods long after their illness. 
Food subscriptions include:
Our Best Care Package Ideas for a Get Well Soon Gift
Struggling to pick the perfect pick-me-ups for your sick friend? Here are some of our favorite care package ideas for a get well soon care package:
Cheer up your sick friend and show how much you care with care packages filled with soups, teas, fresh fruits and vegetables and tasty treats — all shipping nationwide on Goldbelly! Shop get well gifts for friends or family today!