SHOO THE SNIFFLES AWAY WITH THESE SOUP-ER SOUPS THAT WILL MAKE YOU FEEL BETTER FAST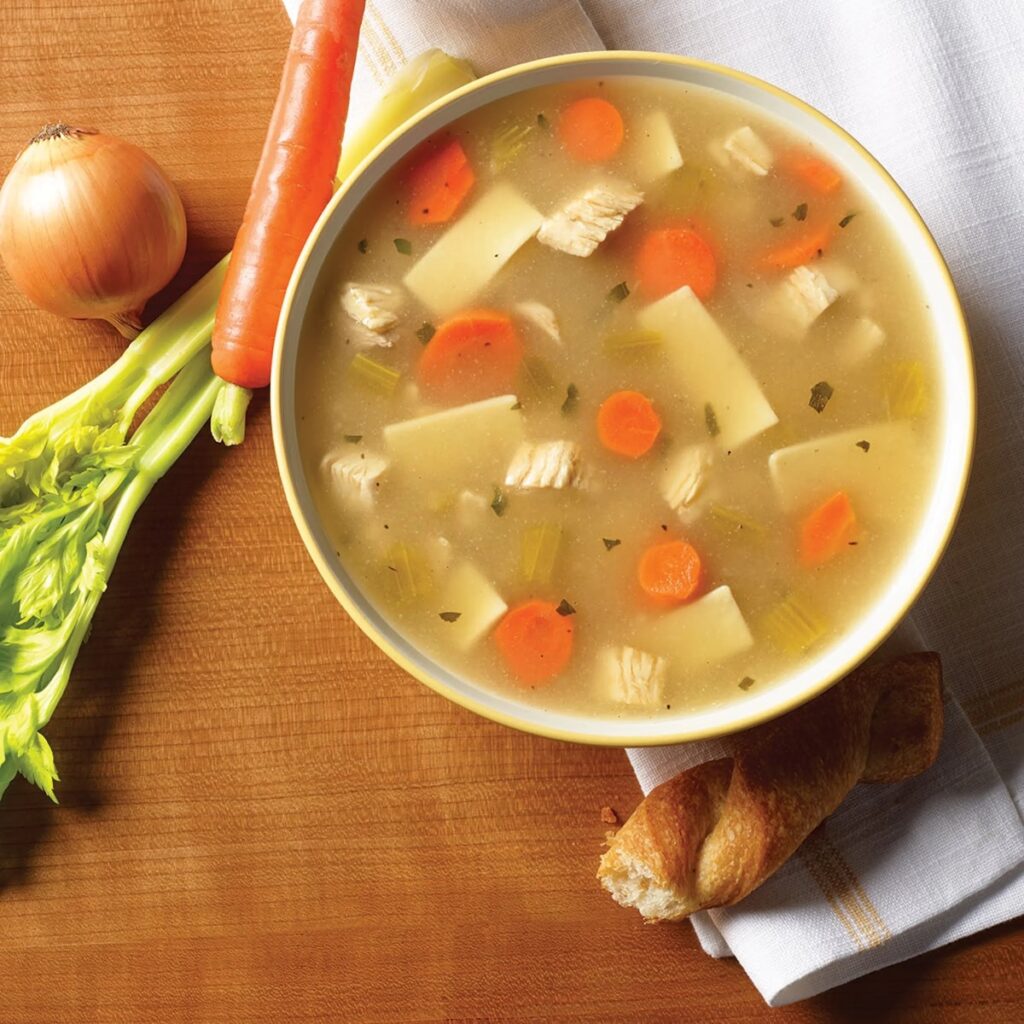 Feel a cold coming on? Sick and tired of being sick? It's time for a warm, comforting mug or bowl of soup. Soups are full of soup-er cold and flu fighting ingredients that will help you hydrate and boost your immune system.
Soups packed with veggies, beans, and high-fiber whole grains offer healthy nutrients to fuel your immune system and get well soon. Soups with herbs and spices can help alleviate sinus pressure and congestion.
While soup alone won't cure your cold, broth-based and veggie-rich soups will get you feeling better fast. Plus, when you have low energy, soups are easy to prepare. Like a warm hug on a cold day, soups are soup-er duper health heroes. Simply, sip and slurp your way to wellness with these best soups for a cold.
What Soup is Best for a Cold?
When it comes to which soups are best for curing colds, you have choices. Bone broths and broth-based soups like chicken noodle soup and ramen will keep you hydrated, plus, they're packed with nutrients, relieve congestion, and taste delicious. Staying hydrated with liquids like water and soup is key to getting better quickly.
Slurp up feel-good soups, stews, and chowders and pair them with hearty breads and fluffy biscuits for a complete meal. Can't decide? Try our soup samplers — all shipping nationwide on Goldbelly! Shop the soup sale now and get well soon!