THESE STELLAR SIDE DISHES JUST MIGHT STEAL THE SHOW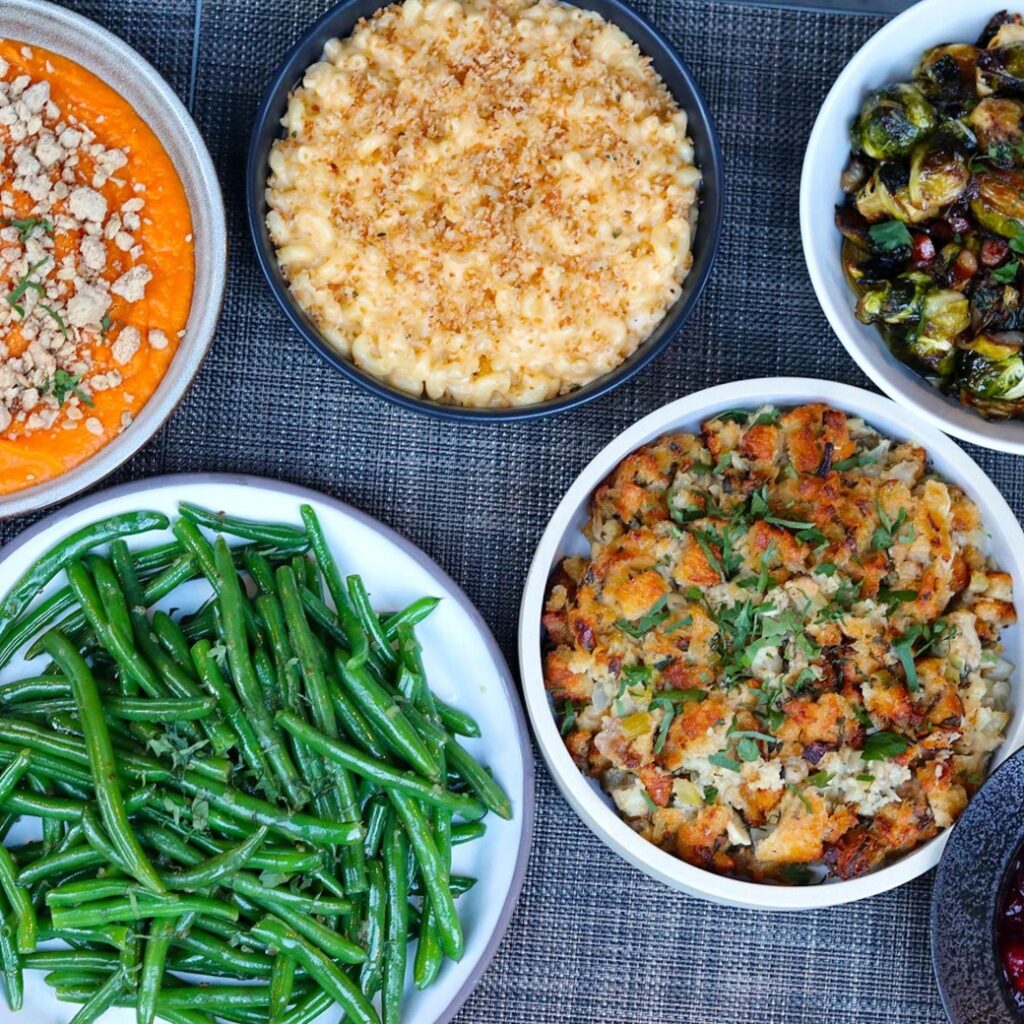 Turkey may be the Thanksgiving dinner centerpiece, but it's not Thanksgiving without the sides! Popular Thanksgiving sides can run the gamut from no-frills mashed potatoes & gravy to old-school green bean casserole, and they can also reflect the region, like Southern staples including biscuits, cornbread, and mac & cheese. The best part about Thanksgiving sides? You really can't go wrong! This year, there's no need to make them from scratch – some of the best Thanksgiving sides you'll ever try are shipping straight to your door on Goldbelly, and they're bound to become new Thanksgiving traditions!
READ MORE: THE BEST THANKSGIVING DINNER IDEAS
READ MORE: WHAT IS A TURDUCKEN, EXACTLY?
Thanksgiving Side Dishes to Impress
If you're looking for more extraordinary Thanksgiving sides, you can find a wide variety here. And that's just the beginning: from Turkeys & Turduckens to picture-perfect Thanksgiving Pies, the finest Thanksgiving foods in America are all shipping to your door in time for the holiday!