THESE THANKSGIVING DINNER KITS DO THE WORK FOR YOU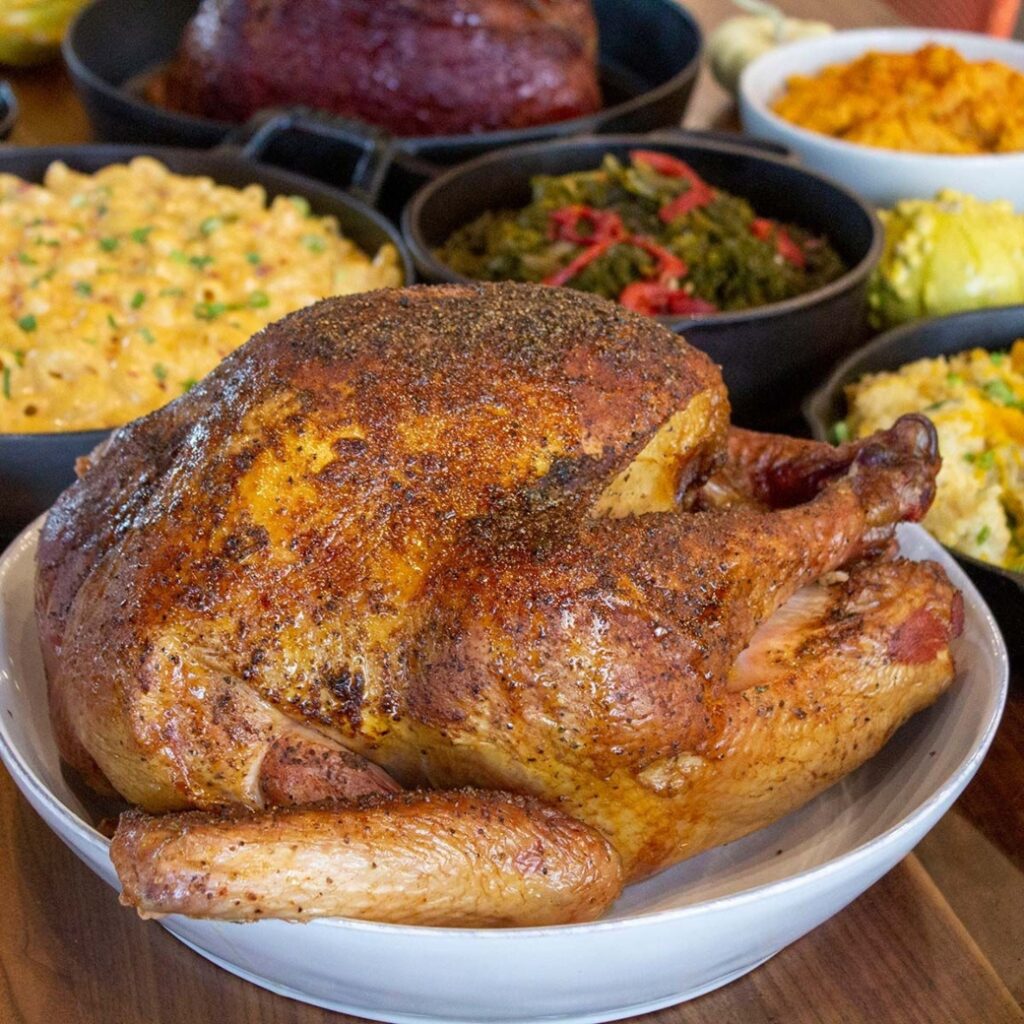 Feast mode: activate! Thanksgiving is almost here, and that means it's time to start thinking about Thanksgiving dinner ideas. Because Thanksgiving is all about the food, it's easy to get so wrapped up in cooking the perfect meal (or thinking about what to bring to Thanksgiving dinner) that you forget to actually enjoy the meal itself
There's another option to toiling all week over turkeys, side dishes, and dessert: Goldbelly's Thanksgiving Dinner Kits! Prepared just for you and your loved ones by some of America's most legendary restaurants and food makers and shipping straight to your Holiday table, most of these kits include fresh-roasted turkey (in some instances smoked or deep-fried turkey) and some of the best Thanksgiving sides you'll find anywhere, and some are more non-traditional Thanksgiving dinners. For kits where dessert isn't included, we've got you covered in that department, as well.
READ MORE: THE BEST THANKSGIVING SIDES
READ MORE: MUST TRY PIES FOR THANKSGIVING
READ MORE: WHAT IS A TURDUCKEN, EXACTLY?
Turkey Dinner Ideas
Non-Traditional Thanksgiving Dinner Ideas
But this is just the tip of the Turkey Day iceberg! Start your meal off with some delicious Thanksgiving appetizers. You can find whole uncooked, fresh-roasted, deep-fried, or smoked turkeys as well as that legendary mashup called the Turducken here. Here are all the essential side dishes from mashed potatoes to mac & cheese to sweet potato casserole. And on the dessert front, click here for iconic Thanksgiving pies, and here for Thanksgiving desserts that aren't pie.