THESE SHOWSTOPPING DESSERTS ARE BOUND TO BECOME NEW HOLIDAY TRADITIONS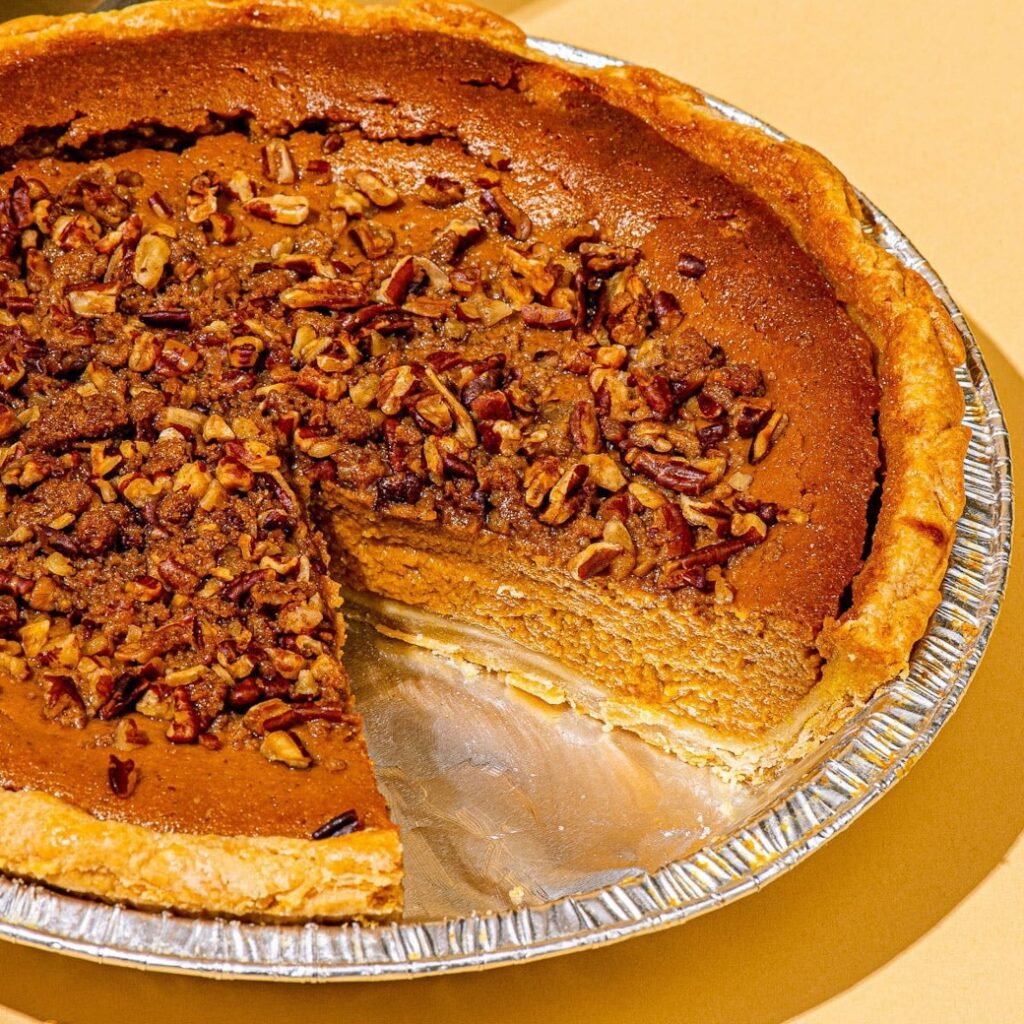 Thanksgiving isn't Thanksgiving without the pie! Turkey, stuffing, and cranberry sauce might be well and good, but if you don't save a little stomach space for pie, you're just not doing it right. The most popular Thanksgiving pies may be the classic apple pie and pumpkin pie, but those are just the tip of the pies-berg. America's best pies for Thanksgiving, from some of the country's most acclaimed bakeries, are being shipped to your door in time for the holiday, and these are some of our favorites.
READ MORE: THE BEST THANKSGIVING DINNER IDEAS
READ MORE: THE BEST THANKSGIVING SIDES
READ MORE: WHAT IS A TURDUCKEN, EXACTLY?
Thanksgiving Pies That will Definitely Impress Your Guests
Pie may make for a great Thanksgiving dessert, but it's not the main course! Shop all Thanksgiving foods here, all Turkeys & Turduckens here, Thanksgiving side dishes here, and click here for even more Thanksgiving desserts – including the legendary pecan pie-meets-pumpkin pie-meets-spice cake PieCaken.