NOT ONLY ARE THESE SWEETS DELICIOUS, THEY'RE KOSHER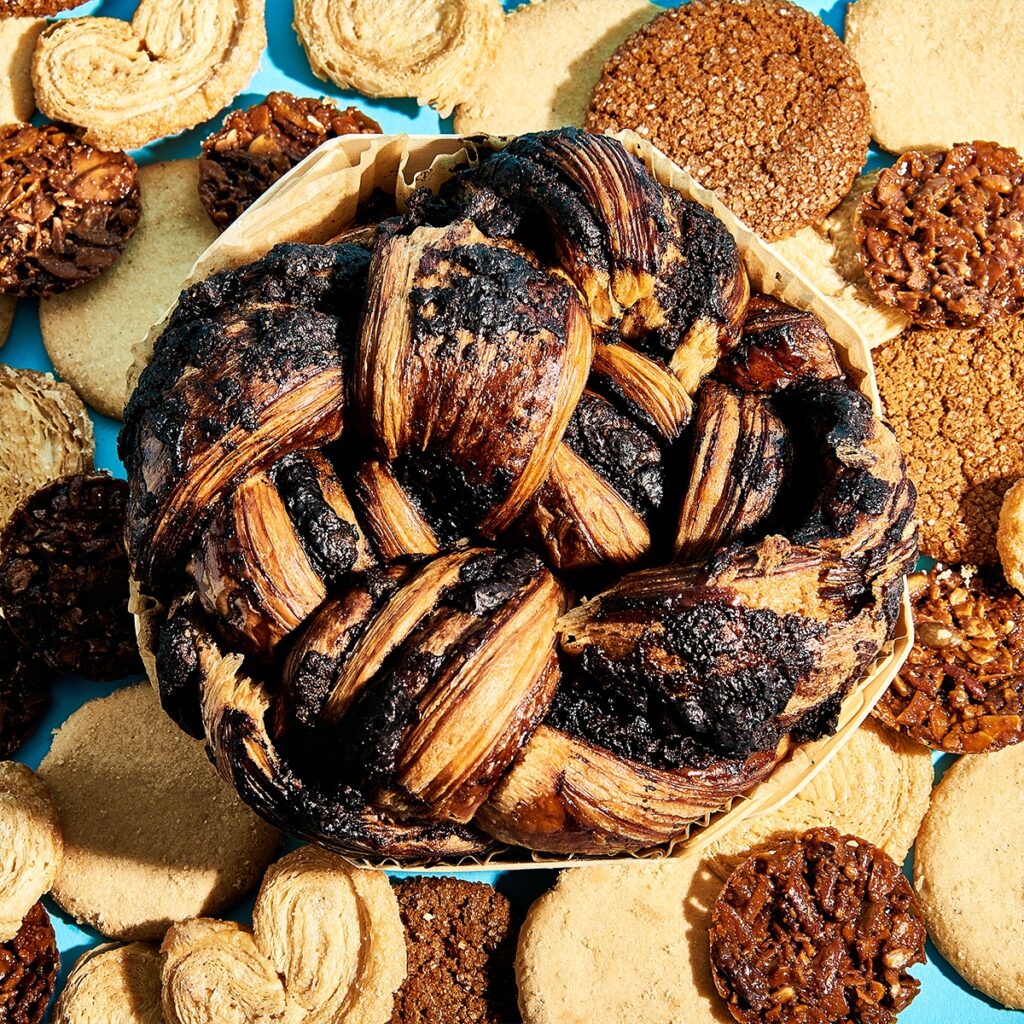 If you keep kosher, tracking down the perfect foods for every occasion can be a challenge. But thankfully, there's no shortage of certified kosher desserts out there – and not only are they definitely not the same-old-same-old, they're also shipping nationwide.
What is Considered a Kosher Dessert?
When we say that a food is kosher, we mean that it has been certified kosher by an organization like the International Kosher Council, and prepared according to Jewish dietary law. There are many kosher dietary rules and regulations, many of which pertain to the types of meat that can be eaten and how the meat is prepared.
Meat and dairy products must never be mixed (if a food contains neither meat nor dairy it's called pareve), challah and other breads must not contain dairy, and all cakes and pastries must be prepared under strict supervision. These kosher desserts all fit the bill.
Please note that for this article's purposes, we're not referring to kosher for Passover foods, which must adhere to an additional set of rules.
The Best Kosher Desserts
Babka
Babka is a sweet, buttery, braided loaf of brioche-style bread that's swirled with chocolate or cinnamon sugar, and it's a perfect treat for any time of day, eaten hot or cold. It's equally ideal paired with coffee for an indulgent breakfast or for a High Holiday dessert. Here are three delicious babkas shipping nationwide from NYC:
Read More: What is Babka?
Rugelach
Rugelach is a small treat that originated in Central Europe, made by rolling up dough – usually enriched by sour cream or cream cheese – with chocolate, cinnamon, nuts, fruit preserves, or poppy seeds. Like babka, it's a great anytime snack and an ideal addition to a dessert platter.
Black & White Cookies
Black & White Cookies are soft, cakey cookies that are topped with half chocolate, half vanilla fondant or icing. They usually come in a couple sizes, and are a New York specialty.
Read More: Black and White Cookies: What Are They?
Cheesecake
Classic New York cheesecake is a rich, creamy, luscious cake made with plenty of sweet cream cheese, and the bottom crust is usually made with graham cracker. It's a truly indulgent dessert that's one of the most delicious foods on earth, and two of New York's most legendary cheesecakes come from Junior's Cheesecake and S and S Cheesecake.
Hamantaschen
Hamantaschen is a triangular cookie that's traditionally associated with the holiday of Purim. The cookie itself is crumbly and buttery, and the middle is filled with a wide variety of fillings from traditional poppy seed and prune to apricot jam, sweet cheese, and chocolate. Bakeries that make great hamantaschen include:
Cakes
Not all great kosher desserts are traditional Jewish sweets! Lots of great bakeries, donut shops, and even ice cream stands are certified kosher. These cakes are all kosher, popular, delicious, and shipping nationwide.
Ice Cream
There's no shortage of great kosher ice cream out there!
Chicago's Capannari Ice Cream churns up flavors including Black Raspberry Chip, Cake Batter, and Double Chocolate Peanut Butter Cup
New York's Elegant Desserts ships fun ice cream "donuts"
New York's JARS by Dani makes beautiful ice cream cakes (as well as cake jars)
Pies
If you're looking for a great fruit pie for your next gathering, look no further than New York's William Greenberg Desserts, beloved by New Yorkers since its founding in 1946. They're shipping kosher pies in flavors including:
Doughnuts
To satisfy any doughnut craving, Brooklyn's renowned Dough Doughnuts is freshly frying some of the city's very best doughnuts, and they're all kosher! They're big, fluffy, brioche donuts, and flavors include blueberry lemon with oat crumble, cafe au lait with pecan streusel, and strawberry shortcake.
Cookies
No matter what type of cookie you're in the mood for, you can't go wrong with these beloved kosher cookies, all shipping nationwide:
Halva
Halva is a sweet, dense treat made from sesame seeds that has a texture that's similar to fudge, but it's more crumbly. New York's Seed + Mill is putting a unique spin on this traditional Middle Eastern sweet by crafting halva in flavors including pistachio, dark chocolate & toasted coconut, and cardamom.
Read More: The Best Jewish Foods for the High Holidays
This is only the beginning – discover even more certified kosher desserts that are shipping nationwide on Goldbelly!