THE MOST LEGENDARY FRENCH MACARON COOKIES YOU MUST TRY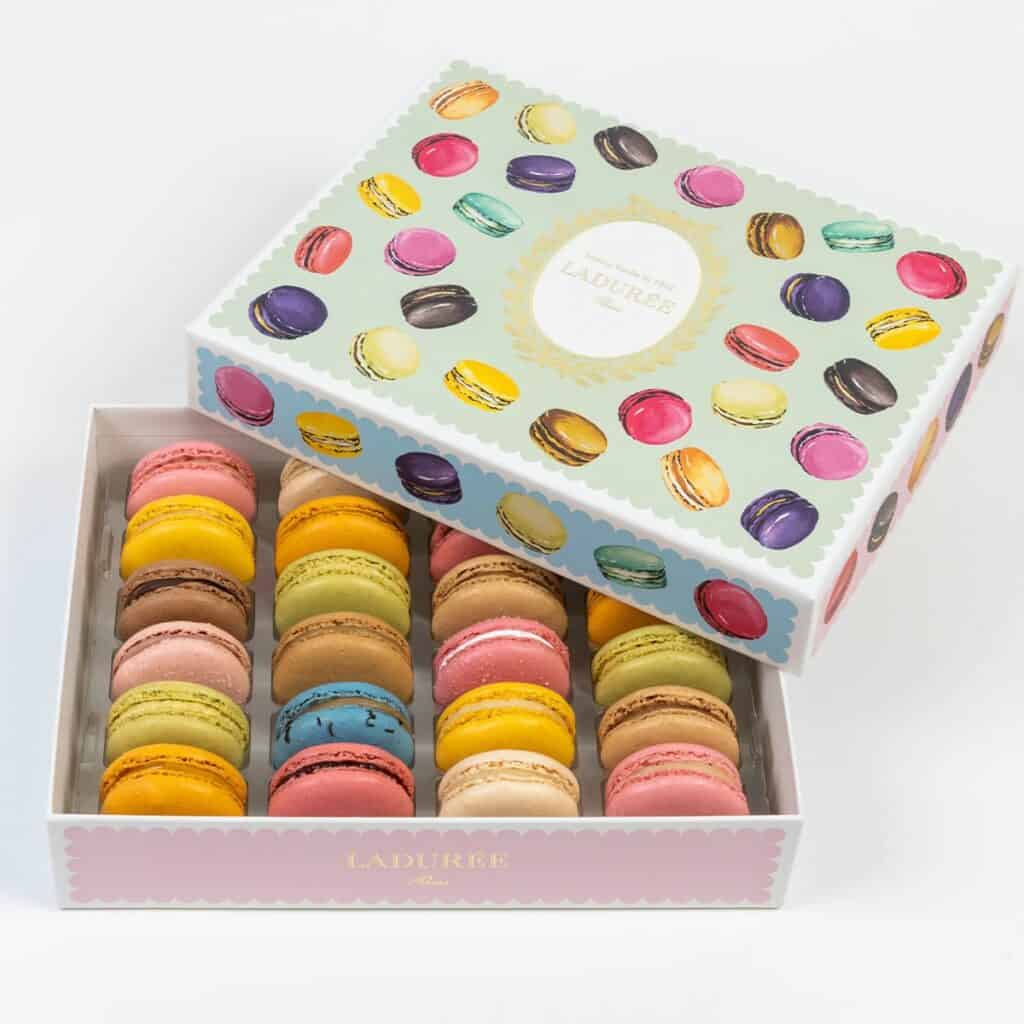 Macrons are petit, colorful French meringue sandwich cookies. Recognizable for their smooth top and ruffled "foot," macarons (pronounced mac-ah-ROHN) are made in many colors. These cute and round cookies come in a variety of flavors like chocolate, pistachio, and raspberry.
Macarons have become ubiquitous at bakeries, confectioners, sweet shops, and restaurants around the world. Therefore, you might wonder which brand is famous for macarons? There are several famous macaron makers.
Macarons are not to be confused with macaroons, which are dense coconut cookies. They have similar ingredients but a totally different look and taste. Macarons are made from whipped egg whites, almond flour, sugar, and vanilla. These light and airy cookies are gluten-free and kosher.
Read More: Macaroon vs Macaron
What are the Best Macarons?
We have searched worldwide and sampled the best macarons. Here's our favorite classic and creative French cookies.
Read More: The Best Macaroons
When it comes to classic French cookies, don't macaron choice. Ship sensational sweets like petit and colorful French macarons (and their coconut cousin, macaroons!) to your sweetie, coworkers, food explorers, and yourself nationwide on Goldbelly!