EVERYTHING YOU NEED TO KNOW ABOUT KNISH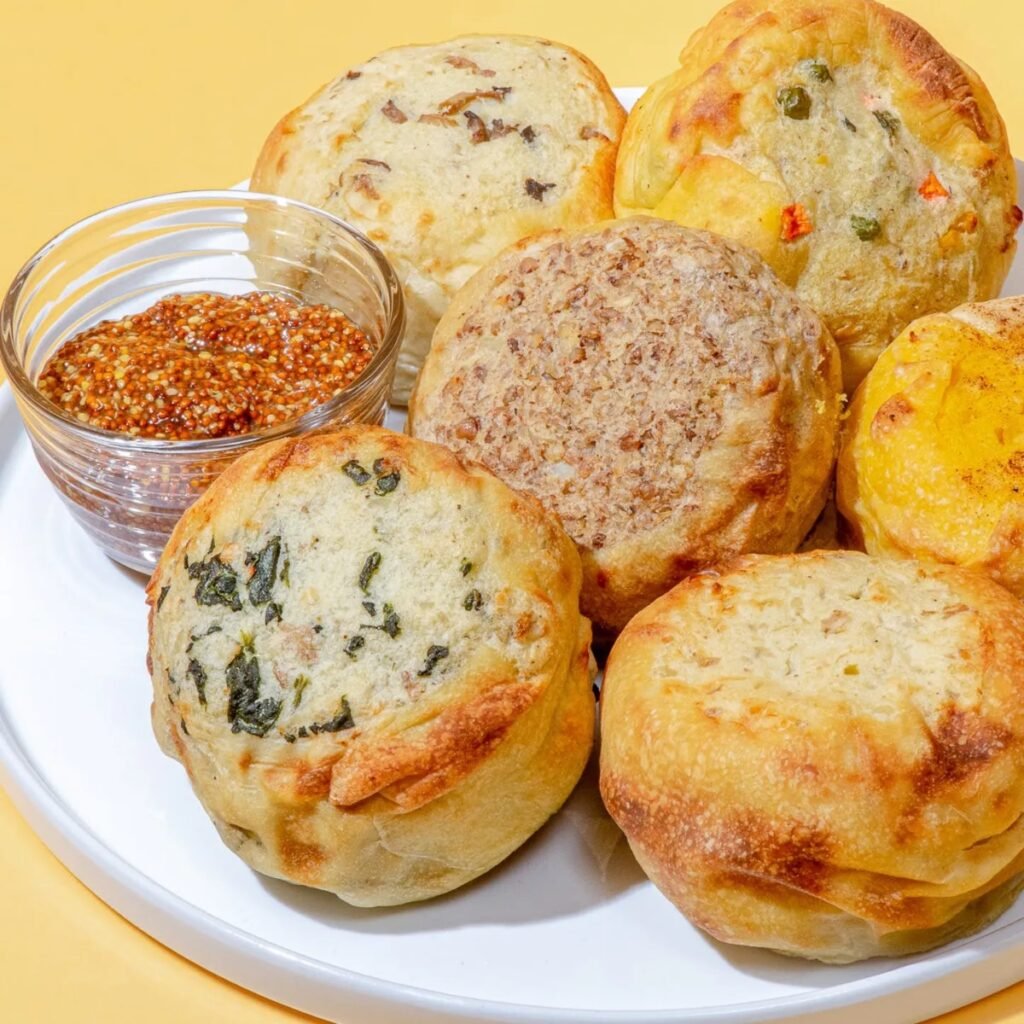 Knish is a classic baked or fried Jewish street food. Traditionally, knishes are mashed potatoes or kasha (roasted buckwheat grain) wrapped in a thin layer of dough. This hearty kosher comfort food has modern variations, including pizza, sweet potato, and sweet cheese with fruit.
A staple of Jewish delis, a knish (pronounced KA-nish) is a carb-heavy turnover pastry. They are either round and baked or square (known as Coney Island knish) and fried golden brown. There's an entire book devoted to this kosher treat: Laura Silver's Knish: In Search of the Jewish Soul Food).
What is a Knish Made Of?
What's a knish made of, you ask? They are made of a few simple, yet satisfying, ingredients. The dough is typically made from flour, olive oil, salt, cold seltzer water, and apple cider vinegar. Ingredients for the filling depend on what flavor you're making. Traditional knish is made with:
Russet potatoes
Salt
Diced onions
Garlic
Kasha
Pepper
Knishes are traditionally a Ukrainian, Swedish, and Polish street food. They were brought to New York City's Lower East Side by Ashkenazic Jewish immigrants in the early 20th century. The name for these delightful potato pockets is Yiddish and comes from the Polish word knysz (knish).
What Does a Knish Taste Like?
A knish tastes like a potato filled pastry. It's a perfect pouch of smooth, creamy mashed potatoes with a hint of onion. They are soft in the center and slightly crispy on the outside. While round ones come in a seemingly endless variety of flavors, the square ones are almost exclusively filled with potatoes.
How Do You Eat a Knish?
Whether you prefer round, baked flaky knishes or square, fried, crispy-on-the-outside and soft in the middle knishes, each is delightful. They can be served warm or at room temperature. They are usually served with a side of spicy mustard.
Knishes are traditionally eaten as a snack. Also are delicious as an appetizer, party food, and as a side served with soup or a sandwich. They can be frozen and reheated.
What is the Difference Between a Knish and a Pierogi?
Knish is a type of pastry, like empanadas and samosas, whereas pierogi are dumplings. Knishes are made with a thin dough, often phyllo dough, while pierogi are made with a thicker, noodle-like dough. Both can be filled with similar savory or sweet fillings like potato, cheese, and spinach.
Read More: What is a Bialy?
Most Famous Knishes
The most famous knishes come from delis in New York City's Lower East Side. Historic delis have been perfecting these pockets of potato goodness for more than a century.
Knish us! The best bakeries, delis, and restaurants are shipping the most legendary knishes nationwide on Goldbelly!