ANY WAY YOU SLICE IT, THESE ARE THE MOST FAMOUS PHILLY CHEESESTEAKS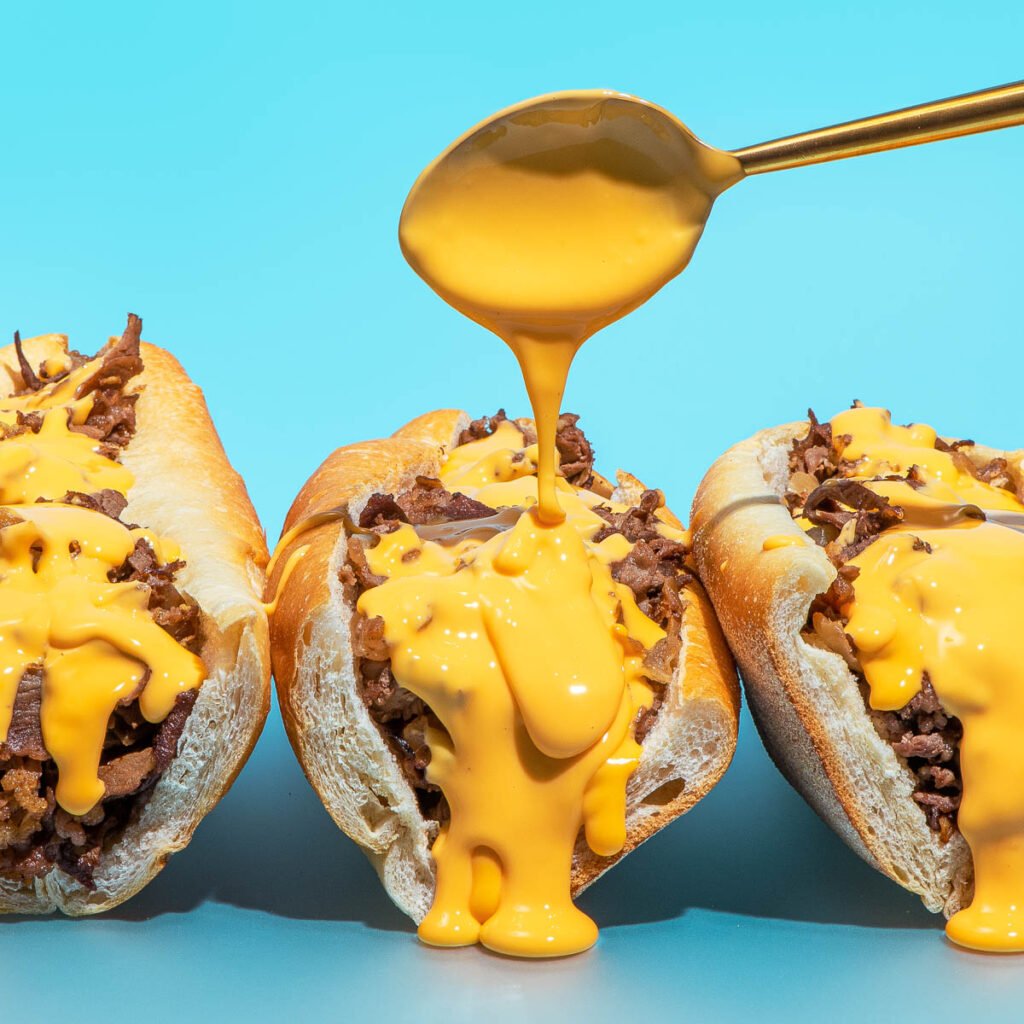 For decades, Philadelphia has steak-ed a claim to having one of the most iconic sandwiches ever. The city's freshly grilled steak sandwiches with cheese and onions are synonymous with Philly. These beefy sandwiches are one example of the city's long history of making superlative food.
Whether it's game day or every day, the Philly cheesesteak is always a winner. It's time to assume "the Philadelphia lean" and take a bite into the best cheesesteaks in Philadelphia.
What is a True Philly Cheesesteak?
A true Philly cheesesteak has a pile of thinly sliced beef, typically sirloin or chipped beef, that is cooked on a flat-top griddle. The beef is on an untoasted torpedo (submarine) roll that is crusty on the outside and soft on the inside. Cheesesteaks are served "wit" or "witout" grilled chopped white onions and American, Provolone, or Cheez Whiz.
Read More: What is a Philly Cheesesteak: The Ultimate Guide
What is The Most Famous Philly Cheesesteak?
The most famous Philly cheesesteaks are the ones that come from Philadelphia. Pat's King of Steaks is credited with inventing the first steak sandwich in the 1930s. It was made on a roll with beef sliced paper thin. Two decades later, a Pat's King of Steaks employee added Provolone cheese. Since then, Pat's King of Steaks has had many competitors who vye for the title of best Philly cheesesteaks.
The Best Cheesesteaks in Philly
Make no mis-steak, the City of Brotherly Love has some of the steak sandwiches with melted cheese and caramelized onions.
Other Famous Cheesesteaks
You don't have to travel to Philadelphia to enjoy the best cheesesteaks. Restaurants in New York, New Jersey, and beyond are also handcrafting some of the most sizzling cheesesteaks in the world.
Get wit it. Order the best Philly Cheesesteaks that are shipping nationwide on Goldbelly!