EVERYTHING YOU NEED TO KNOW ABOUT PANETTONE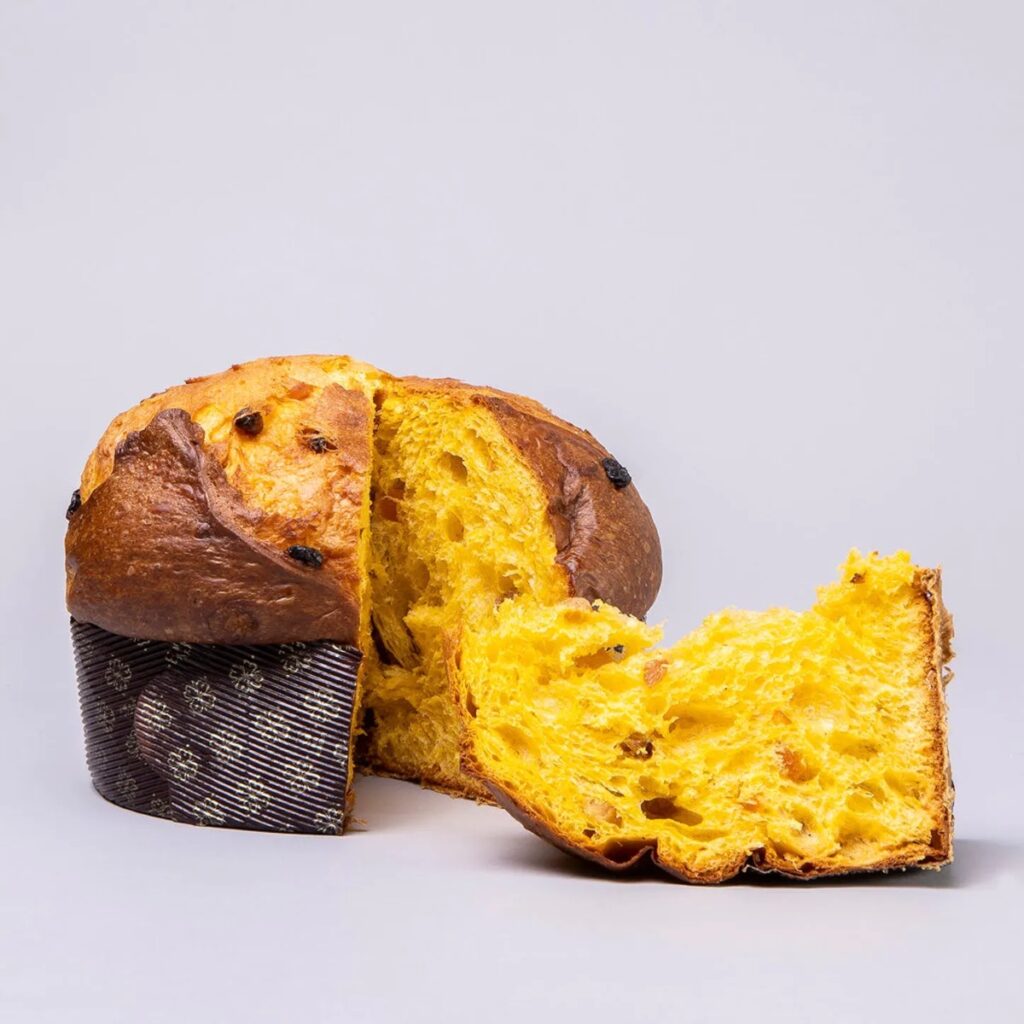 Panettone is an iconic Italian sweet bread that looks like a tall cake. Panettone is delicious year-round, but it is traditionally served at Christmas and New Year's. Italian bakeries bake thousands of panettone each holiday season.
What is Panettone and How is it Made?
Panettone is an Italian sourdough yeast-leavened sweet bread from Milan, Italy. The sweet bread's name is derived from pan del Ton, Italian for "Toni's bread." It is traditionally made with rum-soaked raisins and citron. 
This Italian pastry has been eaten since the Middle Ages. True panettone is authenticated by the Italian government to ensure it's made the traditional way with 16% butter and 20% candied fruit.
Ubiquitous at Christmastime, this iconic Italian dessert takes several days to make. First, the dough is cured and then it is proofed for two to three days. Then, dried citrus fruits and raisins are added. The result post-baking is a light and fluffy cylindrical sweet bread with a domed shape that is taller than its width.
Panettone is not to be confused with pandoro. Pandoro is an Italian sweet bread from Verona that resembles the Italian Alps in shape and look. Pandoro is a tall, eight-pointed star-shaped cake dusted with icing sugar.
Read More: WHAT IS A CANNOLI?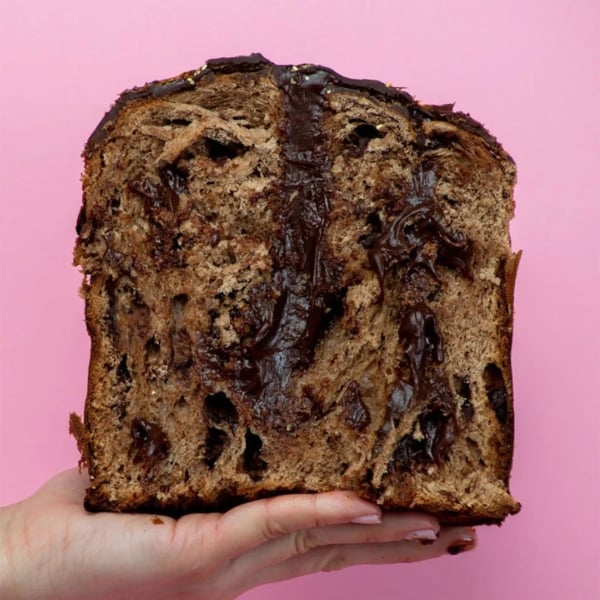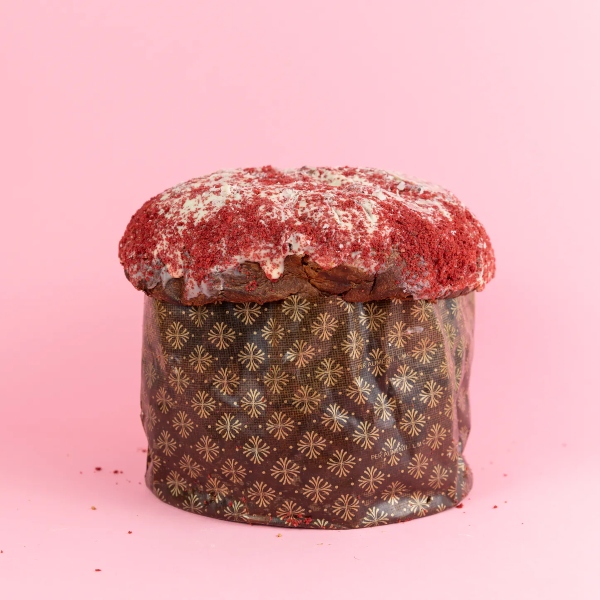 How to Eat Panettone
Panettone is often sold festively wrapped in cellophane or in a box. First, unbox and unwrap the bread. The round pastry typically has a paper wrapper covering its sides. Use a serrated knife — the same you would use to cut bread — to cut the loaf.
Start from the center and slice like you would a piece of pie. It can be tricky to cut panettone, so aim for tall, thin, triangular slices. It may be easier to cut when the paper liner is still on it. Be sure to remove the paper before serving.
Panettone is traditionally served alone as a dessert with a glass of sweet wine. It can also be served with mascarpone, crème anglaise, or Nutella. Many Italians enjoy a slice of panettone as a snack and even toasted panettone for breakfast during the holidays. Wrap up any leftovers to keep the air out. When stored properly panettone can stay moist and fresh for at least one month.
How to Pronounce Panettone
Panettone is a four-syllable Italian word. Panettone is pronounced pan-net-TOW-neh, with the emphasis on the third syllable.
Where to Buy Panettone: Most Famous Panettones
Doughn't you know we love sweet breads? The most famous panettones are shipping nationwide on Goldbelly!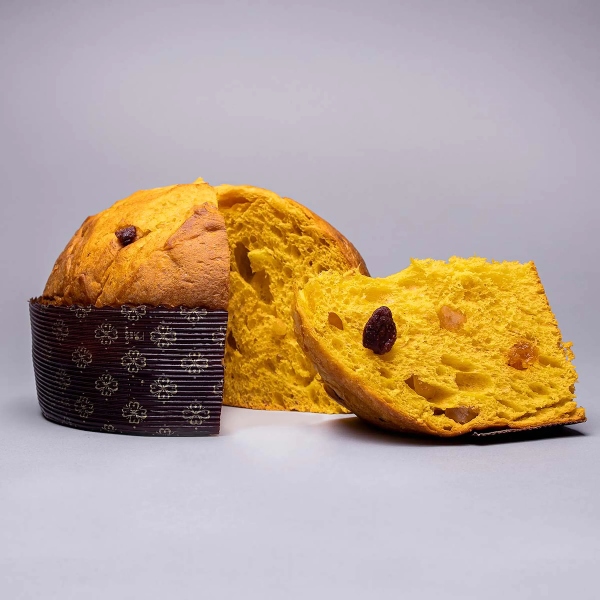 Authentic Award-Winning Panettones: Olivieri 1882
Since 1882, the Olivieri family has been making award-winning panettones. Their panettones are made from natural sourdough that has been through a 48-hour double fermentation. Made in Arzignano, Italy, the family's classic panettones have been recognized by the Gambero Rosso food guide and won the 2019 International Great Taste Awards in London.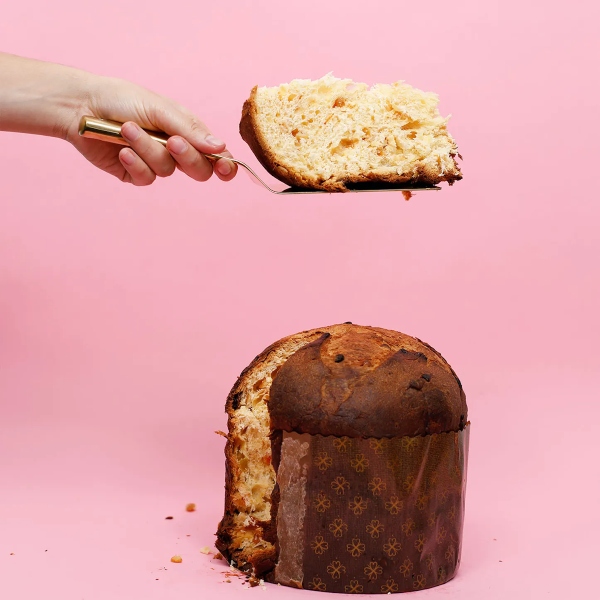 Traditional Milanese Panettone: Settepani Restaurant & Bakery
Opened in 1992, New York City's Settepani Restaurant & Bakery has made its panettone with dough that is nurtured for three days. Settepani Restaurant & Bakery's Traditional Milanese Panettone is flavored with honey and orange and dotted with raisins and candied fruits. The Italian bakery also has creative panettone flavors that include: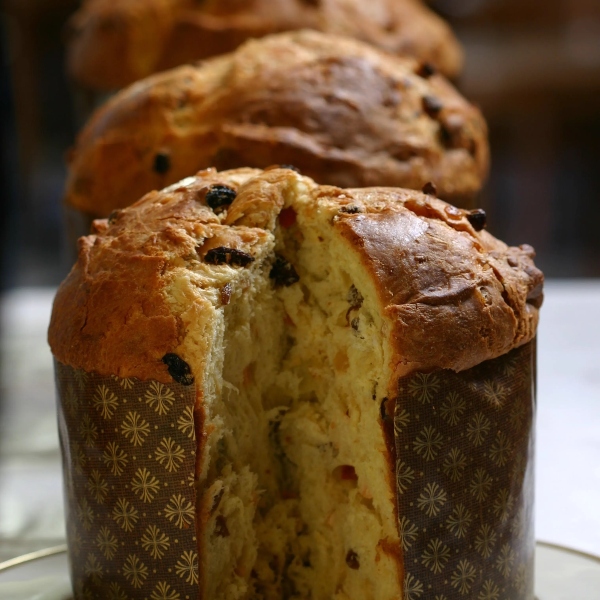 Classic Handmade Panettone Alto: Ferrara Bakery
Since 1892, the famed bakery in NYC's Little Italy has been making classic Italian desserts like Panettone Alto. Ferrara Bakery's Panettone Alto is a fragrant and fluffy sweet bread studded with raisins and candied fruit.
That's amore! The best bakeries and patisseries are shipping the most legendary Italian pastries like panettone nationwide on Goldbelly!