AMERICA'S FIRST PIZZERIA IS SHIPPING FROM NYC TO YOUR DOOR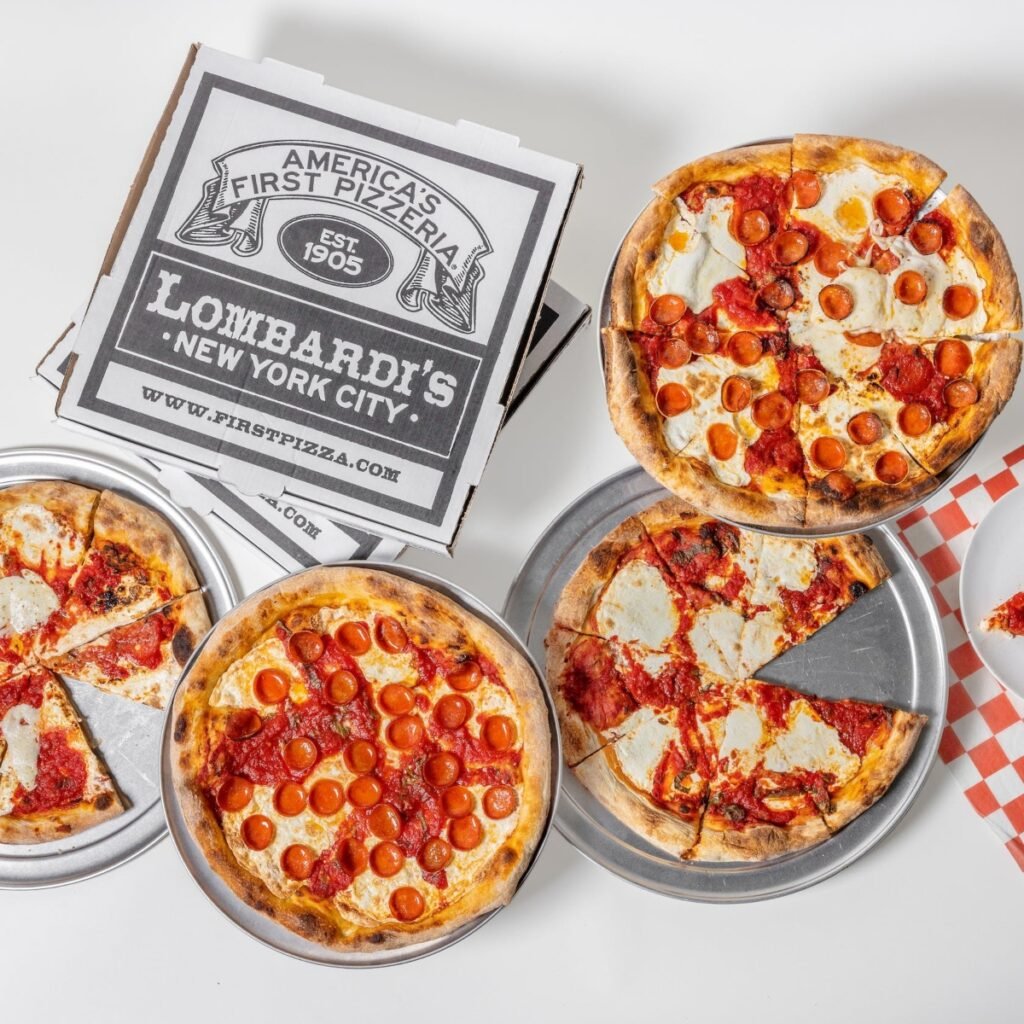 Lombardi's was granted the very first pizza license in America, giving it the bragging rights to call itself America's first pizzeria. And for the first time ever, Lombardi's Pizza is shipping nationwide with Goldbelly!
Back in 1905, a recent immigrant from Naples named Gennaro Lombardi began selling tomato pies to local factory workers from his grocery in New York City's Little Italy at lunchtime. Baked in a coal-burning oven, wrapped in paper, and tied up with string, these personal-size pizzas were a then-little-known regional specialty, but over the years they would grow in both size and popularity, turning into the big, cheesy New York-style pizzas we know and love today.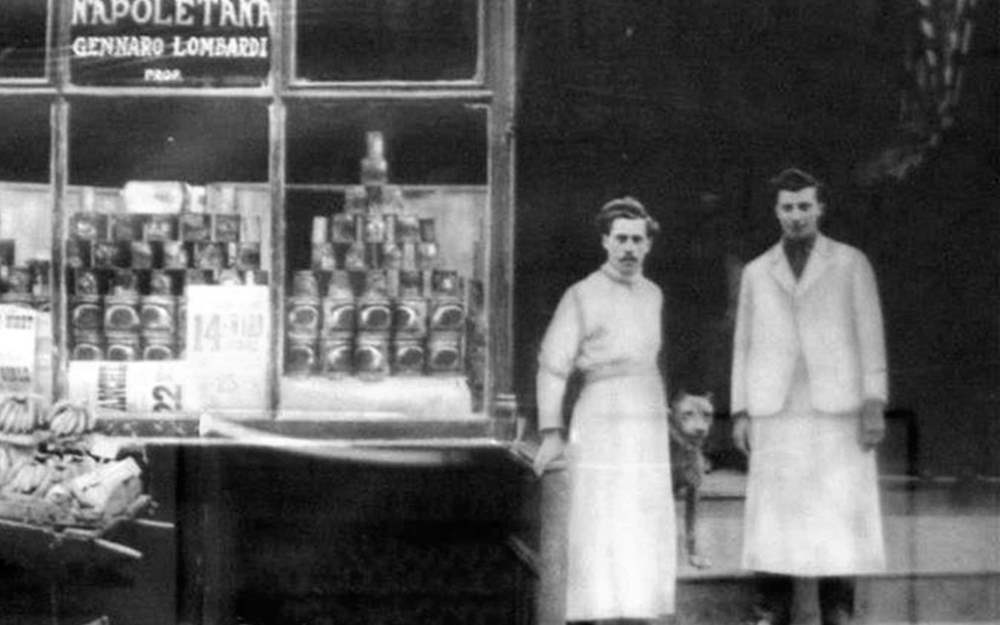 Lombardi's moved into a new location a few doors down on Spring Street back in the 1990s, but their pizza recipe has remained the same for decades, still faithful to the ones perfected by Lombardi all those years ago.
These pizzas start with fresh dough that's made daily. It's hand-stretched before being topped with fresh crushed San Marzano tomato sauce and slices of fresh whole-milk mozzarella, along with toppings including thick-sliced pepperoni. It's given a dusting of Romano cheese before being baked to melty, golden perfection.
When you order Lombardi's through Goldbelly, the pizzas are made to order and only partially baked before being placed into a pizza box, carefully packaged, and shipped fresh (never frozen) overnight to your door. Once you receive it, all you need to do is apply a little extra sauce and finish baking the pizza in your home oven.
The resulting pizza is exactly the same as the one that countless locals and tourists alike line up for on a daily basis in New York. Lombardi's Pizza is a true taste of history, and it's shipping straight to your dinner table!
Learn more about Lombardi's and place your order here – but supplies are limited! And while you're at it, discover all the amazing pizzas – from New York to Chicago to San Francisco and everywhere in-between – that are shipping nationwide on Goldbelly!