LET'S TACO 'BOUT THE MOST POPULAR MEXICAN PARTY FOODS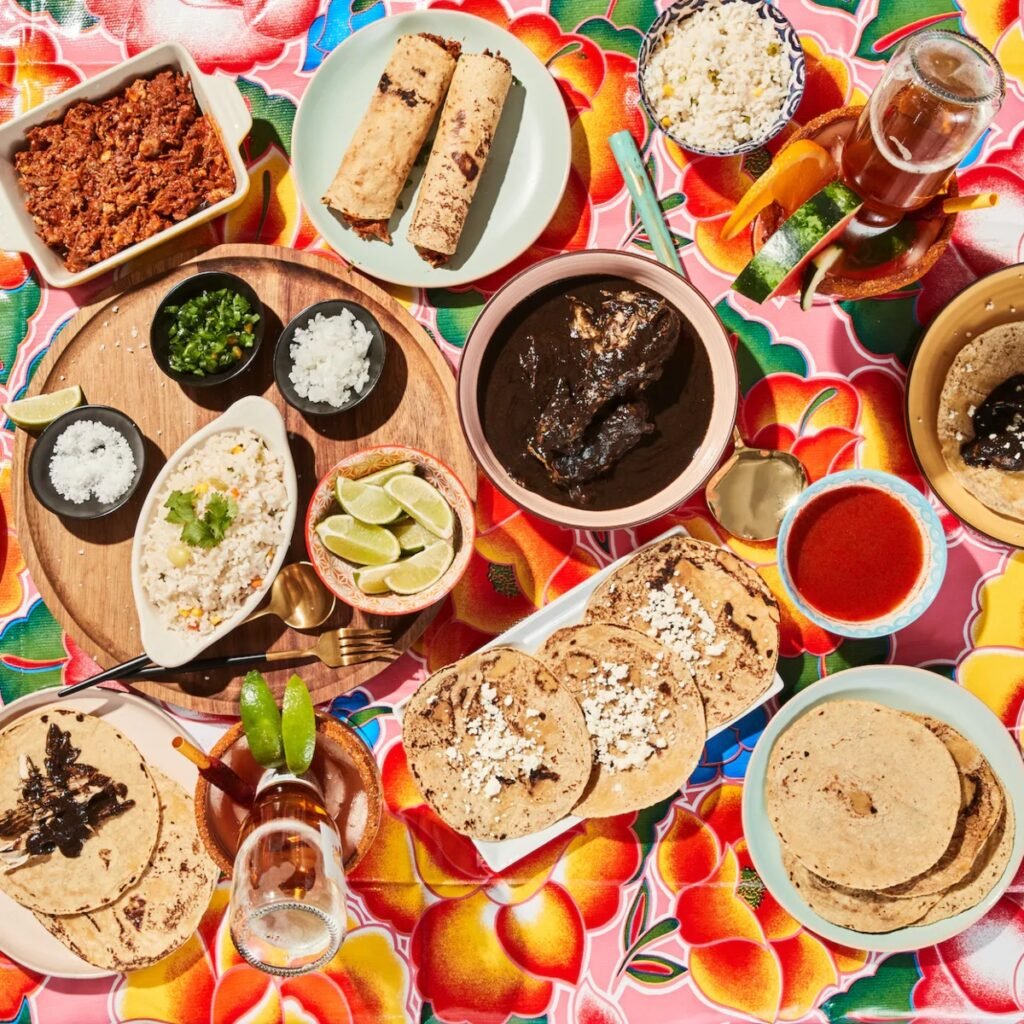 Cinco de May is more of a commercialized holiday in America than a major holiday in Mexico. This Mexican holiday is observed with fiestas and festive Mexican foods. Cinco de Mayo celebrates the Mexican army's victory over France at the Battle of Puebla on May 5, 1862.
From tamales to dips to Mexican margaritas and michelada (beer, lime juice, assorted sauces, spices, and chili peppers), get ready for Cinco de Mayo with popular Mexican food worth celebrating.
What Do You Bring to a Cinco de Mayo Party?
Food is the best thing to bring to a Cinco de Mayo party. We have mucho Cinco de Mayo party food ideas. Another popular thing to bring is refreshing beverages. Be the life of the party with drink mixes like:
margarita
michelada
beer
agua frescas (literally "fresh water")
jamaica (hibiscus)
horchata (a white rice and cinnamon drink)
Best Cinco de Mayo Food Ideas
From burritos to enchiladas to tacos, there are many Cinco de Mayo food options. The best Cinco de Mayo foods are Mexican dishes that are shareable. Examples include: dips like guacamole, queso, and salsa, DIY tacos, and desserts.
The most popular Mexican dishes are made even better when shared with friends. Check out our favorite Cinco de Mayo fiesta food ideas, including:
Tacos: Let's taco 'bout a fiesta
Whether you're looking for traditional barbacoa, carnitas, or al pastor tacos, no party is complete without tacos filled with protein and all the fixin's. Here are five terrific tacos.
Tamales: One hot tamale and tasty treat
Tamales are made of masa, a dough made of maize (corn) and stuffed with seasoned meat, pork, cheese, beans, veggies, or sweet fillings like coconut, raisins, and pineapple. Tamales are steamed in a corn husk or banana leaf.
Read More: What are Tamales: Explained
Burritos: Un-burrito-ble wrap stars
Give yourself a food hug. From breakfast burritos to chicken burritos to beefy burritos, this one one burritoful comfort food.
Margaritas & Micheladas: Get spirited
Shake it up at Cinco de Mayo classic margaritas made with freshly squeezed limes and lemons lightly sweetened with agave nectar. Cheers to Mexican drink mixes!
Desserts: Your party desserts them
Make Cinco de Mayo the ultimate cheat day with delicious desserts, including:
Sweet breads
Mexican hot chocolate
Dessert nachos
Churros
Tres leches cake
Have a grande Cinco de Mayo party. Stock up on Cinco de Mayo eats, treats, and drinks shipping nationwide on Goldbelly! Shop the Cinco de Mayo Sale now!