THESE SWEET TREATS ARE PERFECT FOR ANY BUNNY'S EASTER BASKET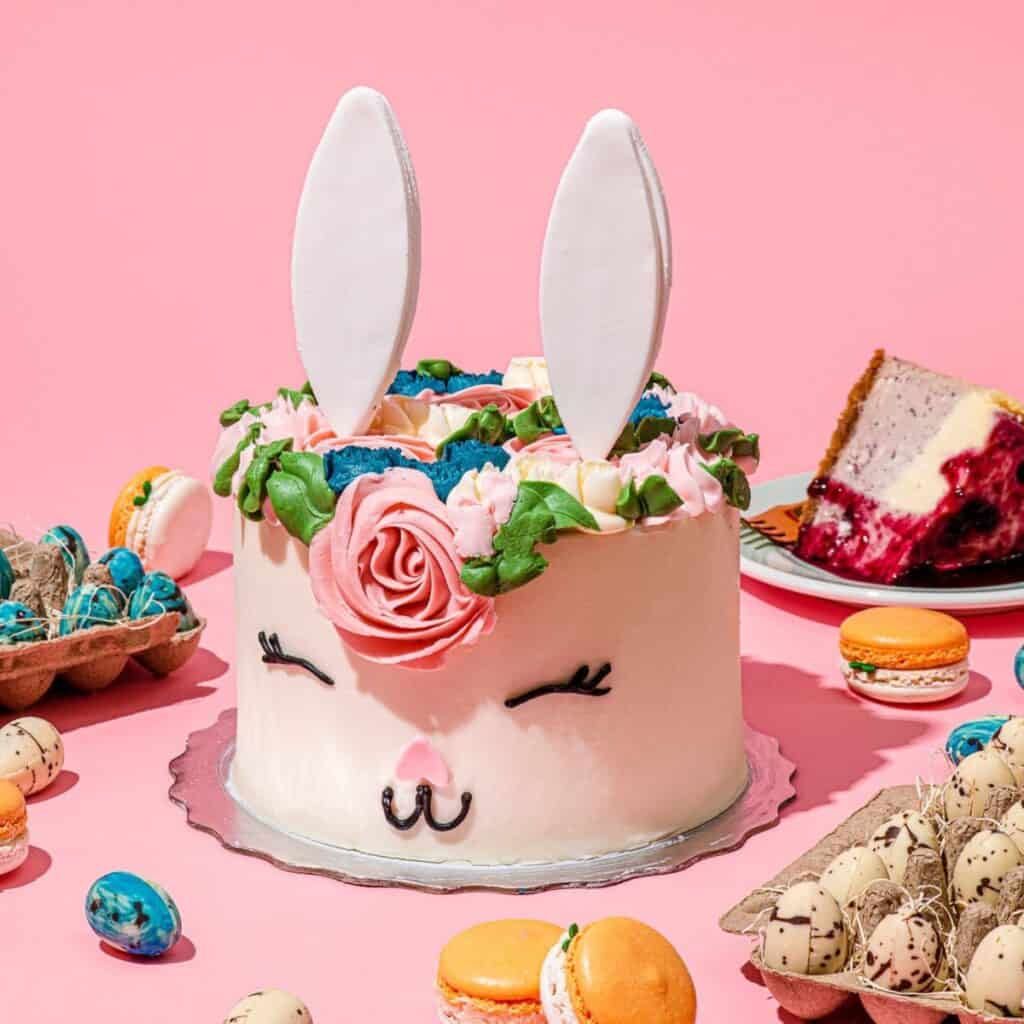 Easter may conjure up visions of springtime and bunnies, but for us, it's all about the sweets! While there will always be a place in our heart for Easter candy like jelly beans, Cadbury Creme Eggs, and Peeps, these convenience store treats never quite live up to how we remember them tasting in our childhood. Thankfully, there's a whole world of stunning Easter desserts handmade by some of America's top bakers!
What Desserts Do People Eat for Easter?
There aren't too many traditional Easter desserts, like, for example, Buche De Noel for Christmas. As long as it seems springy (and ideally incorporates some pastel colors), anything goes! That said, there are a handful of desserts that are usually traditionally enjoyed around Eastertime: 
Chocolate Bunnies
Chocolate Easter Eggs
Hot Cross Buns
Icing-Topped Easter Cookies
Simnel Cake (British fruitcake layered with marzipan)
Colomba Pasquale (Italian sweet bread similar to panettone)
Capirotada (Mexican bread pudding)
Festive Easter Cakes & Cupcakes
Fun & Fancy Easter Cookies
Yummy Easter Treats
When it comes to Easter, the more sweet treats the better – shop dozens of stunning Easter desserts. And that's not all: Find all of our Easter foods – both sweet & savory – here. Hoppy Easter!