NEW HAVEN IS HOME TO SOME OF THE BEST PIZZA IN AMERICA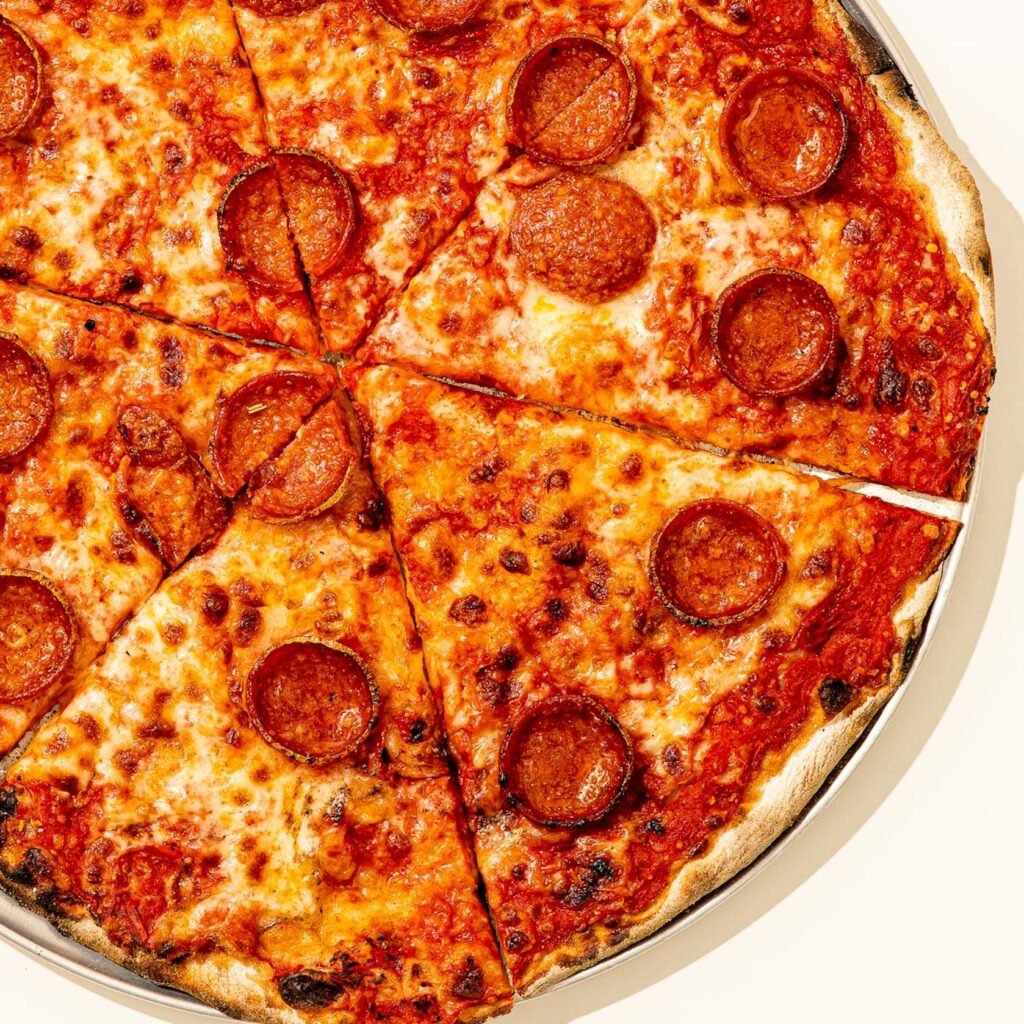 One of the great things about pizza is that as you travel around the country, you'll discover that many cities and regions have a style all to their own. There's New York-style, with its big, floppy slices. In Chicago, you'll find its famous deep-dish pizza as well as the lesser known thin-crust "tavern-style" pizza. Detroit-style pizza bakes up light, fluffy, and crispy-bottomed in a rectangular steel pan. And in New Haven, Connecticut, there's a pizza style that some say is the best of them all. Just don't call it pizza!
What is Apizza?
In New Haven, the purists call their homegrown style of pizza "apizza," (pronounced ah-BEETZ), based on an old Neapolitan dialect (nowadays, you'll see "apizza" used interchangeably with "pizza" there). At first glance, New Haven apizza may look similar to what you'll find in New York, but it differs from its neighbor to the south in several ways, which become evident as soon as you take a bite.
What is Different About New Haven Pizza?
Traditional New Haven pizzas are baked in a coal-fired brick oven, which results in a slightly charred crust. Coal burns hot and dry (as opposed to wood, which releases steam in the oven), so the resulting pizza has a slightly crisp bottom and a crust that has a pleasing chewiness.
Toppings are usually applied liberally, but if you order your apizza "plain" you'll find that your pizza will arrive topped with only tomato sauce – a testament to its history as a simple working man's food as well as the craftsmanship that goes into the crust. In New Haven, cheese isn't a default – it's a topping. Another popular New Haven pizza topping?
Diced clams,
along with some cheese,
garlic,
and (if you chose) bacon.
New Haven apizzas are also usually a bit oblong, and many New Haven pizzerias sell apizza in a few different sizes, big enough to feed any size group. Because they're not perfect circles, each slice may be a slightly different size.
What is the Difference Between New Haven and New York-style pizza?
If you visit a traditional New York pizzeria, you'll find that the vast majority of them bake their pizzas in an electric deck oven, as opposed to New Haven's traditional coal ovens (only a handful of NYC's oldest pizzerias, like Totonno's and John's of Bleecker Street, continue to use the cumbersome and labor-intensive coal ovens). New Haven apizzas also have a chewier, more charred crust than traditional NYC-style pizzas, and are more oblong in shape.
What's the Difference Between Neapolitan and New Haven Pizza?
Honestly, comparing New Haven and Neapolitan pizzas are like comparing apples and oranges. While New Haven pizza can of course trace its roots back to Naples – its most famous pizzeria is called Frank Pepe Pizzeria Napoletana, after all – all you need to do it look at the two to notice the differences.
Neapolitan pizzas – like the ones served at NYC's renowned Motorino – are smallish and baked in a wood oven; New Haven pizzas tend to be large and are coal-fired. Neapolitan pizzas have a large, puffy outer crust and a softer crust overall due to a dough that has a higher hydration; New Haven pizzas tend to have a narrower, more charred outer crust and a chewier, crisper crust overall because of a lower-hydration dough. And as opposed to the thorough coating of grated or sliced aged mozzarella on New Haven pizzas, Neapolitan pizzas tend to be dopped with dollops of fresh mozzarella.
Read More: Guide to Regional Pizza Styles
Most Famous New Haven Apizzas
If you visit New Haven on a mission to try its most famous apizzas, then you absolutely need to visit the "holy trinity": the aforementioned Frank Pepe's, which was founded in 1925 and has since opened locations throughout the East; Sally's Apizza, which was founded just up Wooster Street in 1938 by Salvatore "Sally" Consiglio (Frank Pepe's nephew); and Modern Apizza, founded in 1934 on nearby State Street. Relative newcomer BAR should also be in any conversation of New Haven's best pizza (try its famous mashed potato & bacon pizza).
If you want to try the best New Haven-style pizza without taking the trip to Connecticut, however, some of the top apizzas are shipping straight to your door!