THESE DELIS RISK IT FOR THE BRISKET TO SERVE THE VERY BEST HOT PASTRAMI SANDWICHES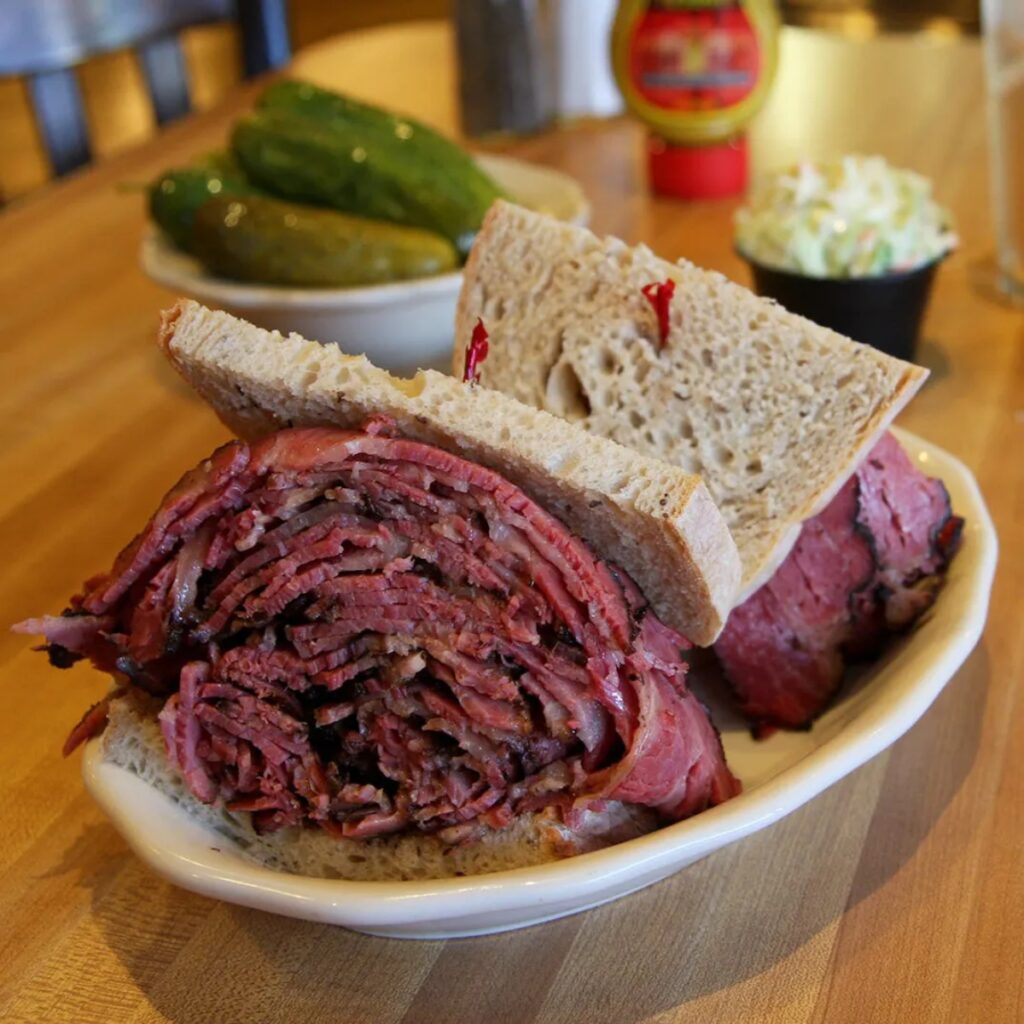 When you're hungry and hankering for a deli sandwich, there's nothing like a pastrami on rye. This iconic Jewish sandwich is the stuff deli dreams are made of. Pastrami is a labor intensive affair that, when done right, is pure perfection.
Pastrami is a brined and partially dried brisket that is seasoned with herbs and spices before being smoked and steamed. The highly marbled beef comes from the deckle (a shoulder cut) or the navel (right below the ribs). It's juicy, salty, rich, and an essential Jewish deli staple.
Pastrami is served as a simple sandwich, but we've been known to eat it by the slice. One bite of these legendary Pastrami Sandwiches and you'll see why pastrami is our go-to sandwich.
What could be better than these meaty sandwiches packed with tender and tasty pastrami? Pastrami on sale. Get bready for the best pastrami sandwiches in NYC & beyond.
What is a Traditional NY Pastrami Sandwich?
Purists will tell you that a New York Pastrami Sandwich is simple: pastrami, bread, and mustard. A true NY Pastrami Sandwich lets pastrami be the star of the sandwich. It has several inches of thinly sliced smoky pastrami neatly stacked between two slices of freshly baked Jewish rye bread and a schmear of yellow deli mustard.
Most Famous Pastrami Sandwiches in NYC & Beyond
The most perfect pastrami sandwiches are made with time, talent, and smoke. These breadwinners come from New York City and beyond, bringing you one of the best deli sandwiches you've ever tasted.
Be great in bread with the best Pastrami Sandwiches in NYC and beyond shipping nationwide on Goldbelly! Shop the Pastrami Sale now!