EVERYTHING YOU NEED TO KNOW ABOUT POPULAR COMFORT FOODS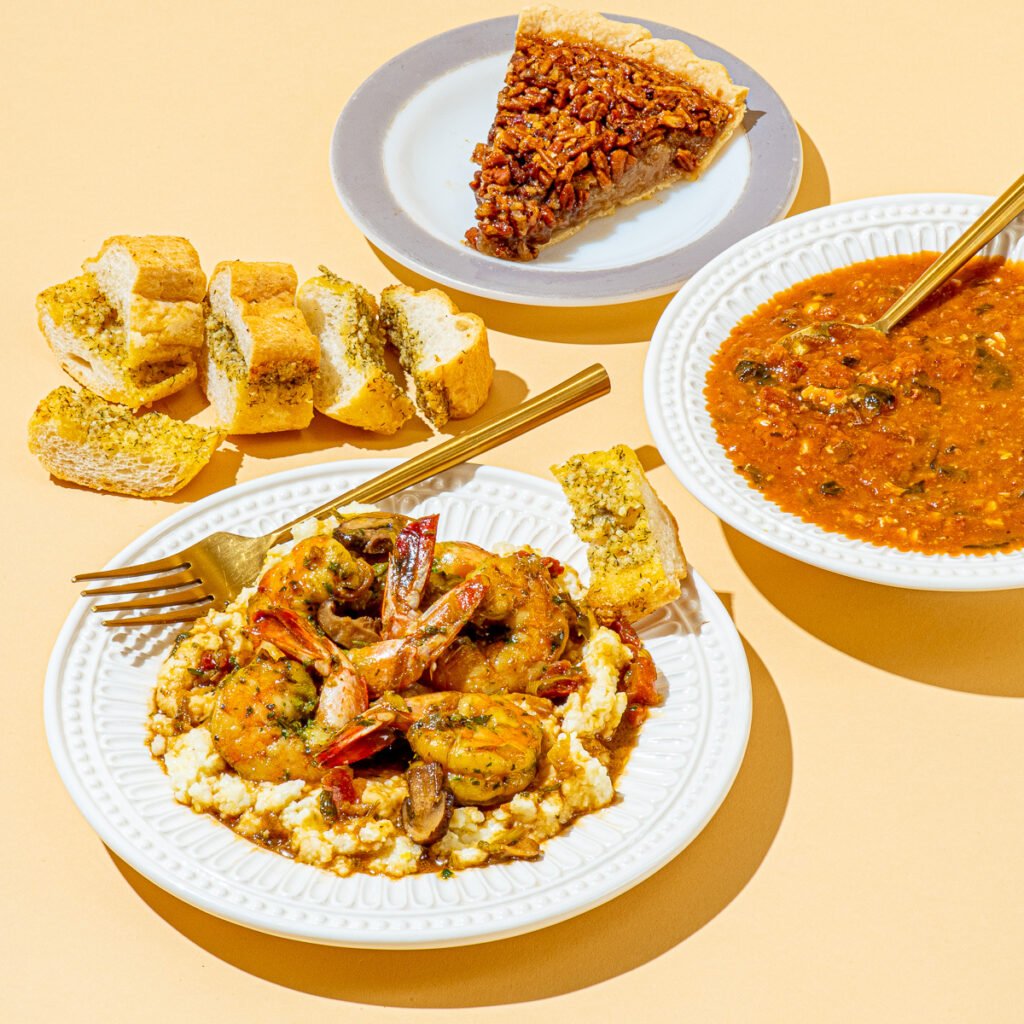 Comfort foods are your favorite foods. They are the foods that boost your mood, evoke nostalgic memories, taste really, really great — or all three! The effects of these foods include making you happy when you're sad or stressed, satisfying a craving, and sparking joy.
What is Comfort Food?
Feeling blue? Had a long, tiring, stressful day? Chances are, you have had times where you reach into the cupboard or refrigerator for a palate-pleasing pick-me-up to soothe heartache, ease anxiety, and shoo stress away. Food can't make your problems or feelings go away, but it can make you feel better mentally and physically in the short term.
Comfort foods are oftentimes high in mood-boosting fatty acids, carbohydrates, and/or sugar. Which exact foods are considered comfort food is based on individual preferences. While some people crave carbs, others may reach for sweets, and still others fill up on healthy treats.
No matter which foods, side dishes, and snacks satisfy your craving for comfort, comforting foods won't let you down. These foods trigger the brain's reward system and pleasure centers. This leads to a production of dopamine, which boosts a person's mood. This is why you turn to comfort foods time and time again, particularly in stressful times like a breakup.
Why is it Called Comfort Food?
Comfort foods are called comfort foods because they're, well, comforting. Eating these foods provides emotional and physical comfort. Comfort foods stimulate the brain's reward system and make you feel good.
The term comfort food first appeared in a 1966 article in the Palm Beach Post newspaper. The word was added to the Oxford English Dictionary in 1997. No matter how it is defined, the satisfaction you get when enjoying your favorite foods is undeniable.
What is the Most Common Comfort Food?
The most common comfort foods are typically easy to prepare and readily accessible. Depending on where you live, these favorite foods may vary. For example, in the South, BBQ and grits are go-to Southern comfort foods. In the upper midwest, hotdish, a type of casserole, reigns supreme as an indulgent, guilt-free pleasure. 
Popular comfort foods include:
Carb-loaded cuisine like bread, pasta, and pastries
Childhood favorites, including memorable family and holiday meals, feel-good after school treats, and beloved snacks and desserts
Fast food like burgers, French fries, and pizza
Homemade meals that your family makes like casseroles, fried chicken and biscuits, pasta, pot pie, and soothing soups and chowders like beef stew, matzo ball soup, and chicken soup.
Snacks like chips, pretzels, popcorn, nachos, and munchies that curb snack attacks
Sweets like cake, candy, cheesecake, chocolate, cinnamon rolls, cookies, ice cream, pastries, pies, and pudding
Read More: Best Cookies for Sweet Gifts
What Are the Top 10 Comfort Foods?
Comfort foods may be sweet or savory, healthy or unhealthy, common or uncommon, but they are always delicious and satisfying. Some of the top comfort foods include:
Burgers & French fries
Cake and cheesecake
Candy
Chicken soup
Grilled cheese
Grits
Ice cream
Mac 'n' cheese
Mashed potatoes
Pizza
Read More: Guide to Regional Pizza Styles
Legendary Comfort Food Makers in America
The most legendary comfort food like homemade meals, throwback treats, and signature foods from award-winning chefs is appetizing, accessible, and awesome.
Get comfortable. We have all your favorite comfort foods and Southern comfort foods shipping nationwide on Goldbelly!