THESE ARE THE PERFECT FOODS FOR ANY 4TH OF JULY COOKOUT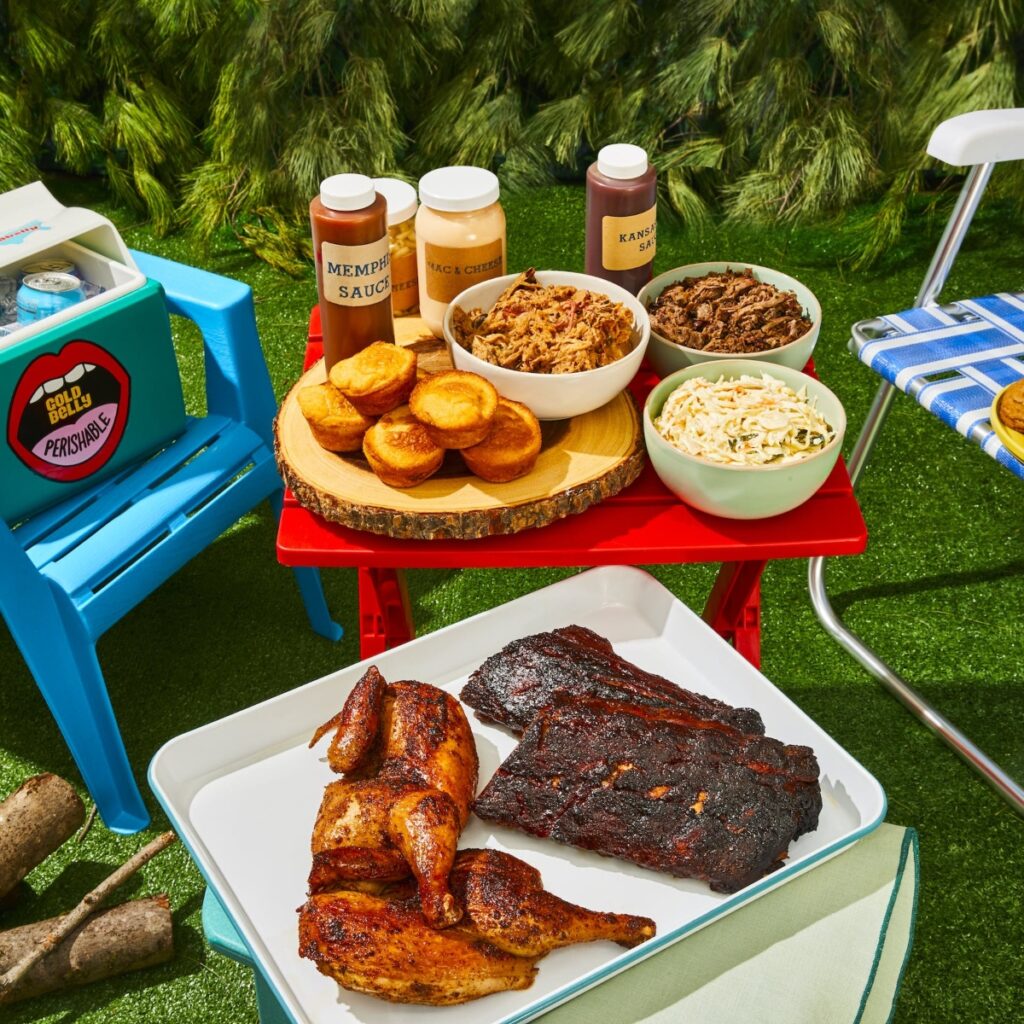 It's almost the 4th of July, which means that summer has finally arrived. Swimming pools are opening up for the season, shorts and sandals are coming out, and it's time to get grilling!
Independence Day weekend is the perfect opportunity to kick back, get together with friends and family, and celebrate the summer in style. And while there's nothing wrong with tossing some supermarket-grade hot dogs and frozen burgers onto the grill, why settle when you can truly impress your guests with the best 4th of July party foods you'll find anywhere? 
From wagyu steaks to authentic Texas barbecue to Prime burgers and patriotic desserts, the best foods for your July 4th party are shipping straight to your door in time for the holiday.
What is the Most Commonly Served Food on 4th of July?
If it tastes like summer, then it'll taste great on the 4th of July! These classic summertime staples are guaranteed to put you and your guests in a festive mood.
Barbecue
Burgers, Steaks & Hot Dogs
BBQ Sides
Desserts
When it comes to what food to serve at a 4th of July party, the options are really endless! But you can't go wrong with the huge variety of Independence Day favorites that are shipping nationwide on Goldbelly!