THE MOST POPULAR AND INSTAGRAMMABLE RAINBOW FOOD IDEAS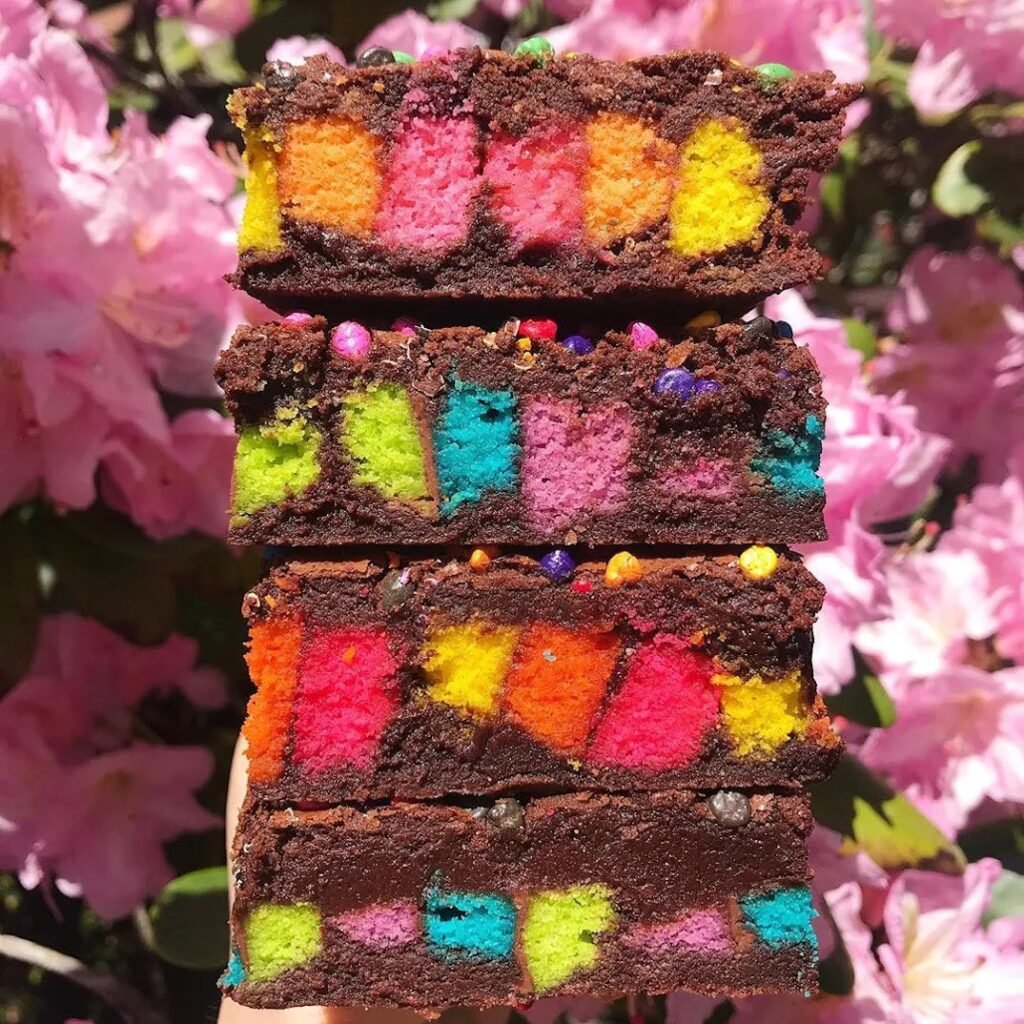 Taste the rainbow — literally with rainbow party food that is perfect for Pride and everyday. Who can resist tasty technicolor treats in shades of purple, blue, green, yellow, orange, and red?
Social media users are obsessed with multicolored treats like brownies, cake jars, and rice crispy treats for years. These tasty thumb-stoppers deserve more than a few hundred likes. Add a pop of color to your day with these rainbow party foods.
What is the Rainbow Food Trend?
The Rainbow Food Trend began around 2016 when Instagram feeds everywhere seemed to feature rainbow foods. These viral posts featured rainbow cakes, rainbow cookies, and bagels, in a kaleidoscope of colors. The popularity of these colorful foods fueled more and more creative treats.
Rainbow foods are perfect for parties, Pride, and every day celebrations. These foods are not only pretty to look at, but they are even more fun to photograph and eat.
Multicolor munchies that are colorful and Instagrammable include:
Bagels
Birthday desserts
Brownies
Cakes
Confetti Cakes
Cake jars
Cheesecakes
Cookies
Funfetti Everything
Macarons
Rice crispy treats
Read More: Funfetti Cakes and Treats Worth Celebrating
Rainbow Party Food Ideas
The sky's the limit when it comes to rainbow party food ideas, from colorful cocktails to cute cupcakes to colorful cheesecakes.
Be our rainboo. Taste the rainbow with rainbow party foods perfect for pride eats, party fun, and every day celebrations shipping nationwide on Goldbelly!