THE DEFINITIVE GUIDE TO OOEY GOOEY CHOCOLATE, MARSHMALLOW, AND GRAHAM CRACKER TREATS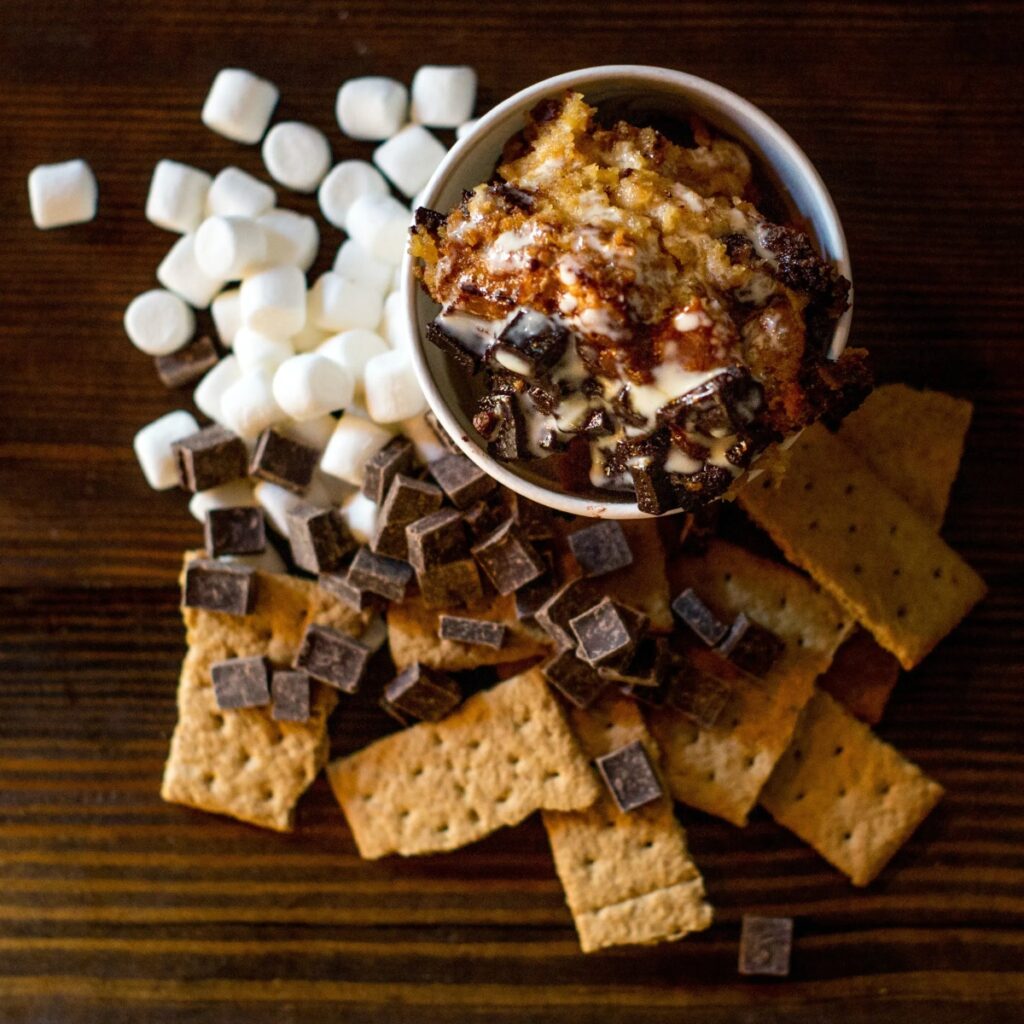 S'mores are a graham cracker cookie sandwich with chocolate and marshmallow. The chocolate, marshmallow, and graham cracker cookie has been celebrated for nearly a century. It even has its own holiday. August 10 is National S'mores Day. 
S'mores are traditionally made by toasting marshmallows on an open fire and then sandwiching them between graham crackers and chocolate bars. The heat of the marshmallow melts the chocolate, making for an ooey gooey dessert that was originally called "some more."
Best S'mores-Flavored Desserts
We're all fired up for s'mores desserts with torched squishy marshmallows, rich melted chocolate, and crispy, crunchy graham crackers. Here's a complete list of s'mores-flavored desserts.
Get s'more. America's top chocolatiers, confectioners, and sweet shops are shipping s'mores and marshmallow desserts nationwide on Goldbelly!