GET SCHOOLED ON WHAT COLLEGE KIDS WANT FROM CARE PACKAGES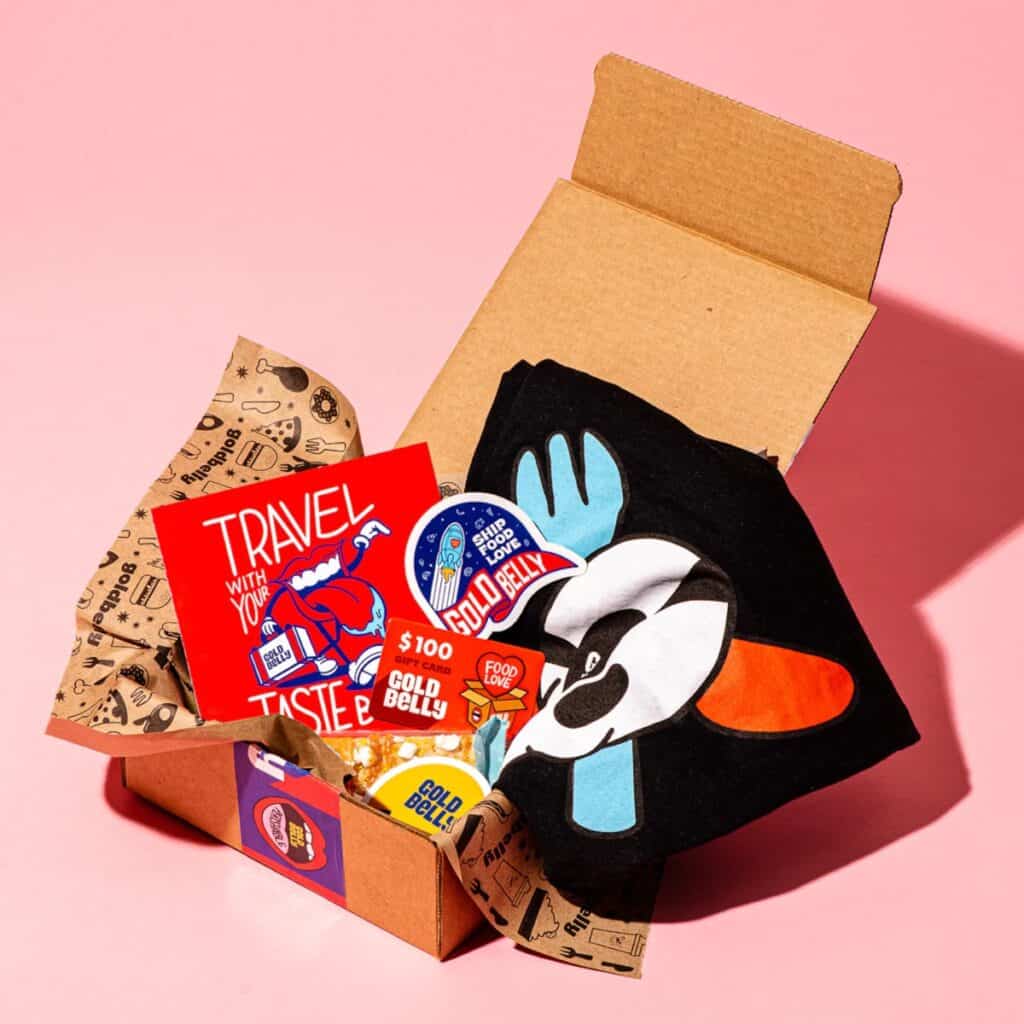 Adjusting to college life can be a tough time, but a care package can ease homesickness and show how much you care. Care packages are traditionally a box of foods sent via mail to recipients who live a long distance away.
What is a Care Package?
The concept of the care package came about in 1946. They are named after CARE (Cooperative for American Remittances to Europe), a humanitarian organization. The food boxes were meant to save the lives of Europeans, who had been displaced because of World War II.
Today, care packages still contain food, but they can also be packed with practical items like toiletries, comforting reminders of home like a cozy blanket, and lots of love.
Care packages aren't just for college kids. They can also be sent for occasions like birthdays and anniversaries, to friends recovering from an illness or surgery, to say thank you, or just because.
Read More: Care Package Ideas For a Sick Friend
What Do You Send Homesick College Students?
When you can't be there in person to care for your homesick college student, ship comfort in a box. Sending a taste of home can help homesick college students adjust to their new home-away-from-home. In addition to shipping their favorite foods and iconic hometown treats, creative care packages for college students can also include products for self-care, items to destress, and small surprises to have fun.
What College Kids Want From Care Packages
Whether you send a care package at the start of school, during midterms, or every month, it's always exciting to get free food and to receive a package in the mail. But what do college kids really want from a care package? College students love care packages that contain:
Gift cards
Snacks & munchies like popcorn and pretzels
Souvenirs from their hometown
Toiletries like soap, body scrub, and dry shampoo
Treats like candy (that won't melt!), chips, cookies, marshmallows, and nuts
No matter what you choose, what college students want most in a perfect care package is to feel your love, connection, and comfort. Care packages are a perfect way to show how much you, well, care! Here are some college care package ideas that they — and you — will love.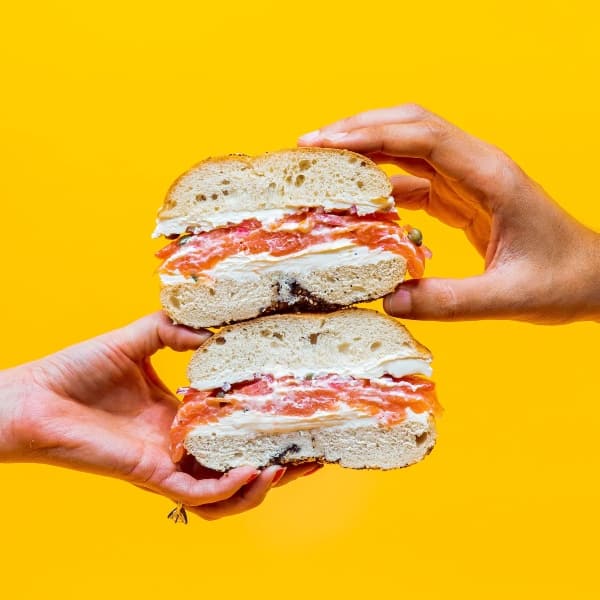 Bagel Care Package
Bring brunch to the dorm room with Essa Bagel's New York Bagel Brunch. Your college kid doesn't have to be from NYC to appreciate these chewy, crusty bagels with nova lox and cream cheese.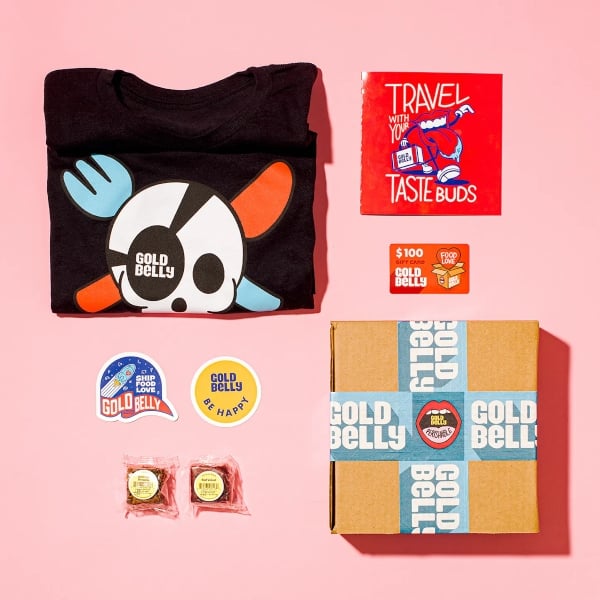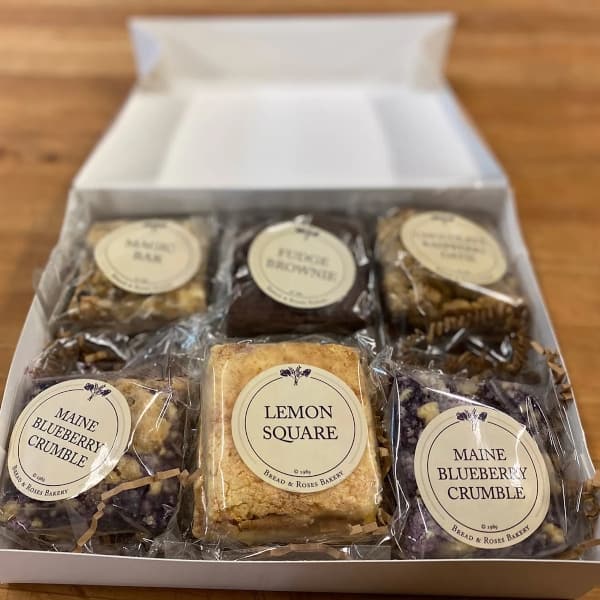 Dessert Bar Care Package
Forget the bar and bite into Bread & Roses Bakery's Dessert Bar Care Package instead. Perfect for snacking, the package contains handmade lemon, fudge brownie, blueberry crumble, Chocolate Oaties, and Magic Bars.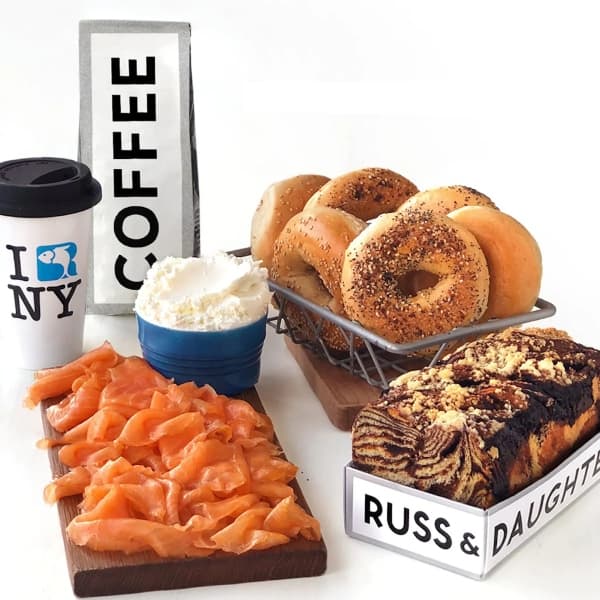 Brunch Care Package
We heart NY and so will your student when they see Russ & Daughters' New York Brunch with six assorted bagels, cream cheese, sliced Gaspe Nova Smoked Salmon, chocolate babka, coffee, and a Russ & Daughters mug.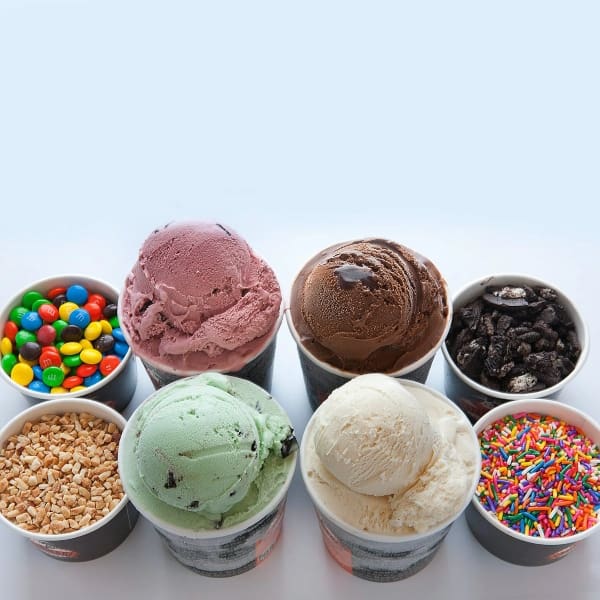 Ice Cream Party-In-A-Box
They'll scream for ice cream when Capannari's Ice Cream Party-In-A-Box arrives at their dorm door. This ice cream kit comes with everything to make the best classic sundaes: ice cream, chocolate sauce, Oreos, sprinkles, peanuts, and M&M's.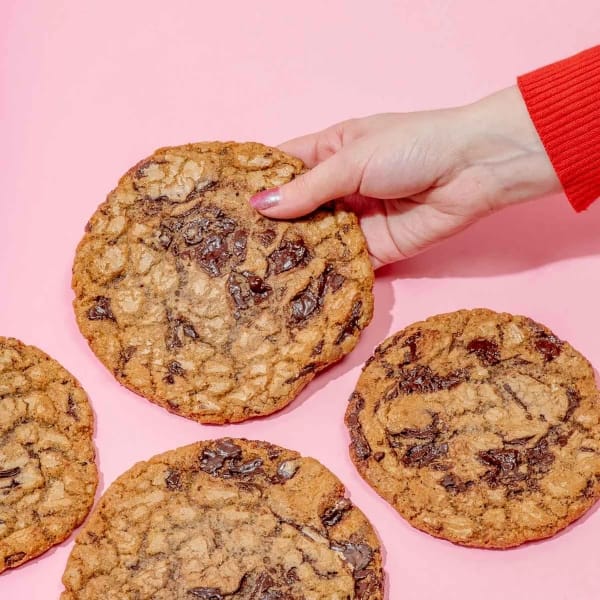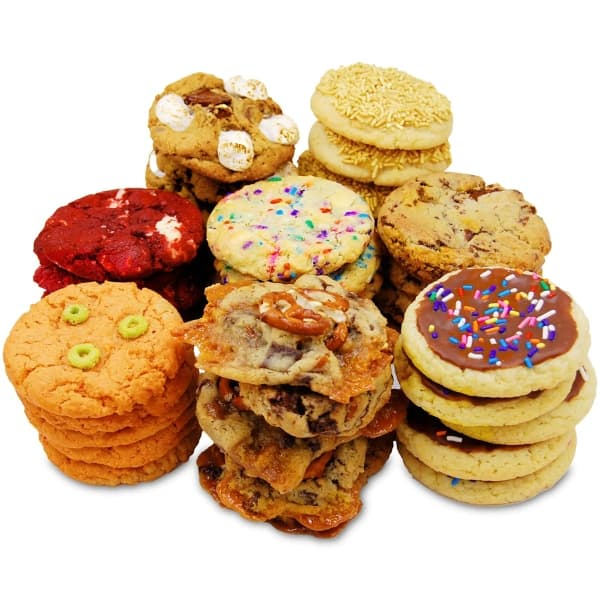 Crave-worthy Cookies & Brownie Gifts
It is said that you are what you eat. We know your child is one smart cookie, so send Cookie Good's Cookie & Brownie Best Sellers. This 12-pack includes fun and funky flavors like Birthday Cake Cookies, Cereal Cookies, Banana Cream Pie Blondies, and Pot O Gold(belly) Blondies with gold sprinkles.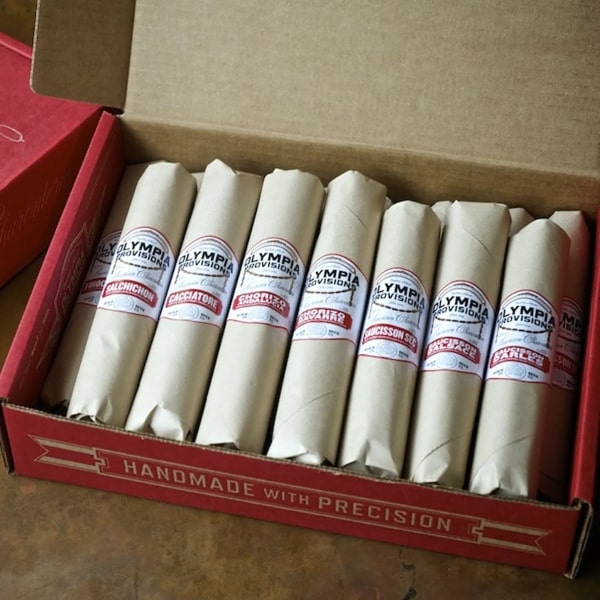 Super Sausage Gift Box
Get a sneak of study abroad by taking a tour of Southern Europe with Royal 13 with Red Gift Box, which includes 13 of Olympia Provisions' salami that are based on the flavor profiles of France, Greece, Italy, and Spain.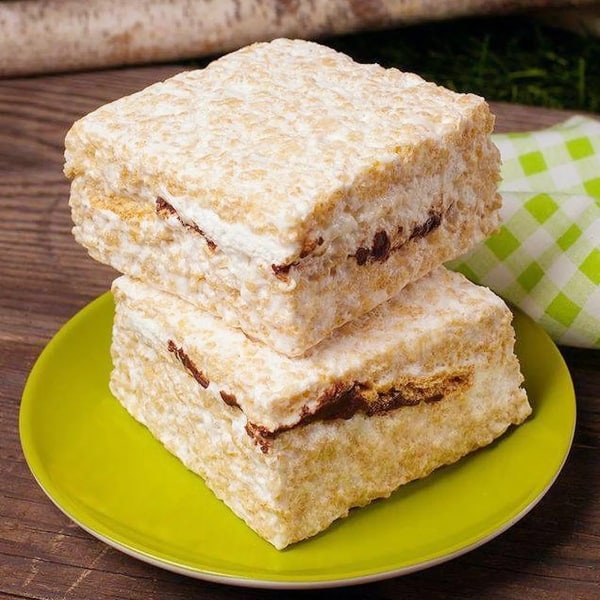 Favorite Childhood Treats
The Crispery Crispy Cakes' Food Explorer Giant Crispycakes are a nostalgic after school snack in whimsical flavors like Pretzel Caramel, S'mores, Marshmallow Drizzle, and Caramel Popcorn. They're the perfect pick-me-up.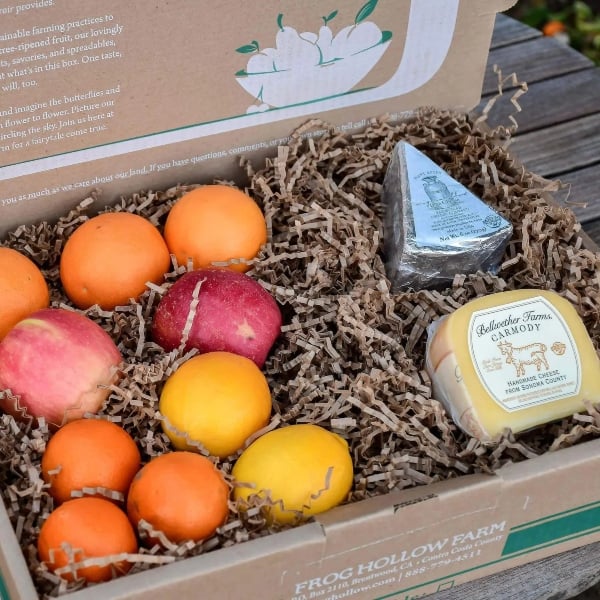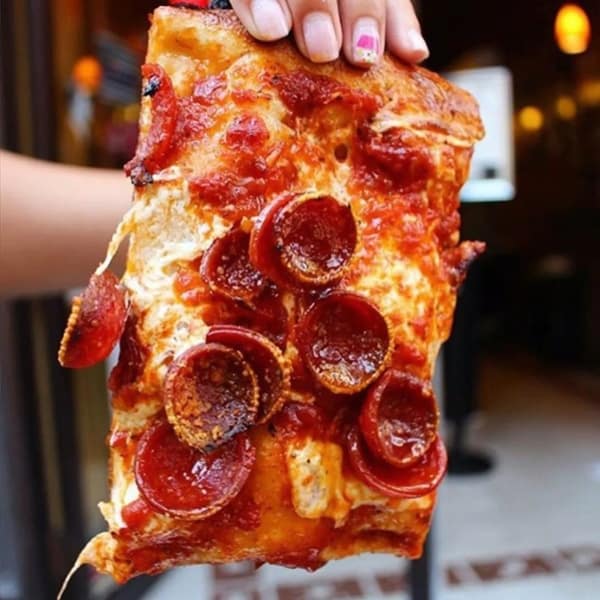 Perfect Pizza Subscription Gift
Send a semester's worth of pizza to your university student with enough pizza to feed them and their suitemates with Goldbelly's Pizza Subscription. Crust us, they'll love it!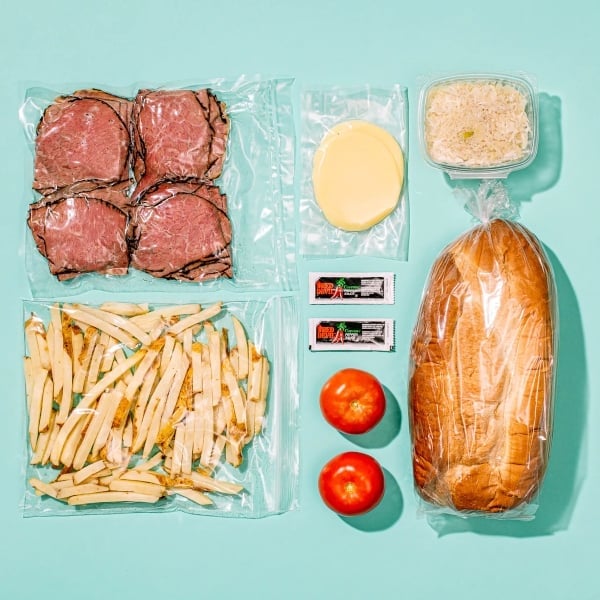 Sensational Sandwich Care Package
Ship the ultimate midnight snack with Primanti Bros.' Sandwich Pack, which includes fresh cut pastrami, corned beef, capicola, or Genoa salami, plus Italian bread, cheese, French fries, coleslaw, tomatoes, and Red Devil Hot Sauce.
Care and comfort is just a click away. Get an A for effort by sending the perfect care package shipping nationwide on Goldbelly!