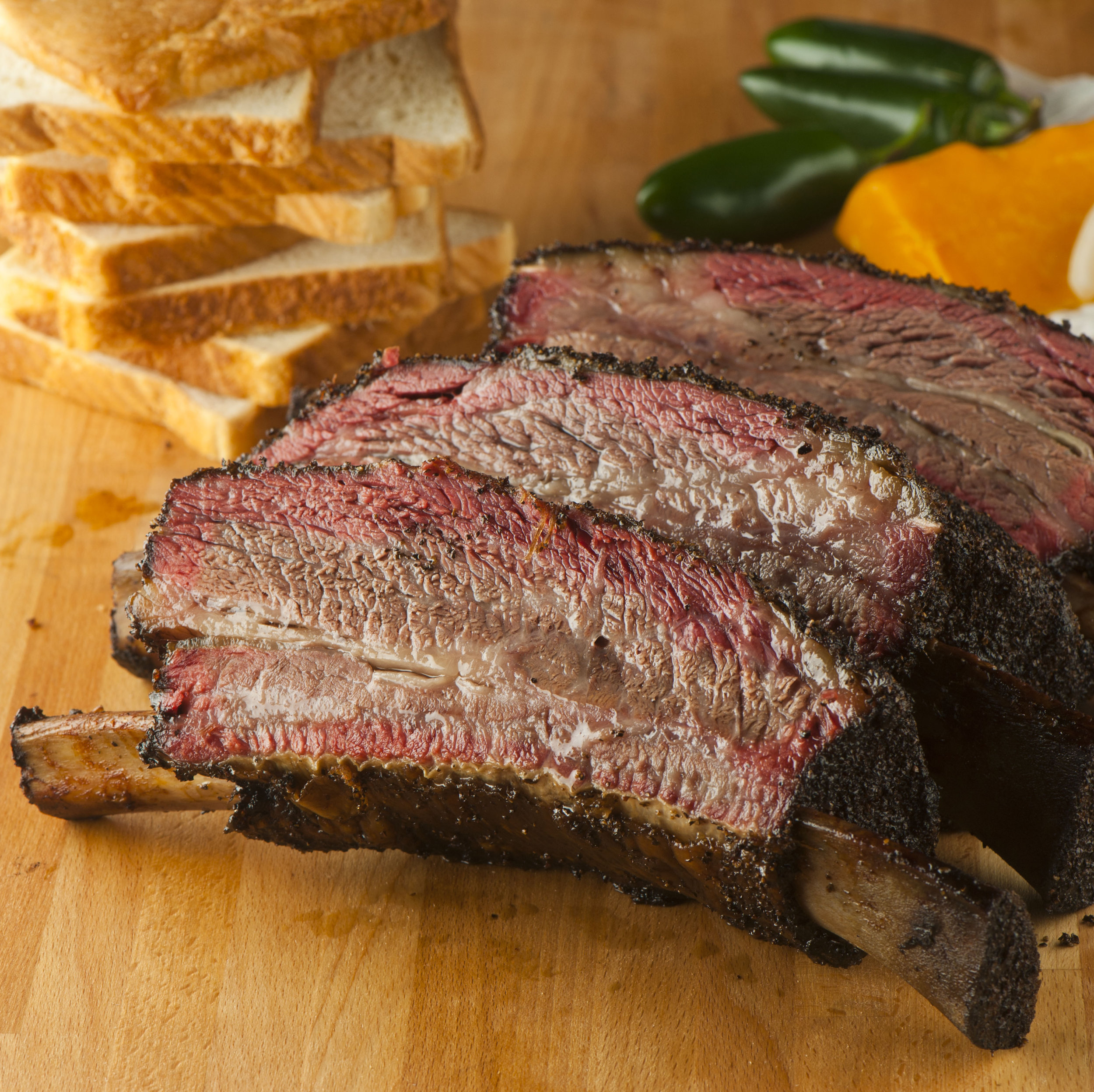 Father's Day is just around the corner and we're all blessed with our very own special kind of dad to celebrate. Some dads are overly proud and supportive of us, others make us smile (and sometimes roll our eyes) with their goofiest joke, and some dads act like your very own personal encyclopedia, knowing everything there is to know about anything.
No matter what kind of dad you have, there is no denying that they've always had a way of making us feel special. What better way to show your love and appreciation than to spoil your pop with some of the best food gifts in the U.S. At Goldbelly, you can order the most legendary foods in America and send it straight to dad's doorstep.
Philly Cheesesteak from Pat's King of Steaks
If your dad is a meat lover, you'll have him drooling over the iconic Philly Cheesesteak from Pat's King of Steaks. Home of the original Philly Cheesesteak, you can't go wrong with this mouth-watering food gift. Order here now »
Sandwich Pack from Primanti Bros
Let's face it. What dad doesn't love a good ole sandwich? At Primanti Bros, their infamous sandwiches are stuffed with tangy coleslaw, crispy french fries, your choice of fresh cut deli meat and Provolone cheese. Can you say yum?! Order here now »
Authentic Japanese Kobe Beef from Holy Grail Steak Co.
Send dad to steak Nirvana with the world's greatest steaks from Holy Grail Steak Co. Just wait till you see the smile on pop's face when he gets to grill up one of these savory slabs of delicious meat. Order here now »
Legendary Brisket from Louie Mueller Barbecue
Is dad always in the moooooo-d for beef? We've got the perfect food gift idea for you. Made fresh daily and rubbed with salt and pepper, the Legendary Brisket from Louie Mueller Barbecue is a favorite among any meat lover. Order here now »
Wings from Duff's Famous Wings
The crispy, juicy wings from Duff's Famous Wings is loved by many, including Obama. Give dad a truly delicious treat this Father's Day with a batch of these appetizing wings. Order here now »
Steaks from Snake River Farms
The steaks from Snake River Farms are perfect for the dad that loves his grill almost as much as he loves watching his favorite sports team win a game. All of the cuts are wet-aged for 28-days, crafting a juicer and tender final product. Order here now »
Ribs from Pappy's Smokehouse
Love is in the air… No wait, that's bbq. Nevermind. The Memphis-Style Barbecue Ribs from Pappy's Smokehouse are known as the "Best Ribs in America." Smoked to perfection over apple and cherry wood, these sweet and flavorful pork ribs are nothing but heavenly. Order here now »
Crab Cakes from Faidley Seafood
While some dads are bbq lovers, others are seafood fanatics! If your dad loves eating creatures from the deep blue, he will be in awe of the crab cakes from Faidley Seafood. Order here now »
Langer's Original #19 from Langer's Deli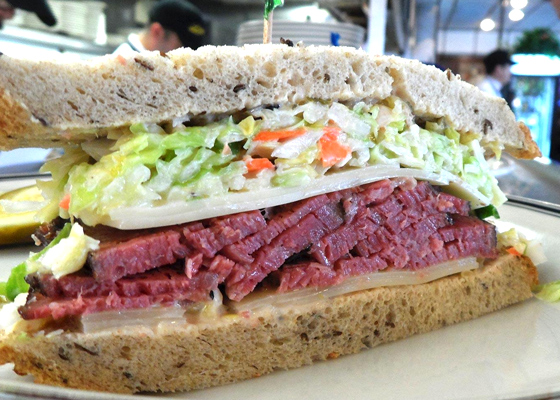 Made up of Langer's famous pastrami, creamy house-made coleslaw, Russian dressing, tender Swiss cheese, and handmade Jewish-style rye bread from nearby Fred's Bakery, the Langer's Original #19 is the perfect food gift to spoil dad this year. Our mouth is watering just thinking about it! Order here now »
Prince St. Pizza
One bite of the legendary pizza from Prince St. Pizza will have dad saying "Cheesus crust, that's good!" Order here now »
Deep Dish Pizza from Gino's East
The classic Chicago deep dish pies from Gino's Pizza are oozing with mozzarella and your choice of toppings. Order one of these pies and you'll be sure to steal a pizza dad's heart! Order here now »
Burgers from Pat LaFrieda Meat Purveyors
The un-burger-lievable burgers from Pat LaFrieda will have dad begging for more. Tender, juicy, and simply delicious, you'll make dad feel really special with one of these delicious burgers this Father's Day. Order here now »
Dry Rub BBQ Ribs from Charlie Vergos' Rendezvous
Made straight from heaven, these Memphis-Style dry rubbed ribs will have anyone swooning, especially dad. Order here now »
Cheesecake from Junior's Cheesecake
Who doesn't love a sweet and creamy slice of cheesecake? Get dad a Junior's Cheesecake to really show your love and appreciation this year! Order here now »
Doughnuts from Doughnut Plant
If your dad has quite the sweet tooth, the hand-crafted doughnuts from Doughnut Plant is the perfect gift for your old man this year! Order here now »
Legendary Pies from Dangerously Delicious Pies
Does your dad love rock and roll? Baltimore musician, Rodney Henry, and his baking team handcrafts rockin' pies daily from scratch using locally sourced veggies, dairy and fruit. If you really want to impress dad this year, check out their most legendary pie, the Baltimore Bomb Pie. It's deliciously loaded with Berger Cookies, a local specialty, that is melted and swirled into a sweet-vanilla Chess filling. Bring Baltimore's Legendary Rock 'n' Roll Pie Shop to dad's front door. Order here now »
Handcrafted Cookies from William Greenberg Desserts
Outright delicious, the cookies from William Greenberg Desserts are sophistically handcrafted and made fresh every single morning. Ready to give your dad a special treat this year? Order here now »
More Father's Day Food Gift Ideas from Goldbelly
If you didn't quite find what you're looking for, don't worry! There's so much more! Check out our complete list of the ultimate Father's Day Food gifts here.