INTRODUCING A NEW WAY TO E-GIFT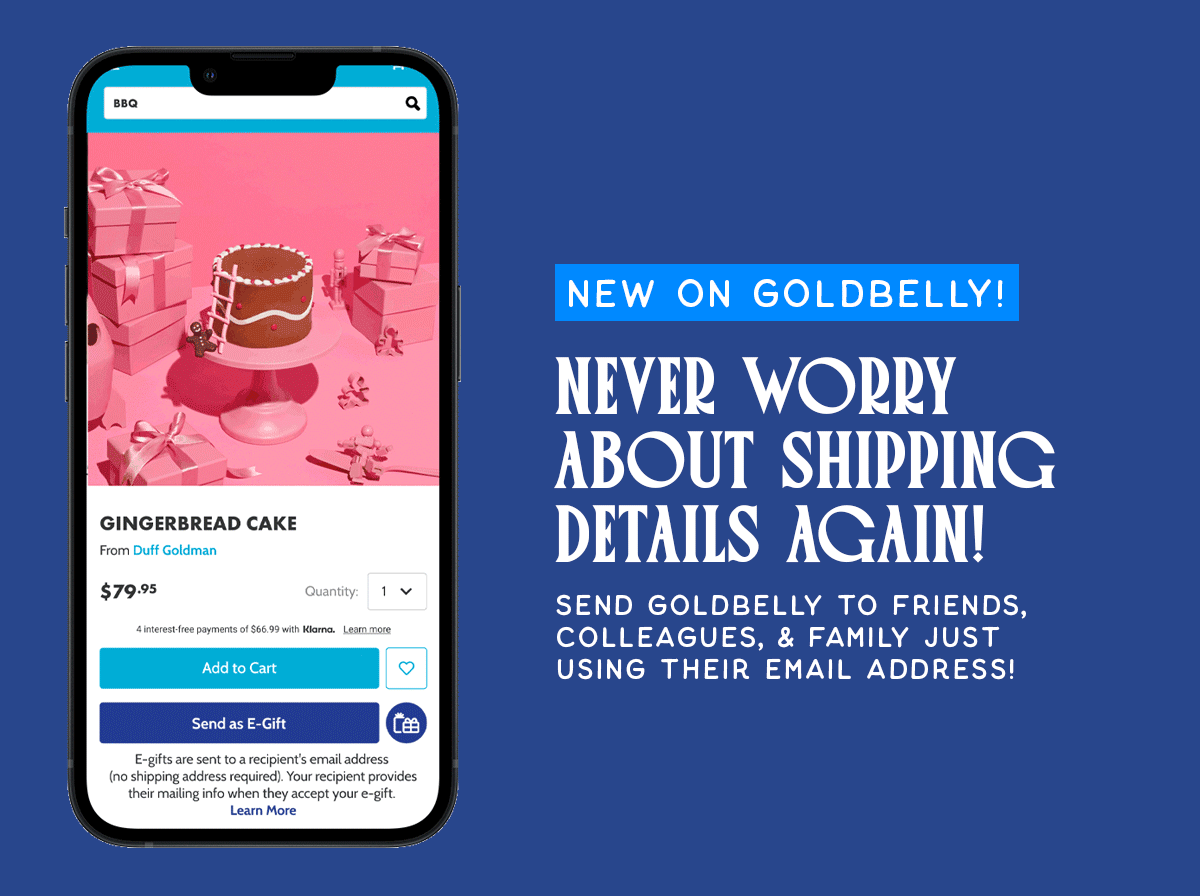 We're excited to announce that there's a new way to send an incredible food gift on Goldbelly! The new process couldn't be easier, and you don't even need a shipping address in order to send your loved ones a food gift that they'll fall in love with.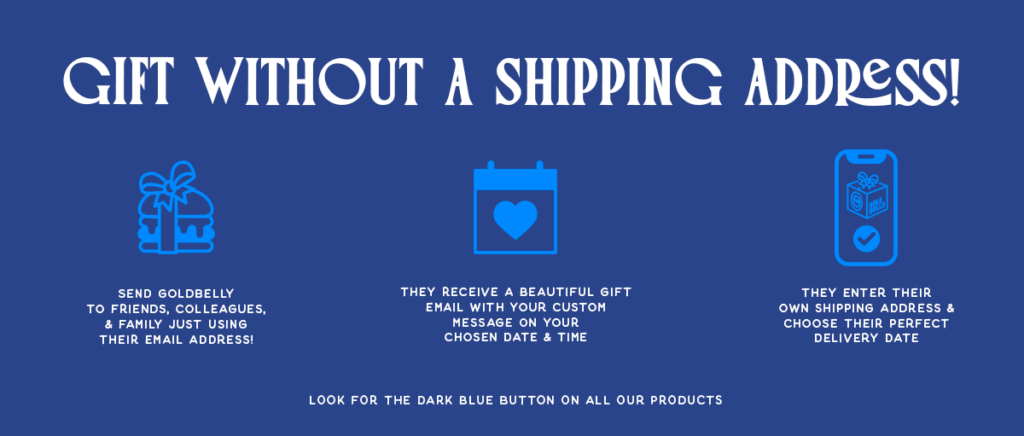 Read More: Presenting the Goldbelly 50!
E-gifts allow you to select a special, personalized item on Goldbelly for your gift recipient, while providing them with control over the delivery of their item. If you are unsure of your recipient's shipping address or when they'd want to receive and enjoy your perishable gift, an e-gift is the perfect option for you!
HOW TO SEND AN E-GIFT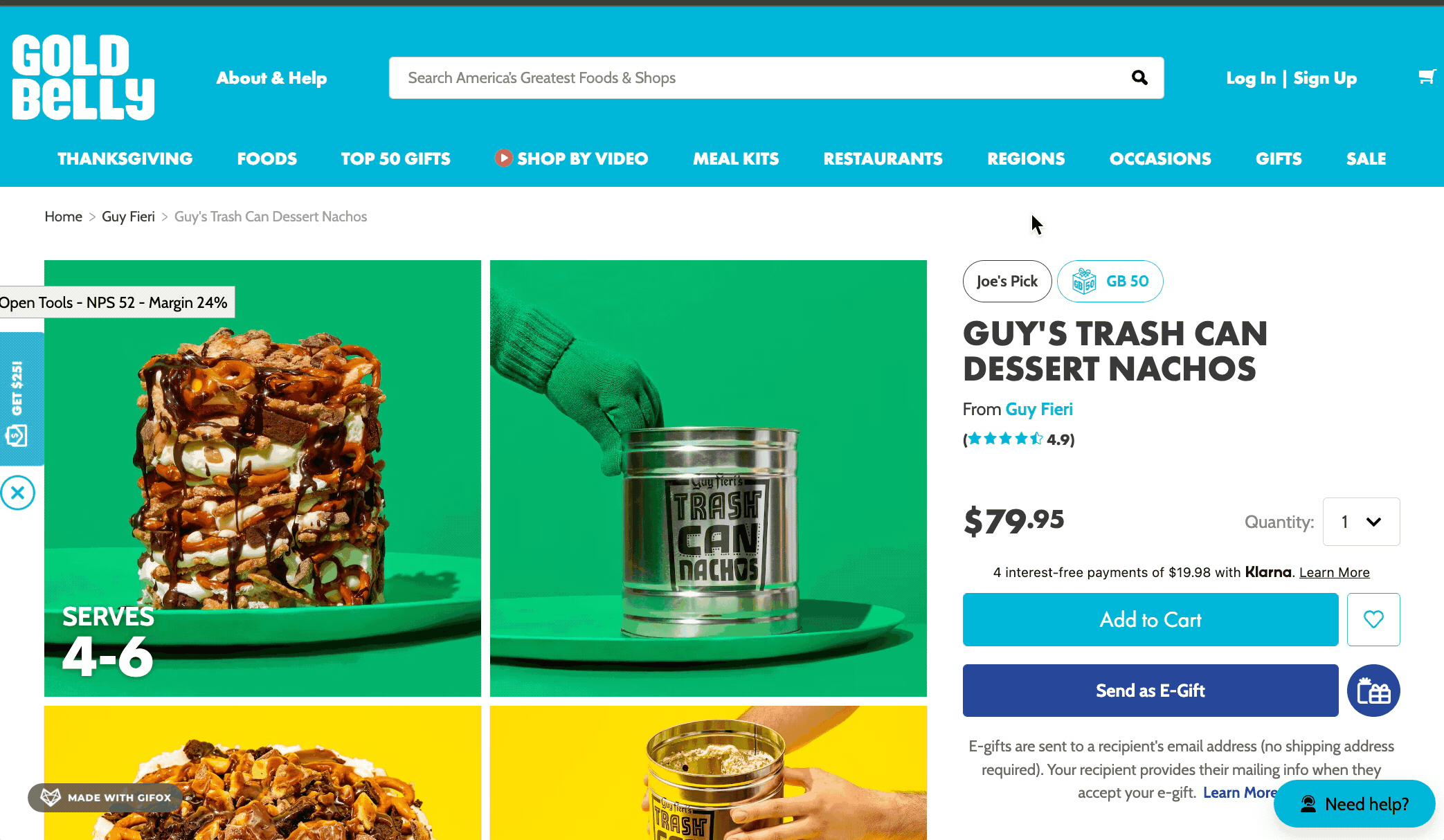 Once you're on the product page, all you need to do is hit the "Send as E-Gift" button.
Follow the checkout steps:
Enter your recipient's email address
Add a gift message
Choose the date and time you want to notify the recipient of their gift via email. You have the option to deliver the gift notification to their email inbox immediately, or select a date and time to notify them in the future.
You'll receive a confirmation email for your purchase right away. Then on the date and time that you selected at checkout, your recipient will receive your e-gift via email. This email will include a link that brings them to Goldbelly to redeem their e-gift.
4. Your recipient enters their address and chooses the delivery date that works best for them. They will receive an email confirmation once their gift redemption is complete!
If you're looking for some gift inspiration, explore the Goldbelly 50 – a curated collection of our top food gifts – here, and discover all of Goldbelly's finest food gifts here. To learn more about the e-gift terms, click here.